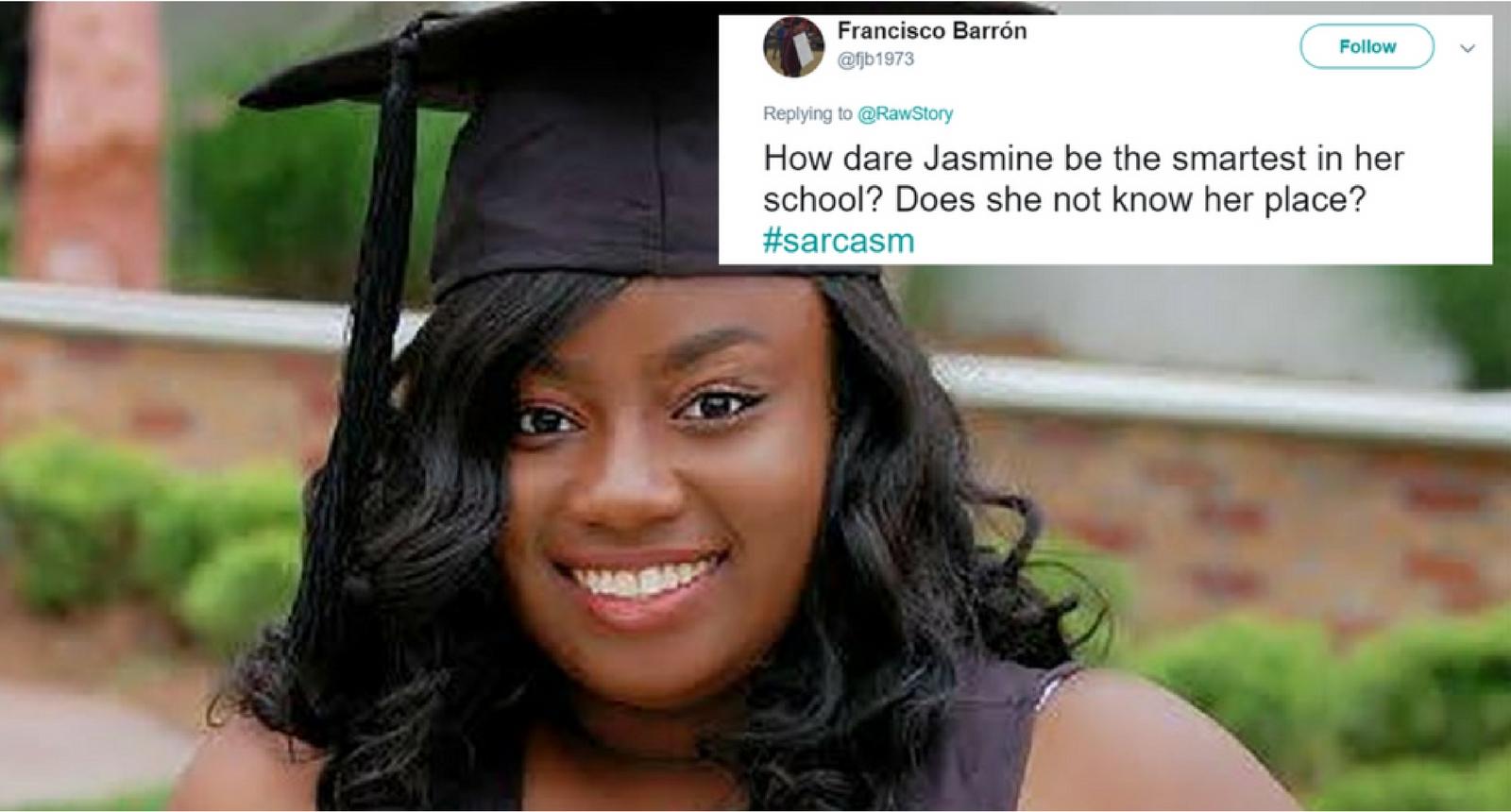 Black Valedictorian Forced To Share The Honor With White Student Who Had A Lower GPA
By Erica Diaz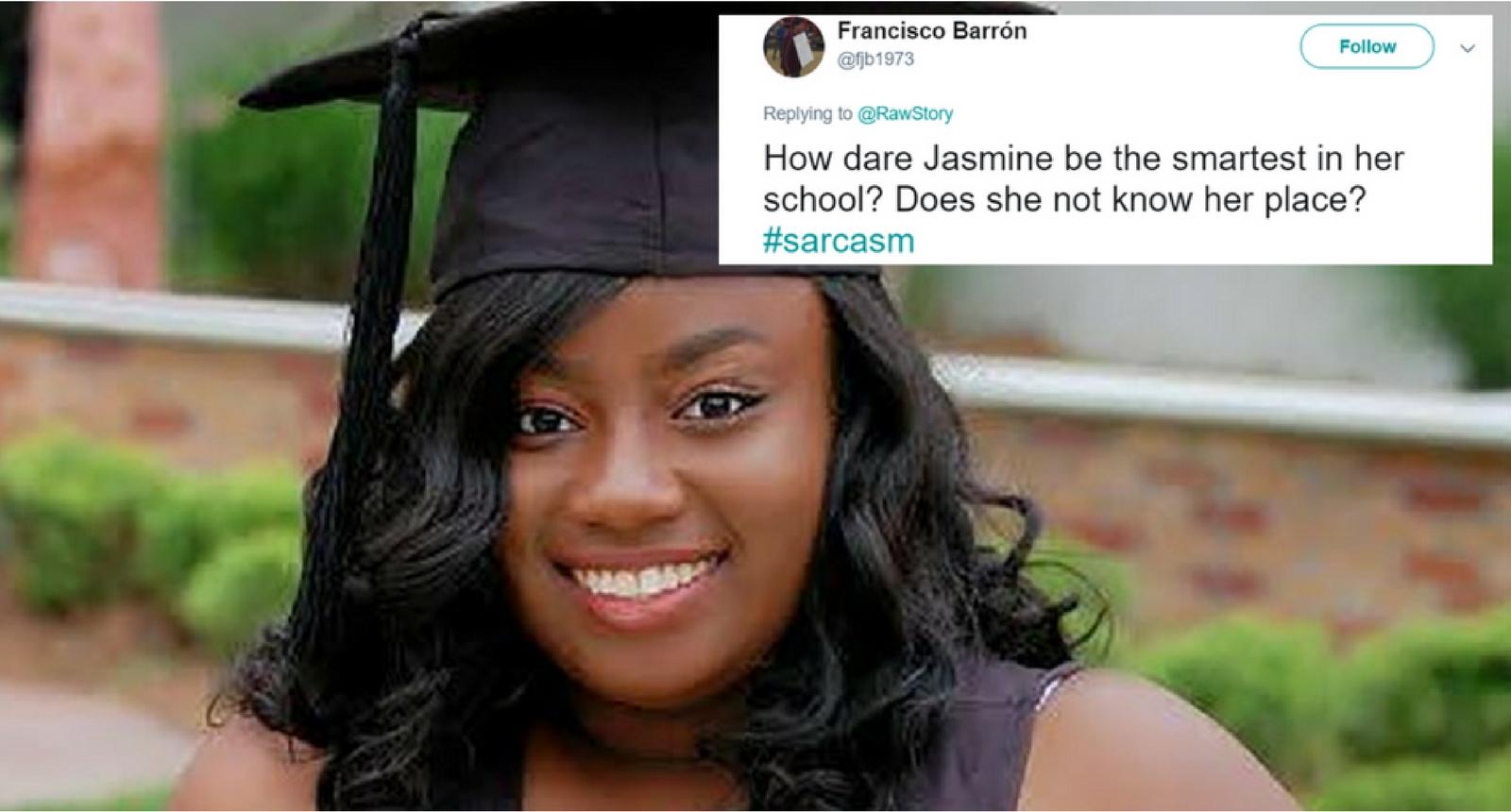 /
Imagine a school where the valedictorian is black, but is named co-valedictorian and forced to share that honor with a white student whose GPA is lower. Imagine that black student was not allowed to give a speech at graduation until after that white student had spoken. Imagine that black student being asked to walk behind that white student with the lower GPA. You probably imagined this happening in a movie set several decades ago, right? It happened. In reality. Recently.
"Whaaaaaaaaat?" - Half of you guys right now
Jasmine Shepard was the first black valedictorian of Cleveland High School in Mississippi, a school in a district where racial tensions run incredibly high. So much so, that a federal judge ruled that the school district had actually failed to desegregate despite the law ordering schools to do so more than sixty years ago. The school actually tried to fight a secondary order to desegregate in 2016.

Jasmine and her mother believe these racial tensions are what's behind Jasmine's treatment as valedictorian.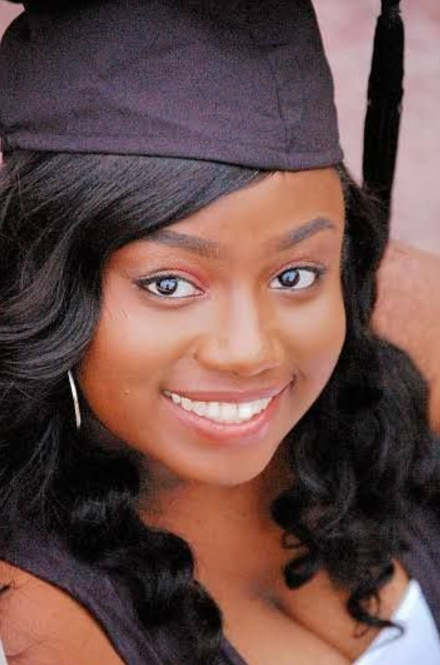 The school has never had co-valedictorians before and claims the students just so happened to have identical GPA's for the first time ever in the school's history.

Jasmine's mother doesn't agree.
"These children have been attending school with each other since middle school. We know the schedule, we know what they take and we have a good idea where the discrepancy lies."
Jasmine was initially hesitant to take any action against the school because she was worried there would be backlash against the other student, who she describes as "the kindest-hearted, sweetest person." Eventually, though, they did decide to take the matter to court to highlight the school districts actions. They are seeking damages and for Jasmine to correctly be named the sole valedictorian.

People are baffled.

Francisco couldn't contain his sarcasm.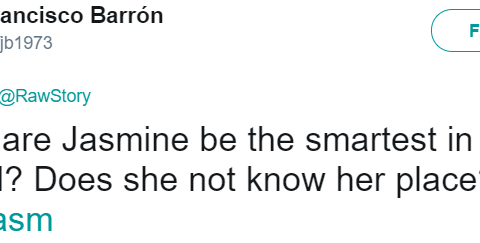 Francisco's sentiments may have been sarcastic, but that wasn't the case for everyone.

"Feral savages" ... wow. Keepin' it classy, huh?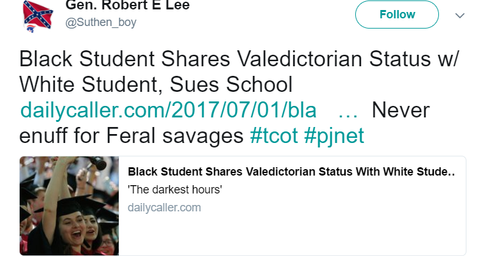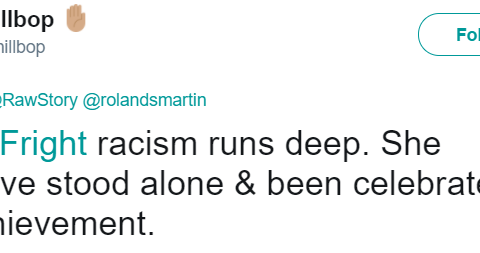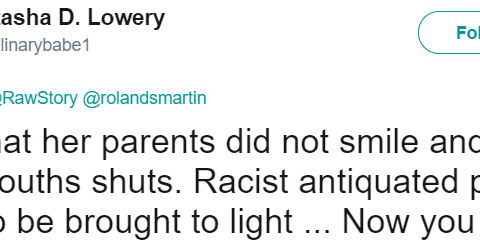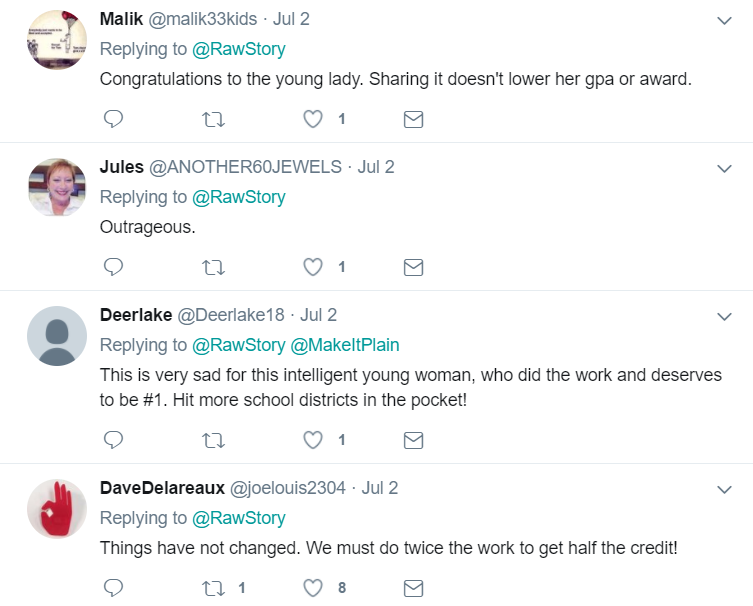 Whatever the result of the suit is, congratulations to Jasmine on her achievement and we wish her tons of success in her future.