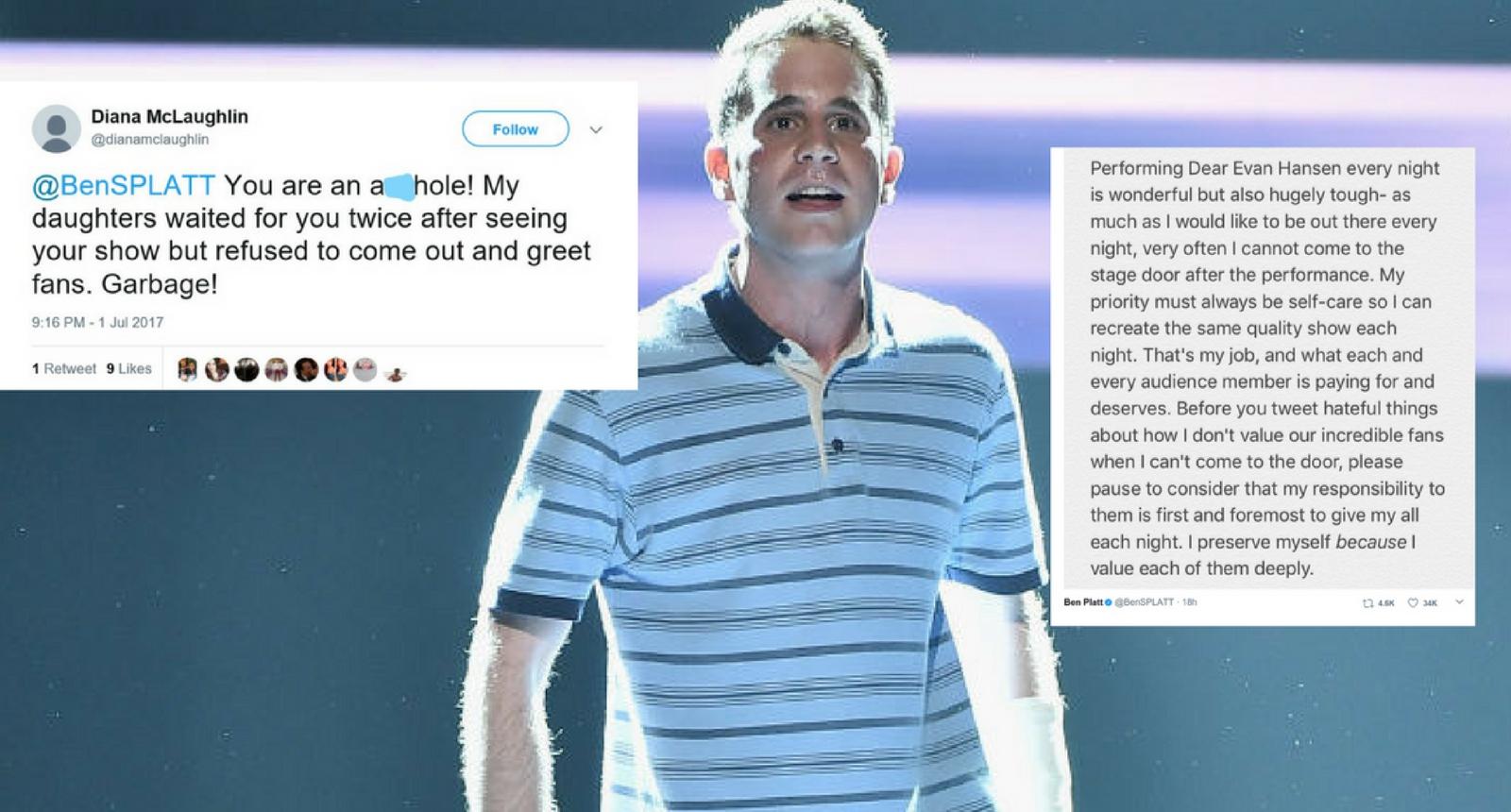 'Dear Evan Hansen' Star Ben Platt Responds To Angry And Disappointed Fans
By Austin Tracy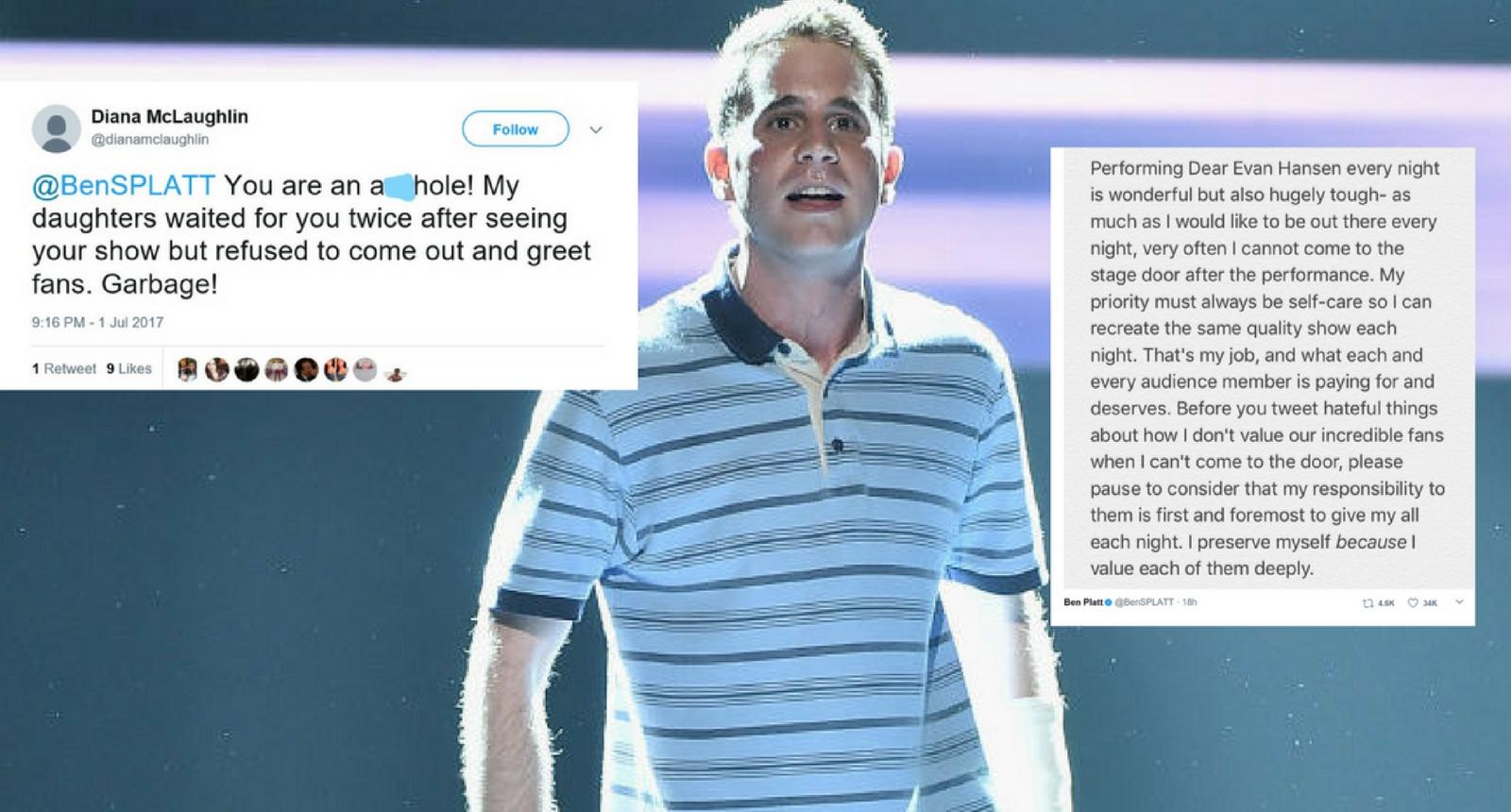 Source, Source, Source
Sometimes people take for granted that actors and actresses are people too. They put their souls into their performances, which is usually what makes the great parts so good. Sometimes after a show, especially on Broadway, when it is a live performance night after nigh, the actors and actresses might just want to sit back and unwind in their dressing rooms while reflecting on the performance. Maybe replay the good and bad parts in their heads. Or maybe just kick back and relax.
Dear Evan Hansen has been Broadway's smash hit, winning multiple Tony Awards including Best Actor for a Musical. The show examines depression, suicide, and bullying. The role of Evan Hansen is an incredibly draining character. When star and Broadway breakout sensation, Ben Platt, didn't show up to take photographs at the stage door, he began to be harassed on Twitter to the point of having to put out a statement.
Ben Platt's performance in Dear Evan Hansen is a performance for the ages, so it's no wonder people want to meet him at the stage door afterward.
So when he didn't show up at the stage door at every performance, some angry fans took to Twitter to harass him.
As someone who truly cares about his fans, Ben responded on twitter.
I don't know about you, but this man just proved he's not only talented; he's an amazing person.
And his fans couldn't agree with him and stand by his side more.
Ben Platt, you're amazing and we're so happy for your success. Don't let any of the haters bring you down, because even at its worst, "you will be found."