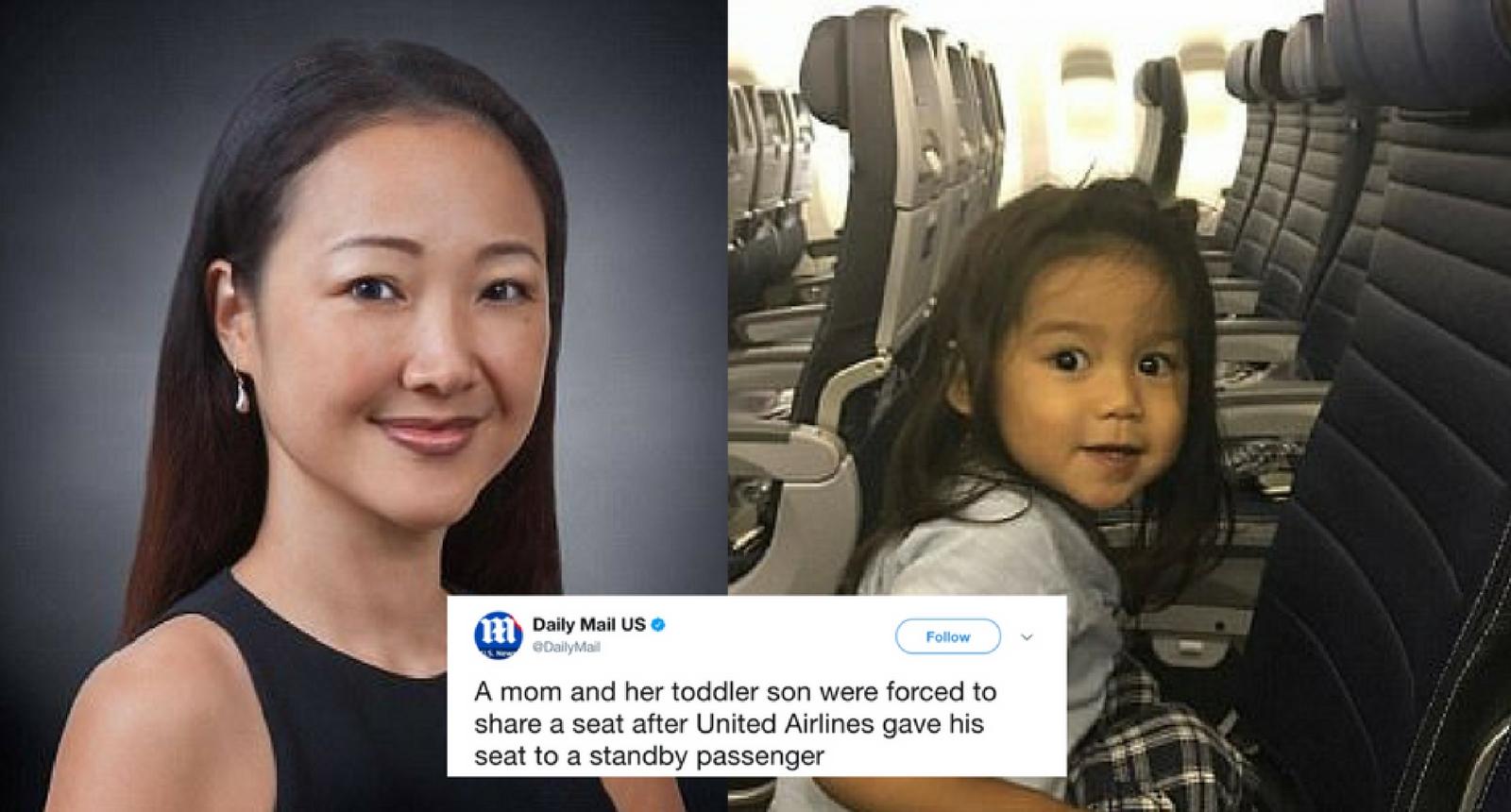 Mom Furious With United For Giving Toddler's $1K Ticket To Standby Flier For $75
Shirley Yamauchi, a Hawaii teacher, was traveling to a conference in Boston with her 2-year-old son. Her airline, United, requires that children over the age of 2 are required to have their own seat, so Yamauchi bought a $1000 ticket for her son three months ago. On the day of her flight, however, even after an airline attendant checked to make sure the son was present (he was), Yamauchi's son's seat was given away to a man in the standby line. Yamauchi and her son shared a seat for the entire 3.5 hour flight, while a man who paid $75 for his ticket sat next to them in the son's chair.
Article continues below advertisement
The Kapolei Middle School teacher says they were sitting on the plane in Houston when a flight attendant came to check if Taizo was present. Even after Yamauchi confirmed her son was here, another man appeared to take his seat:
I told him that I bought both of these tickets and he tells me that he got the ticket on standby. Then he proceeds to sit in the center.
Article continues below advertisement
She told her flight attendant about the apparent mix-up, but the woman just shrugged, said the flight was full, and walked away.
I had to move my son onto my lap. He's 25 pounds. He's half my height. I was very uncomfortable. My hand, my left arm was smashed up against the wall. I lost feeling in my legs and left arm.
Article continues below advertisement
Yamauchi posted about the incident on Facebook:
Article continues below advertisement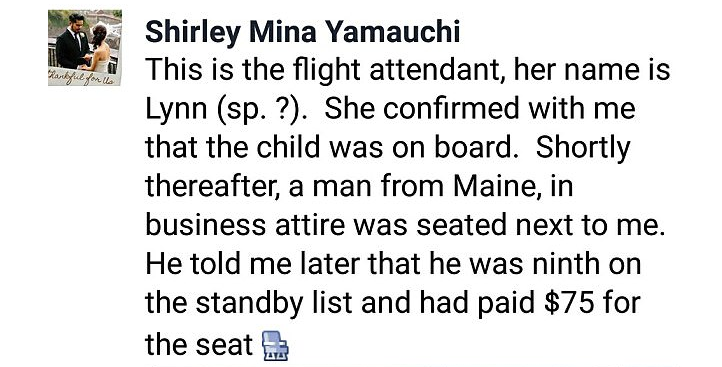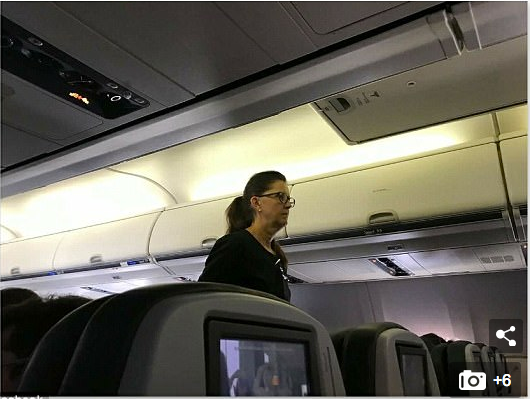 Article continues below advertisement
Yamauchi's son had to sit in various uncomfortable positions during the flight, despite having a ticket:
Article continues below advertisement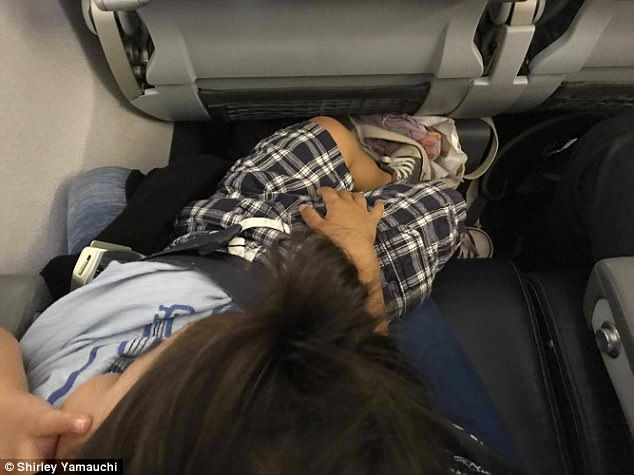 Yamauchi wanted to speak up, but was afraid of retaliation:
I started remembering all those incidents with United on the news. The violence. Teeth getting knocked out. I'm Asian. I'm scared and I felt uncomfortable. I didn't want those things to happen to me. It was very shocking. I was confused. I told him, I bought both of these seats. The flight attendant came by, shrugs and says 'flights full.'
Article continues below advertisement
Yamauchi, finding no help from the staff onboard the flight, asked if anything could be done at the gate. They directed her to a hotline number. She was told she could not be refunded for her son's seat without cancelling the rest of her flights home. Flights home for an adjusted ticket price would be an additional expense on top of the $1000 ticket her son couldn't use. Yamauchi commented:
It's worrisome. Everyone who has helped me so far has contradicted each other. With their suggestions, this needs to stop. United has made errors that make national headlines, yet, it continues.
Article continues below advertisement
Five days after the flight, United issued an apology:
We deeply apologize to Ms. Yamauchi and her son for this experience. We are refunding her son's ticket and providing a travel voucher. We are also working with our gate staff to prevent this from happening again.
Article continues below advertisement
Apologies from United are becoming a little too common to vindicate them, however. In the past two years, the airline has issued apologies for, among other things, a young child who passed out from dehydration while a plane was grounded for two hours, a honeymooning couple who was left stranded with nothing but a food voucher, an employee shoving an elderly man to the ground, an employee kicking a sleeping passenger in the airport chapel, and (famously) dragging a man with a ticket off a flight to make room for a United employee. Perhaps the time to forgive them has passed.