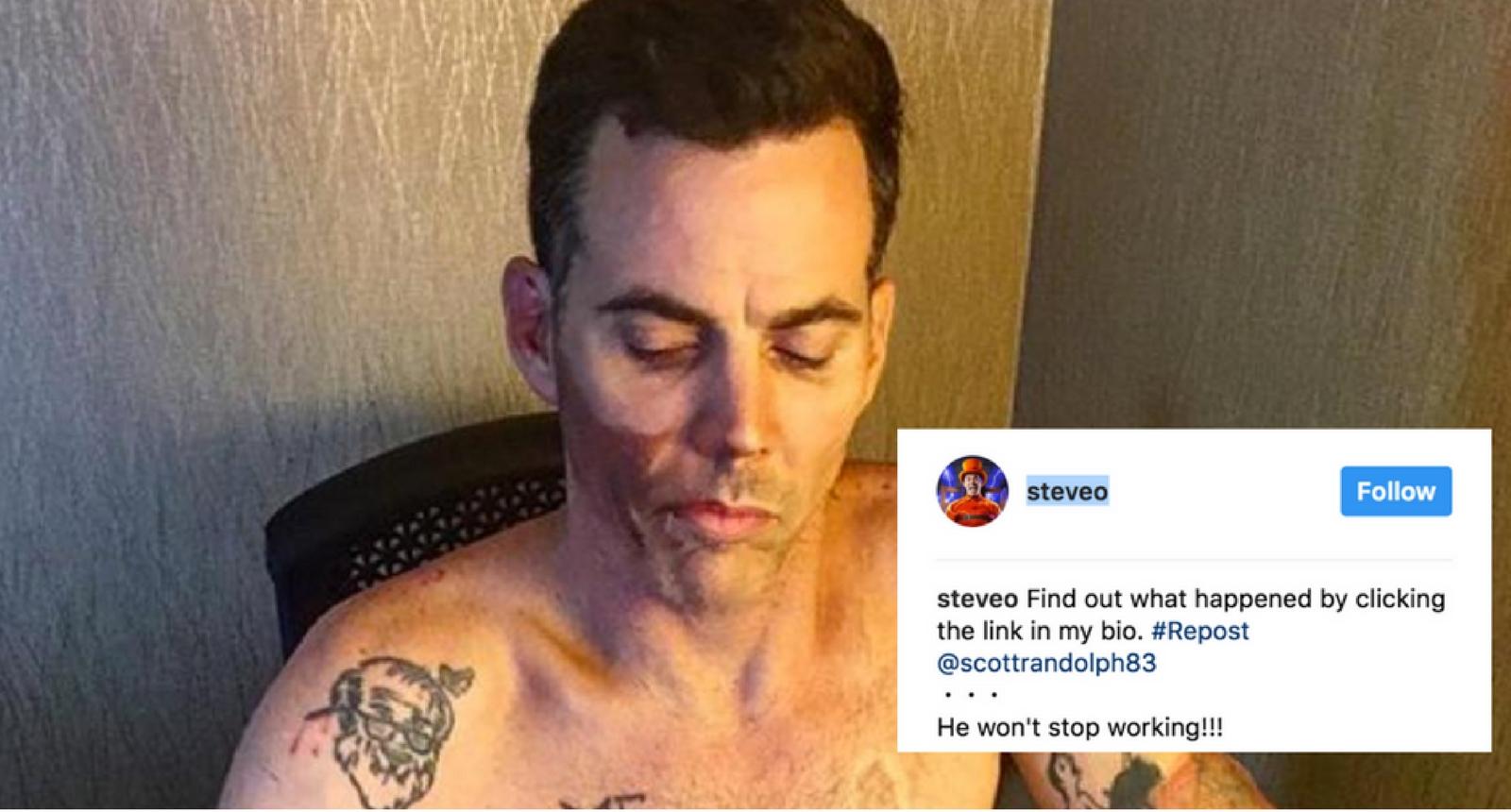 Steve-O Shares Graphic Photo Of Injury From His Most Dangerous Stunt Yet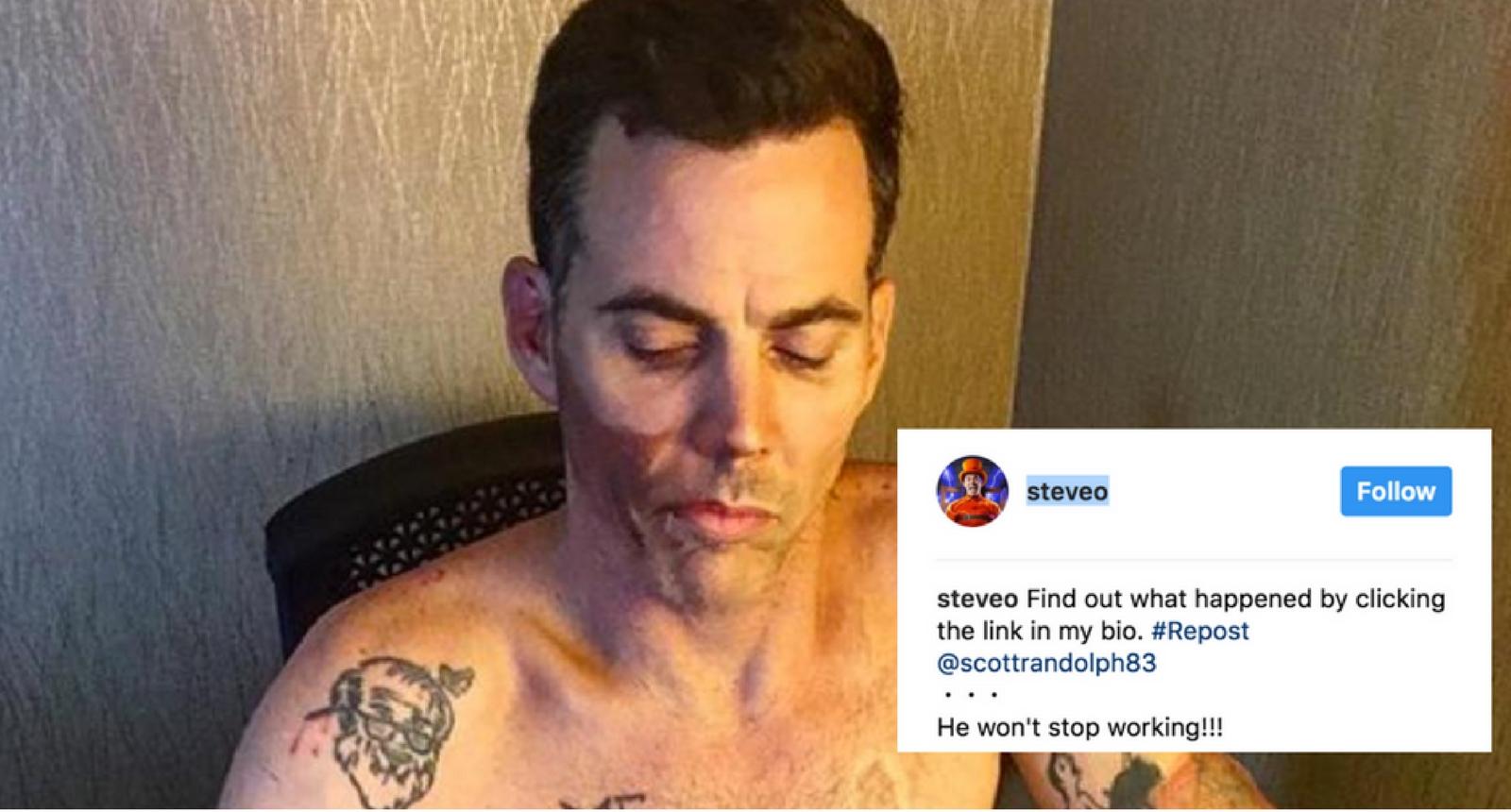 Article continues below advertisement
Mankind still has many questions about the nature of existence: what is dark matter? What is it like inside a black hole? How is Steve-O still alive? These questions continue to baffle even the most prominent scientists in their field. Take the Steve-O one, for instance. To say this guy has been through the ringer would be a bit of an understatement. He has escaped near death situations so many times for our amusement that I have basically lost count. He recently posted this photo to Instagram which shows his body covered in painful first and second degree burns.
Article continues below advertisement
What happened, Steve-O? Was it just another ordinary day of dodging full-sized fireworks, eating brick pizza ovens, or kissing active volcanos (all things I assume you've done)? No, it turns out, Steve-O got these burns while making "snow" angels in rocket engine fuel.
Steve-O told this cute little story about the stunt:
[I] put a tea cup of all this stuff on top of my head and then I just f*****g put a blanket of the s**t on the floor and f*****g laid it. I was making snow angels with rocket engine fuel.
Apparently, it's the "grand finale" of Steve-O's upcoming comedy special, that "ties a lot of s**t together."
Article continues below advertisement
Here's a video Steve-O posted telling the story!
Warning: In this video Steve-O is both shirtless and covered in burns.
Article continues below advertisement
HOW ARE YOU STILL LIVING?!