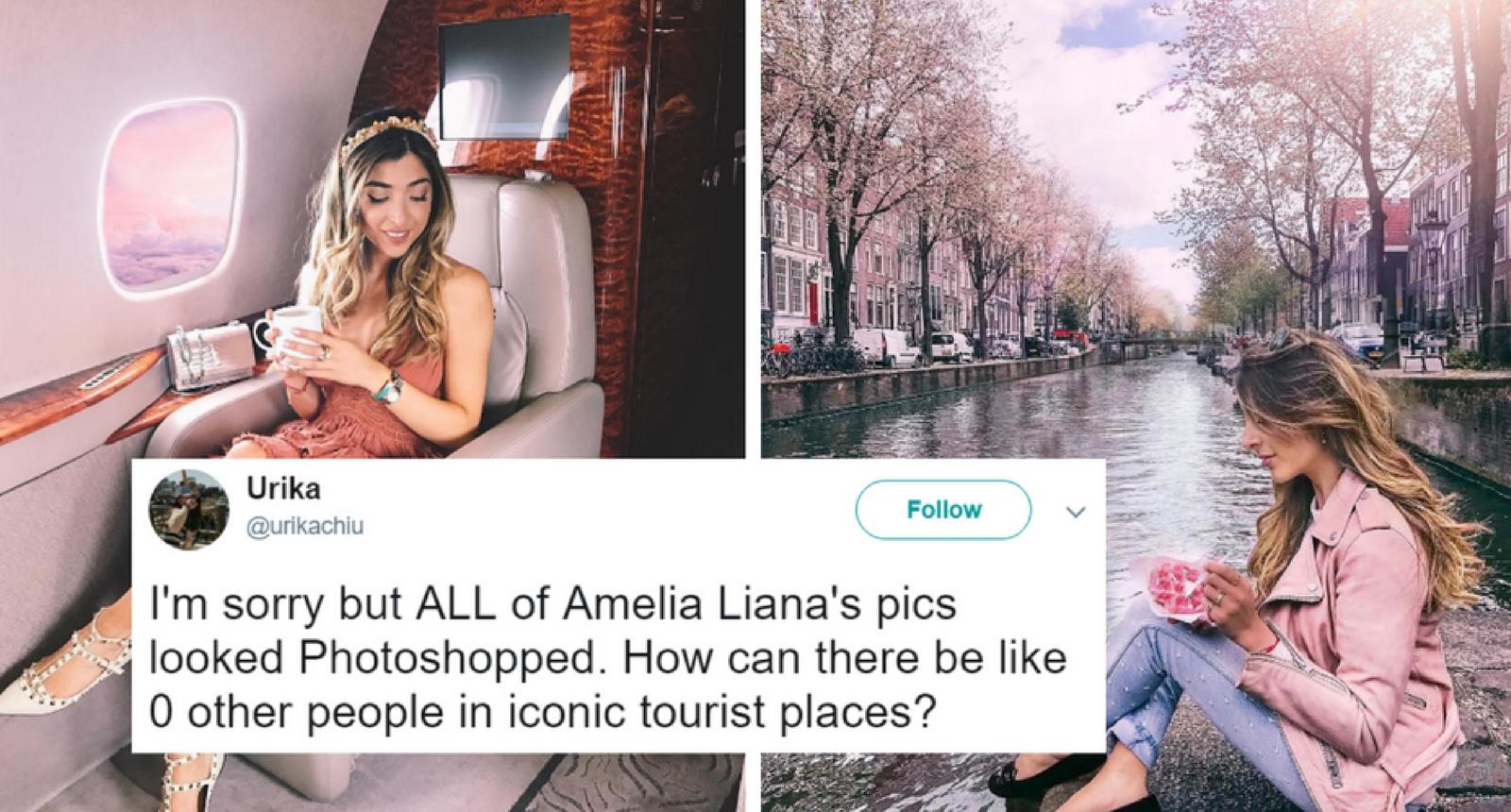 Instagram Star Caught Photoshopping Phony Pictures Of Herself In Exotic Locales
By Erica Diaz

Updated
Amelia Liana is what we like to call a "social media influencer." That means she's internet famous, mostly for being internet famous. Her Instagram account alone has over 472,000 followers. She lists herself as a "Fashion, beauty & travel blogger" and posts glossy, brightly-colored images of herself in exotic locations. 
Essentially, Amelia lives a "dream life" and posts pictures about it online.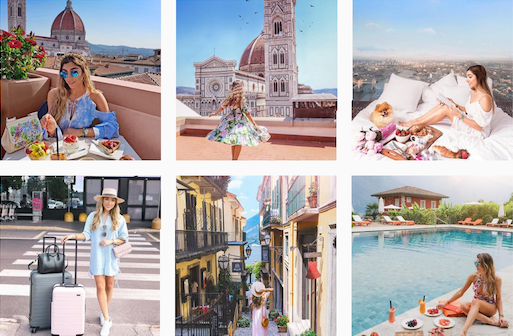 Those glossy magazine-style photos may have been what drew her followers to her initially, but they're also the thing that's garnering her some unwanted attention and criticism lately. 
People have decided there's a little bit too much Photoshop happening in Amelia's pics and they're calling her out. 
For example, this post of her at the Taj Mahal has people crying foul. We don't know if you've ever actually been to the Taj Mahal, but it's never this empty.
And as one commenter put it: "You can see this is photoshopped because the reflection on the water, notice how the Taj Mahal seems compressed to fit inside the pool... this is not how reflections work."
And then there's this pic. Look closely at the top of Amelia's head.
We hope it's not painful.
Amelia took to her social media to explain that sometimes she creates an image rather than actually taking it since it's visually more appealing, but she's always actually at the location she's posting about. 
"Inauthentic" is one way to put it.
lighting/coloring is one thing. But a whole background edited use the excuse of still being in the same city is just inauthentic content

— Olivia Frescura (@OliviaFrescura) July 16, 2017
Even news outlets have started pointing out some of the more blatant incidents of image manipulation.
People started to question her directly about her images and her image principles.
2. All my imagery is actually shot at the time in the location I specify. "
Then how come you had a four year old image of NY???

— Chelsea Lopez (@justfake) July 15, 2017
Not everyone is bothered by the image manipulation, though. Some people seem to see it as par for the course and part of selling the "fantasy life." 
Katja straight up doesn't care if the pictures are Photoshopped.
Maybe you shoud read the blog @AmeliaLiana_ wrote about the matter. I personaly love seeing her photo's. I don't mind the photoshop.

— Katja Boots (@Katja_Boots) July 17, 2017
And Sophie thinks we'd all do it if we could.
All the #lbloggers bashing Amelia Liana would probably edit their photos to the same extent if they knew how & could gain her following. 🐸☕️

— Sophie (@OnceUponASophie) July 23, 2017
Do you think Amelia is being dishonest or just padding the truth in a harmless way? Let us know!