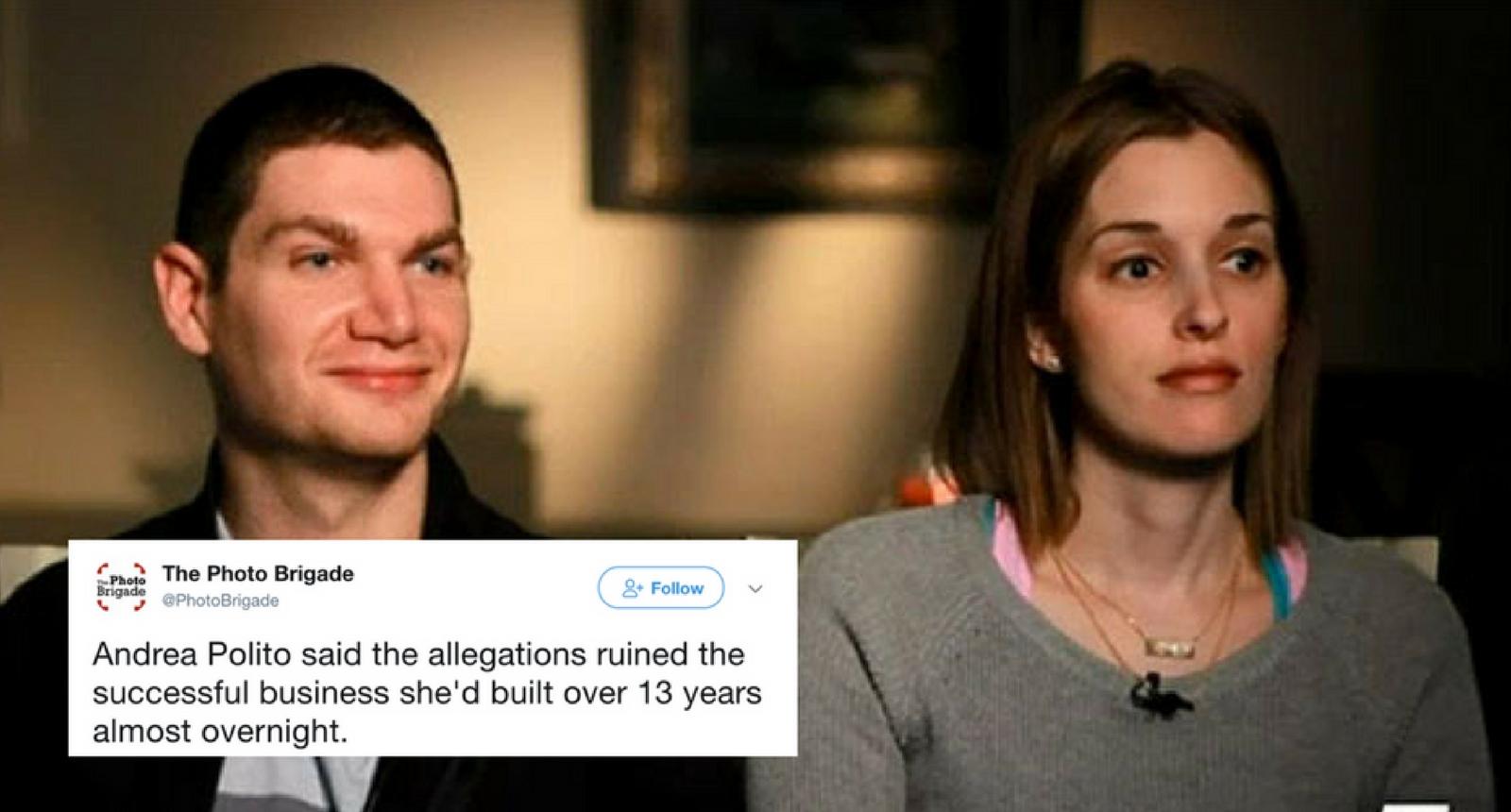 Married Couple Tries To Destroy Wedding Photographer—And It Totally Backfired
A Dallas couple slammed their wedding photographer's services online over a $125 fee. As a result of the ensuing litigation, they now owe the photographer $1 million.
Andrea Polito shot the couple's wedding pictures back in 2014 and claimed in her lawsuit that, since then, her business was nearly destroyed by the couple who "acted of out malice in targeting Polito" on social media and in blog posts.
Article continues below advertisement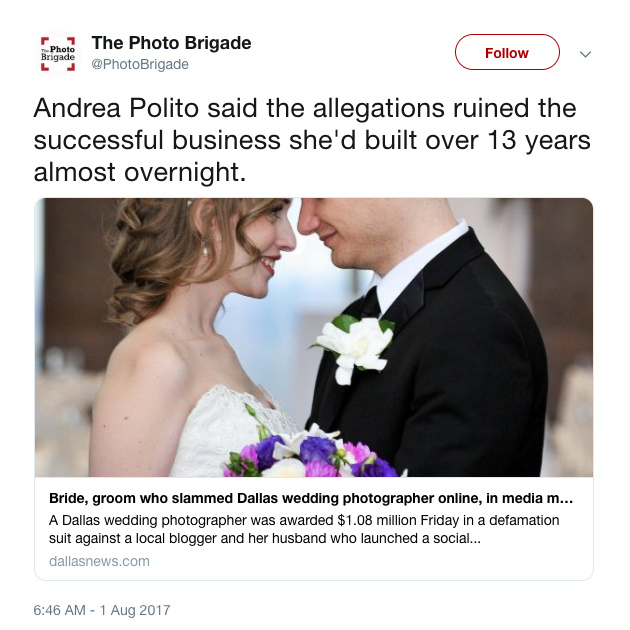 After their wedding, the Moldovans asked for their high-resolution photos be sent to them, but Polito's contract specified that they first submit an order form for their wedding album, which would include a cover photo that would cost $125. In the lawsuit, Polito argued that all the couple had to do to get their photos was to fill out a form listing their choices for the wedding album. When she realized how discontent the couple was, she even offered to waive the $125 fee.
Article continues below advertisement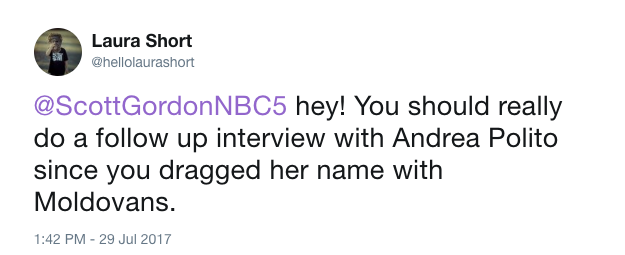 Article continues below advertisement
Polito claimed that her once-successful photography business, which had, at one point, shot more than 100 weddings a year in the Dallas area, had been "destroyed" by the couple, whose blog posts about Polito holding their pictures "hostage" went viral online.
Neely Moldovan, who at the time maintained a blog called "A Complete Waste of Makeup," drew in massive amounts of web traffic writing about the "situation" while the photographer's reputation crumbled.
The story was even picked up by Inside Edition:
Article continues below advertisement
On Friday, a jury determined that the Moldovans were liable for $1.08 million in damages for the defamatory, disparaging and malicious statements against Polito, according to court documents. Polito's attorney, David Wishnew, commented:
Article continues below advertisement
"No one is saying you can't go and write a review. Freedom of speech is not freedom from consequence. Things you put on the internet to attack a business have real-world consequences and that really resonated with the jury. You can't go and burn someone's house down and claim free speech."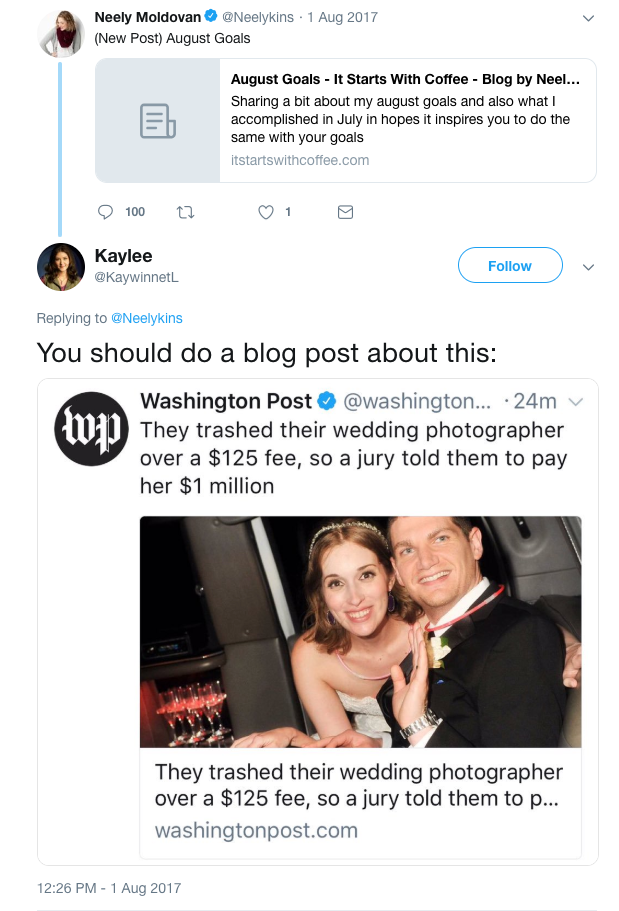 Article continues below advertisement
Despite the drama she's been put through, Polito is determined to rebuild her company:
"I'm emotionally exhausted. This has been a very long battle. Last Friday when the verdict was read I felt a little bit relieved, but most importantly, I feel my reputation was restored to myself. What's been so hard the past couple of years has been feeling so ashamed of this story."
Article continues below advertisement
But she also encourages anyone who finds themselves in a situation to "fight for what's right and fight for your passion." The truth will out!