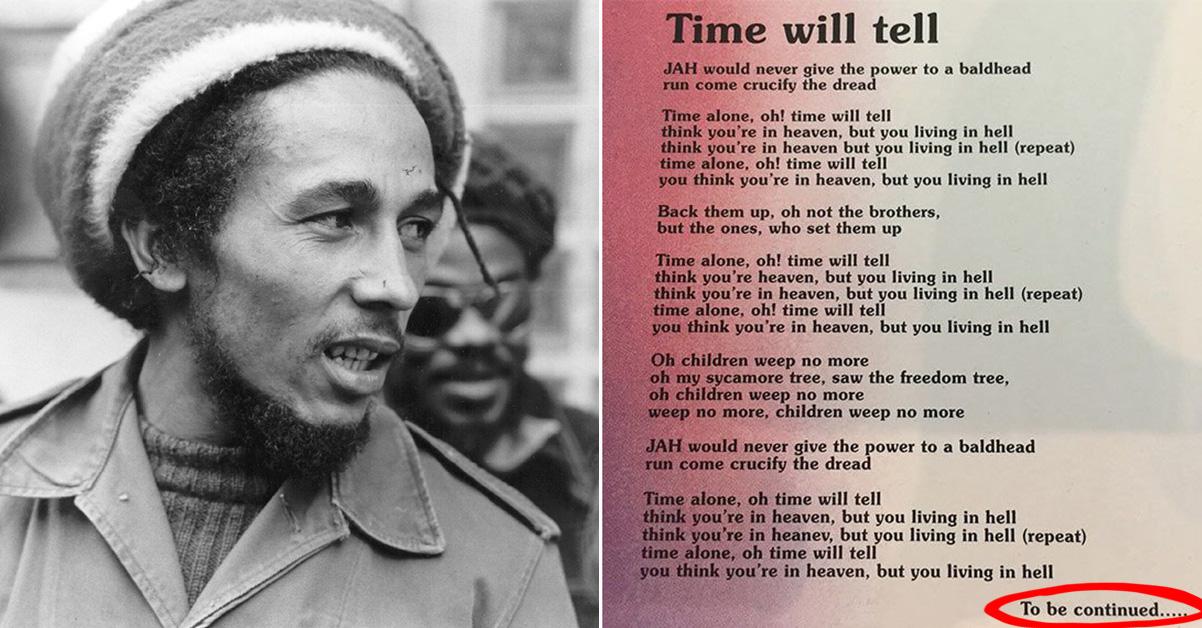 Neville Garrick Reveals Long Lost Lyrics To Bob Marley's 'Time Will Tell'
By Mark Pygas
Time for a history lesson. Back in the fall of 1977, Bob Marley and Neville Garrick, the graphic designer who worked on Bob Marley & The Wailer's album covers, were in Miami working on the Kaya album. Garrick says that during the session, he was tasked with being the "keeper of the songbook."
One day, Garrick forgot to bring the songbook to the studio. That day just so happened to be the day that Marley wanted to work on the song Time Will Tell. Regardless of the missing book, the recording session went ahead.
But without the full pre-written lyrics, Time Will Tell ended up being far shorter than any of Marley's other classics. This is even more evident on the official lyrics sheet released with the Kaya album in 1978, where the lyrics end with "to be continued..."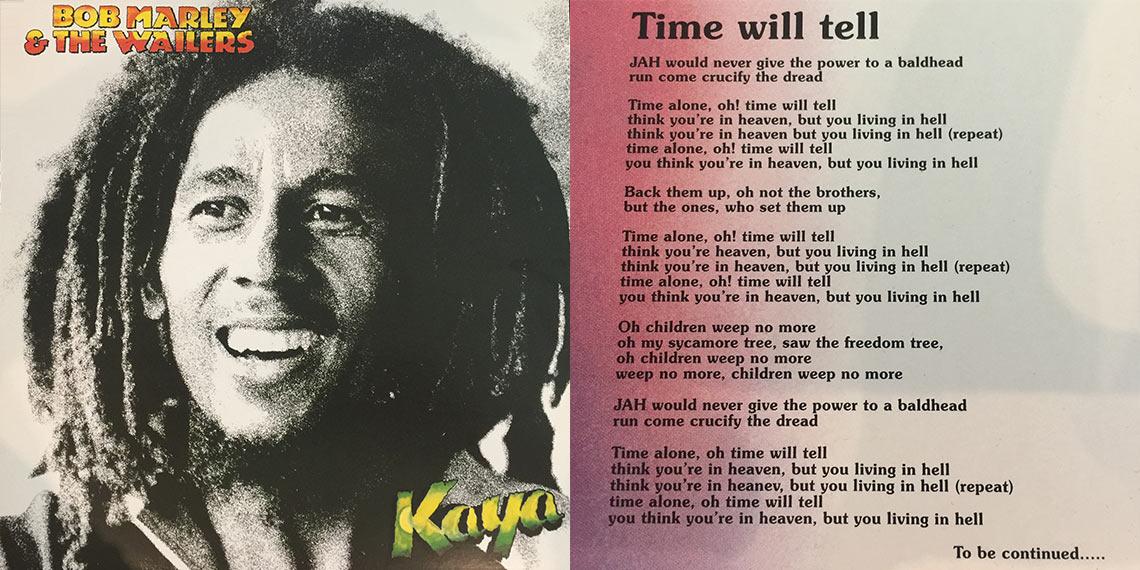 Fast forward 40 years, and Neville Garrick just recently revealed that he has rediscovered the missing lyric book. He announced the discovery on episode 14 of Tuff Gong Worldwide's #IRememberWhen video blog series. Here are the missing versus in all their glory...
"Upon the cross
we have paid the price
some have loved
some sacrificed
[Chorus]
Hope you have achieved
hope you're satisfied
with what you received
[Chorus]
Woe be to the one
who shed innocent blood
you can get away from man
but you can't get away from god
[Chorus]
Woe feel Jah power
woe feel Jah power
[Chorus]

Oh come along, oh come my people
don't be deceived by what they say
[Chorus]"
You can watch Garrick's full vlog below, he explains the Time Will Tell story at around the 30 minute mark.