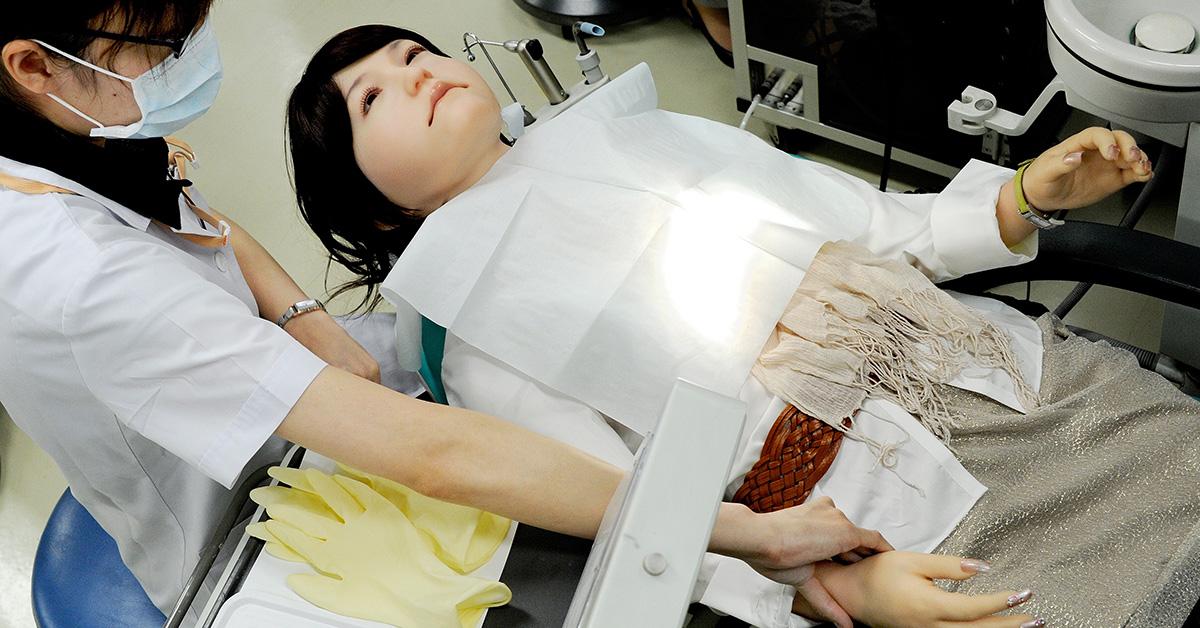 Tokyo Medical University Accused of Lowering Exams Scores to Limit Female Students
By Anna Quintana

Updated
Konnichi-what? It is being reported that Tokyo Medical University tampered with the entrance exam scores of its female candidates to ensure that the number of women applicants fall below 30 percent.  
According to the Japanese paper Yomiuri Shimbun, the prestigious university began altering scores in 2011. An unnamed source also revealed that the school allegedy had a "silent" understanding to reduce the number of female entrants over concerns women were not going to practice medicine after graduation. 
"Many female students who graduate end up leaving the actual medical practice to give birth and raise children," the source told the newspaper, per the BBC. As further proof, the paper showed how this year, only 30 women were accepted to study compared to 141 men. Before 2010, female participation was reportedly at 40 percent. 
As expected, many were outraged by the misogynistic move and sparked protests in Japan. 
Others outside the Asian country showed their solidarity on social media. "I can't stop thinking about this #TokyoMedicalUniversity thing. Do you realize how hard kids work to get into university here?? Especially a top-tier school like TMU? They take extra classes after school, weekends. That entrance exam is the most important test of their lives," one user tweeted. 
Another added, "Apparently Tokyo Medical University has been subtracting points on tests taken by women... simply for being women. Japan has serious equality problems."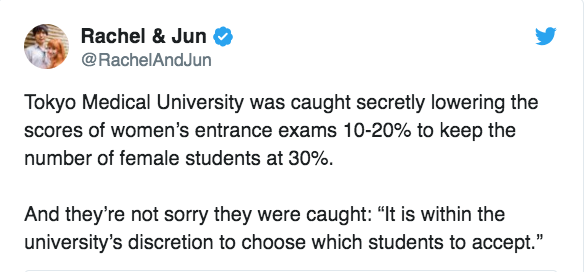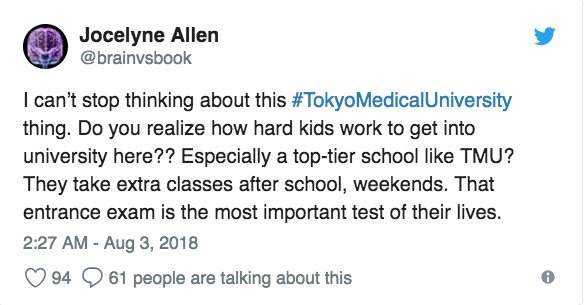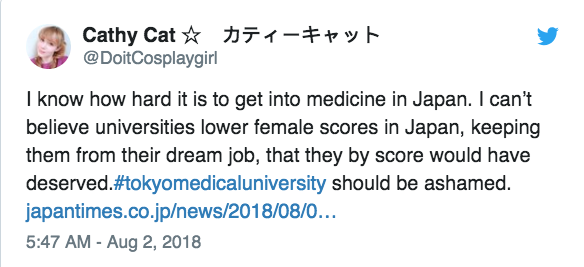 A female applicant who was rejected by Tokyo Medical University also opened up to HuffPost Japan about the experience, revealing questions that bordered on sexual harassment. She was even asked if she was "satisfied with her sex life" — a question we doubt her male counterparts had to answer. 
This is also the latest scandal involving the school, which is currently being investigated for allegedly bribing an education minister for a financial grant in exchange for adding points to his son's entrance exam. And it's also the latest when it comes to Japan's history of keeping women out of the workplace (currently only 12.4 percent of senior officials in Japan are women).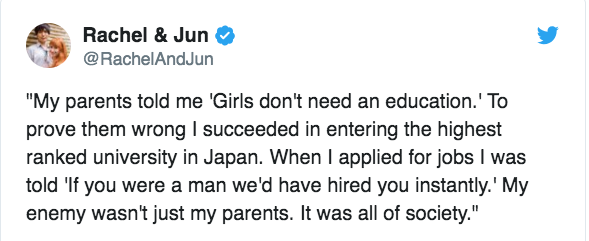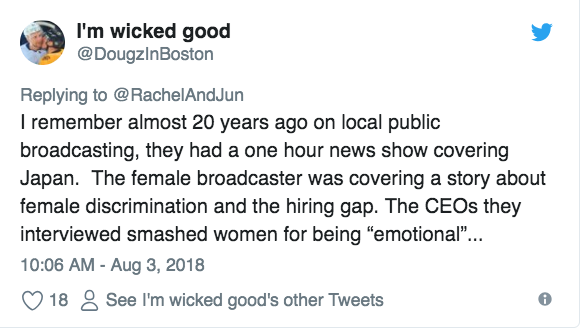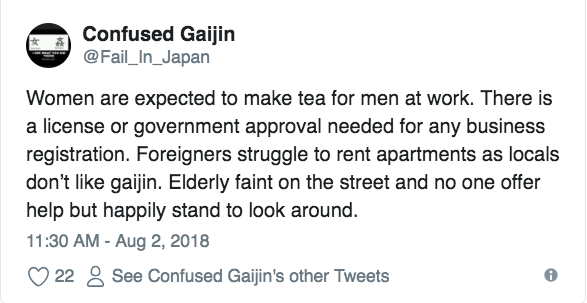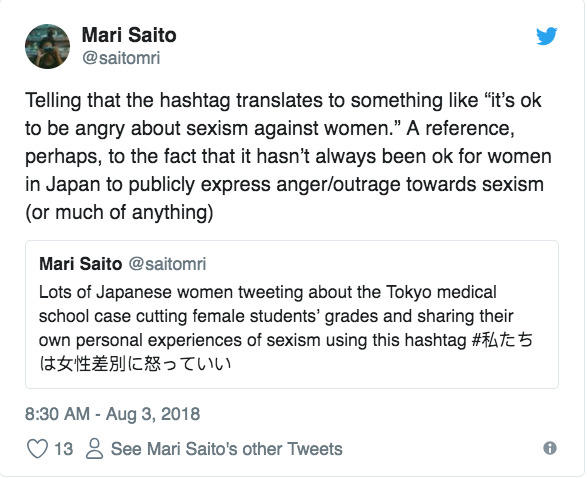 The private university said it will investigate the reports of discrimination.