Take a Look at the World's Most Expensive Face Mask
Face masks are a part of life for now, with some people using them to show their style or wealth. This $1.5 million is the most expensive in the world.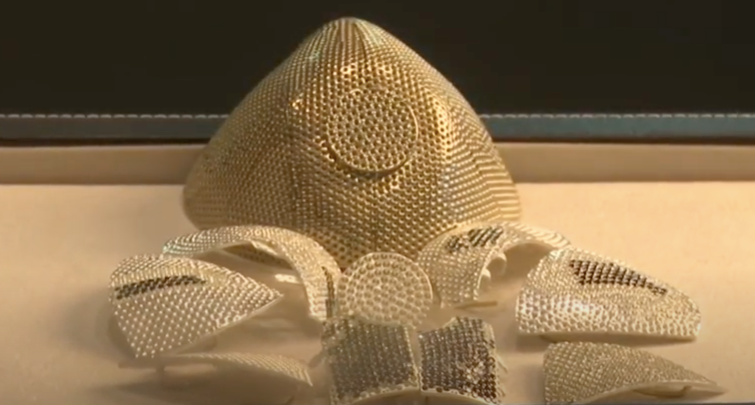 Face masks have become a part of our lives — for the foreseeable future anyway. While most Americans aren't used to the need to cover our noses and mouths when we leave the house or are in close contact with other people, nearly all health officials are urging people to wear them — at least a cloth face mask.
Article continues below advertisement
There are a lot of different options and choosing the one that fits the style for the wearer adds some fun into the need and lets the person stand out a little. We're getting used to seeing people in masks when out in public, but this $1.5 million mask isn't one to blend into the crowd.
Someone made a $1.5 million mask — the world's most expensive one.
Isaac Levey is a mask designer and owner of Yvel, an Israel-based jeweler, and he and his team recently created the world's most expensive face mask, so far. According to AP News, he just created a $1.5 million mask that was believed to have been made for a Chinese businessman who is living in the United States, though Isaac declined to say exactly who the buyer was.
Article continues below advertisement
The mask has been created with top-rated N99 filters and is a gold and diamond-encrusted mask that comes with a hefty price tag of $1.5 million.
AP reports that the mask is 18-karat white gold. As if that wasn't enough, it will also be decorated with 3,600 white and black diamonds. According to Isaac, the buyer demanded that the mask be completed by the end of the year and also be the priciest mask in the world. It certainly seems that Isaac is accomplishing those goals.
Article continues below advertisement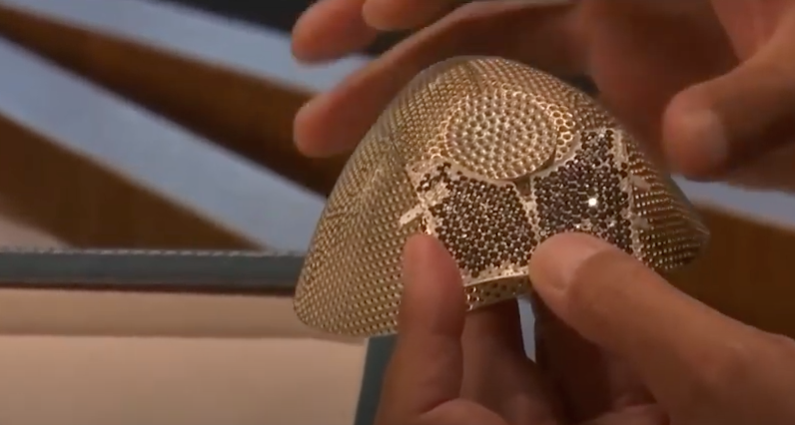 "Money maybe doesn't buy everything, but if it can buy a very expensive COVID-19 mask and the guy wants to wear it and walk around and get the attention, he should be happy with that," Isaac Levy said.
Adding, "I am happy that this mask gave us enough work for our employees to be able to provide their jobs in very challenging times like these times right now."
Article continues below advertisement
If you're wondering if this ridiculous mask actually works as a mask, the answer is yes ... sort of. It weighs over half a pound. For some comparison, that's about 100 times heavier than the typical surgical mask.
Article continues below advertisement
Also, for some comparison, a box of 50 of said surgical masks on Amazon will run someone about $16. Which means that for the same amount, the buyer could have purchased about 93,750 boxes, or, in total, 4,687,500 masks. But, sure, yeah, a $1.5 million mask that's too heavy to actually use is totally worth it.
The best way to prevent contracting or spreading the coronavirus is with thorough hand washing and social distancing. If you feel you may be experiencing symptoms of the coronavirus, which include persistent cough (usually dry), fever, shortness of breath, and fatigue, please call your doctor before going to get tested. For comprehensive resources and updates, visit the CDC website. If you are experiencing anxiety about the virus, seek out mental health support from your provider or visit NAMI.org