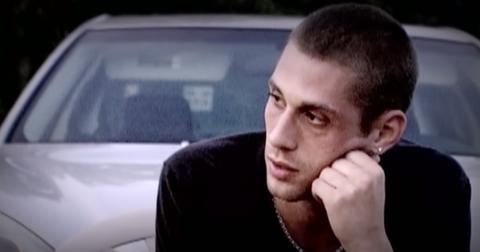 What Happened to Andrew Lewis, Jenelle Evans' Ex-Boyfriend?
By Leila Kozma

Updated
Arguably, Jenelle Evans might not have the best taste in men.
The star of 16 and Pregnant and Teen Mom 2 used to go out with Andrew Lewis — who broke up with her to do some "modeling in China." At least two of her ex-partners, including Nathan Griffith and David Eason, were accused of committing domestic violence.
So, what was Jenelle's relationship with Andrew like? Why are they no longer on speaking terms?
Andrew Lewis tried to get in touch with 'Teen Mom 2' star Jenelle Evans several times.
Jenelle and Andrew were childhood sweethearts.
As she reveals in her 2017 memoir, titled Read Between the Lines: From the Diary of a Teenage Mom, they met online.
Their first date took place shortly after her 16th birthday on Dec. 19, 2007. Reportedly, Jenelle was amazed by Andrew's ability to drink. She found it "so adult and fascinating," as per In Touch Weekly.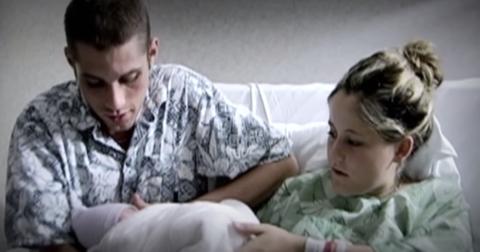 "He did drink, a lot ... I mean I like a beer every now and again, but he stayed wasted most of the time. At 16, I thought that was so cool," Jenelle wrote in her memoir, as cited by In Touch Weekly.
Reportedly, Jenelle was kicked out of school after it was discovered how old her boyfriend was — Andrew is about four years older than the star — and it didn't go uphill from then on either.
"I became a doormat for the guy. He came and got what he wanted from me, when he wanted it, and I waited for him to tell me what to do. We had to talk when he wanted to talk, no matter the odd hours. We had to go out when he wanted to go out. We did what he wanted to do," Jenelle wrote in her memoir, as cited by In Touch Weekly.
Jenelle gave birth to their first and only son, Jace Vahn, in 2009. Andrew vanished shortly after Jace was born, claiming he was going to do some "modeling in China." He stayed out of the picture for the most part.
Andrew made a few attempts to reconnect over the years — notably, he texted a Teen Mom 2 producer in January 2019 with the hope of spending some time with Jace — but he hardly ever followed through.
"I do feel bad because that's Jace's dad. But I know how he is, and I don't want him to disappoint my son ... I don't want [him] to pop back in and then pop back out," Jenelle explained in a previous Teen Mom 2 episode.
"That's happened to me as a child when my dad did that to me. And I'm not having that happen to Jace," she added.
As a previous Distractify article reveals, Andrew currently resides with his wife, Cindy Becker, and son, Jacob, in New Jersey. It's uncertain whether he has ever managed to overcome his struggles with alcoholism.
Catch new episodes of Teen Mom 2 every Tuesday at 8 p.m. ET on MTV.