Anti-Vaxx Politician Contracts Chickenpox, Which Is Preventable With a Vaccine
Politician who is Anti-Vaxx gets Chickenpox which he could have been vaccinated for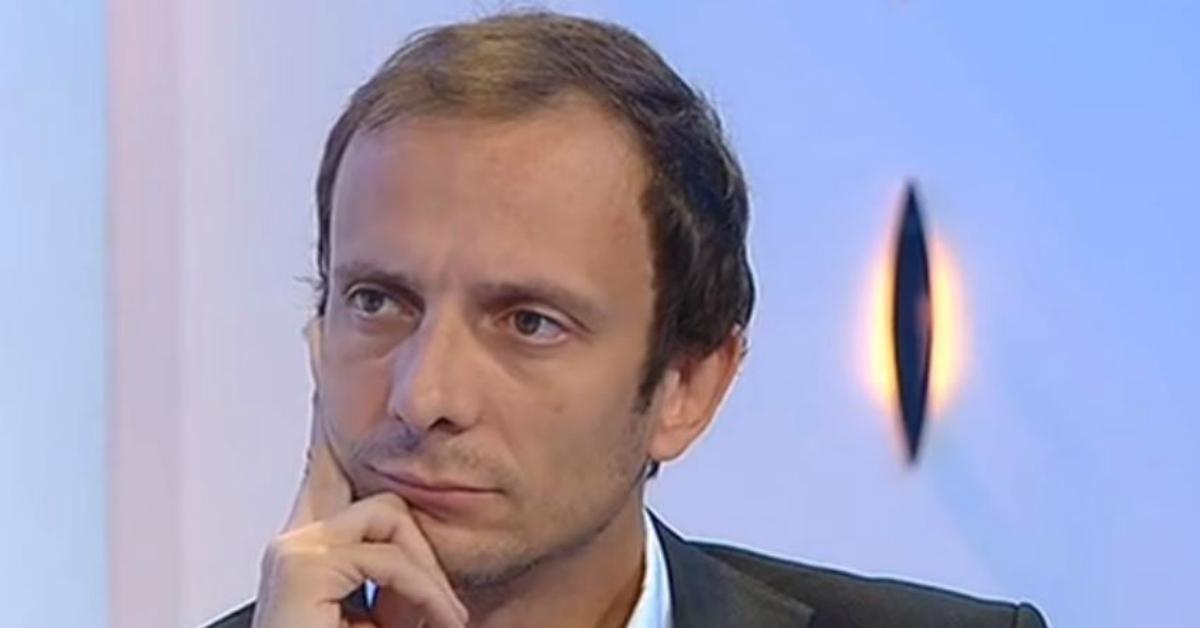 People love a good case of irony, which is probably why so many are lapping up this story about Italian politician Massimiliano Fedriga.
If you've ever gone on Facebook or looked up anything on the internet, you've probably come across a story or two about anti-vaxxers getting a healthy dose of reality. Whether it's an anti-vaxx mom who wants to know how to protect their child from a measles outbreak in their town, or a grown adult contracting a disease they'd have been protected against had they been vaccinated.
Article continues below advertisement
I understand there's a greater movement towards a "natural" way of living. However, human beings don't do much that's natural anymore. What other animal sets up a system of rules so convoluted? Wealth, status, fame, butt injections, cage fighting, Broadway musicals... I mean, humans are constantly going out of their ways to prove they're above the animals.
So this whole idea of "being natural" can only go so far, because I'd argue we'd be a completely dead species if we didn't constantly innovate. Imagine trying to fight off a tiger without some sort of weapon? It'd be a bloody massacre! Or living outdoors without clothes — it's just silly.
But there are still many people who believe it's necessary to come in contact with the illnesses and viruses that could easily kill or debilitate large populations of the human species.
Article continues below advertisement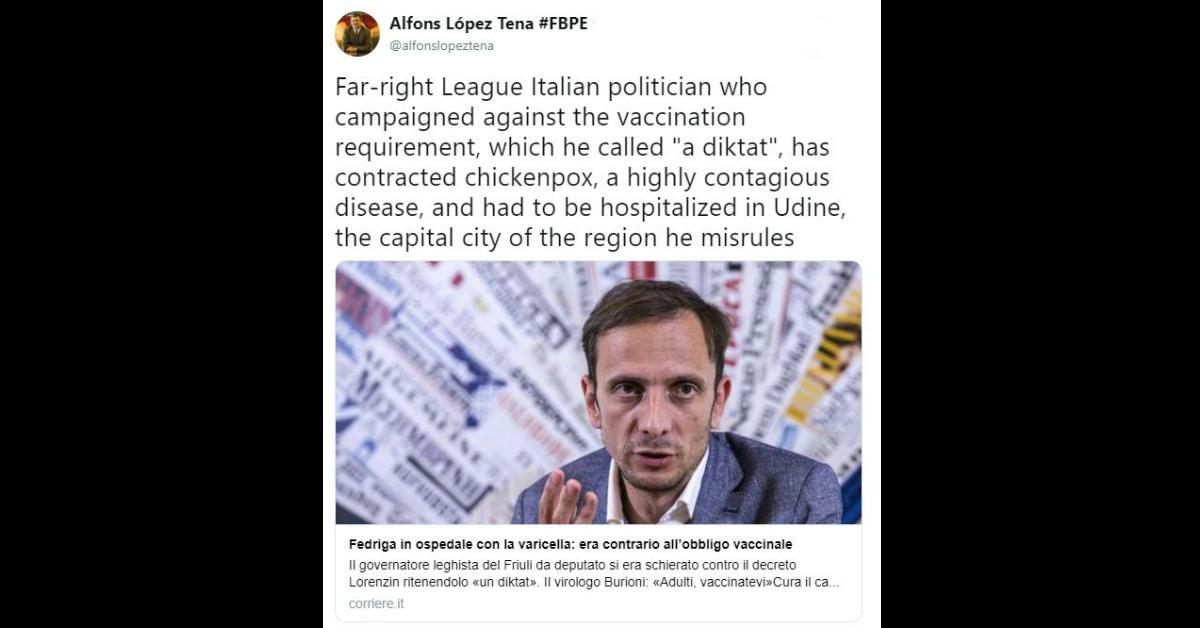 Fedriga's a member of Italy's far-right Northern League and president of the Friuli Venezia Giulia region. He recently announced he had contracted the virus and was hospitalized as a result.
Fedriga voted against vaccination legislation in Italy (the Lorenzin Decree), which stipulates children must be inoculated to attend school.
Article continues below advertisement
He's been closely working with anti-vaxxing groups and isn't vaccinated himself, but still maintains he isn't "anti-vaxx." In an interview with the Daily Mail, Fedriga stated, "I have always said that I am in favor of vaccines and to achieve the result is necessary to form an alliance with families, not impose [it on them]."
But many think he's just trying to save face and not take a definitive stance on the issue.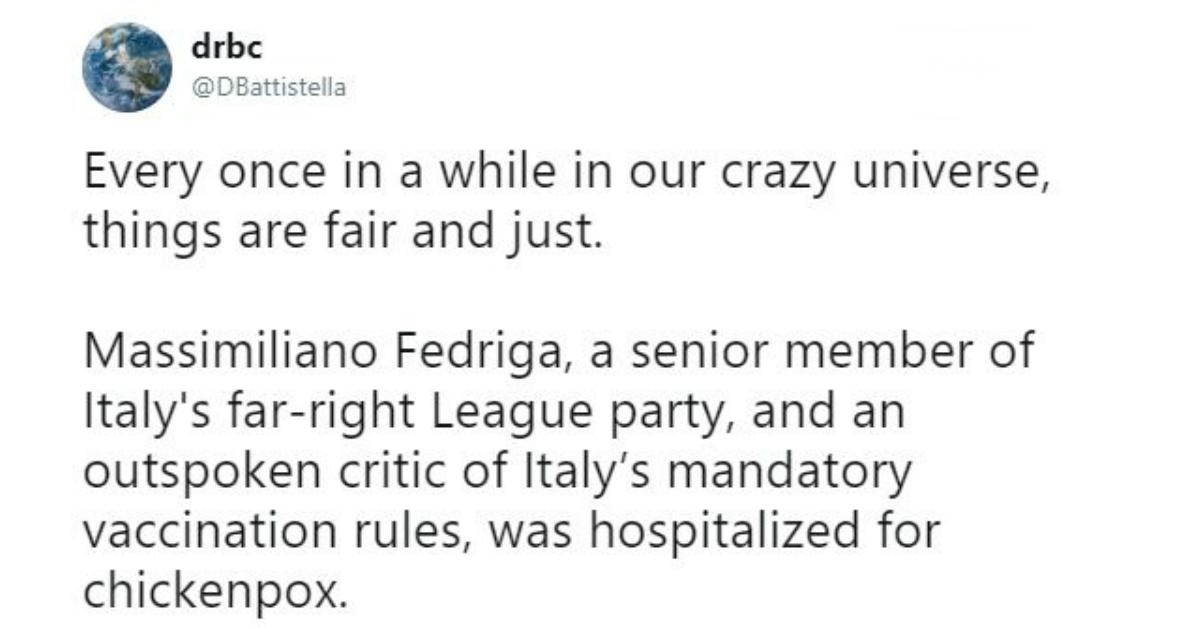 Article continues below advertisement
Although he has not been vaccinated, he made sure to get his own children their shots. He should've considered getting them himself, as he was admitted into the hospital for chickenpox, a disease that is typically far more severe in adults than in children. After four days of treatment, he went on social media to let everyone know he was A-OK, but many couldn't help but point out the irony of his situation.
Like microbiologist Roberto Burioni, who posted about Fedriga's visit to the hospital on Twitter and used it to highlight the importance of not entertaining anti-vaxxing propaganda:
"...like many adults, [Fedriga] did not get vaccinated... if he had been vaccinated as an adult he would be in perfect health. If he had infected a pregnant woman we would be facing a malformed child or an abortion. The only way we have to avoid such tragedies is to vaccinate us all to prevent the circulation of this dangerous virus, which could have hit a much more vulnerable person."
Article continues below advertisement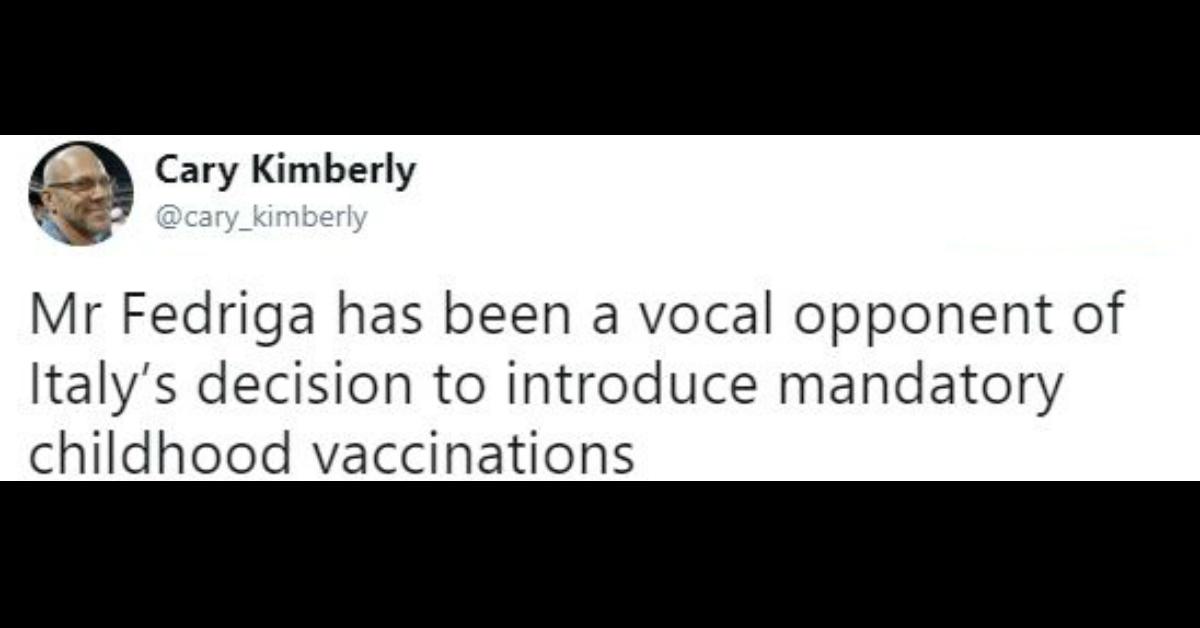 Although plenty of people are tickled pink by the fact that a politician who voted against mandatory vaccinations for children contracted an illness preventable by vaccine, Fedriga keeps hitting back, reiterating that he isn't against vaccinating, he's just not in favor of a law that alienates or "forces the hand" of parents who aren't.
Article continues below advertisement
The Lorenzin decree was introduced by the Italian government after a measles outbreak occurred in 2017. It stipulates that noncompliant parents would be fined between 100 to 500 euros. 165 separate measles cases were reported in January of 2017, a figure the World Health Organization directly attributed to the country's vaccination rate, which is below the 95 percent recommendation.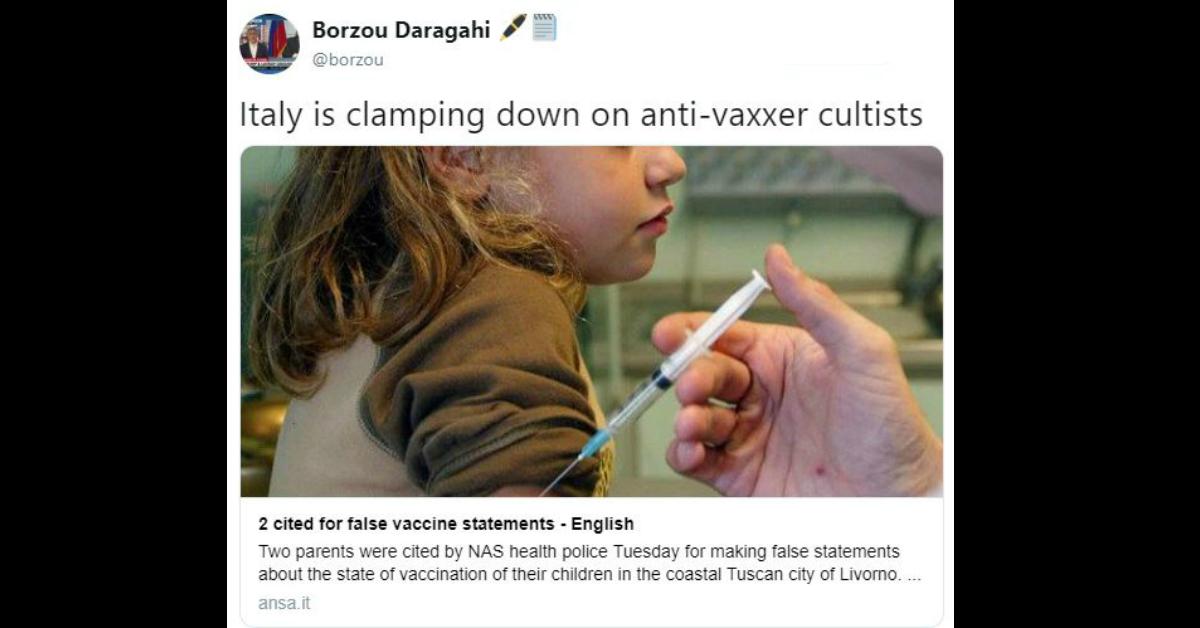 The anti-vaxx debate was reignited recently in the country when an 8-year-old cancer survivor's health was jeopardized by unvaccinated classmates in his Rome school.