Anti-Vaxxers Are Now Refusing to Vaccinate Their Pets
The fears anti-vaxxers have are extending to their pets and are causing some people to avoid getting them the shots they need.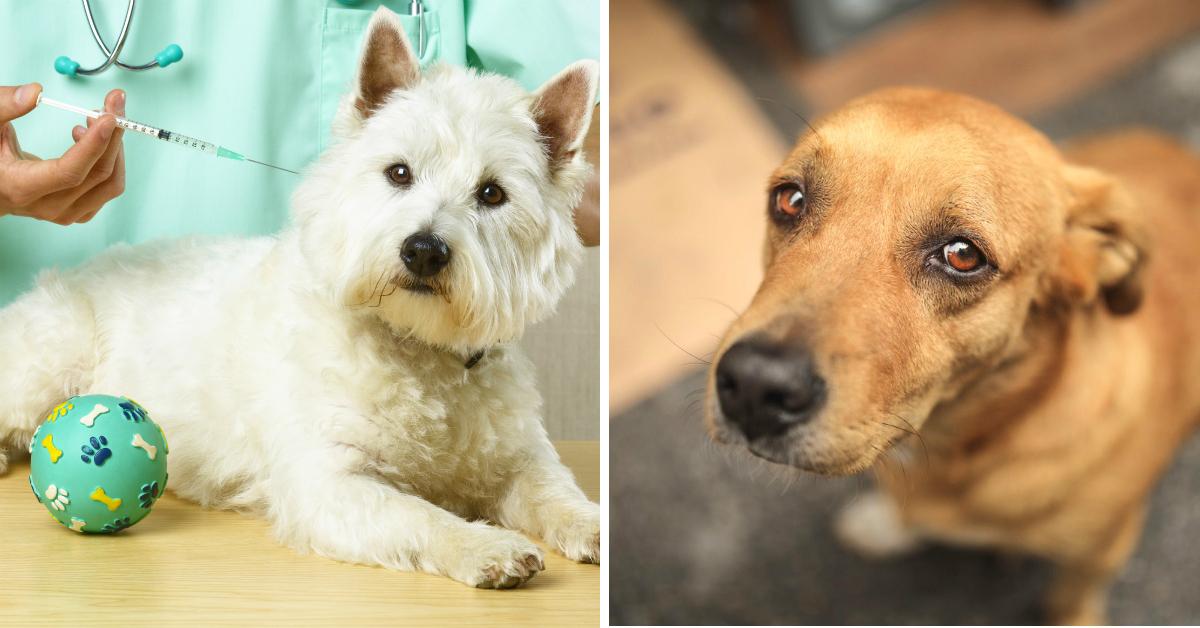 Anti-vaxxers are coming under fire after people started learning that there's now a movement of pet owners who believe vaccinating their animals will cause autism.
The link between vaccines and autism has long been debunked by a variety of healthcare professionals. Despite the mountains of evidence negating the discredited study that spurred the modern anti-vaccine movement, there are people who still believe there's a link between being vaccinated and developing autism.
Article continues below advertisement
It seems now anti-vaxx pet owners are afraid that if they vaccinate their cute and cuddly animal friends they'll become autistic as well. Which is hugely problematic.
Vaccines are as much a necessity for lifelong animal health as they are for humans. Before they can go out into the world, they need several vaccines to protect them from various disease, primarily rabies.
The ASPCA has a full list of recommended shots, and the majority of pet owners make it a point to get them as soon as possible. But just like parents of human children, there are some pet parents who would rather opt out of the vaccine scene.
This dog owner, however seemed convinced something was wrong with her canine companion soon after his annual vaccine.
Article continues below advertisement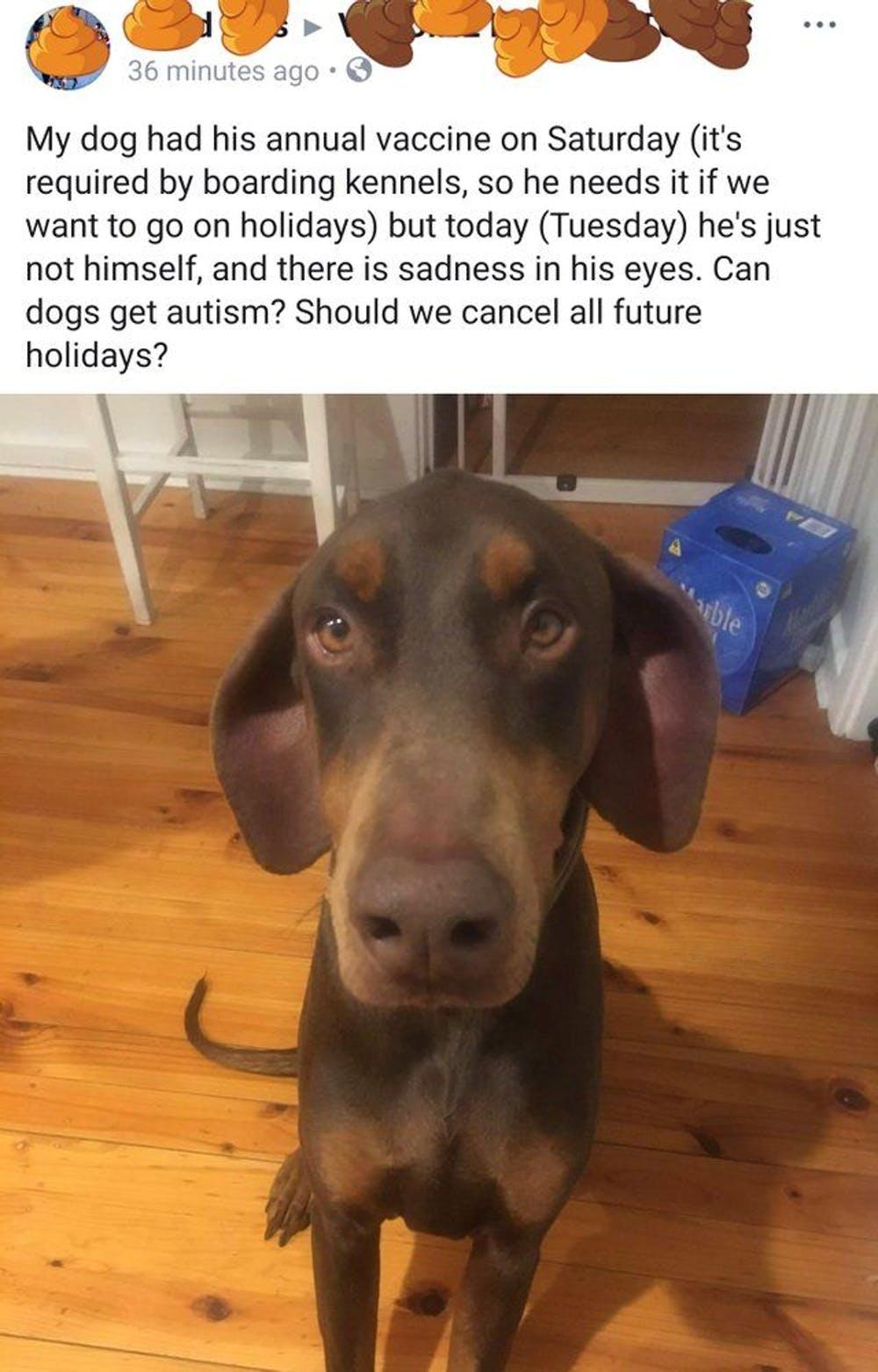 While the fear is not as common as people not wanting to vaccinate their kids, the idea of anti-pet vaccinating is being criticized just as much by the general public.
There's always going to be a group of people who go against the norm, and that seems to be the case in Brooklyn, NY. The American Animal Hospital Association reported a growing anti-vaxx movement among Brooklyn's pet owners. They specifically wrote that it's only in a "small minority of young, hip, urban millennials." Yup, that's Brooklyn in a nutshell!
Article continues below advertisement
But what could have led pet owners to this presumption anyway? The source of the anti-vaxx sentiments could be traced to a few misinterpreted studies. A study at Tufts University by Nicholas H. Dodman found that hormones that were more apparent in children with autism could also be found in dogs.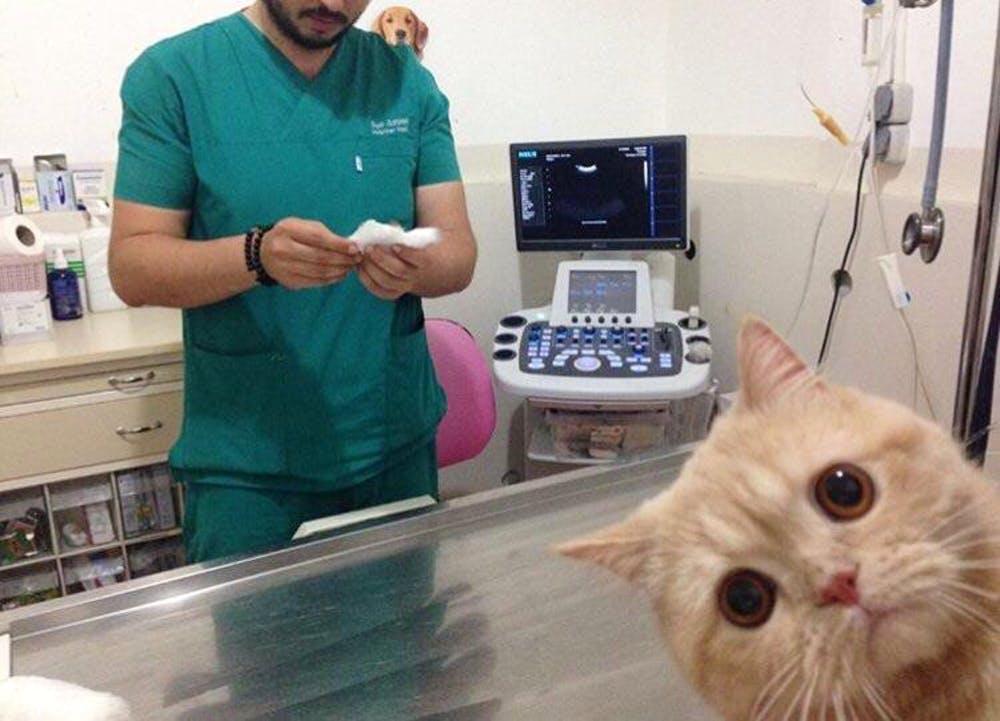 Article continues below advertisement
Nowhere in the study does it mention vaccinations, nor does it provide any medical basis for diagnosing an animal with autism. Unfortunately, some pet owners assume their dogs being antisocial or obsessing over their tails is a sufficient indication or a neurological disorder.
The British Veterinary Association was not going to wait around until these beliefs spread and potentially endanger the helpless animals so they looked to Twitter to set the record straight. Their tweet stressed the fact that there is no valid scientific proof of vaccines causing autism at ALL, neither in humans nor animals. The highlight of this Tweet was the clear-as-day statement that dogs can't even get autism! Well, well, well.
Article continues below advertisement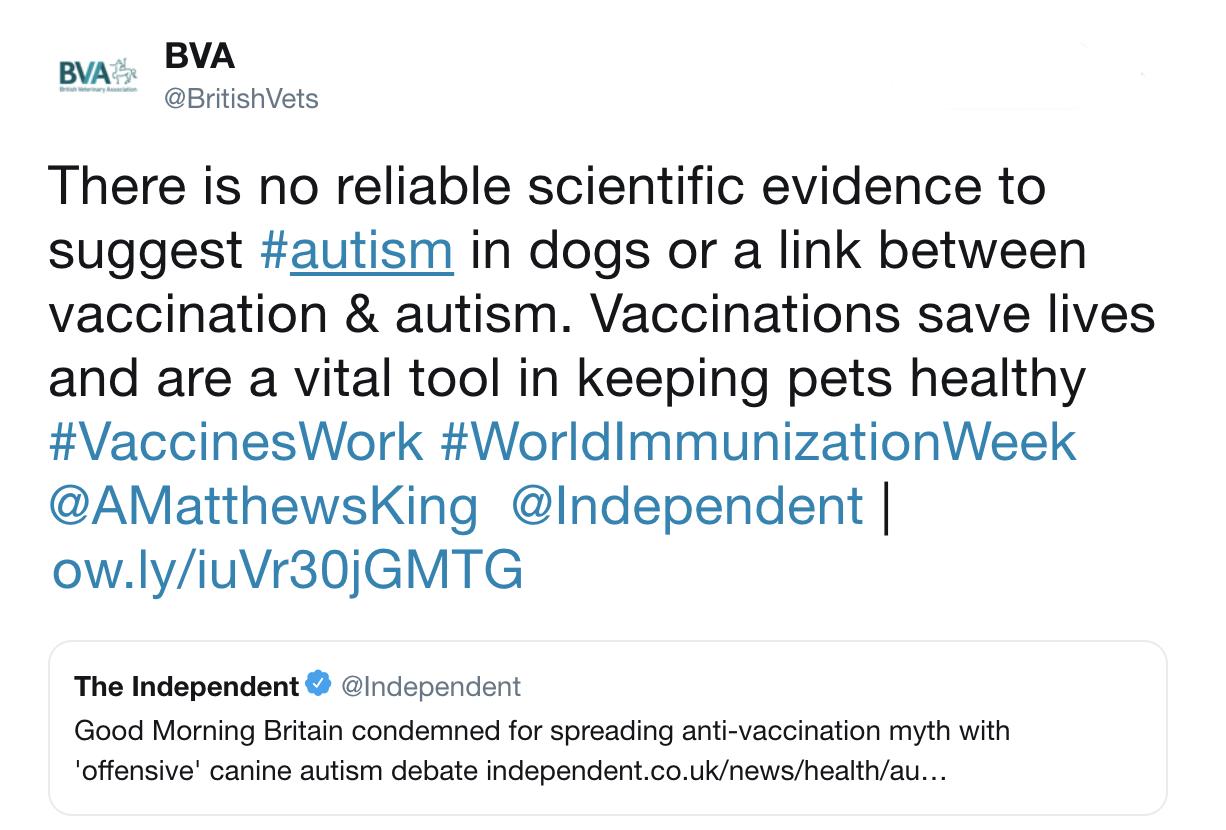 Article continues below advertisement
Some find it odd that any of these statements needed to be said "officially" because they're clearly created by a few folks taking bits and pieces of studies to form heinous conclusions, but I guess it's better to be safe than sorry and just nip ideas like these in the bud.
Article continues below advertisement
People are often baffled at how quickly misinformation about medical conditions can spread online. Public health advocates have taken measures to ensure unfounded claims like "vaccinations cause autism" don't receive the funding necessary to disseminate propaganda and launch campaigns.
Article continues below advertisement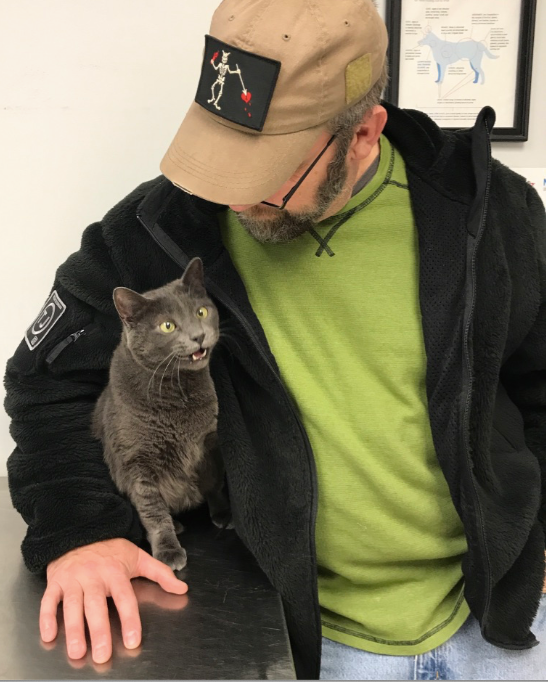 After pressure from vaccine advocates, GoFundMe recently made headlines by suspending several fundraisers for antivaxx ad campaigns . Facebook, YouTube, and Amazon have all taken measures as well to ensure that anti-vaxxing content can't make the rounds on their platforms.