We've Been Shaking Hands Since Ancient Times but It Might Be Time for a New Greeting
Handshakes as a gesture have been documented since Ancient Egypt. But is COVID-19 making shaking hands obsolete? Here's what we know.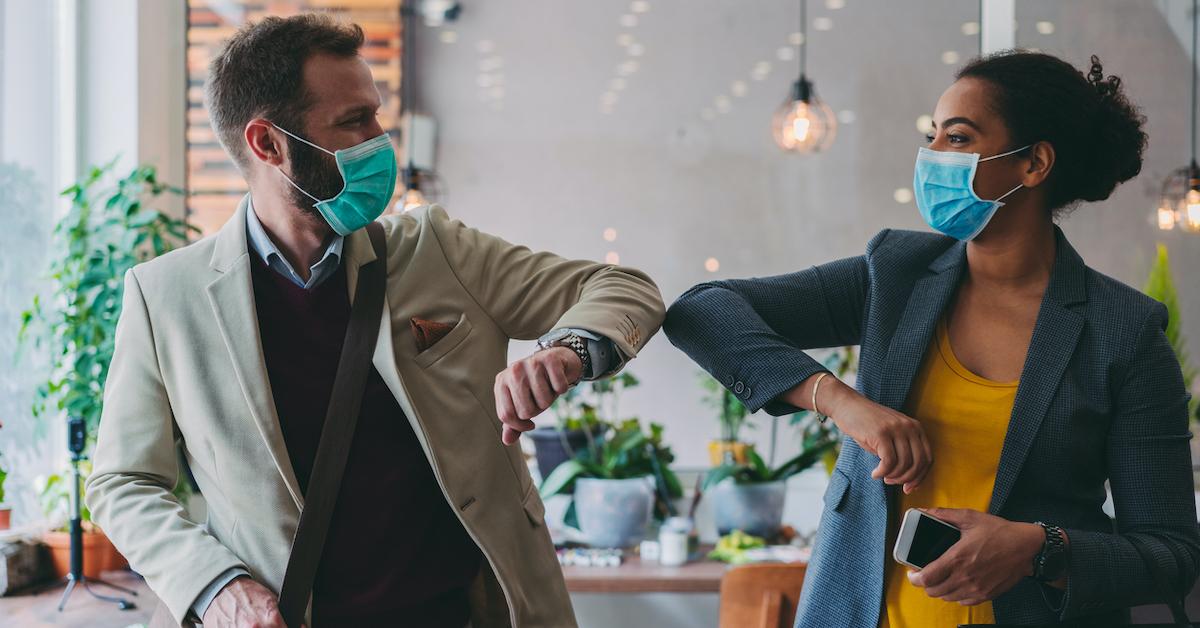 Are handshakes a thing of the past now that we live in a COVID-19 world? As some of the country begins to reopen and employees are forced back into their workplaces, many are wondering whether handshakes are done for or whether we'll ever engage in the gesture ever again.
Article continues below advertisement
Why do we shake hands?
Depiction of handshakes in art and literature date back to ancient Egypt and Mesopotamia. According to the BBC, experts say the exact origin story of the handshake is "murky," but it likely involved displaying an empty right hand to demonstrate to the other person that they weren't carrying a weapon and could consequently be trusted.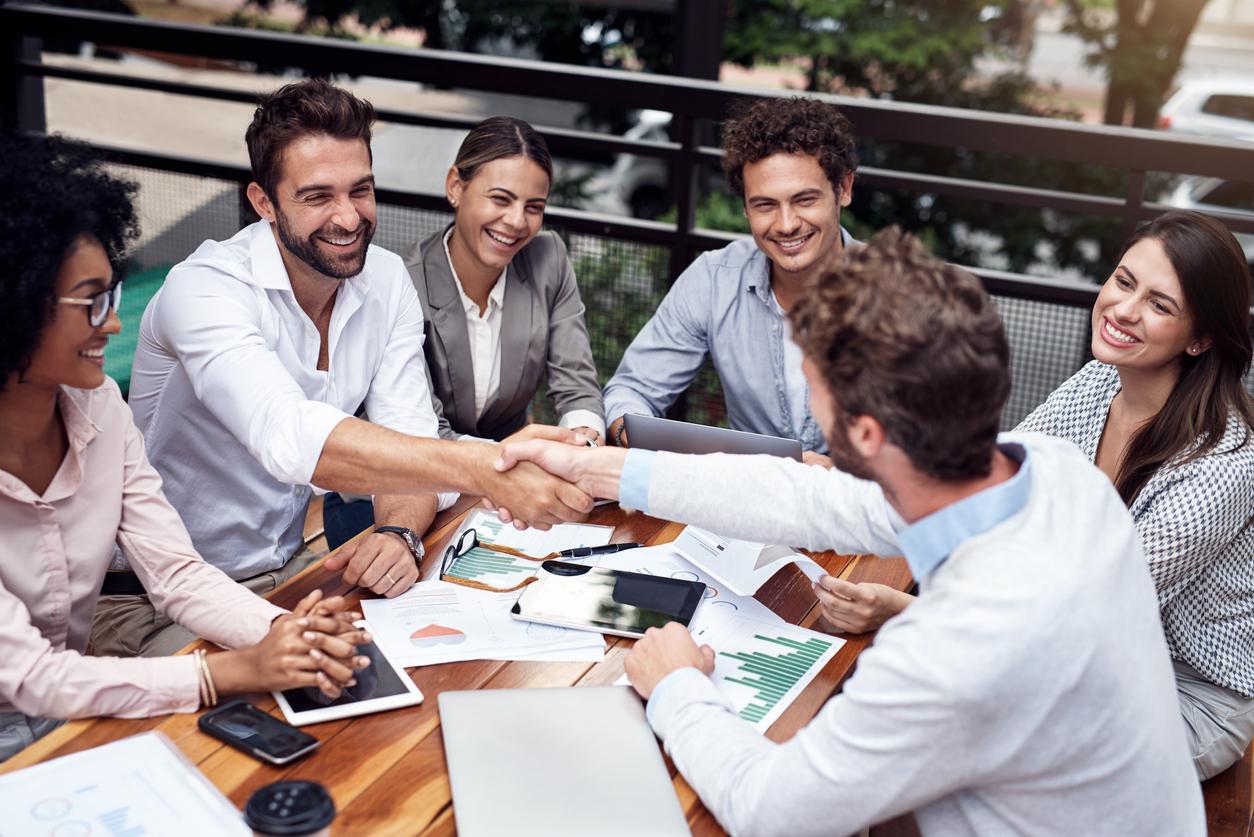 Article continues below advertisement
The gesture of the handshake has been studied extensively by historians and scholars who say it "conveys intimate emotion and connectedness." Other examples of the gesture being featured in ancient art point to the handshake being used in connection to marriage, between rulers, or in "other situations that depict working together or cementing relationships."
So, it seems to make sense that, in our day and age, shaking hands has become a global symbol for greetings and professional meetings. Juliana Schroeder, a professor of psychology and organizational behavior at the University of California, Berkeley, says her research has shown that people are more willing to work with people who hold out their hand at the start of a negotiation.
Article continues below advertisement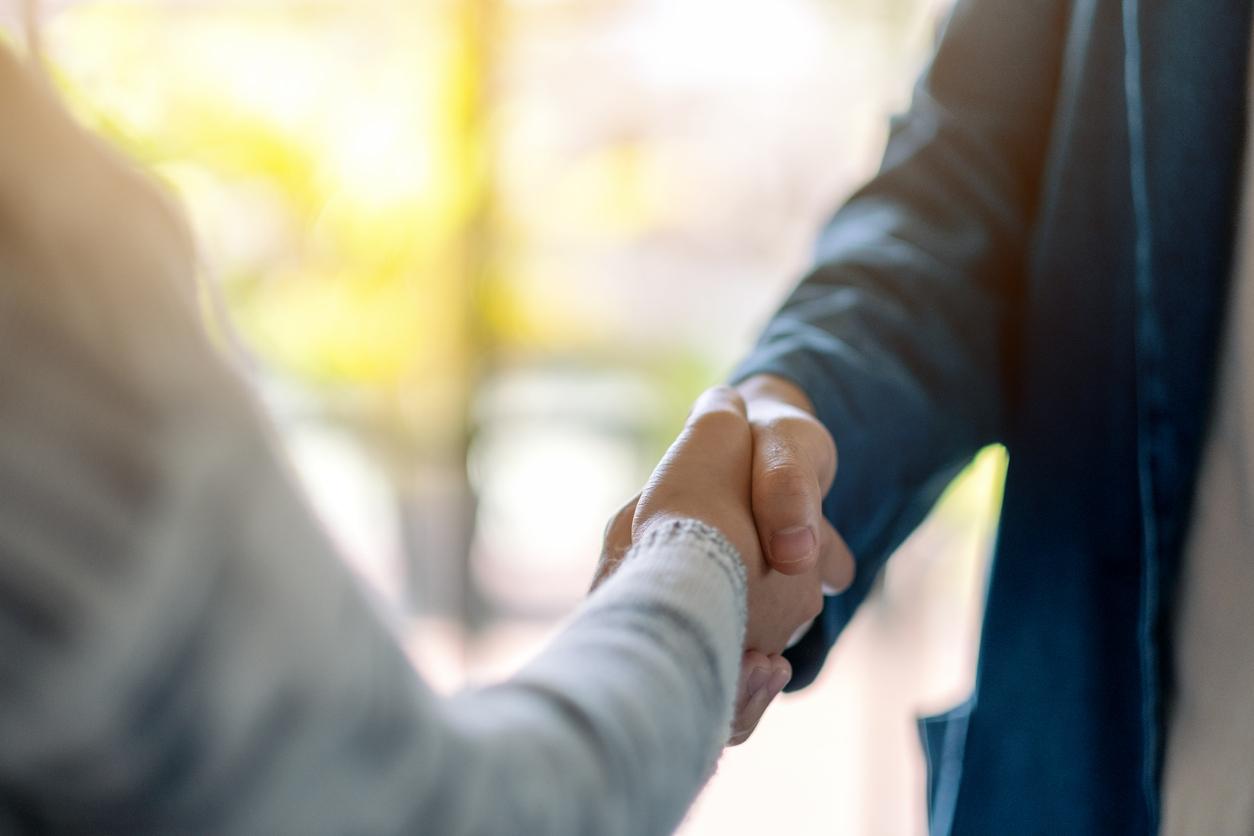 "That's a very important signal in business contexts, where people are often meeting with strangers in highly consequential settings," she said, adding that the symbol of trust is frequently photographed in global summits as a sign of mutual understanding and cooperation.
Article continues below advertisement
Are handshakes done now?
Ever since the respected head of the United States' National Institute of Allergy and Infectious Diseases, Dr. Anthony Fauci, suggested that the COVID-19 pandemic might put an end to handshakes, Americans have been wondering what that will look like.
"I don't think we should ever shake hands ever again, to be honest with you," the doctor has said, to the delight of germaphobes everywhere. Gregory Poland, infectious disease expert at the Mayo Clinic, echoed the sentiment — calling handshakes an "outmoded custom and it has no place in a culture that believes in germ theory."
Article continues below advertisement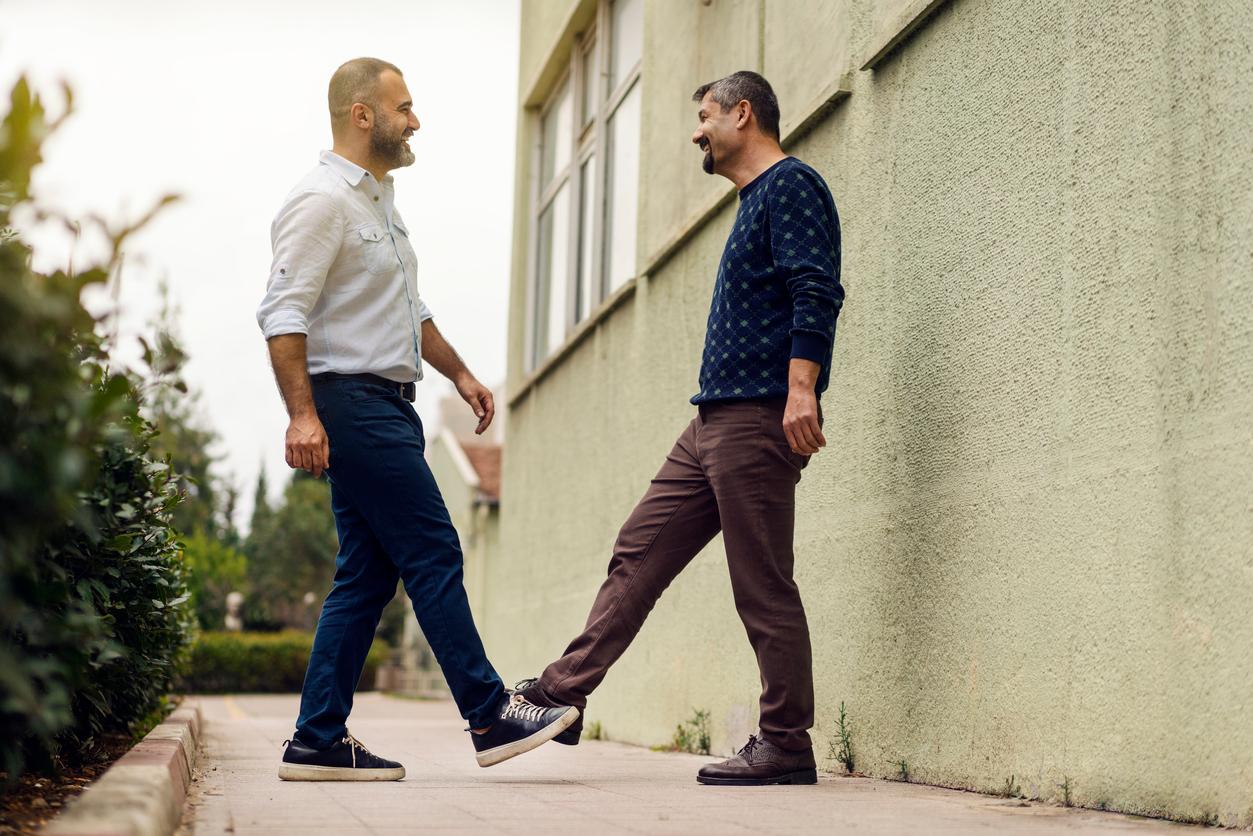 What will replace the handshake?
Gregory suggests "a friendly tilt of the head" as a possible greeting that could become a handshake replacement, adding that the popular elbow bump, and foot shake, pictured above, have increased in popularity.
Article continues below advertisement
Plus, other countries already have their own greeting conventions in place — be it a bow (which seems quite safe, as far as germs are concerned), to kissing on the cheeks (perhaps not so safe) — meaning that we can adapt, as a society, if we need to.
Plus, we don't know about you, but we'd personally be wary to shake hands with a stranger ever again.
The best way to prevent contracting or spreading coronavirus is with thorough hand washing and social distancing. If you feel you may be experiencing symptoms of coronavirus, which include persistent cough (usually dry), fever, shortness of breath, and fatigue, please call your doctor before going to get tested. For comprehensive resources and updates, visit the CDC website. If you are experiencing anxiety about the virus, seek out mental health support from your provider or visit NAMI.org.