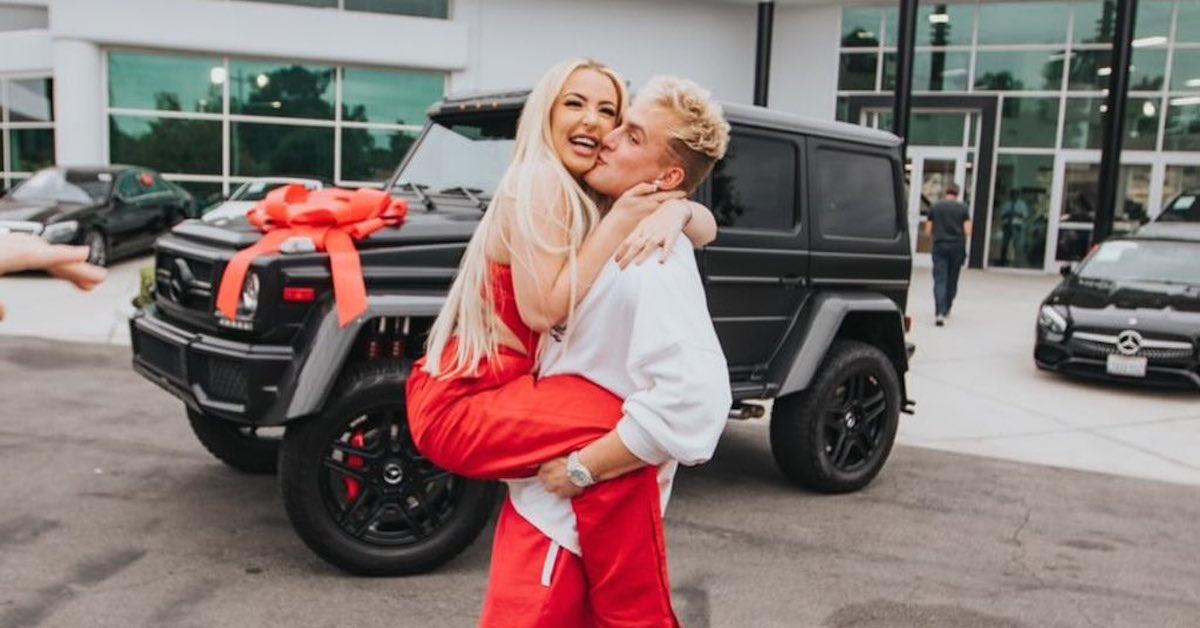 Tana Mongeau Takes Her Wedding Ring Off Just a Month After Her Wedding to Jake Paul
While Jake Paul is preparing for a fight against a yet-unnamed opponent, he also might be dealing with a split from "wife" Tana Mongeau. The couple married on July 28 and just celebrated their one-month wedding anniversary, but they have yet to see each other since their nuptials. Jake has since been spotted out and about with his ex-girlfriend, and Tana hasn't been wearing her wedding or engagement ring.
Article continues below advertisement
Are Jake and Tana still together? All the details on his upcoming fight, if Tana will support him, and if the two are making their clout relationship work through the distance.
Are Jake and Tana still together? They haven't seen each other since the wedding.
Though being newlyweds can be extremely stressful for any couple, the chances of a marriage succeeding are usually greater if the couple actually spends time together. Since their wedding, Jake and Tana haven't been spotted out together, and Tana was even absent from their honeymoon to deal with "family issues."
Article continues below advertisement
Some wondered if this was a way for the two to justify their distance, and this theory was supported when Jake was spotted with ex Erika Costell. Tana called out the shady behavior of Jake on social media, but hasn't commented on if the couple has split.
Jake posted a video about him training for an upcoming boxing match and going to the birthday party of the guy who paid for his wedding. The video opened with him discussing the last time he was in Las Vegas.
Article continues below advertisement
"Last time I was in Vegas, I got married. I don't know if I'm ready for all of this," Jake said, while a picture of him and Tana at their wedding flashed on the screen. This comment might allude to them splitting, as Jake looked somber when he discussed the ceremony.
Jake Paul denied the lunch date with his ex. 
In a video he posted on August 22, he addressed whether or not the lunch date with Erika caused his relationship with Tana to end. "There's a situation, obviously, that has unfolded. A lot of people are speculating. A lot of people are making stuff up. A lot of people are talking. There are so many press articles talking about how 'Jake Paul meets up with ex-girlfriend Erika Costell and is cheating on his wife, Tana.' I think this is hilarious."
Article continues below advertisement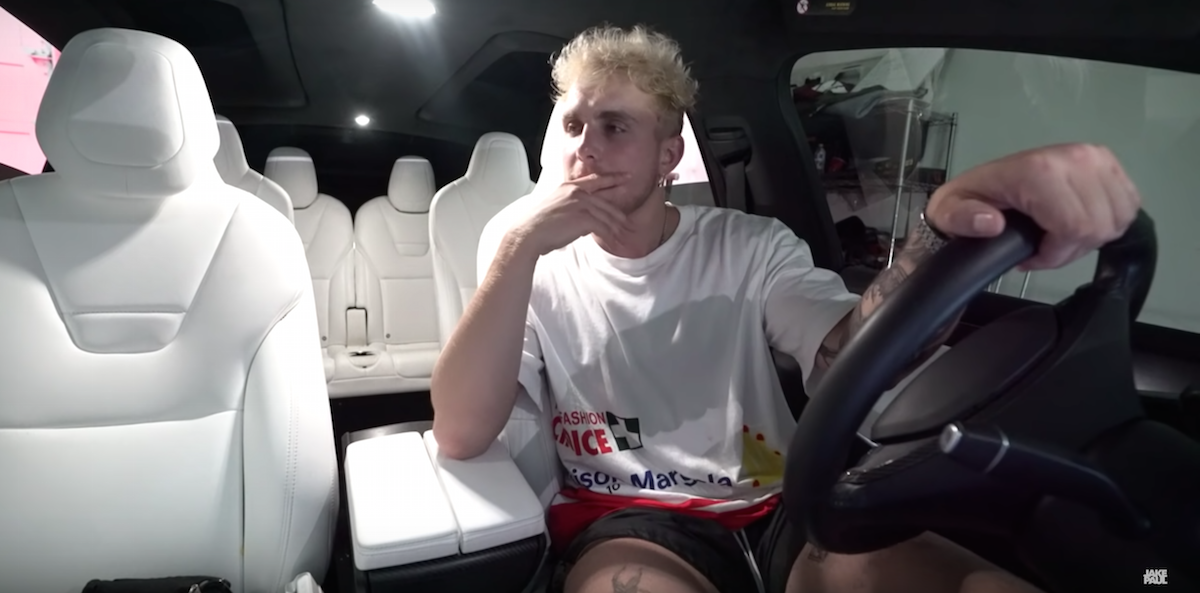 Jake actually went on to show a picture of the alleged lunch date, and he claimed that the guy in the picture was a lookalike, and it wasn't actually him. "That isn't me," Jake said, and he cut to a clip of an interview his brother, Logan Paul, did. Logan said that the guy in the photo was too big to be Jake, and that Jake would "never tuck his shirt in like that."
Article continues below advertisement
He admitted that the couple did look like him and Erika, but he insisted that it wasn't the case. He did run through a confusing hypothetical situation in which he and Erika did actually get lunch, so it's still unclear whether he was confirming or denying the lunch date. He then claimed that Tana and her ex-girlfriend, Bella Thorne, went out to eat after Jake and Tana got married, but nobody cared because people are "rooting" for his relationship to fail.
Tana has been spotted out in public recently, and she hasn't been wearing her wedding ring. She has posted some cryptic tweets, but it's important to note that her Twitter handle still includes the last name "Paul." In the video Jake posted on Sept. 4, he was wearing his wedding ring.
Article continues below advertisement
Is a Jake Paul fight actually happening?
Article continues below advertisement
In his Sept. 4 video where he returned to Vegas, Jake concluded the content by offering a huge sum of cash to a potential opponent. He enticed viewers by saying that he would give $500,000 to anyone who could beat him in a fight. He also showcased his boxing skills in the video, and said that he's been training.
We'll have to wait and see who Jake selects to fight. We'll also have to wait and see if Tana will be there, cheering him on.