McDonald's Is Deciding "If and When" to Bring Back Snack Wraps
Are Snack Wraps back at McDonald's? Social media users suspect the popular menu item, which was phased out in 2016, may get a big comeback.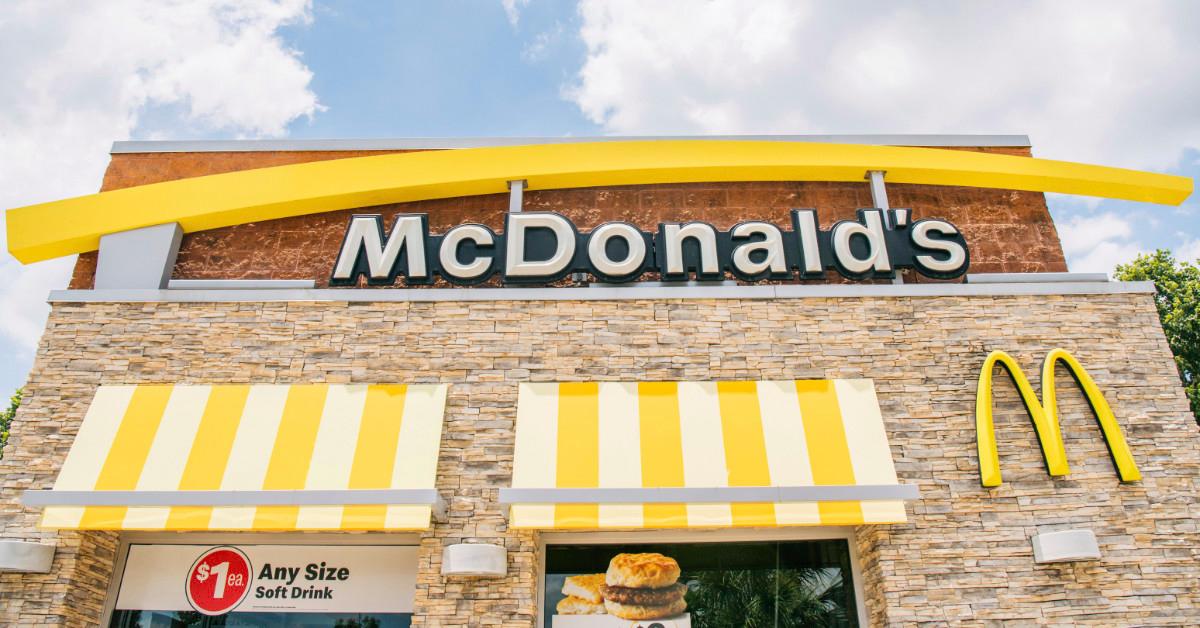 For the record, McDonald's knows you want Snack Wraps back on the menu.
In March, the chain commented on the fan fervor, tweeting a meme image of the Ever Given, the container ship stuck in the Suez Canal at the time.
In the pic, a backhoe, which represented "an innocent tweet about McNuggets," makes a futile push against the ship, which represented "3.7 million people demanding that I bring back Snack Wraps."
Article continues below advertisement
In a follow-up tweet, McDonald's stated, "We understand that it's missed. We're still working on if and when to get them back. Stick around."
And earlier this month, a McDonald's employee on TikTok claimed the wraps are "coming back soon"…
The Snack Wraps were on the McDonald's menu in the United States from 2006 to 2016.
According to The Takeout, McDonald's brought the Snack Wrap to the United States in 2006 before introducing the larger Chicken Grande Wrap and Fresh Garden Wrap in 2010 and the Premium McWrap in 2013.
But U.S. locations of McDonald's said goodbye to the Snack Wrap in 2016, according to BurgerBusiness.com Editor Scott Hume.
Article continues below advertisement
As Bloomberg reported at the time, McDonald's wraps were targeted at a demographic of younger, health-focused customers. But "a lot of people who eat at restaurants aren't interested in health and wellness," Edward Jones analyst Jack Russo told the outlet. "You've got to give the people what they want."
Article continues below advertisement
The wraps were too time-consuming, according to reports.
The McWrap line might have been too complicated for the fast-food chain: The wraps took more than twice as long as burgers to assemble, according to reports cited by Investopedia.
The year prior, then-CEO Steve Easterbrook said the company was trying to "make the entire McDonald's experience just a little easier for our customers and a little easier for our crew" during a call with analysts, per Insider.
"And it's not simply the menu simplification," Easterbrook added. "It's what else can we take off the workload of our teams in the restaurants to enable them to focus on what really matters, which is taking care of customers."
Article continues below advertisement
TikTok and Reddit users suspect Snack Wraps are about to make a big comeback.
Earlier this month, a TikTok user commented on a video about McDonald's Snack Wraps, offering a promising update. "As a McDonald's worker, they are supposed to be coming back soon," the TikTok user wrote. "We are waiting to hear back from corporate."
And last week, a Reddit user asked, "If McDonald's brings back the Snack Wraps, which one are you getting first? … I recently heard they're coming back at 'select locations.'"
The rumors come as more than 8,000 people have signed a Change.org petition asking for McDonald's to bring back the popular menu item.
"McDonald's, if you're reading this, help my husband keep his sanity by not hearing me say 'I just want a freaking Snack Wrap' almost daily and the country happy by giving us what we really want," petition organizer Victoria Thomas wrote. "You know what to do."