5 Back-to-School Tips for Parents, Teachers, and Students – Courtesy of TikTok
Check out these five back-to-school TikTok tips that teachers, parents, and students can use during the upcoming 2021 school year.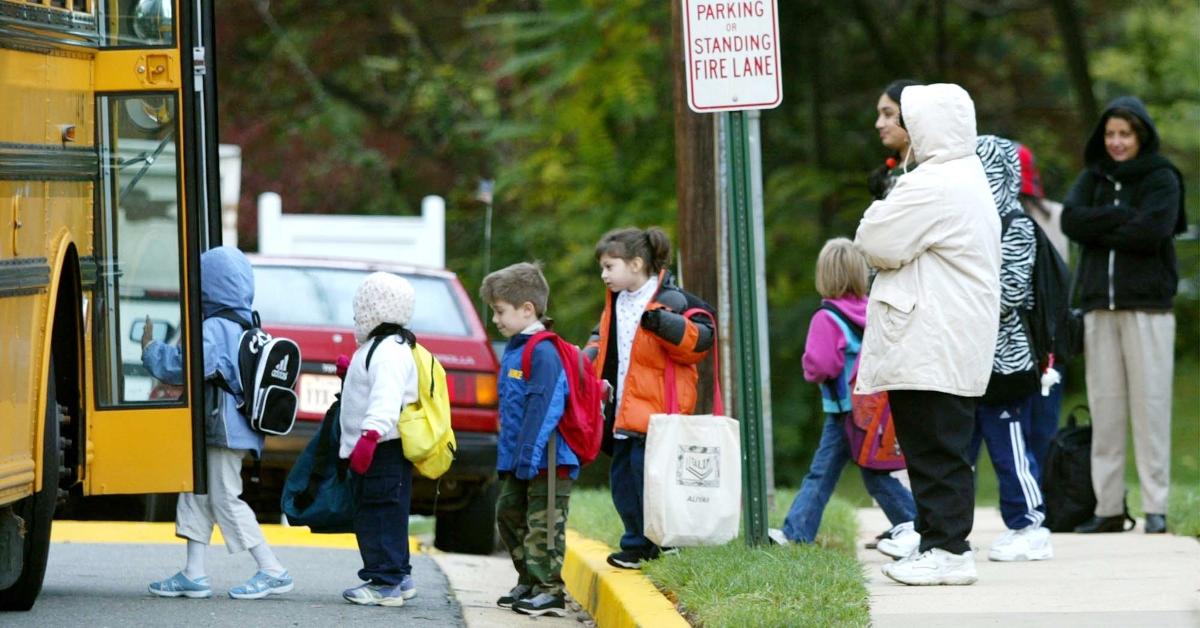 Summer is officially winding down, which means that back-to-school season is upon us.
While kids are soaking up their last few days of not having to worry about homework or bedtimes, teachers are actively prepping their upcoming lesson plans and decorating their classrooms. And parents, well, they're most likely trying to track down every item on the teacher's "what you need" list. Seriously, do kids really need five folders in five different colors?
Article continues below advertisement
So, while back-to-school can be a bit of a stressful time, especially with the ongoing COVID-19 pandemic surging across America, Distractify has rounded up a few TikTok hacks that both parents and students can use. Is your child continuing with online learning? Does your kid have trouble studying? Keep reading for some helpful back-to-school hacks you can use.
1. How to study
Getting ready for back-to-school also means gearing up for nights of doing homework and studying for upcoming tests and quizzes. To help ace your next test, try this studying hack.
This TikTok user recommends using the Pomodoro technique, which is 25 minutes of studying followed by a five-minute break.
"You repeat this four times and then you get a 30-minute break," he says. This may help you avoid feeling burned out while prepping for a big exam.
Article continues below advertisement
2. Easy practice tips
While some teachers love to overload students with summer homework assignments, others don't assign any work. Therefore, it's not uncommon for kids to forget what they learned three months prior. If you have a young child heading back into an elementary school grade, it may be a good idea to have them practice their letters or numbers.
This TikToker printed out a worksheet of the alphabet and put the paper in a cellophane insert sheet. Grab some dry erase markers and let your child practice before they head back to class.
Article continues below advertisement
3. Teacher tip
As a teacher, getting your students' attention is no easy feat, especially in today's technological age with smartphones and laptops.
So, instead of having to raise your voice, this teacher recommends purchasing a doorbell from Amazon.
"It's a great attention-getter," she says.
Article continues below advertisement
4. Personalize your school supplies
Let's face it, with the ongoing coronavirus pandemic, kids are not able to share things such as crayons, pencils, and books at school. So, this mom shared her hack for helping her daughter not lose track of her items.
In the TikTok video, the mom explained that she peeled off the paper around each crayon. Next, she downloaded a template off of Etsy that had her daughter's name, and placed it on blank paper she could print out. Finally, she wrapped the personalized paper around her crayons.
Article continues below advertisement
5. Get a digital copy of your notes
After writing down notes from your teacher in your notebook, take a picture of the document in your "Notes" app. Simply open the app and go to your camera, then click scan documents. Take the picture and there you have it. Now you have a digital copy of your notes in case anything happens to your hard copy.