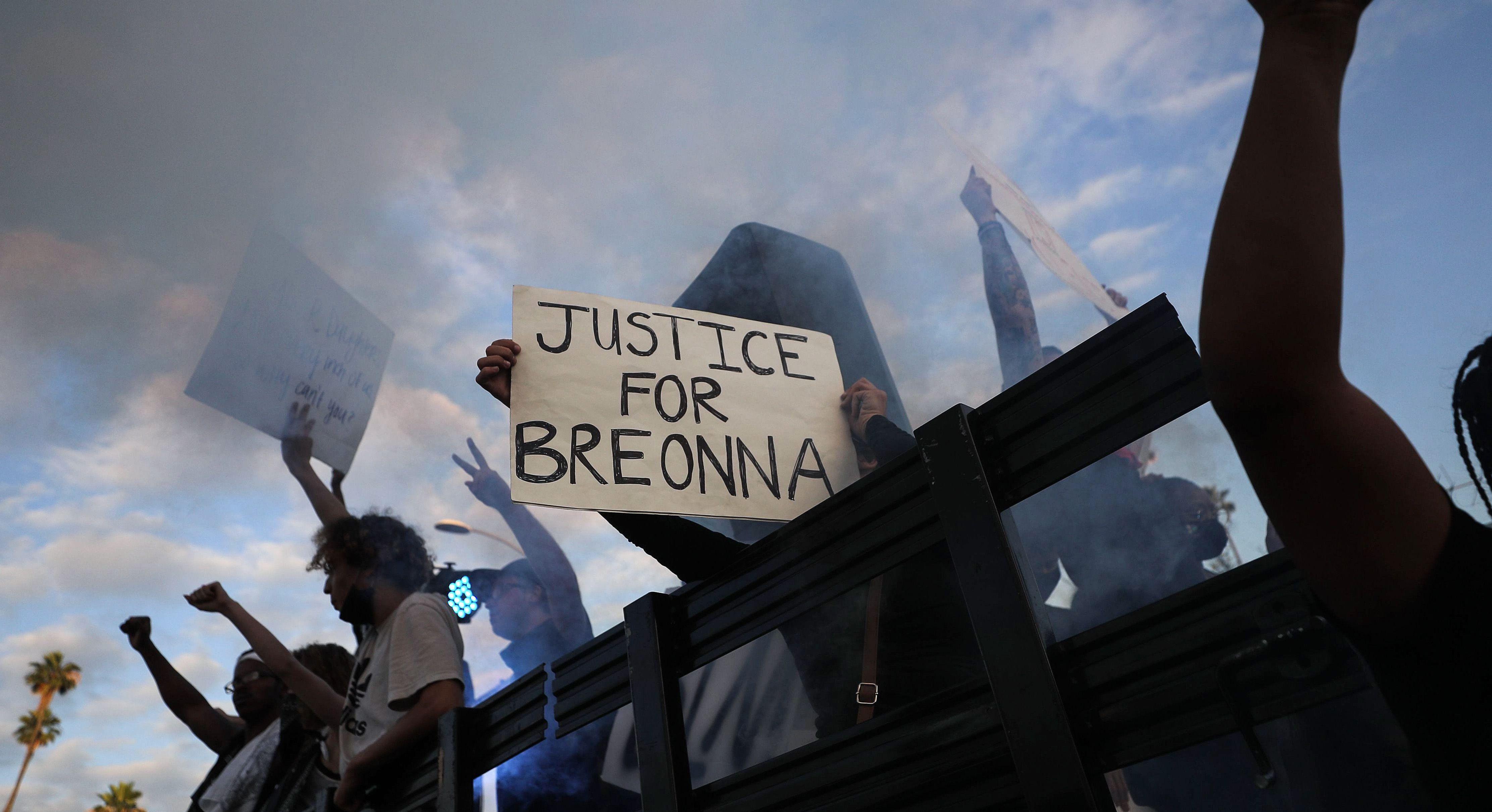 The City of Louisville Has Reached a Settlement With Breonna Taylor's Family
On March 13, 2020, Breonna Taylor was fatally shot by Louisville Metro Police Department officers Jonathan Mattingly, Brett Hankison, and Myles Cosgrove. The three LMPD officers entered her apartment in Louisville, Ky. executing a no-knock search warrant, and gunfire was exchanged between Breonna's boyfriend, Kenneth Walker, and the officers. Kenneth said he believed the officers were intruders. The LMPD officers fired over 20 shots. Breonna Taylor was shot eight times.
Article continues below advertisement
Since the killing of Breonna Taylor, Black Lives Matter supporters and many others around the world have spoken out against police brutality and demanded justice for Breonna's death. Breonna was killed by police in early 2020 and now, her family, who filed a lawsuit against the city of Louisville, is finally receiving some sort of settlement amount.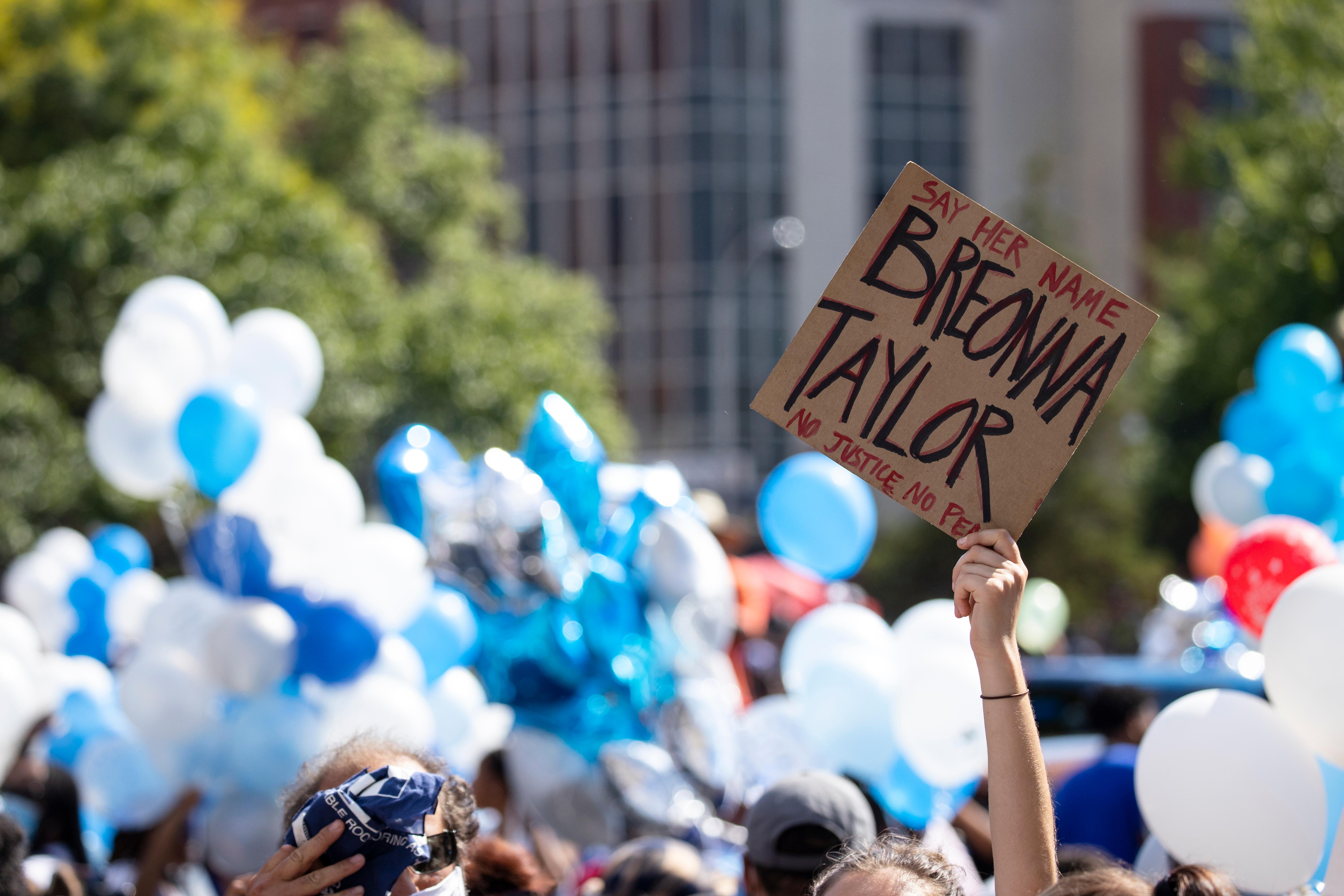 Article continues below advertisement
Breonna Taylor's family will receive a $12 million settlement from the city.
A source spoke with CNN and claimed that the agreement between Breonna's family and the city of Louisville was a multimillion-dollar settlement. The Taylor family attorney, Sam Aguilar, also confirmed to CNN that there is a settlement in the case.
After much delay and waiting on the Taylor family's part, the city of Louisville finally began talks with the family in order to come to some sort of agreement, according to their lawyer. "The city's response, in this case, has been delayed and it's been frustrating, but the fact that they've been willing to sit down and talk significant reform was a step in the right direction and hopefully a turning point," Sam Aguilar said.
Article continues below advertisement
Louisville Mayor Greg Fischer spoke to News Radio 840 WHAS and declined to comment on the amount of the settlement, saying, "I don't have anything to announce on that at this time."
Article continues below advertisement
However, after the mayor's time on the radio, during a press conference, it was confirmed that the Taylor family will receive a $12 million dollar settlement. According to the New York Times, institute reforms aimed at preventing future deaths by police officers will also be instated as part of the settlement, according to three people familiar with the details.
Many believe this to be the first step toward justice for Breonna.
While a settlement with the city of Louisville is a step in the right direction toward justice for Breonna Taylor, there is still a long way to go, according to many who have been vocal about her killing.
Article continues below advertisement
CNN reported, "Until Freedom, a social justice organization that has protested in Louisville, released a statement...reacting to the reported city settlement. 'No amount of money will bring back Breonna Taylor,' the group said. 'We see this settlement as the bare minimum you can do for a grieving mother. The city isn't doing her any favors. True justice is not served with cash settlements. We need those involved in her murder to be arrested and charged. We need accountability. We need justice.'"
Article continues below advertisement
Twitter has reacted to the news of a settlement for Breonna Taylor's family.
Many have taken to Twitter to voice their satisfaction with the news that a settlement has been reached between the city of Louisville and Breonna Taylor's family. However, there are also opinions that this is the least anyone could do for a grieving family.
Article continues below advertisement
Former NBA player Rex Chapman tweeted, "If the city of Louisville has [agreed] to pay the family of Breonna Taylor for ambushing her in her sleep - then it shouldn't be hard to find and arrest the guys who murdered her."
If you are looking for ways to donate your time or money to Black Lives Matter and other antiracist organizations, we have created a list of resources to get you started.