Kee Kee's Mom Says Kareem Needs Anger Management on 'Bride and Prejudice' (EXCLUSIVE)
On 'Bride and Prejudice,' Kareem and Kee Kee's mom, Marvaline, have a serious discussion. Marvaline tells Kareem he needs help for his anger.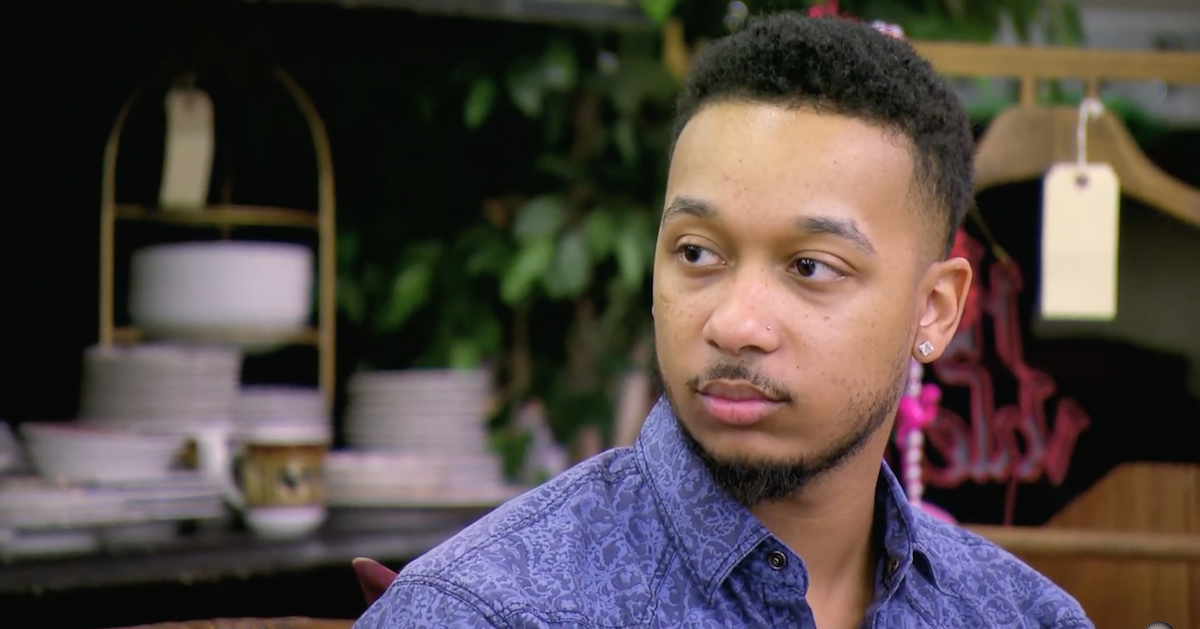 Getting the family of your significant other to approve can be one of the biggest hurdles in a relationship. For the couples featured on Lifetime's Bride and Prejudice: Forbidden Love, they deal with the woes of winning over their partner's family while also being on camera. From racism to ageism to religious differences, the pairs featured on the show all have an uphill battle to face before they decide if they want to get engaged.
Article continues below advertisement
One of the couples on Season 2 is Kee Kee and Kareem. The couple of three years is facing criticism from Kee Kee's family because she is 27, while Kareem is 23. Their biggest challenge is Kee Kee's mom, Marvaline, who is more than outspoken about thinking that Kareem is a child.
In a clip obtained exclusively by Distractify ahead of the March 25 episode of Bride and Prejudice, Kareem and Kee Kee's mom lay it all out — and Marvaline even says that her daughter's beau needs anger management.
Article continues below advertisement
Kareem is accused of being a "child" on 'Bride and Prejudice.'
Though there's only a four-year age difference between Kee Kee and Kareem, Marvaline is concerned because Kee Kee had to grow up fairly quickly. She's a mom to a 6-year-old named Jeffrey, so Marvaline is concerned Kareem might not be ready to take on an official father role yet.
On the March 25 episode, the two will head to an antique store to discuss Kareem's intentions. But, things quickly take a dark turn.
In her confessional, Marvaline admits that she's happy that Kareem is trying to win her approval.
"I'm glad that Kareem is putting forth effort," she says. "But now, I would like for Kareem to sit down and talk one-on-one with me, her parent, because I have questions."
At the antique store, the two sit down for a serious talk.
Article continues below advertisement
"So, I know you have some concerns and you have some questions for me," Kareem begins.
"You love my baby?" Marvaline asks, cutting Kareem off.
"I love her to death. I love her to pieces," Kareem says. Marvaline explains that she knows Kee Kee is in love too.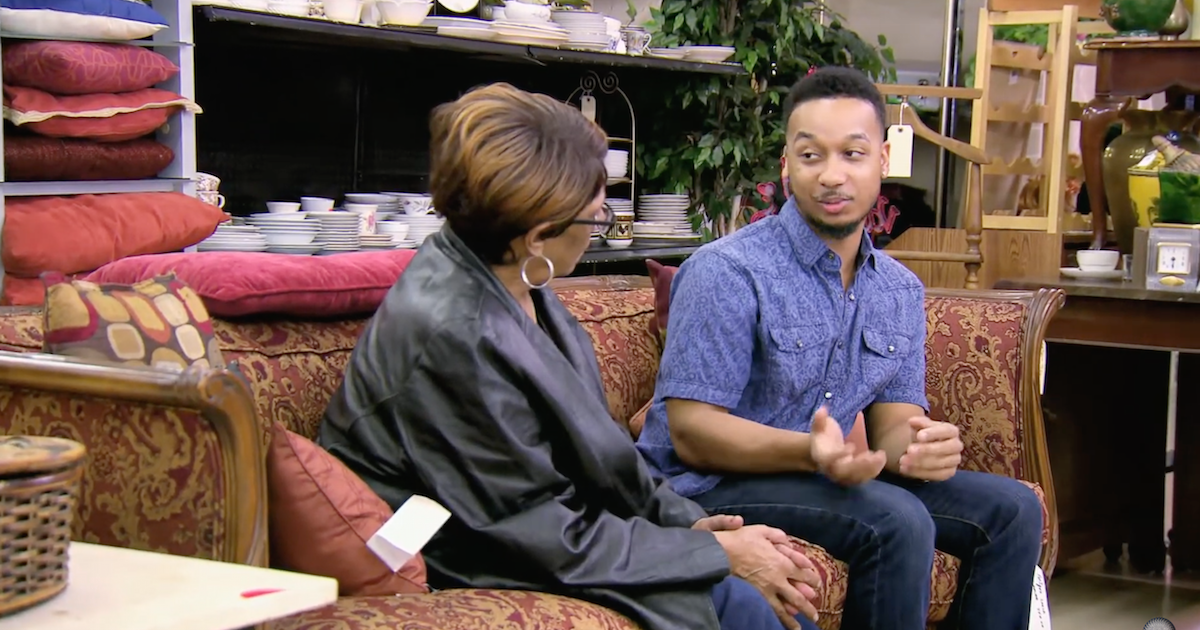 Article continues below advertisement
The focus then shifts to Kee Kee's son. "I know Jeffrey loves you too," Marvaline says.
"And I love him," Kareem replies.
Marvaline then drops a bomb about Kareem's ability to be a provider. "Are you making her foot the bills all by herself?" she asks. She then wonders if Kareem can help take care of Kee Kee.
Kareem assures he will, and that he's been taking care of Kee Kee for the entirety of their three-year relationship.
"Because you are a child," Marvaline says to explain why she's so critical. It's clear the conversation has now reached the point of no return.
If you thought that this conversation couldn't possibly get more awkward, then you have no idea what you're in for.
Article continues below advertisement
Marvaline asks Kareem if he's ever "put his hands" on Kee Kee or Jeffrey.
Later on in their discussion, Marvaline asks Kareem point blank if he's ever been abusive toward her daughter. She claims that she's heard him being verbally aggressive to her daughter.
"Have you ever put your hands on either one of them physically?" Marvaline asks.
"No, it actually takes a lot to get me mad," Kareem says.
Marvaline then warns him that things better stay that way, but she's not convinced that Kareem is the gentle guy he says he is.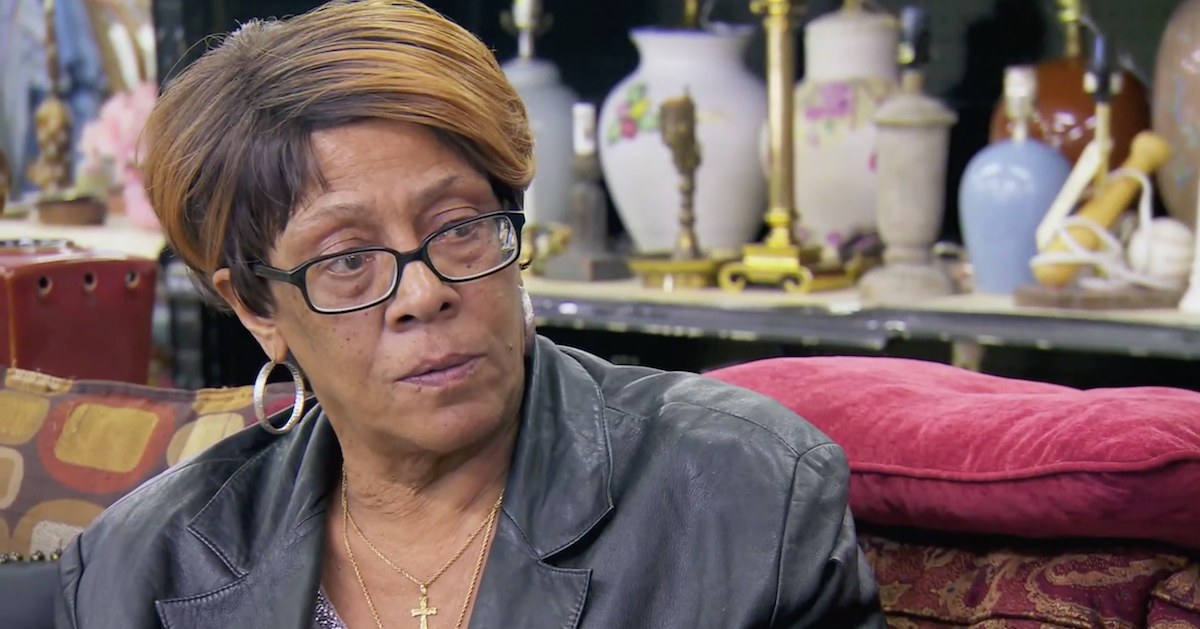 Article continues below advertisement
"I feel like this is going very badly," Kareem admits in his confessional. "I don't know what it's going to take for her to see the real me."
"I gotta learn how to trust you," Marvaline says, to which Kareem assures her that she can trust him. In her interview confessional, Marvaline discusses the root of her concerns. She explains that when Kee Kee calls her, she can hear arguing in the background and Kareem "throwing tantrums."
"I could slap him sometimes," she admits in the shocking moment. "I think he needs to get anger management."
"If you make me mad then we're going to fall out. Because I'm going to let you have it," Marvaline warns at the end of the clip.
The fallout from this dramatic conversation, and Kee Kee's reaction remain to be seen. We can only imagine that things between Kareem and Marvaline will only be more strained from here.
Bride and Prejudice: Forbidden Love airs on Lifetime on Wednesdays at 10 p.m., right after new episodes of Married at First Sight. It's produced by Kinetic Content.