Business Destroys Customer's 1 Star Review Because They Were Told to Wear a Mask
A local business gave the real reason behind a customer's 1-star review and it had everything to do with the fact that they were asked to wear a mask.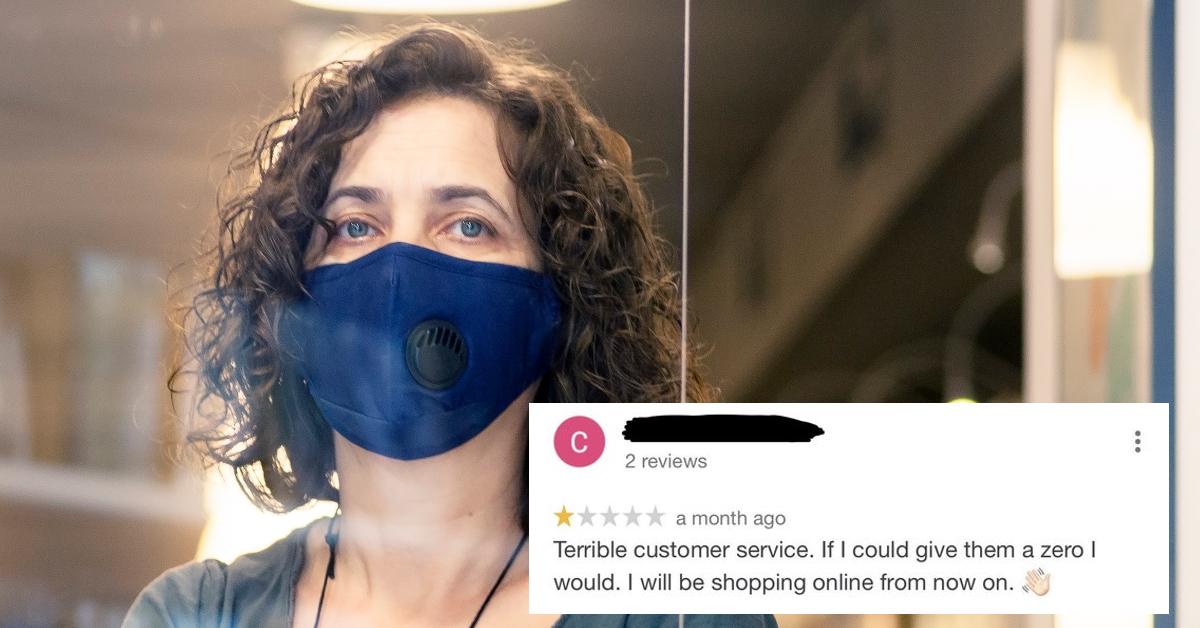 It's a sad fact of life but, generally speaking, negative voices are the ones that are heard the most. For whatever reason, we're just more drawn to pessimism or people downing things or acting like things generally don't matter. While yeah, those "negative nancies" are technically correct, we're all going to die one day and existence is finite and more often than not rife with disappointment, but that doesn't mean you have to go and be a hater just for the sake of hating.
Article continues below advertisement
And there are fewer people who hate harder than annoying customers who don't get exactly what they want, when they want it, in a retail establishment. Even worse are people who skew versions of contentious events online in an effort to go and get an employee or business in trouble. Which is exactly what happened at a local outdoor shop who was forced to respond to a particular customer's review.
This one irate shopper wrote, "Terrible customer service. If I could give them a zero I would. I will be shopping online from now on." It was also followed by a waving emoji as if to wave "goodbye" to the establishment.
Those are some pretty harsh words that no business will ever want to hear, right?
Article continues below advertisement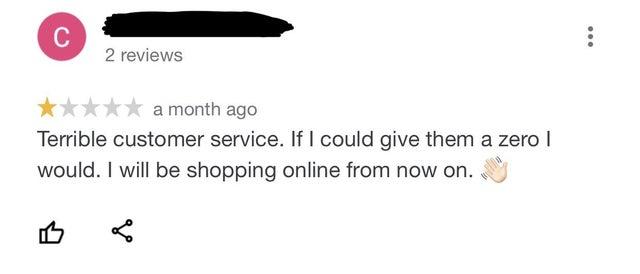 Well as it turns out, the local outdoors shop knew exactly which customer left the review and wanted to provide some further context as to what transpired prior to said customer penning such a damning invective against the business.
And they decided to reply to the 1-star review they received with the truth behind what happened.
Article continues below advertisement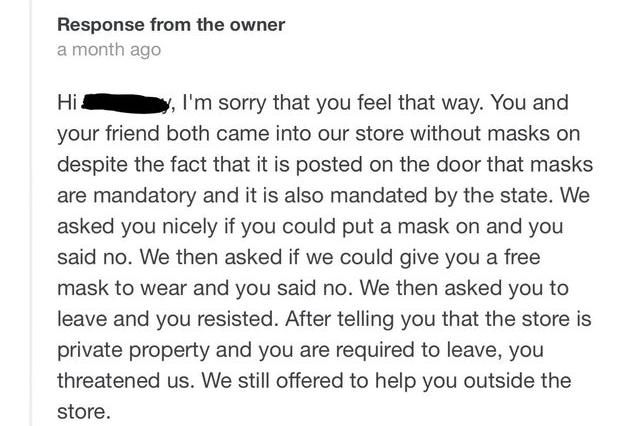 The business let anyone reading the review know that the customers were asked to put masks on and were even offered free masks to wear in the store, as it was not only posted on the front door of the business, but that it's also mandated by state law.
However the customer refused to cooperate; they wanted to be able to shop without having to wear a mask.
Article continues below advertisement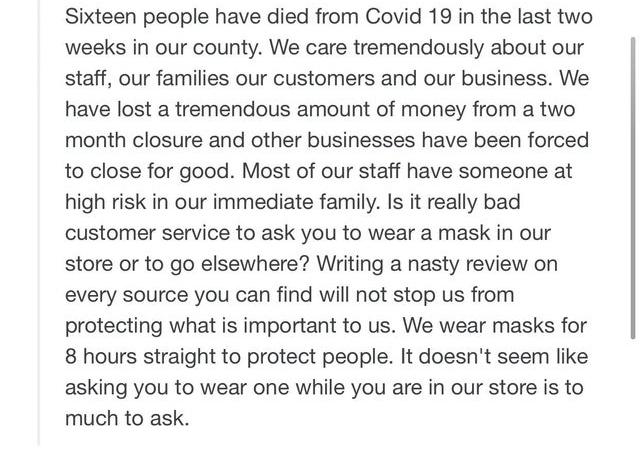 So they were asked by management to exit the premises, and they outright refused to do so and even threatened the business. Once outside of the store, the business still asked if they could help the customer find what they were looking for and bring it out to them, but that apparently still wasn't enough for the angry shopper.
Article continues below advertisement
The business owner's response was posted to Reddit, where several people expressed how they couldn't believe someone could be that ignorant. Others commented that this kind of behavior is becoming way too commonplace during the COVID-19 pandemic.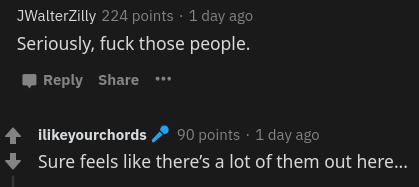 Article continues below advertisement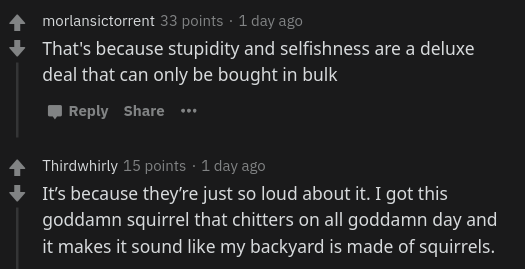 Article continues below advertisement
Others expressed that they would gladly shop at the business based on their classy response alone, while several other business owners also chimed in, stating that they experienced the same thing with select customers. Thankfully, they mentioned that the majority of shoppers are nothing if not compliant, but it just boils down to the most annoying voices getting the most attention.

Article continues below advertisement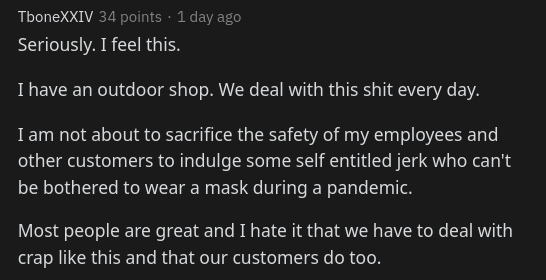 Article continues below advertisement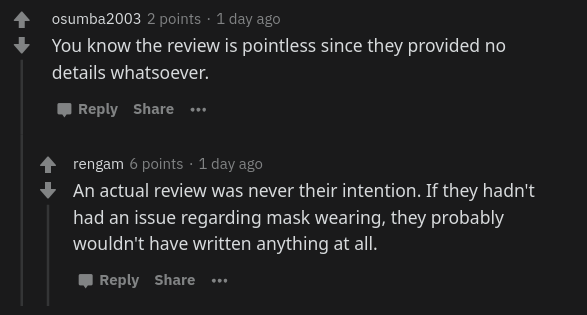 What do you think? Have you encountered anti-mask temper tantrum during the pandemic? Or do you think that these folks are trailblazing pioneers rallying against an oppressive system that's just trying to control our every move?