Claire Confronts Randall for Poor Work Performance on 'Camp Getaway' (EXCLUSIVE)
In an exclusive clip of Bravo's 'Camp Getaway,' Randall is caught slacking on her work and gets confronted by Claire about not pulling her weight.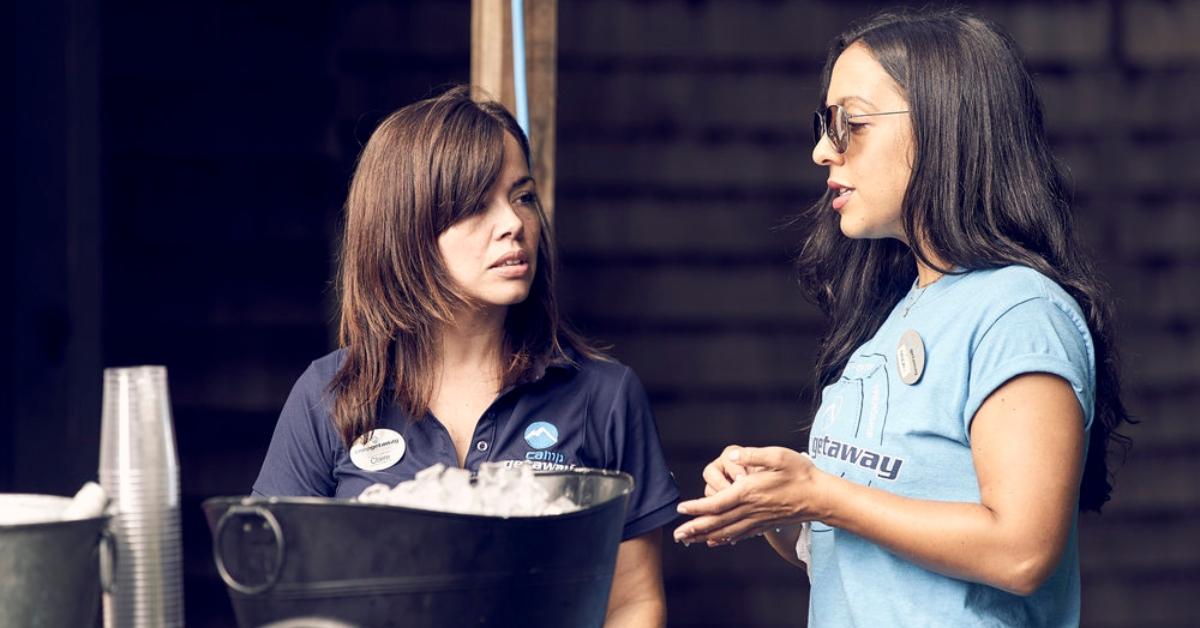 In the Bravo reality series Camp Getaway, counselors are looking to escape the daily workweek grind with a little summer fun. But, it's not always sunshine and rosé.
Article continues below advertisement
While these summer camp counselors get to participate in the fun activities alongside their guests, they're also expected to pull their weight and make sure s--t gets cleaned up, literally!
Tensions run high in this EXCLUSIVE 'Camp Getaway' clip!
In this exclusive sneak peek at Episode 5, Senior Director Claire Sorrels gets upset with Randall Klein when she is caught laying in bed during her shift. While the rest of the team prepares for the "Rosé All Day" party, which includes cleaning up owner David Schreiber's dog's poo, the senior coordinator is nowhere to be found.
Article continues below advertisement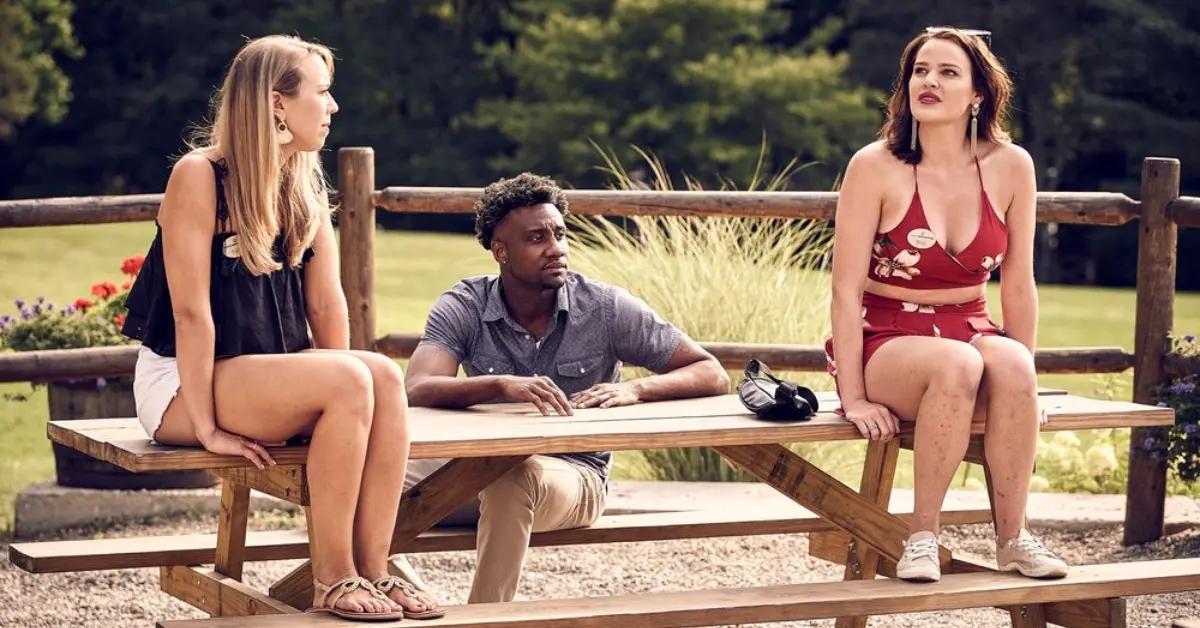 "Randall should have been here by now to set up. If she's not fit to hang out and help with activities, than why should she come to the special event?" Claire questioned.
She explained to cameras that she and camp owner David Schreiber "cut Randall a lot of slack when she had her boot on," but now expect her to work hard. "I try to be really fair with the staff, so the least they could do is show up when I need them," Claire angrily told cameras.
Article continues below advertisement
Well, if Randall keeps slacking on her daily counselor duties, David and Claire may have to have a one-on-one meeting with the staffer to decide if she's still a good fit for the sleepaway adult camp.
Could she be sent home early?
Article continues below advertisement
'Camp Getaway' counselors dish on drama and hookups this season!
Seriously, the guests are not the only ones having fun this summer! But, these summer camp counselors are walking of a fine line of having their personal and professional lives merge.
Distractify spoke exclusively with two of Bravo's newest reality stars, Neely Fortune and Sophia D'Angelo about the drama that will unfold throughout the season.
"Brace yourselves for a fun ride," Neely told Distractify (via phone) about the upcoming romances and fights viewers will get to see on the new series. "There was absolutely a lot of drama, but also a lot of fun. There was definitely some romance thrown in there. I just think it's gonna be a fun ride for everybody that watches. We certainly had so much fun filming it."
Article continues below advertisement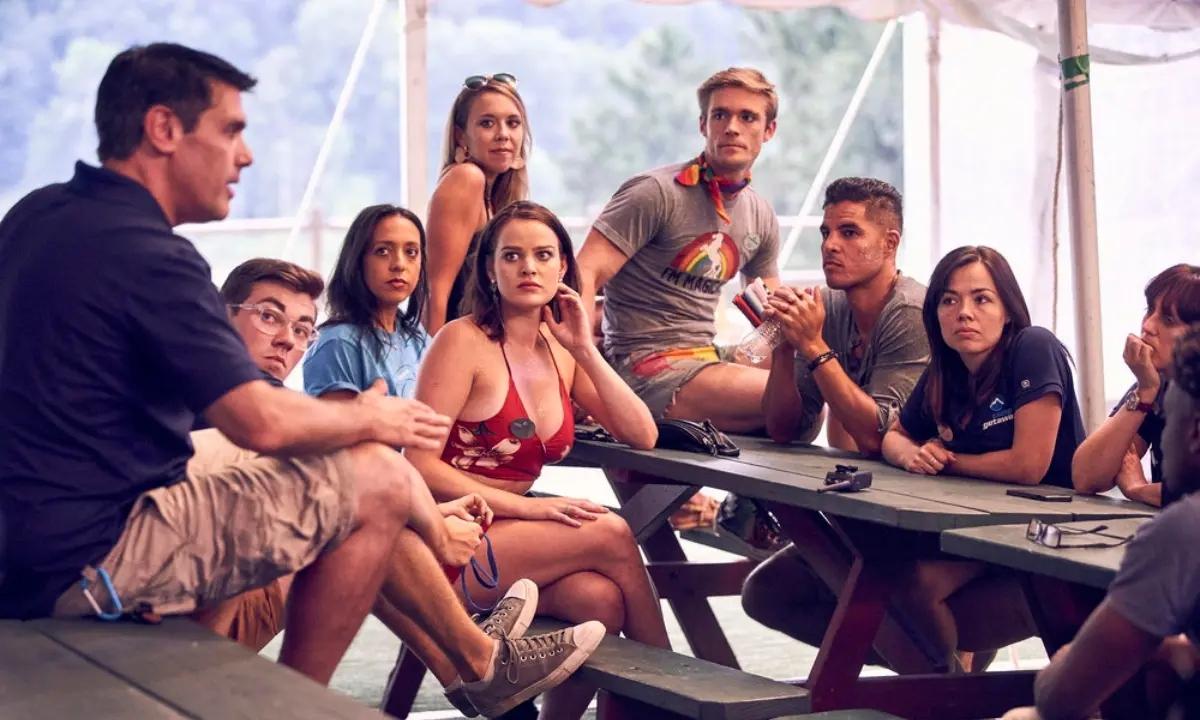 Sophia also teased a few hookups between counselors that will transpire this season, saying there are "definitely a lot of camp romances."
She even revealed that she was involved in a summer romance, but it doesn't seem like it lasted beyond Camp Getaway.
"I think watching that back [her romance] could definitely bring up some old feelings. We'll see," she spilled. Adding, "You obviously get to see some emotions running high, and [I'm] not afraid to admit that sometimes I just needed to cry."
Camp Getaway airs Mondays at 10 p.m. ET/PT on Bravo.