Comedy Icon Carl Reiner Wanted to Make It to 2020 to Vote out Trump
Carl Reiner, comedy and entertainment legend, has passed away at 98. He used Twitter to share jokes and barbs about Trump daily. Details inside.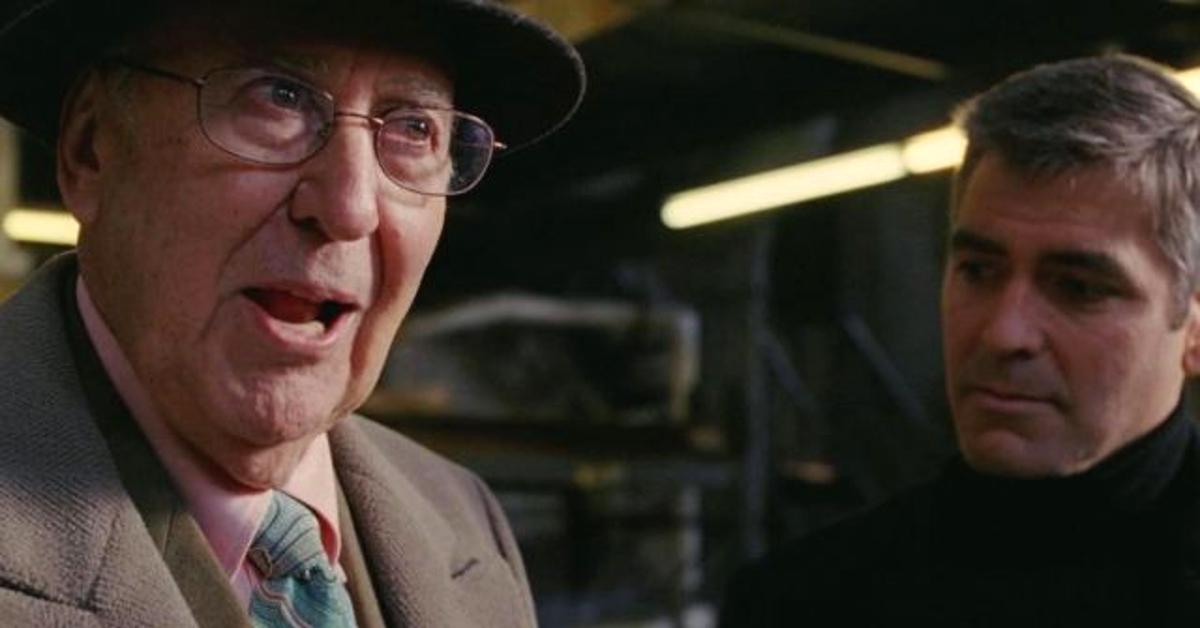 Funny never really goes out of style, which is probably why Carl Reiner, despite being up there in age when he signed on to Twitter in 2012, managed to gain so much traction on the social media platform. Fans across multiple generations are now lamenting the loss of the comedian, who passed away at 98 years of age due to natural causes in his Beverly Hills home.
His love for writing jokes, especially those aimed at President Donald Trump, persisted up until his final days.
Article continues below advertisement
What was Carl Reiner's beef with Trump?
If the "Reiner" name sounds familiar, that's because there are several members of the Reiner family who have made big names for themselves in Hollywood. Rob Reiner, Carl's son, is also a vocal critic of the president, and the two of them regularly shared harsh remarks regarding his performance as the commander in chief.
A lot of Carl's jokes regarding Trump focused on the manner in which the president speaks, factual inaccuracies in his speeches, and criticisms of his policies.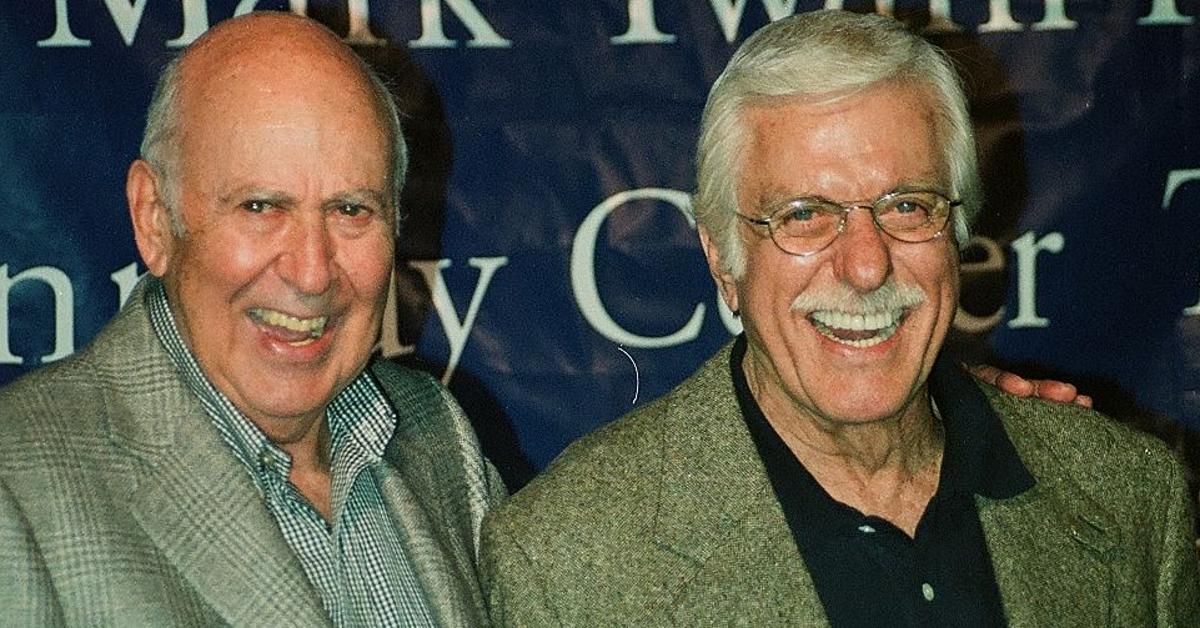 Article continues below advertisement
"On Nov. 6, we can vote for elected officials who will hold this president accountable," Carl said. "And after we've done that, my personal goal will be to stick around until 2020 and vote to make sure we have a decent, moral, law-abiding citizen in Washington who will make us all proud again to live in America."
Carl Reiner worked on many popular animated series, including 'Bob's Burgers.'
A writer, producer, director, and actor, Carl worked with tons of high-profile Hollywood talent. He lent his voice to countless popular animated series like Bob's Burgers, Family Guy, American Dad!, and others.
He was also absolutely terrific as the magnetic Saul Bloom in the Ocean's Eleven, Twelve, and Thirteen, and directed the 1979 comedy masterpiece The Jerk, starring Steve Martin (he also played "The Celebrity" in it).
Article continues below advertisement
He was also in 'Toy Story 4' as Carl Reineroceros.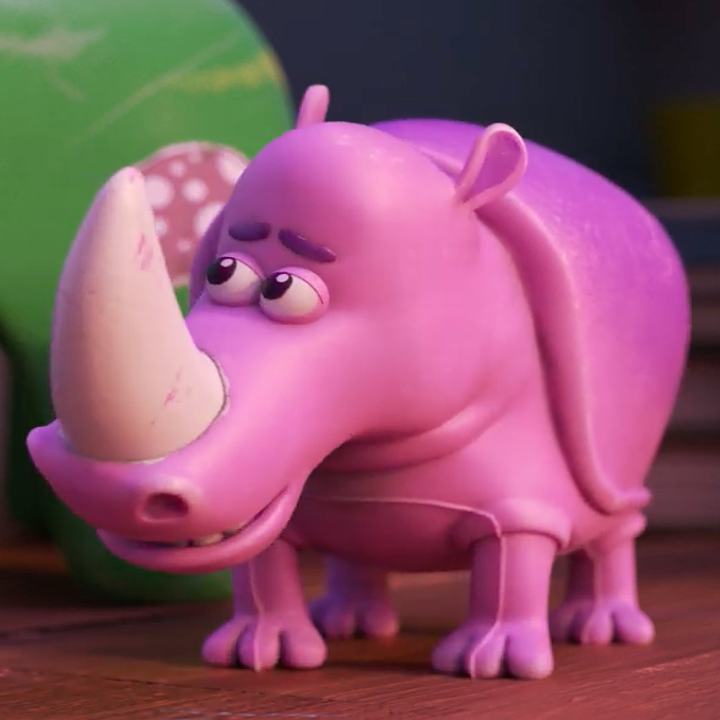 He was featured in the film along with other comedy icons like Betty White, Mel Brooks, and Carol Burnett, who all lent their voices to the project. All of their names have some pretty obvious puns that hint to the actors that play them: Bitey White, Melephant Brooks, and Chairol Burnett.
Article continues below advertisement
Carl found a new generation of fans on Twitter.
Carl endeared himself to an entire new generation of fans with his Twitter commentary and he shared stories and obscure facts about talented individuals who didn't receive as much recognition as he believed they should.
In fact, one of his last series of tweets was about Noel Coward, a British comedian who was also a "prolific writer of musical comedies, songs and films." He praised Noel for his work ethic, too, as the man also found time to perform one-man shows in Las Vegas clubs.
Article continues below advertisement
It's understandable that Carl would have such adoration for Noel: a quick visit to the man's IMDB page reveals he was involved in an insane body of work that dates as far back as 1948: he's been one of the most influential American comedians for decades.
Article continues below advertisement
Article continues below advertisement
While he clearly had an affinity for political commentary, he was also quick to bring up strange facts from his childhood, and despite being nearly 100 years old, it was clear he possessed a strong presence of mind. His criticisms didn't stop at the president, he was also very quick to judge movies and TV shows he found just plain awful.
Article continues below advertisement
Article continues below advertisement
Even if you aren't fond of his particular brand of humor, you can't deny that Carl was successful. He was clearly enthusiastic about his work and life in general. The fact that he was constantly talking about his artistry and praised others who were as passionate as he was and made great strides in their careers, shows just how dedicated to excellence he was.
Article continues below advertisement
Personally, that's the place I want to get to, loving what I do so much that I'm obsessing over it and thinking about it right up until the moment I die.
Our thoughts are with Carl's family and friends during this trying time.