25 Celebrities Who Are Doing Their Part to Help out During the Pandemic
Angelina Jolie, Jimmy, Fallon, Kristen Bell, and many others are stepping up to provide money, PPE donations, and more for those in need right now.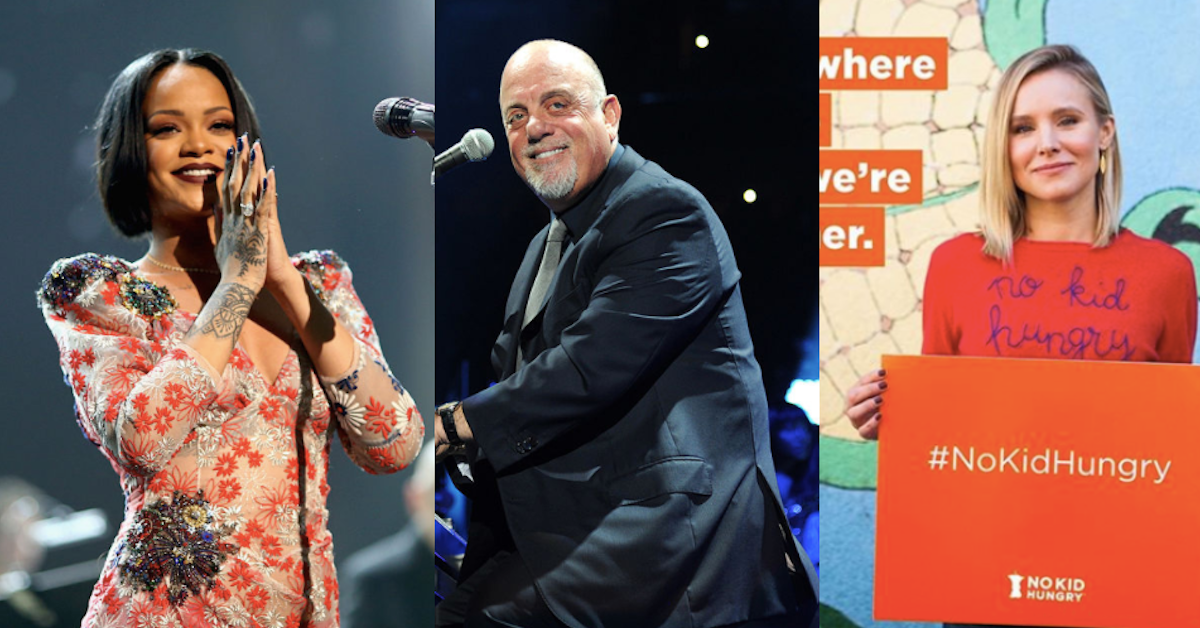 While some celebrities are off singing songs into their phones from their mansions, others are publicly stepping up to help those in need during the COVID-19 pandemic. It's all well and good to show solidarity during a crisis, but if you are a famous person sitting on millions of dollars, this is the time to give it away to people who need it way more than you. And some are doing just that.
With differences in levels of celebrity wealth and a lot of red tape surrounding the use of "foundations," it's hard to know exactly how much these celebs are intent on redistributing, but let's just say any one of these moves it better than singing "Imagine" into thin air.
Article continues below advertisement
Kylie Jenner
Dr. Thaïs Alibali, an LA OBGYN, posted this photo on her Instagram account to share that Kylie Jenner donated $1 million to help buy masks, face shields, and other PPE that will be delivered directly to healthcare workers on the front lines. "I have never felt more blessed to be a doctor," she wrote. "THANK YOU, @kyliejenner. You are my hero."
Bruno Mars
Pop star Bruno Mars pledged $1 million to the MGM Resorts Foundation, which supports employees of all MGM properties who are facing financial hardship due to lost work and wages. "We consider Bruno Mars as part of the MGM family and appreciate what he is doing to help our employees and their families during these uncertain times," said Bill Hornbuckle, the acting CEO and president of MGM Resorts International, in a statement.
"We recently expanded the eligibility requirements for the fund to help as many employees as we can who are impacted by the crisis, and this donation will help us expand our reach even further."
Article continues below advertisement
Arnold Schwarzegger
In addition to sharing videos of himself smoking cigars in his hot tub while telling everyone to stay home, Arnold stepped up and donated $1 million to the Frontline Responders Fund.
On Instagram, he wrote, "I never believed in sitting on the couch and complaining about how bad things are, I always believed we should all do our part to make things better.
"This is a simple way to protect our real action heroes on the frontlines in our hospitals, and I'm proud to be part of it. I donated one million dollars, and I hope that all of you who can will step up to support these heroes. Go to the link in my bio to help out."
Article continues below advertisement
Angelina Jolie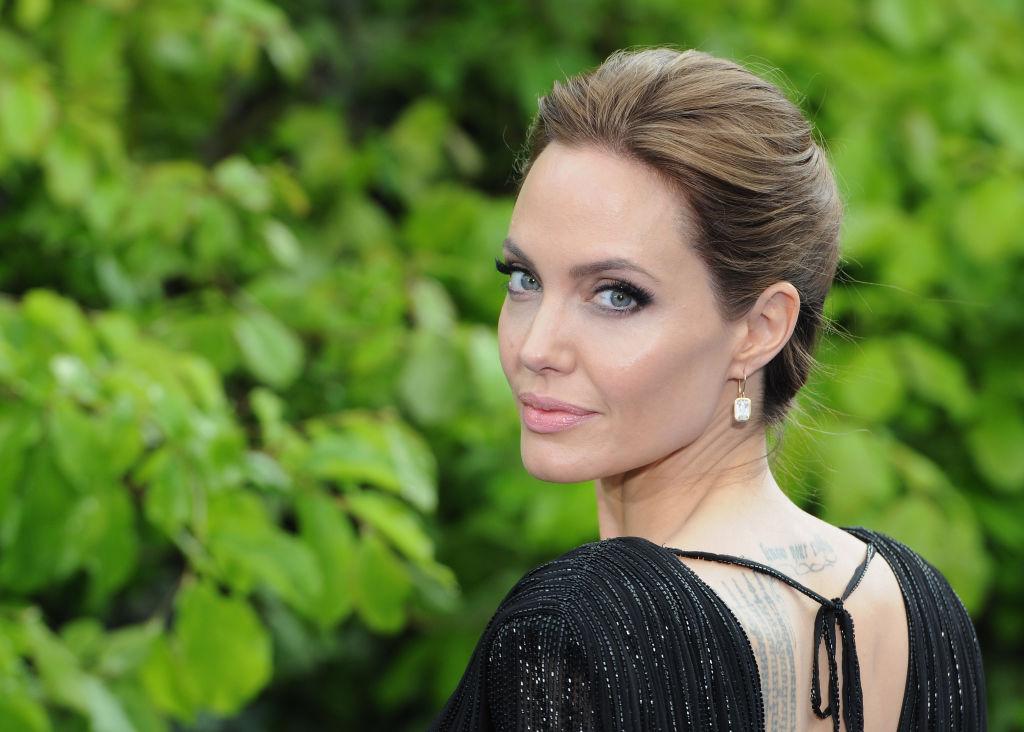 According to ET Online, Angelina Jolie released a statement on March 25 announcing that she would be donating $1 million to No Kid Hungry, an organization that works to feed young kids who are no longer able to get meals from school. When you think about how many different populations of people need help during this crisis, it can get overwhelming. Luckily, there are organizations like No Kid Hungry and others that are there to help.
Article continues below advertisement
Oprah Winfrey
Oprah, in her infinite wisdom, took to Instagram to announce her contributions to the relief effort. She, along with Leonardo DiCaprio, have helped launch America's Food Fund, which works to feed those in local communities all over the country who need it the most. Oprah wrote that she committed $1 million to that fund and would be donating $10 million overall to help Americans all over the country.
And everyone knows that Oprah bucks are worth more, so... That's pretty generous.
Article continues below advertisement
Taylor Swift
No biggie, Taylor Swift is just donating thousands of dollars to individual fans who need help and are facing hardship during this crisis. Could you imagine opening up your PayPal and seeing $3,000 from Taylor Nation with a personalized note from Tay Tay herself? I definitely could not.
The star also donated enough money to a Nashville record store to pay for their employees to keep their healthcare coverage for three months.
Article continues below advertisement
Jay Z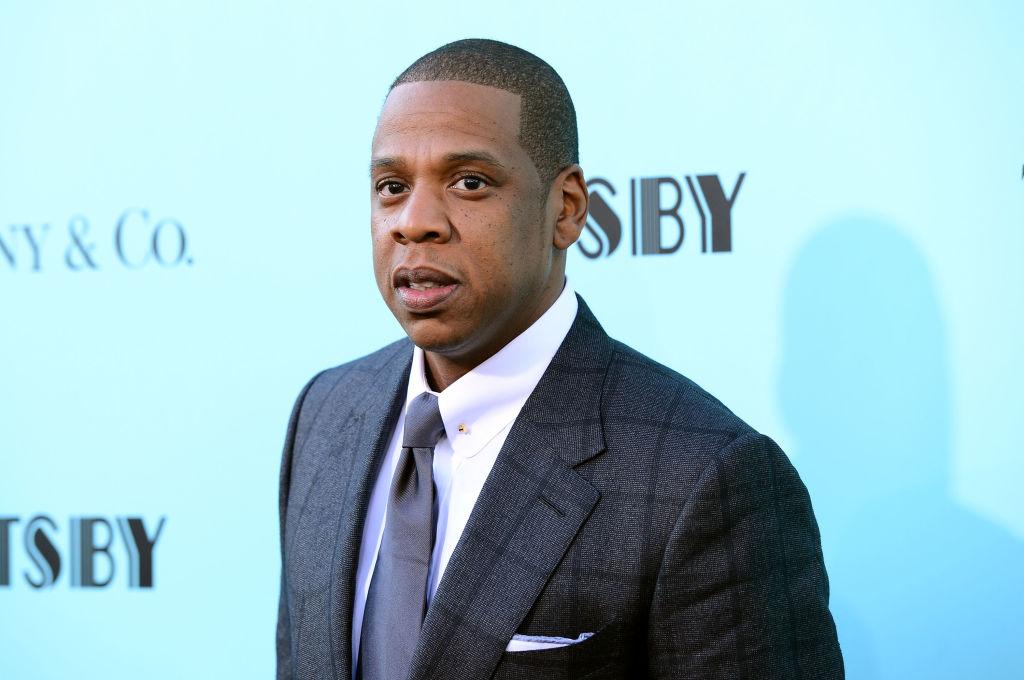 The Shawn Carter Foundation is donating $1 million to COVID-19 relief efforts. Jay-Z's foundation will "support undocumented workers, the children of frontline health workers and first responders, and incarcerated, elderly, and homeless populations in New York City and Los Angeles, according to Billboard.
Article continues below advertisement
Rihanna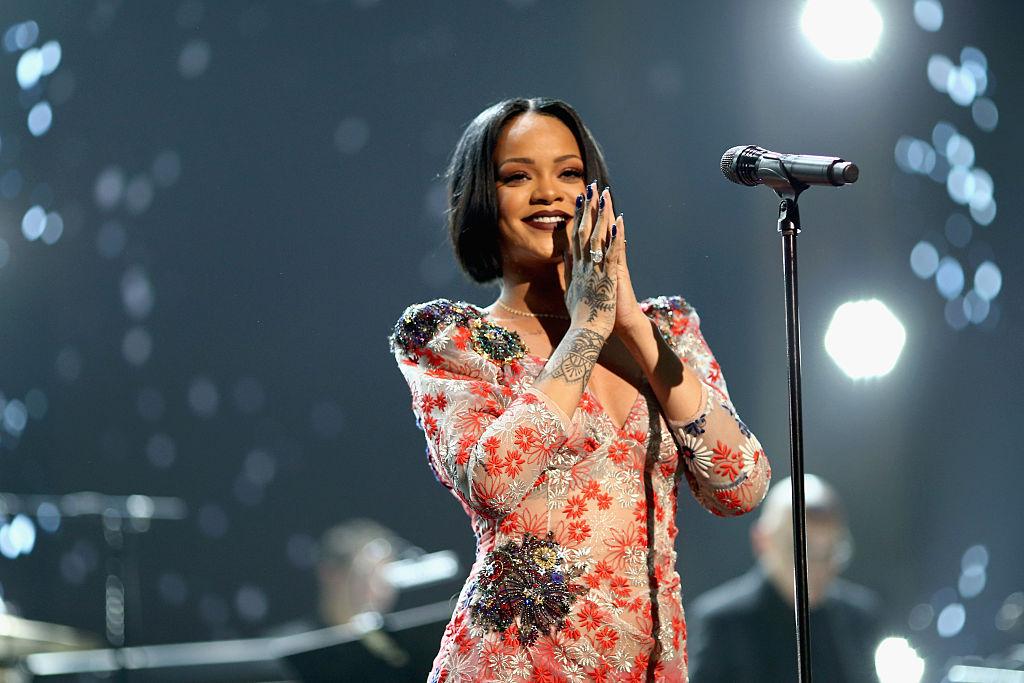 Rihanna's Clara Lionel Foundation is getting in on the effort too. She is also donating $1 million to the cause through her foundation. "There are a number of populations who are especially vulnerable during this pandemic — those who are undocumented, incarcerated, elderly and homeless, as well as children of frontline health workers and first responders," Justine Lucas, executive director of the Clara Lionel Foundation, told Billboard. "Now more than ever, we need to support organizations prioritizing the health and rights of these individuals."
Article continues below advertisement
Britney Spears
Britney Spears has been a well of entertainment during this coronavirus. She's got connections to Tiger King, she might be a communist, and she also hopped on Instagram to help out her fans who need money or food or whatever. She's going straight to the people with whatever help she can offer. She will rescue all of us eventually, in one way or another.
Article continues below advertisement
Kristen Bell and Dax Shepard
Kristen Bell also helped the cause with a hefty donation to No Kid Hungry. The amount she gave, $150,007.96, is very specific, but there's a good reason for it, as she explains on Instagram.
"The reason the number is odd is because when my kids overheard me making the donation, they asked if they could also donate the money from their piggy bank. I couldn't have been prouder to add that extra and important seven dollars and 96 cents."
Article continues below advertisement
Blake Lively and Ryan Reynolds
Blake Lively and Ryan Reynolds just seem like lovely people, and their $1 million donation seems to support that idea. They always seem to have a sense of humor no matter the situation (often at the expense of each other, or as you see here, at the expense of other family members), but it all seems really good-natured and meant to help put smiles on people's faces. They are certainly doing that!
Article continues below advertisement
Jimmy Fallon
Jimmy Fallon is just one of several late-night hosts who are working from home to bring us some sort of show on a weekly basis and try to entertain the masses. But he's also using his platform to encourage people to donate to Feeding America, an organization to which he himself made a sizable donation.
Article continues below advertisement
Lil Nas X
Like many other celebrities, Lil Nas X is cutting out the middle man and asking people to send their Cashapp information directly to him in exchange for the promise that they will get food that they need and then stay inside. With his audience, I bet a lot of people took him up on this offer.
Lil Nas X is doing his part to help foster responsible social distancing, and I like that.
Article continues below advertisement
Dolly Parton
Of course Dolly Parton donated $1 million toward research for a cure for the coronavirus. She's the best, and I wouldn't expect anything less. But did I expect more? No. But Dolly delivered again when she decided to start reading bedtime stories to your kids (or "your kids" *ahem* you) in a new virtual series called, "Goodnight with Dolly." MVP status stuff, Dolly.
Article continues below advertisement
James McAvoy
James McAvoy and his sexy voice explained that he is donating to a cause called Masks for Heroes which works to supply PPE to the NHS in the UK. He also appealed to his fans to help donate to the cause, trying to rally as many people as possible to help out and give money so health workers on the front lines are protected the way they need to be.
Article continues below advertisement
Amy Adams and Jennifer Garner
Amy Adams literally joined Instagram so she could spread the word about Save with Stories, an effort she's launching with Jennifer Garner, where you can watch your favorite celebrities read classic children's books. She's also working with No Kid Hungry to raise funds for kids who are struggling right now.
Article continues below advertisement
Billy Joel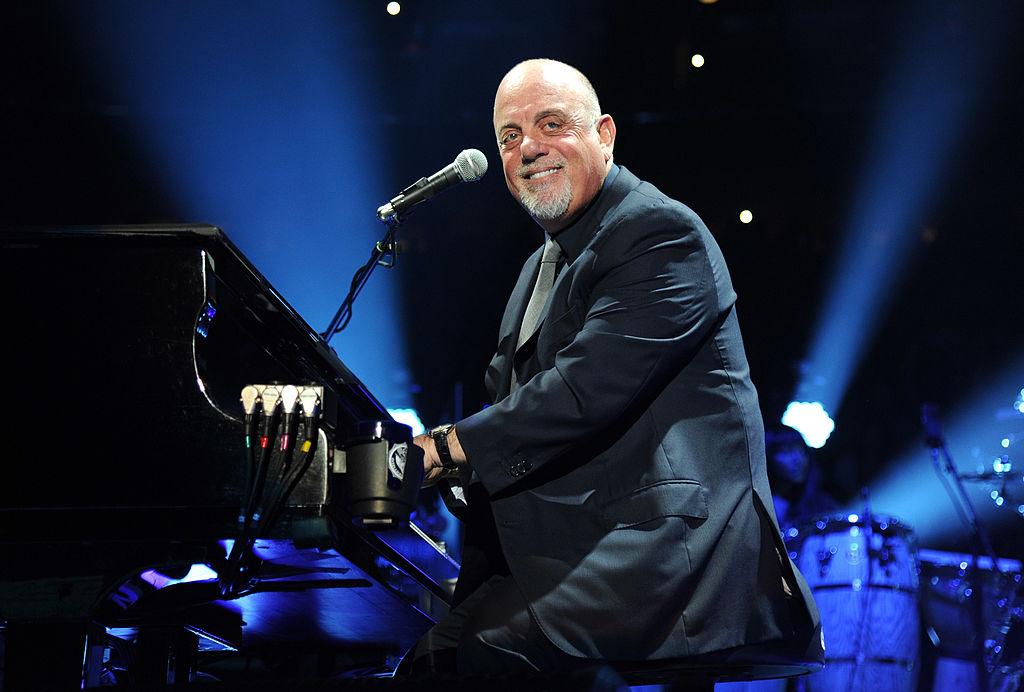 Billy Joel is a New Yorker forever, and his Joel Foundation donated $500,000 to help purchase equipment and PPE for workers and hospitals that desperately need it. They stress that this is only their first donation.
In a statement, Billy and Alexis Joel said, "As New Yorkers, we have personal ties to so many of these heroic healthcare workers that are risking their own lives. We cannot begin to express our gratitude for them and our concern for their well-being."
Article continues below advertisement
Bethenny Frankel
Bethenny Frankel is proving herself to be the realest of housewives with her work with BStrong, her disaster relief initiative, which is the organization the Joels' first donation went to. She's working very hard to deliver hazmat suits, N95 masks, surgical masks, and more to some of the hospitals around the country that are in dire need.
Article continues below advertisement
Kelly Ripa and Mark Consuelos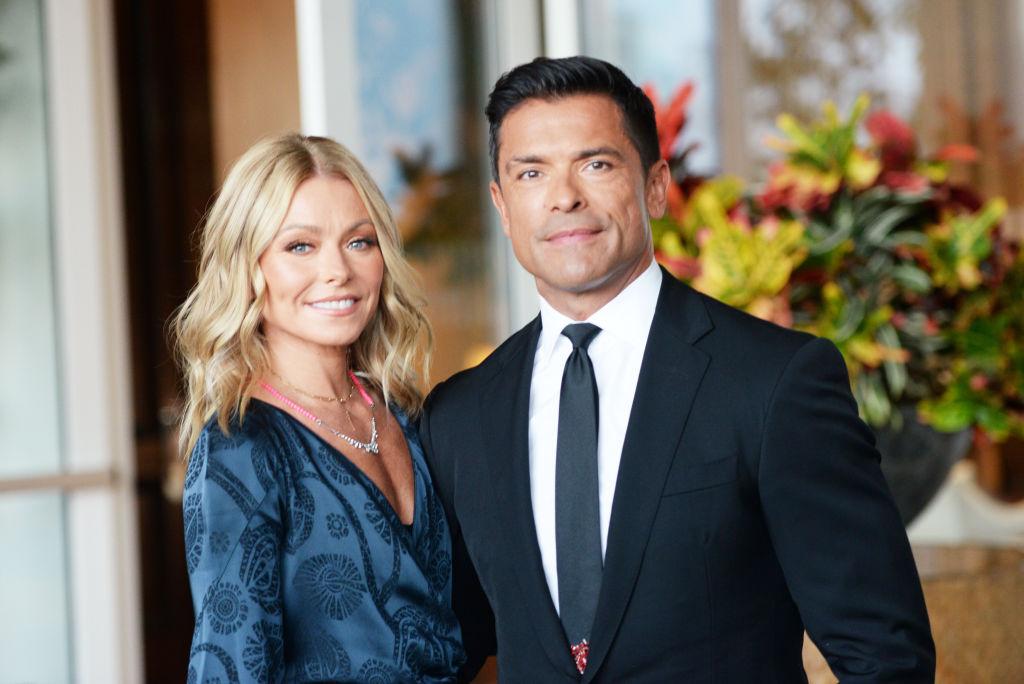 Kelly Ripa and her husband Mark Consuelos donated $1 million straight to the New York governor's office, which will be used to buy "urgently needed ventilators and to help the WIN organization, which runs 11 women's shelters in New York City," according to ABC 7.
There is a very real spike in domestic violence since we've all been told to shelter in place, and those who are in abusive situations need urgent help as well.
Article continues below advertisement
Brittany and Drew Brees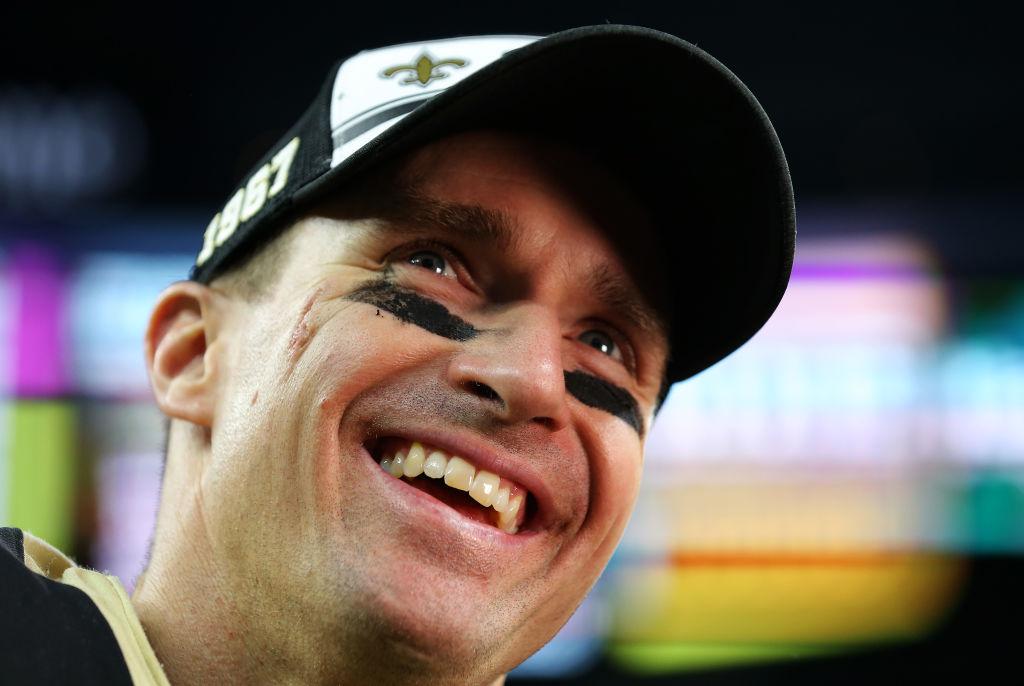 New Orleans Saints quarterback Drew Brees and his wife Brittany are giving a $5 million donation to the state of Louisiana to help get through the pandemic. This was the generous gesture that moved Hoda Kotb to tears on the Today show.
Drew told TMZ Sports, "It hurts my heart to a great degree to what all Americans are going through, but especially the state of Louisiana, when you think about [how] small business is the lifeblood of our state and obviously the hospitality industry especially, which has been hit so hard throughout this whole thing."
Article continues below advertisement
Zion Williamson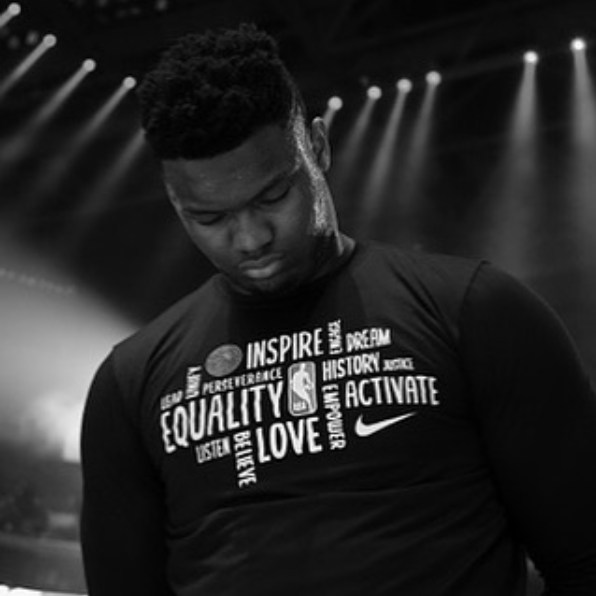 Speaking of wildly generous NOLA athletes, Zion Williamson may be a New Orleans Pelican rookie, but he's a veteran class act. He decided on March 13 to cover the salaries of all Smoothie King Center employees for 30 days. Because the NBA shut down, vendors and custodians and other essential workers who help the arena run for games would be out of work. But Zion had them covered.
His move inspired other players to do similar things for the arena workers in their states.
Article continues below advertisement
James and Kim Taylor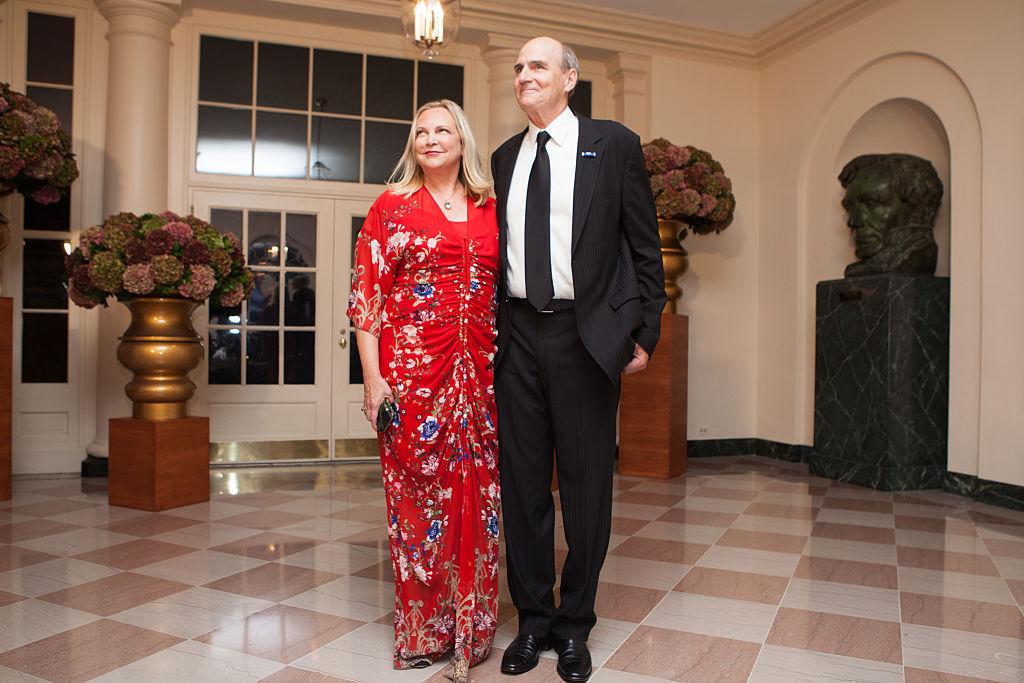 Folk singer James Taylor and his wife Kim made a generous $1 million donation to Massachusetts General Hospital, which is working hard to fight COVID-19. James was born at MGH and his father was a chief resident there, so for him, it's personal.
Article continues below advertisement
Selena Gomez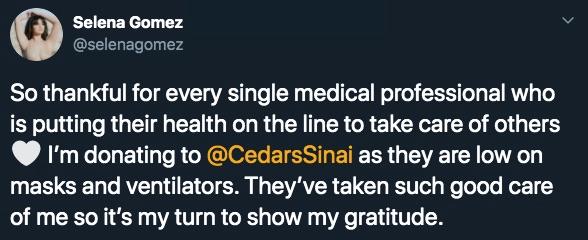 Selena Gomez posted on Twitter that she donated to Cedars Sinai, a non-profit hospital in Los Angeles. Hospitals and health care centers are in desperate need of proper equipment.
Hopefully, because she has such a large audience, this will encourage others to do the same.
Article continues below advertisement
Ciara and Russell Wilson
In a video on Instagram, singer Ciara and quarterback Russell Wilson announced that they are supporting their Seattle community by donating one million meals to Food Lifeline, an organization that gets food to those in need on a daily basis. In their video, they encourage everyone to help in any way they can, "big or small."
It's important to know that even the smallest donations do make a difference.
Article continues below advertisement
Brad Paisley
Country star Brad Paisley has a grocery store called "The Store" in Nashville that offers food for free year-round for people who cannot afford to shop in grocery stores. It's a wonderful place for those in need all year long, but during the pandemic, it's stepping up to provide delivery of a week's worth of free groceries to the elderly populations in a couple of neighborhoods around town.
Just giving out some free food will make such a difference in people's lives right now.