Walmart Deodorant Licker Charged With 'Terrorist Threat' Amid Coronavirus Outbreak
Cody Pfister could face up to four years in prison, a fine of up to $10,000, or both.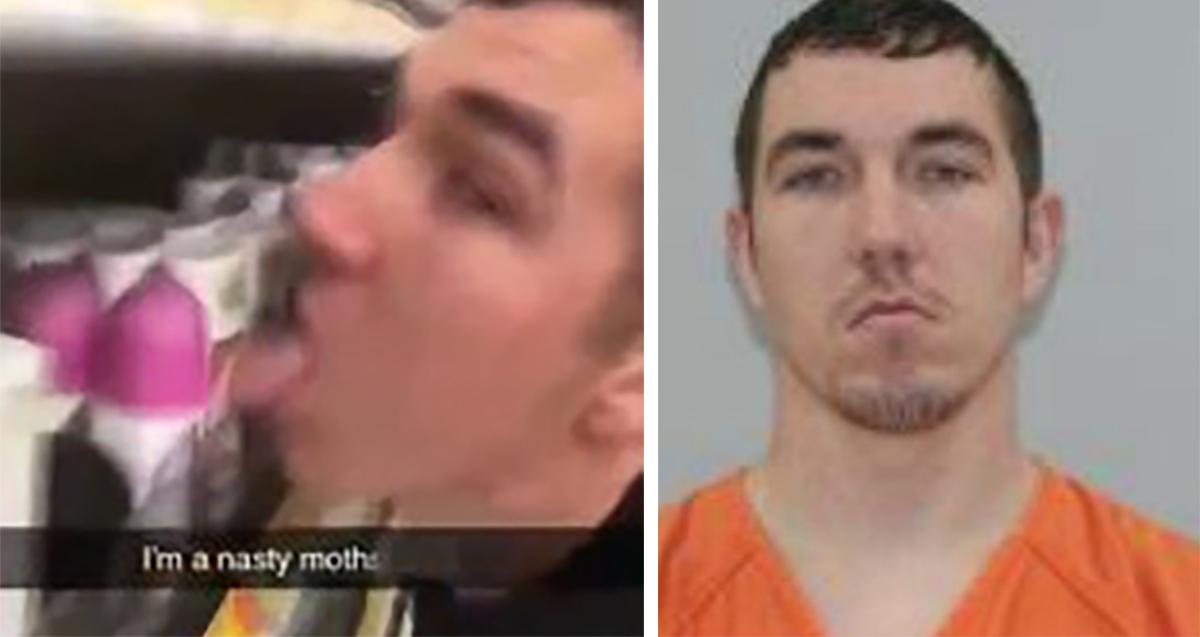 Yesterday, we reported that a man who recorded himself licking toiletries at a Walmart in Warren County, Missouri, amid the coronavirus pandemic, had been arrested. In a video posted online, Cody Pfister, 26, appeared to lick a row of deodorant while asking: "Who's scared of coronavirus?"
Article continues below advertisement
Now, Pfister has been charged with making a terrorist threat by Warren County prosecutors. Court documents state that Pfister "knowingly caused a false belief or fear that a condition involving danger to life existed," and he acted "with reckless disregard of the risk causing the evacuation, quarantine or closure" of the Walmart.
Article continues below advertisement
Video of the act quickly circulated online, with most commenters calling for the man to be arrested.
"I hope he gets reported. It is a crime to interfere with products like this," one user wrote. Just like the ice cream challenge."
While another added: "Charge him for attempted murder if he's infected with the coronavirus."
Article continues below advertisement
British television personality Piers Morgan was one of those to share the video online. He wrote: "Find him, arrest him, imprison him, & deny him any healthcare if he gets the virus. See how funny the disgusting little pr*ck finds it when his chest is collapsing & he can't breathe."
Article continues below advertisement
In a statement, the City of Warrenton Police Department said:
"A local resident who took a video of themselves licking the merchandise after making a 'Corona Virus' statement at Walmart and posting it to social media has been taken into custody. Charges will be pending through the Warren County Prosecuting Attorney's Office."
"This particular video, which won't be shared here, has gained some international attention and we have received numerous reports about the video from locals, nearby residents, as well as people from the Netherlands, Ireland, and the United Kingdom. We take these complaints very seriously and would like to thank all of those who reported the video so the issue could be addressed."
The best way to prevent contracting or spreading coronavirus is with thorough hand washing and social distancing. If you feel you may be experiencing symptoms of coronavirus, which include persistent cough (usually dry), fever, shortness of breath, and fatigue, please call your doctor before going to get tested. For comprehensive resources and updates, visit the CDC website. If you are experiencing anxiety about the virus, seek out mental health support from your provider or visit NAMI.org.