Data on the Price of a Date Night in Each State Has People Disputing the Real Cost of Romance
Wonder how the cost of a date night in your state compares to the rest of the country? Data collected by Match.com has a lot of people scratching their heads about what people in California are doing on their nights out.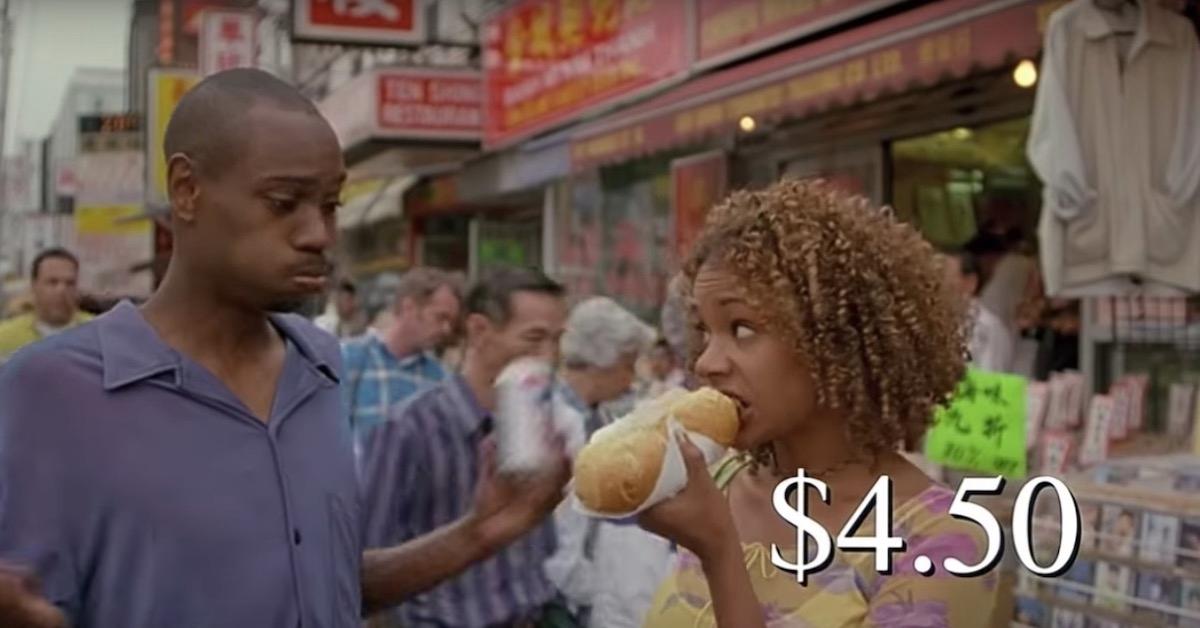 As The Beatles said, money can't buy me love, but it is somewhat necessary for things like wine, roses, and tickets to the movies. And if you've been to the multiplex recently, you know two tickets to the latest Marvel flick in IMAX will set you back a pretty penny. However, the cost of living varies from state to state, and that applies to everything from entertainment and dining out.
Article continues below advertisement
Having been married for a few years, it's been a while since I crunched the numbers on a first date, but I expect in my state (New York), it's significantly more expensive to wine and dine a new romantic interest than it is in Des Moines, Iowa. Last year, Match.com posted data from their users about the average cost of a romantic night on the town and shared an infographic comparing the averages in each state. And, thanks to a tweet from @NinjaEconomics, the discussion got some new life on Twitter this week.
Let's just say the conversation has been lively.
Article continues below advertisement
Let's start with the top five most expensive places to date. New York is number one, which is no surprise to me, but the average reported was a shock to many on Twitter: $297.27. Nearly $300 on one night out! People who live in the state, particularly in NYC, are likely shrugging in sober agreement. A single movie ticket can cost nearly $20. Add in popcorn and a drink, and you're looking at $60 before the credits even start to roll. A nice dinner will cost at least $50 per person, and that's if you're not drinking. A single cocktail will set you back at least $14. (Wait... Why do we live here?)
Article continues below advertisement
People from more affordable states were left wondering what exactly those of us in L.A. and New York are doing on these dates. Renting hot air balloons? Hiring a skywriter? Nope, my dude, this is just the cost of leaving your $3,000 a month studio to hang out with someone you might want to marry some day, or at the very least take back to your overpriced closet of an apartment.
Article continues below advertisement
I hadn't even factored in the cost of a taxi or ride home, so yeah, this pretty much checks out. In fact, I'm guessing the high cost of, well, everything in NYC significantly raised the average for the Tri-State area, because New Jersey and Connecticut were second and fourth, respectively.
Hawaii came in third, which makes sense given the generally high cost of living there, and California was fifth, likely thanks to San Francisco and Los Angeles. Still, even people from the top states were left feeling a little under-romanced.
Article continues below advertisement
Of course, there are plenty of cheap and free ways to have romance in any state. A walk by the beach or in a park is free, and even a stop for ice cream or a hot dog from a vendor in the park can make for a cute dinner out with your sweetie. But if you're talking about the average dinner in a nice-ish restaurant and maybe a movie or tickets to a comedy club, it's clear that the cost of a good time varies depending on where you live, which had some folks joking that it might be time to take their dating game on the road.
Article continues below advertisement
The Dakotas washed out to be the least expensive places to date, with South Dakota averaging $38.27 and North Dakota costing around $42.43. People from more expensive regions might do well to look to the Midwest for a mate if they're looking for someone who can appreciate a good time on a budget.
Still, other data-minded folks mostly questioned the criteria in this "study." What kind of dates are we talking about here? Is it a first date or a night on the town with someone you're really into? What about people in committed relationships who like to keep the spark alive with a romantic evening together on occasion? "There are just too many variables to consider — is this a first date? a date with a spouse? a date with a long-time S.O? just a dinner date or dinner + movie or show?? I need data, Watson!" tweeted @Fireheart117.
Article continues below advertisement
And, as some of the people with kids pointed out, the costs can also include obtaining a sitter and paying for their ride home, in addition to your own.
But look, no matter where you live, the cost of your date is by no means the deciding factor on how enjoyable it is. In fact, it's probably the least important bit of criteria to a successful night of romance.
Even a world-class restaurant and the finest wine can't make up for a lack of chemistry, stilted conversation, or a date who thinks spending a lot of money means they're owed something at the end of the evening.
So no matter where you are, let's maybe focus a little less on how much we're spending on a good time and instead consider looking for someone whose company we can appreciate, whether for Netflix and pizza at home, or a night at the opera.