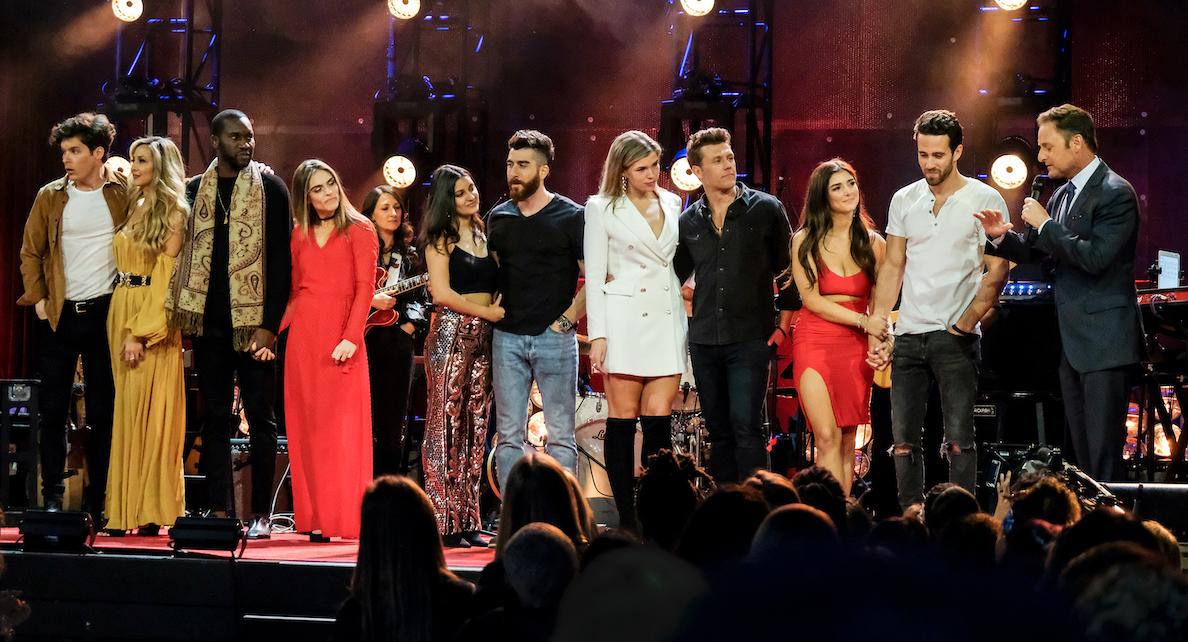 Only One Couple Is Still Together From 'The Bachelor: Listen to Your Heart' (SPOILERS)
Article continues below advertisement
However, despite the lackluster chemistry on and off stage, one couple managed to win the competition — and stay together outside the Bachelor mansion.
So, which couple is still together from 'Listen to Your Heart'? Warning: Spoilers ahead!
Article continues below advertisement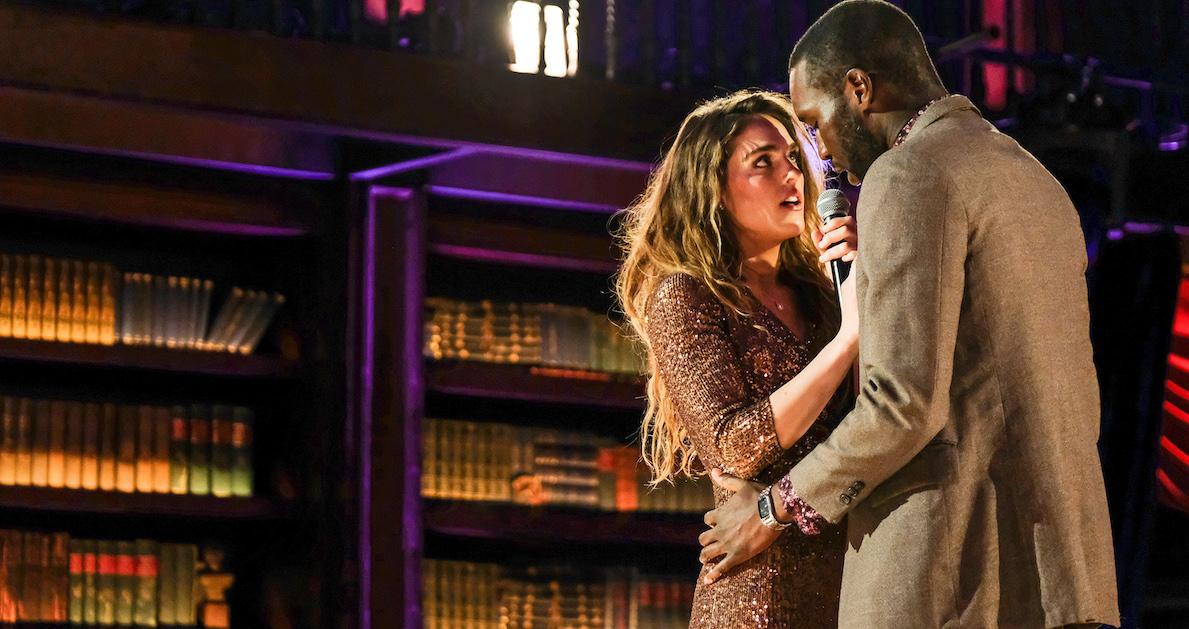 Article continues below advertisement
"After deliberation, judges determined Chris and Bri were the winners," Reality Steve tweeted. "They won the opportunity to write and record some original music and make at least one music video. They will also be going on tour once the finale airs."
Now, due to the novel coronavirus, the couple's tour will be put on hold, but they are very much still together.
Trevor and Jamie reportedly broke up shortly after filming wrapped.
During the finale, both Trevor and Jamie revealed that they were falling in love and planned to continue seeing each other outside the Bachelor mansion. However, their relationship was short-lived.
Article continues below advertisement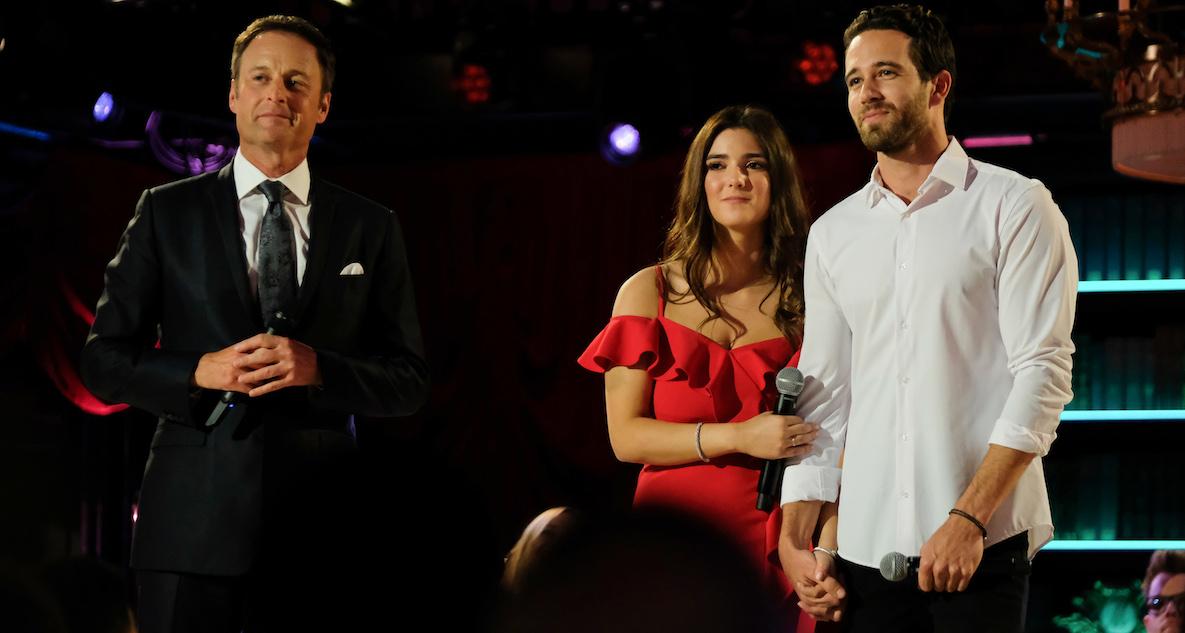 "One thing to add to the #ListenToYourHeart finale spoiler: Trevor already broke up with Jamie," Reality Steve tweeted recently. "For anyone that knows anything about Trevor's past, this isn't the least bit surprising."
Trevor did not have the best reputation on the show.
Article continues below advertisement
Earlier in the season, he was accused by fellow contestant Natascha Bessez of cheating on his ex-girlfriend. And Reality Steve reportedly received a few emails from women calling him a "f--k boy."
"So Jamie has no idea what she's in for once this is all said done he will leave her in a heartbeat when this is over," Reality Steve wrote before their split was announced. "I'm in double digits now of women who've contacted me telling me about this guy and his playboy ways. Good luck, Jamie."
Fans are rooting for Chris and Bri to last.
"PROTECT CHRIS AND BRI AT ALL MUF***IN COST BRO I STG," one fan wrote on Twitter after their performance of Taylor Swift's "Lover." Another agreed, adding, "Bri and Chris are the only reason why the Bachelor: Listen to your Heart is worthwhile. Like I cry when they sing. I cry constantly just listening to them."
A third chimed in, "Weekly reminder that Chris and Bri from listen to your heart are goals."
Article continues below advertisement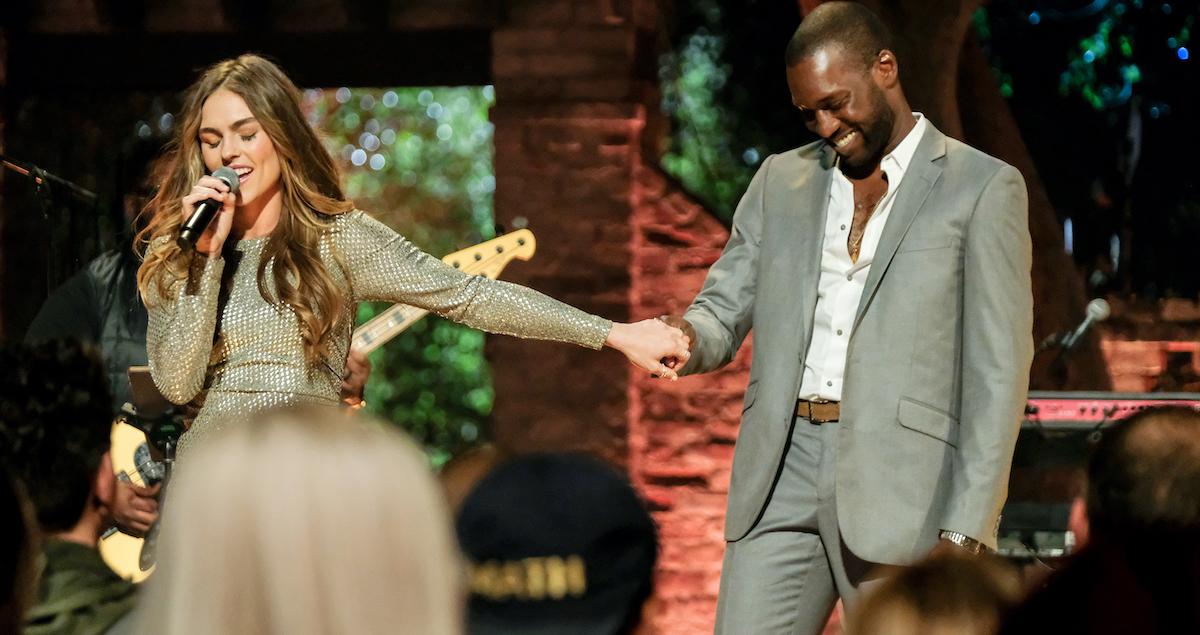 And while they are not engaged (yet), host Chris Harrison hinted a proposal might be in their future.
"There's always the hope and the promise of love, and if love is strong enough, it would be a proposal [...] Some, maybe multiple couples, would ride off into the sunset. I mean, it's happened in Paradise," he told Entertainment Tonight. "The ultimate dream of the show is that at the end of the day, we have one superstar couple that is the Listen to Your Heart champion couple, and they are deeply, madly in love."
Watch The Bachelor: Listen to Your Heart Mondays at 8 p.m. on ABC.