'Game of Thrones' Creators No Longer Attached to 'Star Wars' Trilogy
D.B. Weiss and David Benioff say their schedules got in the way, but this news comes just days after a viral thread from a panel they did in which they let on that they didn't know what they were doing with 'Game of Thrones.'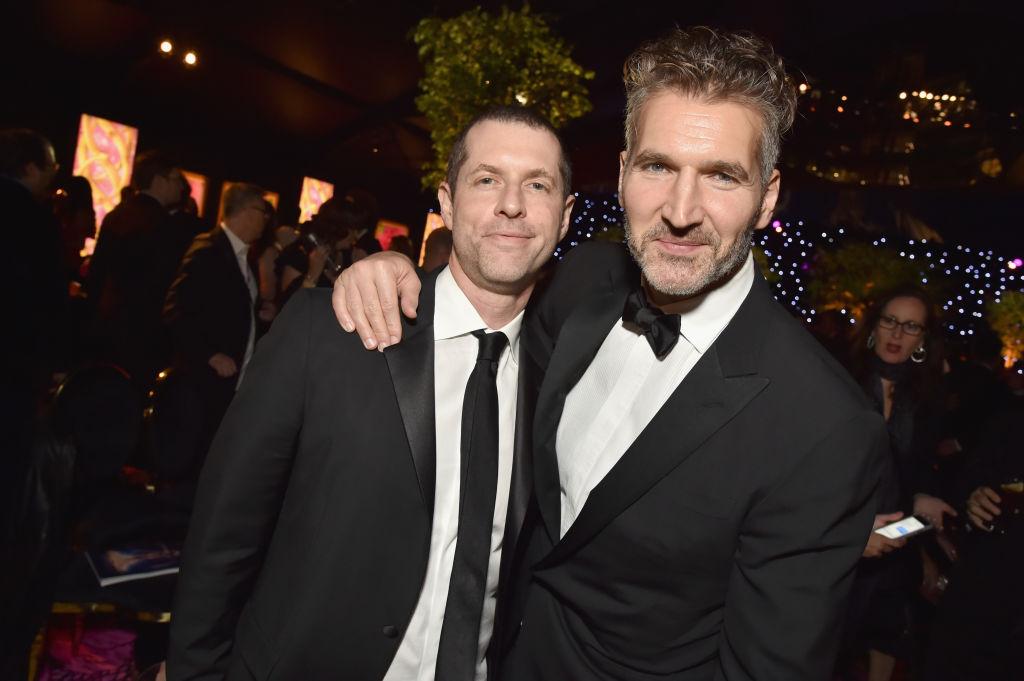 Article continues below advertisement
But just days ago, the two participated in a panel at the Austin Film Festival in which they pretty much admitted to having no idea what they were doing when they made Game of Thrones, enraging fans and industry pros alike. That, coupled with the complete disaster that was the original Game of Thrones pilot has led many to believe they were actually fired from the Star Wars project.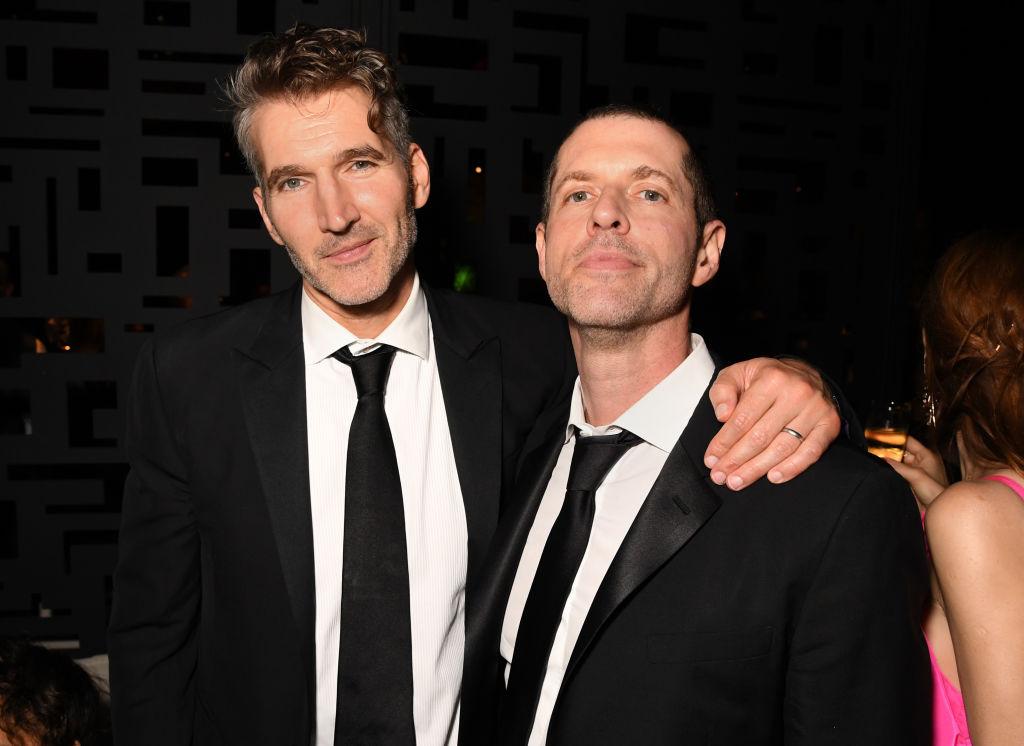 Article continues below advertisement
Look at those two smug white men. Can't get any whiter or smugger than that. This is why they probably thought it was fine to spill all about Game of Thrones at a recent Austin Film Festival panel, which was mercilessly live-tweeted by one attendee. Needless to say, the pair didn't quite come off as...likeable.
They pitched the series to HBO even though neither of them had any previous experience in TV. They acknowledged that the first version of the pilot they shot was full of basic mistakes. For example, according to Insider, no one understood in their first episode that Cersei and Jaime were siblings, let alone twins. So it made little sense when Jaime pushed Bran out of a tower window after finding the two of them together.
Article continues below advertisement
Yeah. The show had big, big problems. Yet, it seemed HBO was all in (they think HBO had "a lot of foreign pre-sales on the series"), so they kept D.B. and David on board and reshot nearly the whole thing. The showrunners admit they were flying by the seat of their pants the whole time.
Article continues below advertisement
A thread of their answers from this recent panel posted by user @ForArya went viral. Fans and industry professionals expressed their deep disappointment in D.B. and David for seemingly not learning anything in the 12 years from the time they filmed their first pilot to when the last episode aired.
They never had a writers' room because they "didn't know any better," meaning they never gave women or POC a chance to contribute to the voice of the show, something they've gotten flak for before. Their answers in this panel highlighted just how privileged they were to be able to flail publicly for so long and also just how much they haven't learned that their success is predicated on that privilege.
Article continues below advertisement
This understandably upset a lot of people. Then, a few days later, quite unexpectedly, it was suddenly announced that they'd exited the massive Star Wars trilogy they were supposed to helm, which was set to be released starting in 2022. According to Deadline, they walked away because "their schedule is full up."
Article continues below advertisement
"We love Star Wars," they said. "When George Lucas built it, he built us too. Getting to talk about Star Wars with him and the current Star Wars team was the thrill of a lifetime, and we will always be indebted to the saga that changed everything."
In August, Benioff and Weiss signed a nine-figure deal with Netflix, which is supposedly why they're too busy for Star Wars. "There are only so many hours in the day, and we felt we could not do justice to both Star Wars and our Netflix projects," they said.
Maybe their schedules really are too busy. Maybe Star Wars proved to be too much pressure for them. Maybe they are just tired of being responsible for extending the giant fantasy worlds of guys named George. Or maybe, as the internet believes, they were fired.
Article continues below advertisement
Lucasfilm president Kathleen Kennedy's statement on the matter reads, "David Benioff and Dan Weiss are incredible storytellers. We hope to include them in the journey forward when they are able to step away from their busy schedule to focus on Star Wars." Hmmm. Do I detect a hint of shade?
Article continues below advertisement
According to one Twitter user, this statement seems quite "cranky" and "so clearly translates to, 'You dinguses were too busy counting your Netflix money to deliver on the deal we offered you. GREAT. GO ROLL IN IT." That certainly seems plausible.
One thing is for sure: Most people are ecstatic that they are no longer attached to direct a whole Star Wars trilogy. They are ready to see the reins handed off to Rian Johnson or even Kevin Feige. If this story proves anything, it's that they did at least get one part of Game of Thrones right: "Valar morghulis. All men must die."