Demi Lovato Tried to Contact Aliens Through Meditation During Quarantine
Demi Lovato recently posted that she was trying to contact extraterrestrials through deep meditations, so the singer definitely believes in aliens.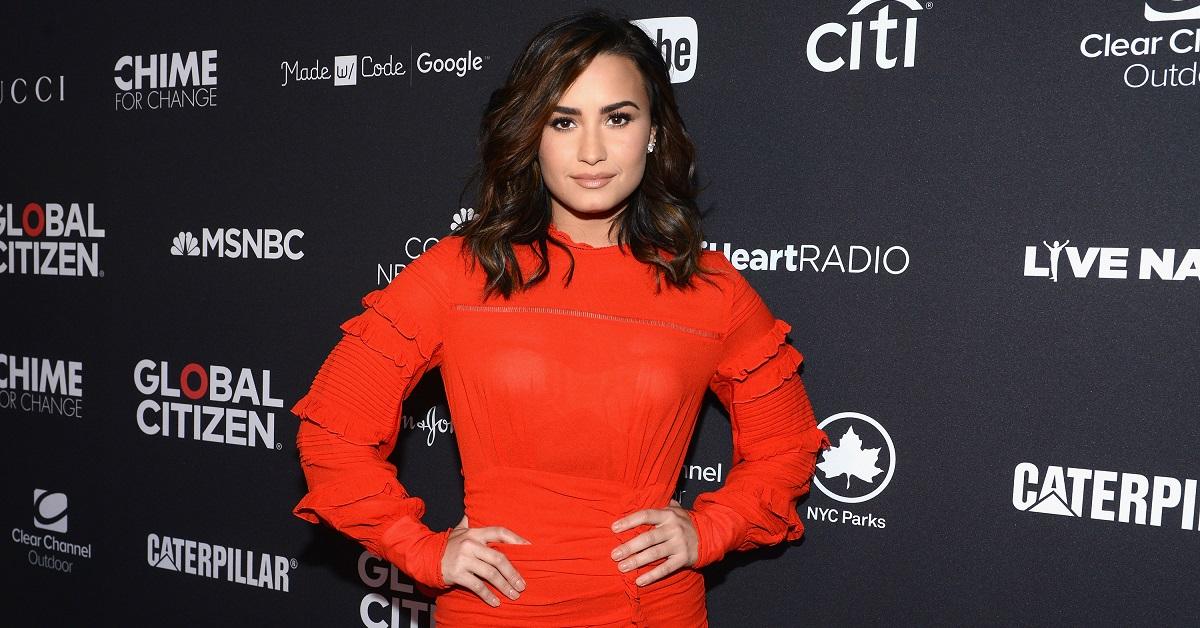 Everyone has been dealing with the extended quarantines that 2020 has brought differently. For some, it's meant picking up a new hobby or revisiting an old one. For others, things have gotten a little weirder. In October 2020, Demi Lovato affirmed her belief in aliens when she posted on Instagram, suggesting that she had been spending time recently trying to contact extraterrestrials through deep meditation.
Article continues below advertisement
Demi Lovato believes in aliens.
In the post, Demi said that she had been at Joshua Tree with Dr. Stephen Greer and "a small group of loved ones." Stephen's Instagram bio suggests that he is "one of the world's foremost authority figures regarding Extraterrestrial Intelligence." Demi continued, suggesting that practicing meditation had helped her find peace in her personal life, even as she'd used it as a means of communication with ETs.
Article continues below advertisement
"Over the past couple months I have dug deep into the science of consciousness and experienced not only peace and serenity like I've never known but I also have witnessed the most incredibly profound sightings both in the sky as well as feet away from me," Demi wrote. "This planet is on a very negative path towards destruction but WE can change that together.
"If we were to get 1% of the population to meditate and make contact, we would force our governments to acknowledge the truth about extraterrestrial life among us and change our destructive habits destroying our planet," the singer continued. "This is just some of the evidence from under the stars in the desert sky that can no longer be ignored and must be shared immediately."
Article continues below advertisement
Demi's post also included videos of the night sky, and, as her caption suggests, she believes that the videos feature irrefutable evidence that there is life on other planets. She also encouraged her followers to download Stephen's CE5 app, which costs $9.99 and claims to provide tools and instructions to help its users make peaceful contact with extraterrestrial life forms.
Article continues below advertisement
Demi might also believe in mermaids.
In an interview with Seth Meyers from 2014, Demi confirmed that she believed in aliens. "How self-centered would we be as humans to believe that we are the only living things in the universe?" she said at the time.
Demi continued, suggesting that she had also watched a documentary on mermaids that she described as "pretty convincing."
According to Demi, mermaids could be an "alien species that lives in parts of the Indian Ocean we've never explored before." Although she's pretty sure about mermaids and aliens, she's less sure about the veracity of the moon landing, and is also pretty sure that the Loch Ness Monster and Bigfoot both don't exist.