Don't Worry, Tayshia Definitely Quarantined Before Stepping in as the New Bachelorette
Since this season is so weird, many people are wondering if and how Tayshia Adams quarantined before joining the crew on the set of 'The Bachelorette' this season.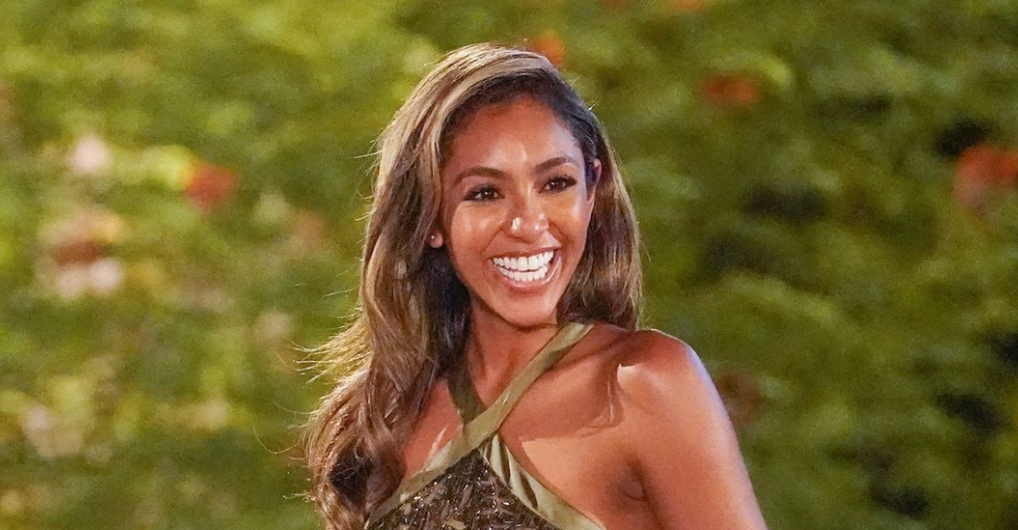 Praise be: Tayshia Adams is our new bachelorette on The Bachelorette, and she met all 16 of Clare Crawley's suitors, plus four new ones, on tonight's episode. The new guys vying for her love include Montel (a gym owner from Boston, Mass.), Noah (a traveling nurse from Tulsa, Okla.), Peter (a real estate agent from Framingham, Mass.), and Spencer (a water treatment engineer from La Jolla, Calif.). It's going to be an interesting season with Tayshia, since she's already admitted that she ends up falling for more than just one guy.
Article continues below advertisement
While most people are relieved to finally have Tayshia replace Clare (sorry, Clare), some are curious how the logistics worked out on The Bachelorette. Specifically around COVID-19.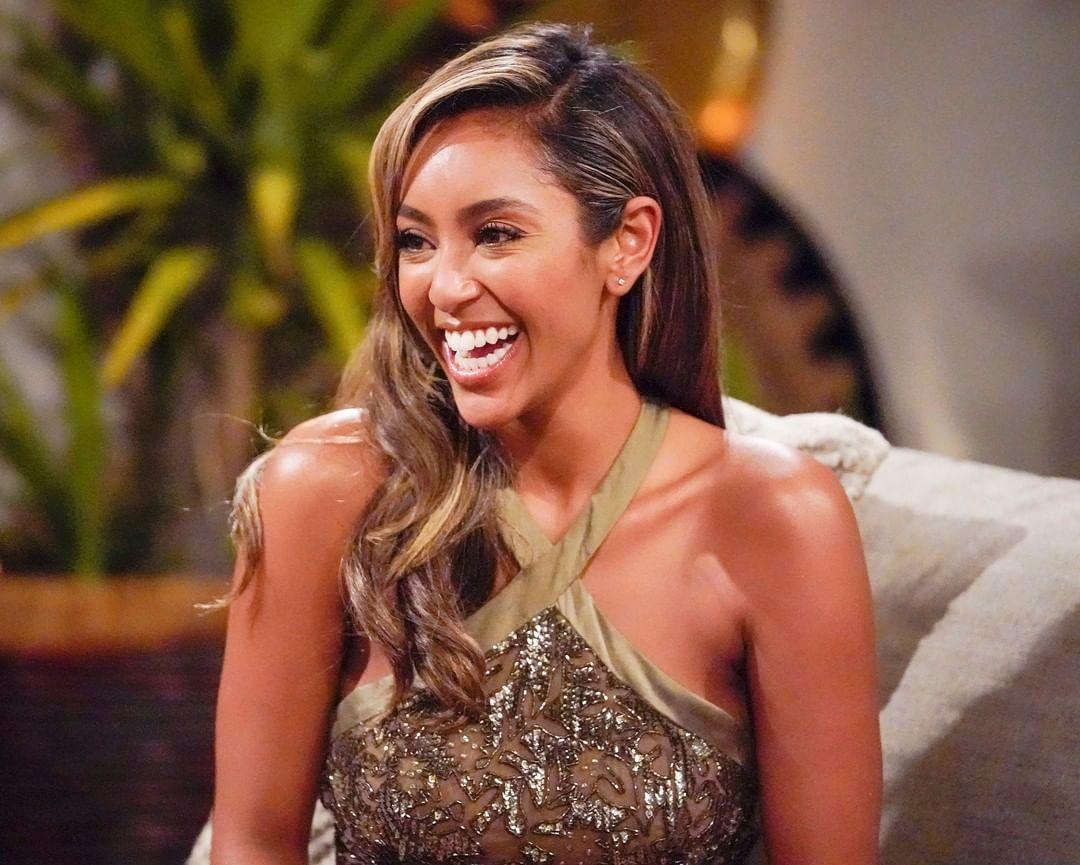 Article continues below advertisement
Did Tayshia quarantine?
It's on our mind: Did Tayshia quarantine? Since she stepped in for Clare several episodes into the season, it's a fair question to ask. Luckily, according to Tayshia, she did quarantine, and for a long time, allegedly. When asked how long she quarantined before meeting her suitors, Tayshia replied, "Too long!" (Most likely two weeks.) She apparently ate all of her meals in her hotel room (alone) before meeting the rest of the cast. It seems like The Bachelorette producers took all necessary precautions to make sure their cast was safe when filming.
ABC had initially pushed back production in order to follow COVID-19 safety mandates. The new season of The Bachelorette was originally supposed to start filming mid-March and premiere May 19, but schedules had to be reworked as the U.S. went into lockdown. ABC released a statement, which said:
"With the rapidly changing events related to COVID-19, and out of an abundance of caution, Warner Bros. Television Group is halting production on some of our 70+ series and pilots currently filming or about to begin. There have been no confirmed cases of COVID-19 on any of our productions, but the health and safety of our employees, casts and crews remains our top priority. During this time, we will continue to follow the guidance of the Centers for Disease Control as well as local officials and public health professionals in each city where our productions are based."
Article continues below advertisement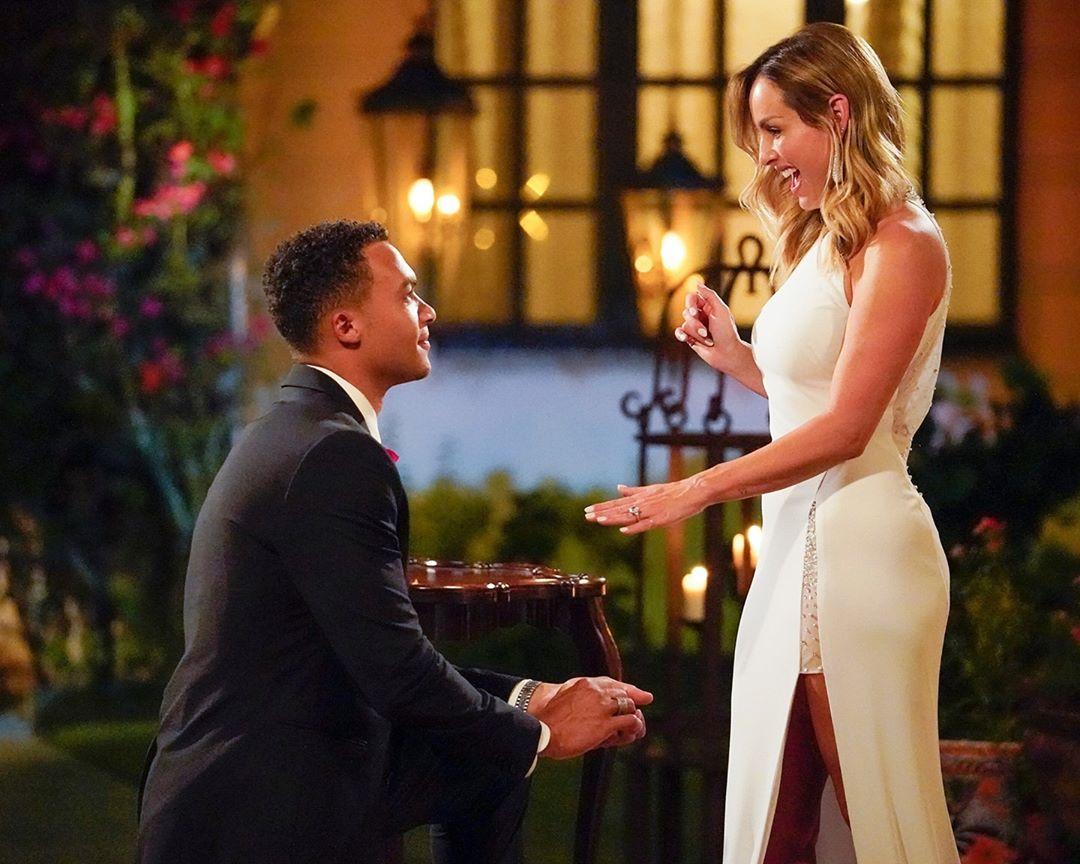 And so, The Bachelorette began filming Season 16 July 8 at the La Quinta Resort & Club in La Quinta, Calif. It was originally supposed to be filmed at the Bachelor Mansion in Agoura Hills, Calif. Variety reported that cast and crew members were regularly tested and got temperature checks. Plus, everyone involved in The Bachelorette would be living on site. No visitors or press were allowed.
Article continues below advertisement
An insider told Variety, "We obviously can't shoot a dating show with people in close quarters where people aren't cleared and we know everything is safe. It will be a super safe paradise for everyone to shoot the show." Another said, "Health and safety of our crew and cast is the number one concern. There is always robust care for our team, and that will be the case as they isolate and shoot the show. Production is going above-and-beyond the recommendations."
Watch The Bachelorette every Tuesday at 8 p.m. EST on ABC.