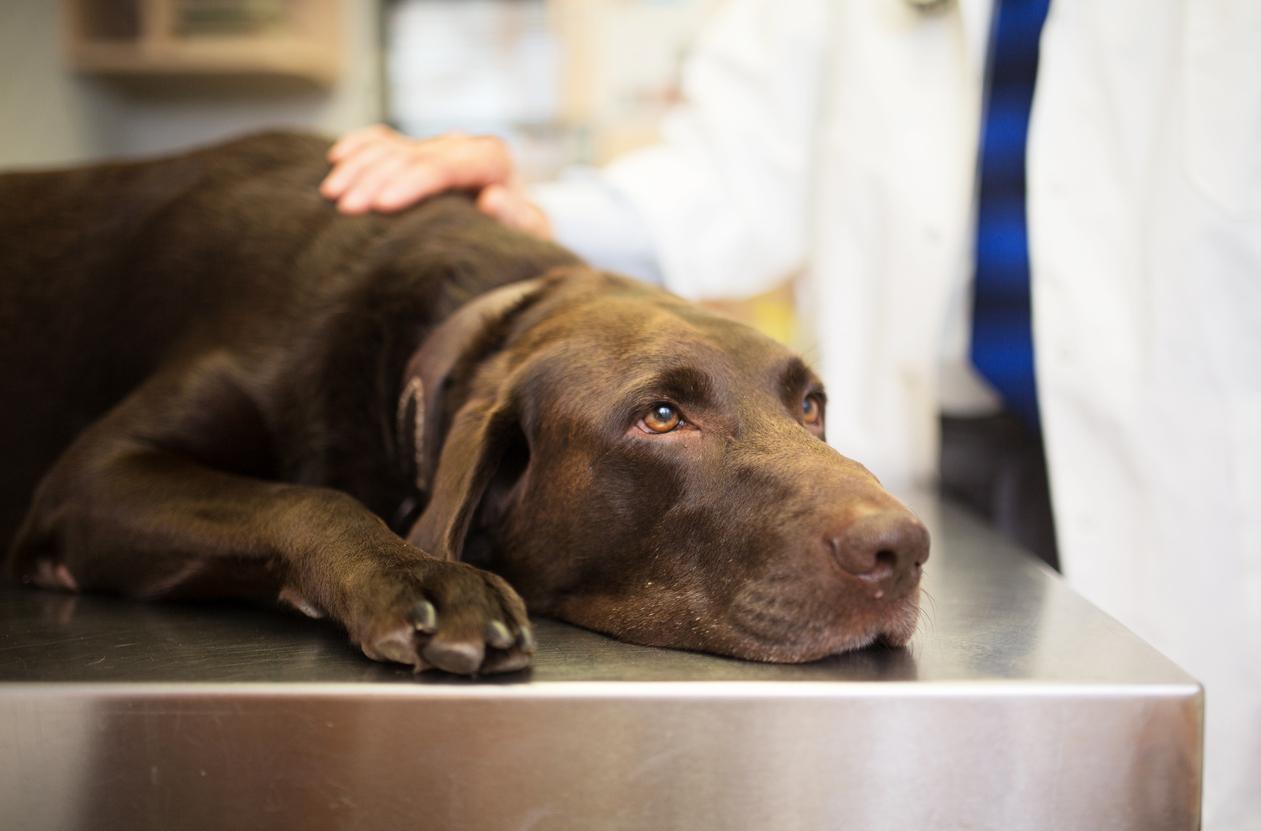 Dog Owner Shares Heartbreaking Photos to Warn About the Dangers of Rope Toys
Indria Tuckler, a golden retriever breeder, has taken to Facebook to warn dog owners of the danger of rope toys following the death of one of her dogs. Tuckler bought several rope toys assuming they were safe ad they appeared to be sturdy and were from a reputable store. However, within one day, her dogs tore the toys to pieces.
Article continues below advertisement
Tuckler threw the toys away, but her 14-month old golden retriever, Sam, swallowed a piece of rope.
Article continues below advertisement
Tuckler explains in a Facebook post how Sam quickly took a turn for the worse.
"The ball unraveled and tore several holes in her intestines as she tried to pass it. They removed 3 feet of rope that was entangled in her intestines. They also removed 14 inches of perforated intestines. The damage from the rope was so extensive that she passed away two days later."
"We did not even have the option of having another surgery. She quickly became septic and bled from her intestines into her stomach. I wanted to warn everyone of how dangerous these toys are."
Article continues below advertisement
Tuckler goes on to explain why the toys are so dangerous.
"The danger lies in the rope. The ball unravels into several feet of rope that dogs can swallow.
"Linear objects pose more danger because they travel along the intestines causing more damage as they clinch the intestines into a tight ball."
"These toys are extremely dangerous yet they are sold in common and reputable stores such as HomeGoods, Marshall's, Petco, Tj Max."
"A vast majority of the time, foreign objects pass through your dog's digestive system without a problem. In fact, you might not even know your pet ate something he shouldn't have."
"Swallowing strands of rope is much more dangerous than eating chunks of rubber, plastic, or cotton stuffing. Vets describe these strands as "linear foreign bodies," which are the most harmful objects an animal can swallow."
They conclude: "Ultimately, it's not worth risking your dog's health and well-being to let him play with rope toys, even if these are his favorite."