Dwyane Wade Discussed Supporting His Child's Pronoun Change on 'Ellen'
During his appearance on 'Ellen,' Dwyane Wade discussed supporting his 12-year-old son's transition and pronoun change from he/his to she/her.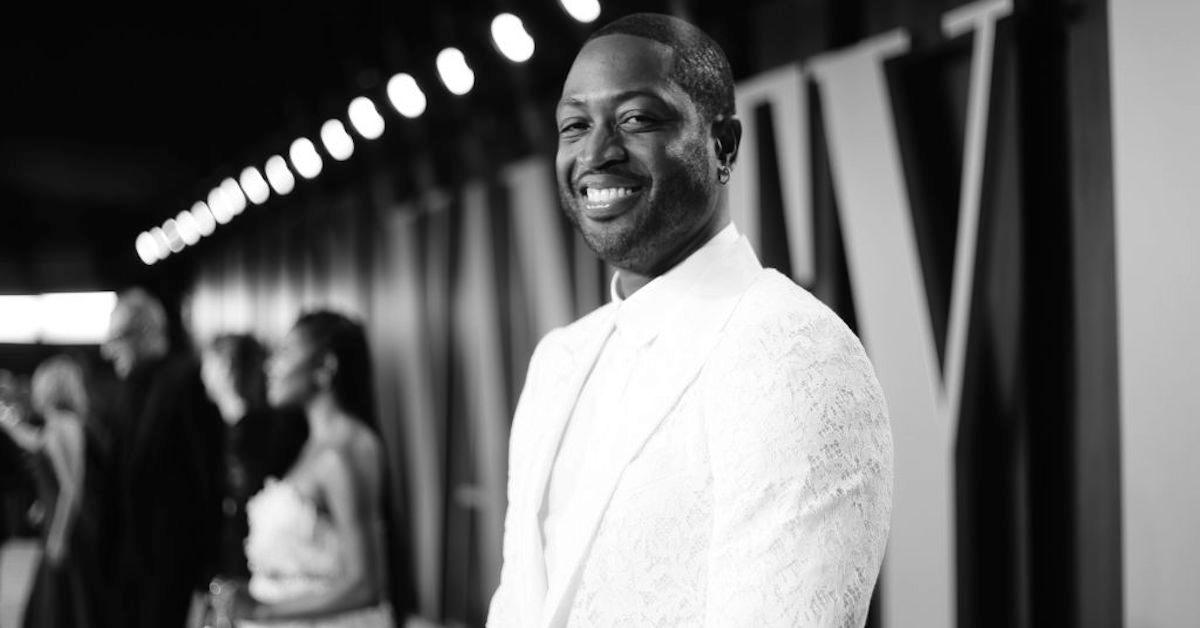 If you caught Feb. 11's episode of The Ellen DeGeneres Show, you most likely caught wind of the fact that Dwyane Wade's child has transitioned pronouns from he/his to she/her. The former NBA player has been an incredibly supportive and proud parent through the entire process, discussing what it's like to parent a transgender child.
Article continues below advertisement
Article continues below advertisement
After showing a clip from his new ESPN documentary, Ellen asked about Zaya's transition.
Dwyane went on The Ellen DeGeneres Show to discuss his new ESPN close-up documentary, which looks at the achievements he's made in the NBA. But as a member of the LGBT community herself, Ellen was eager to ask Dwyane about being the parent of a transgender child.
"First of all, I think it's what every parent should be is what you're being right now, which is unconditionally loving your child and supporting your child in whoever they are. I mean, there are so many parents that say 'oh you're not going the way I imagined or wanted you to be,' and freak out, but you're so loving and supportive of Zaya, and what a special child she is," Ellen said in the clip.
Article continues below advertisement
Dwyane reiterated that always listening to your child in times like these is vital.
Like Ellen said, many parents unfortunately turn away from their children when they come out as LGBT, but the ex-athlete has been nothing but supportive. In the clip, Dwyane discussed how he and his famous wife, Gabrielle Union, have handled his son's pronoun change, saying the most important thing is to be there for them, and to always listen.
Article continues below advertisement
"Me and my wife Gabrielle Union are proud parents of a child in the LGBTQ+ community, and we are proud allies as well. We take our roles and our responsibility as parents very seriously," Dwyane explained in the clip.
"So when our child comes home with a question, when a child comes home with an issue, when a child comes home with anything, it's our job as parents to listen to that, to give them the best information that we can, to give them the best feedback that we can — and that doesn't change because sexuality is now involved in it," he continued.
Article continues below advertisement
After Zaya came out, Dwyane and Gabrielle were proactive and eager to learn more.
Coming out as LGBT can be incredibly scary — especially when your parents' position on the matter might not be crystal clear — but, Zaya, (formerly Zion), came home from school one day, and pulled Dwyane and Gabrielle aside, to discuss her pronoun change. She said:
'Hey, I want to talk to you guys. I think going forward I'm ready to live my truth. I want to be referenced as she and her, I would love for you guys to call me Zaya," Wade recalled.
Article continues below advertisement
Dwyane — who has defended Zion's sexuality in the past — said he and his wife were proactive about supporting and loving her from the very beginning. Dwyane said:
"...and so internally, it's now our job to go out and get information, to reach out to every relationship that we have — my wife reached out to everybody on the cast of Pose — we're just trying to figure out as much information as we can to make sure that we give our child the best opportunity to be her best self," he continued.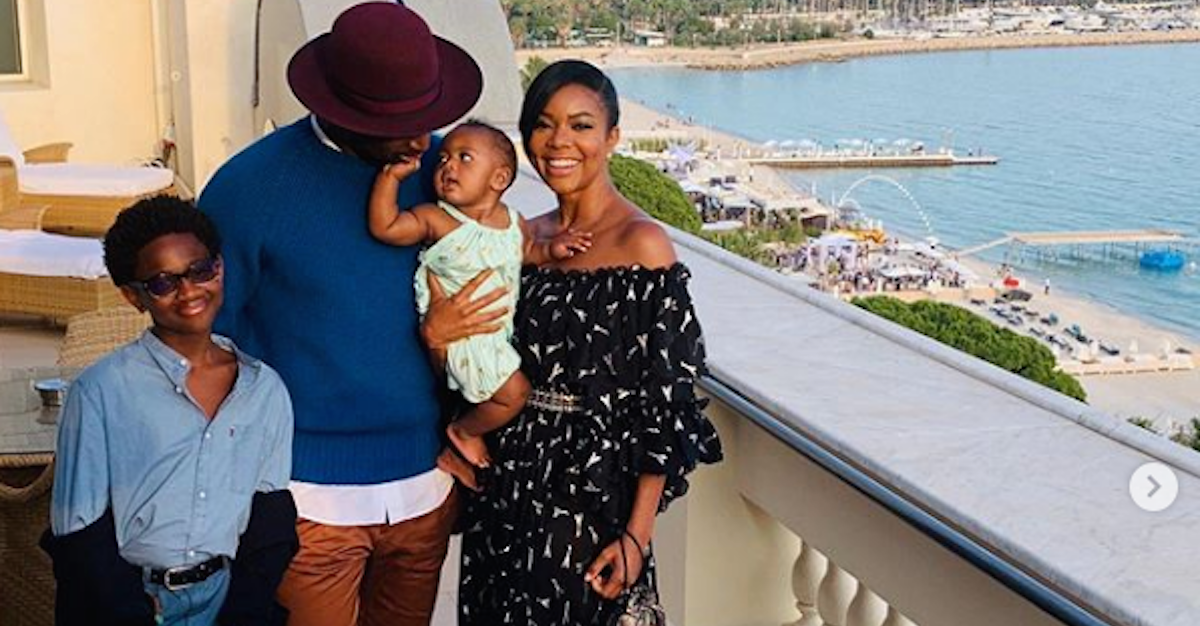 Article continues below advertisement
Now, Gabrielle and Dwyane are currently working with GLSN.
After discussing Zaya's pronoun change, Ellen revealed that Dwyane has been working with an organization called GLSN. If you aren't familiar with GLSN, it's an organization which supports LGBTQ-inclusivity within schools. It's comprised of educators and students, with chapters across the country. For more information or to donate, navigate to GLSN's website.
Gabrielle officially introduced Zaya via social media.
Gabrielle also voiced support for Zaya on Feb. 11 — except the loving step-mom took to Instagram and Twitter to address the12-year-old's change of pronouns.
"Meet Zaya," Gabrielle captioned a video of her step-daughter talking about being true to herself. "She's compassionate, loving, whip smart and we are so proud of her. It's Ok to listen to, love & respect your children exactly as they are. Love and light good people."
Article continues below advertisement
Our world definitely needs more parents like Dwyane and Gabrielle — regardless of what your child is going through, love and support are key.