Ellie Kemper's Getting Hate for Being Involved With an "Elitist" Missouri Club
'Unbreakable Kimmy Schmidt' star Ellie Kemper faces scrutiny after it was revealed she was crowned the 1999 Veiled Prophet Queen of Love and Beauty.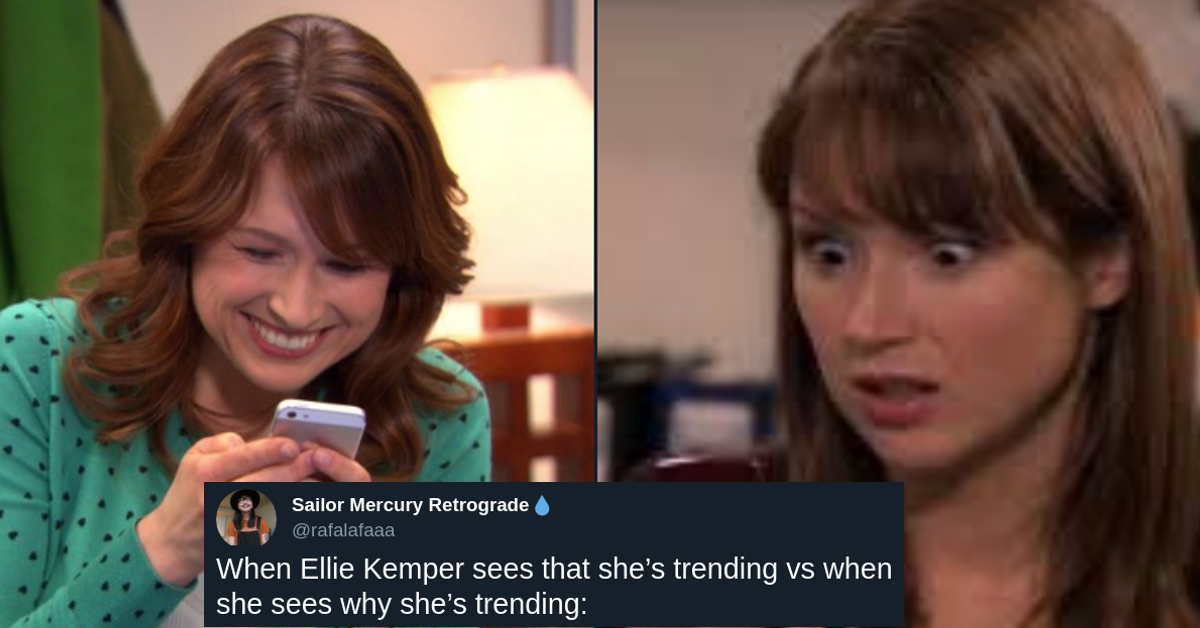 Is there a statute of limitations on things you can be canceled for? What if you're involved with an organization that pre-dates the Civil Rights Movement and was more than likely comprised of members who were racist and/or elitist and exclusionary of folks who weren't in the same socio-economic class as you?
That's what Ellie Kemper is getting flak for, as she was involved with the Veiled Prophet Society.
Article continues below advertisement
What is the Veiled Prophet Society, and what does Ellie Kemper have to do with them?
The Kansas City, Mo., native's got a laundry list of IMDb credits packed with high-profile and beloved comedies where she's endeared herself to fans as a quirky and enthusiastic talent: from The Office to Bridesmaids to Unbreakable Kimmy Schmidt, Ellie's a recognizable face.
Which is why so many people are shocked that she is tied to what some are calling a "racist" group.
The Veiled Prophet Organization was founded in 1878 in St. Louis by 14 local wealthy businessmen. While today, the organization's website touts its community service initiatives, its inclusiveness, and, of course, its annual debutante ball called the Veiled Prophet Ball (also known as America's Birthday Parade, now), its past is steeped in the celebration of an exclusive lifestyle, not to mention some really strange garments and robes.
Article continues below advertisement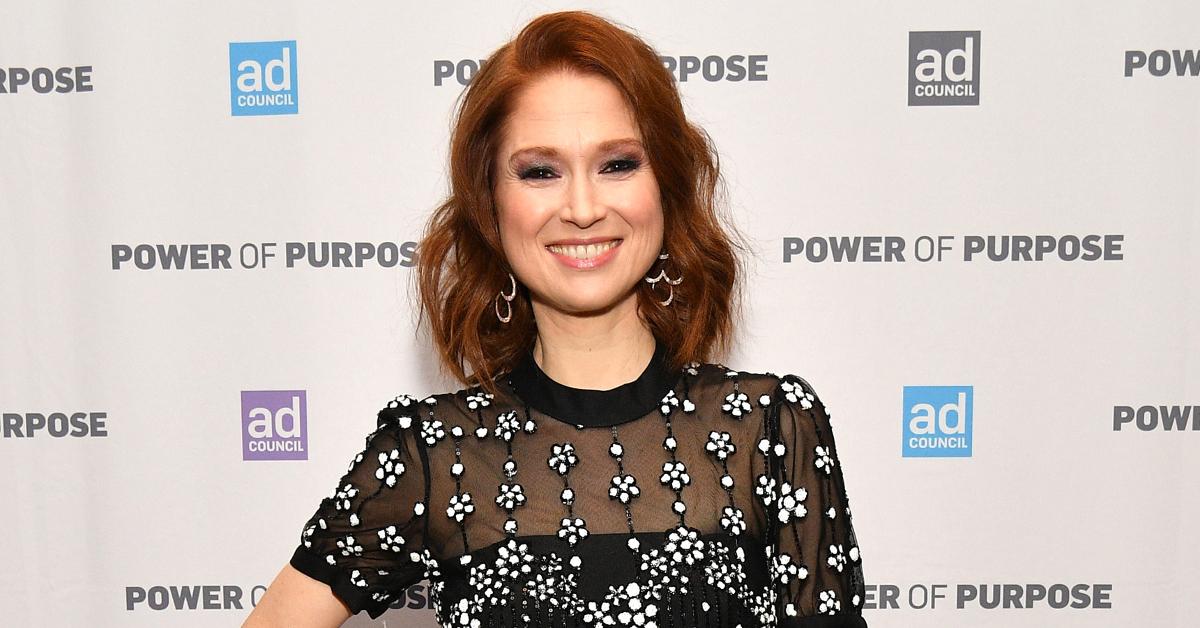 Many think their robes are reminiscent of the KKK, but the Veiled Prophet Society predates the racist group.
A weird promotional image of the Veiled Prophet Ball from the 1870s depicts a scene that looks like it was born from an opium-induced fever dream and has all the trying-to-be-cheery-but-is-actually-terrifying energy from that time period.
When one looks at the picture, and factors in that the parade is perceived as a gloating, smug affair about reinforcing social class structures, it's unsurprising that the VPO is viewed as an institution that was steeped in exclusionary practices.
Article continues below advertisement
And then when one considers that the VPO was more than likely conceived by Confederate Officer Alonzo Slayback, who introduced the parade as an attempt to quell a general labor strike in 1877, it's hard to dispute that the VPO was established as a means of doing just that: demonstrating the "power" of the ruling class in St. Louis, as author Thomas Spencer wrote.
Article continues below advertisement
A 2014 article published by The Atlantic mentions that the parade was a direct response to St. Louis' growing labor movement's unification between workers who found a sense of commonality between one another regardless of race: "[The parade was a] response to growing labor unrest in the city, much of it involving cooperation between white and [Black] workers."
Article continues below advertisement
Spencer also penned, "Symbolically gaining control of the streets, the elites presented St. Louis history and American history by tracing the triumphs of great men – men who happened to be the Veiled Prophet members' ancestors. The parade, therefore, was intended to awe the masses toward passivity with its symbolic show of power."
Article continues below advertisement
Ellie Kemper's receiving heat because she was the 1999 "Queen of Love and Beauty" at the Veiled Prophet Ball.
The St. Louis Post-Dispatch reported that "Elizabeth Claire 'Ellie' Kemper, 19, [was crowned] the 1999 Queen of Love and Beauty" while she was a freshman at Princeton University.
Kemper comes from a wealthy family; her father is David Kemper, who is an executive chairman for Commerce Bank.
Today, the VPO Ball is described as such: "Each year, approximately sixty to seventy young women are chosen for their outstanding community service efforts and walk down the magnificent 72-foot-long Veiled Prophet runway in fashionable couture gowns, and in front of family and friends, are presented and honored for their contributions."
Article continues below advertisement
In a statement to USA Today, the Veiled Prophet Organization denied accusations that it practices racism: "Our organization believes in and promotes inclusion, diversity and equality for this region. We absolutely reject racism and have never partnered or associated with any organization that harbors these beliefs."
Civil Rights protests in St. Louis ultimately changed the long-standing operations of the VPO: the group's first Black members joined its ranks in 1979, 20 years before Kemper was named its proverbial Belle of the Ball.
Article continues below advertisement
On the VPO's website, the institution appears to acknowledge its troubled past: "Many things have changed since 1878, but the Veiled Prophet Organization will always continue its largest gift to the community: a spectacular parade that has become one of St. Louis' most enduring family traditions."
Tons of commenters on social media highlighted the peculiar nature of the parade, and were quick to lambast Ellie for participating in the parade when she was 19 years old.
Article continues below advertisement
Others are calling Ellie a "KKK Pageant Queen" and "KKK Princess" despite there never being any ties between the Veiled Prophet Organization and the Ku Klux Klan.
Article continues below advertisement