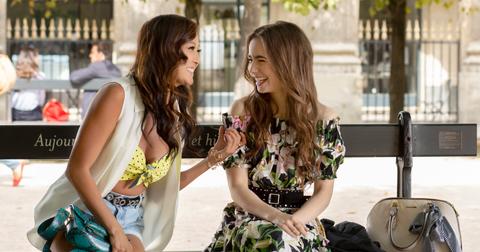 'Emily in Paris' Is a Hit on Netflix but Will There Be a Season 2?
By Katie Garrity

Oct. 2 2020, Published 4:49 p.m. ET
Since international travel restrictions have left a lot of us out of luck when it comes to vacations and dreamy getaways. Thankfully, we always have television to take us out of our reality for a bit.
Article continues below advertisement
Sex and the City creator Darren Star provided us with a Parisian getaway in Netflix's Emily in Paris, that follows the adventures of Emily Cooper, played by Lily Collins, a happy-go-lucky Midwestern marketing executive, as she adjusts to her new life in Paris.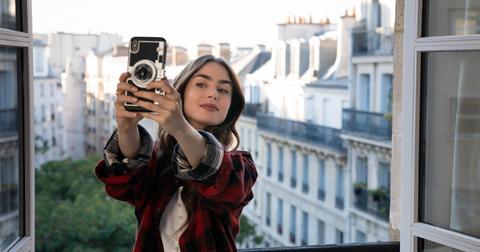 Article continues below advertisement
From multiple love interests to a couple of work snafus, Emily really goes through it in her first year in Paris. Fans have already binge-watched all 10 episodes, and now everyone is wondering if there is a Season 2 in the works. Here's everything we know so far about what might happen next for the show.
Show creator Darren Star speaks of the show as if there will be a Season 2.
It seems like Emily in Paris fans have nothing to worry about in regards to the show only running for one season. Darren Star has already spilled to Oprah Magazine about what he sees for Emily and her friends in Season 2. 
Article continues below advertisement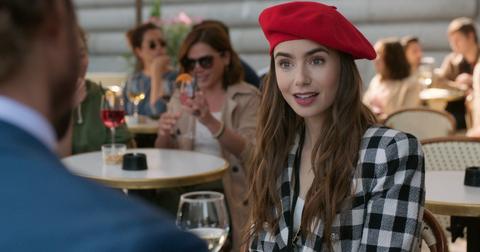 "In season 2, she's going to be more of a part of the fabric of the world she's living in. She'll be more of a resident of the city," he shared. "She'll have her feet on the ground a little more. She's making a life there."
Article continues below advertisement
While typically the promise of a Season 2 doesn't come from Netflix until they see how Season 1 fairs on the streaming platform, it seems like a second season is a no-brainer! Interestingly enough, the Emily in Paris series was actually produced by ViacomCBS's MTV and was originally meant to air on the Paramount Network. 
However, the series was moved to Netflix. 
A release date for Season 2 of 'Emily in Paris' is up in the air.
While it's pretty clear that there will be a Season 2 of Emily in Paris, the question of when that season would begin filming and eventually be released is still up for debate. While some shows have made production work amidst the COVID-19 pandemic like Dancing with the Stars and The Masked Singer, there are other shows that have been put in indefinite holds like Killing Eve. 
Article continues below advertisement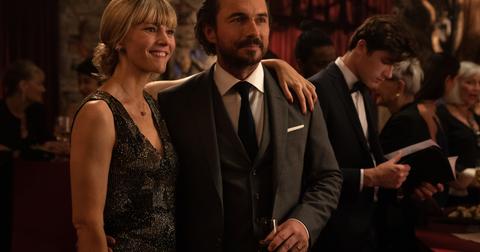 Emily in Paris is filmed in, duh, Paris, France, so filming wouldn't be able to begin until some travel restrictions are lifted at the very least. Ashley Park, who plays Emily's friend Mindy, says filming in Paris was a life-changing experience. 
Article continues below advertisement
"I came into my own, just as Emily was discovering who she is. The running joke on set was, 'What's going on in Ashley in Paris? I was living what Emily was, in real time," Park tells OprahMag.com.
How does 'Emily in Paris' Season 1 end? Warning: spoilers ahead!
Throughout the first season of Emily in Paris, we see Emily have an intense flirtation with her next-door neighbor, Gabriel played by Lucas Bravo. The one hitch is that (Spoiler Alert!), up until the final episode, Gabriel has a girlfriend.
Article continues below advertisement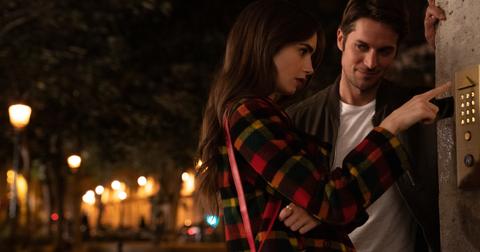 Lucas Bravo told Oprah Mag that he is excited for the "huge field of opportunities" that Season 2 has for his character's relationship with Emily. 
"Gabriel's life was sad before she came along. He knew what he wanted but he didn't know how to get it. He didn't know how to be the best version of himself," he explained. "Emily isn't just Emily. It's the first day of the rest of his life when he meets her. He's so excited for what's in store."
Stream Emily in Paris on Netflix now!