Ethan Zohn Isn't Just Returning to 'Survivor' — He's Also a Cancer Survivor
Ethan Zohn defeated his cancer diagnosis and now, he's back for Season 40, Winners at War and ready to win! Will Ethan be the winner of all winners?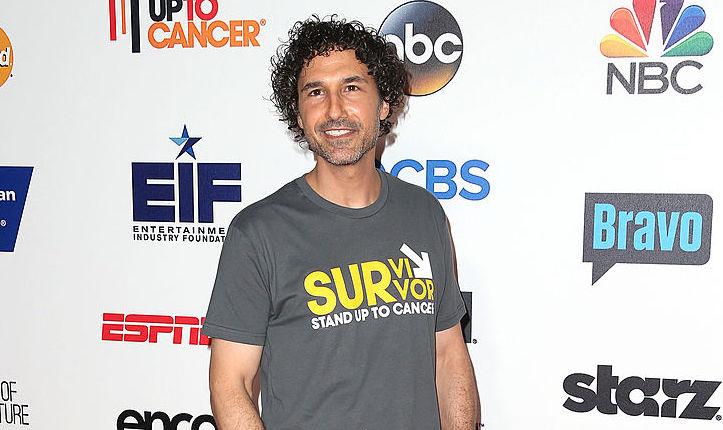 Survivor is about to enter its 40th season! It's hard to believe that it has been 20 years since the revolutionary show first aired on CBS, but the show's longevity speaks to the popularity and sustainability of it. Through the ever-changing and evolving landscape of pop culture, television and technology over the past two decades, Survivor has proved it can stand the test of time.
Article continues below advertisement
To celebrate 40 seasons, Survivor is bringing back some of the best island-goers from the last twenty years. The season will be a "best of the best" battle between twenty previous winners to see who really is the best survivor of all time. And that includes legendary contestant and two-time cancer survivor, Ethan Zohn.
Get to know 'Survivor' winner, Ethan Zohn.
Ethan was only in his twenties when he joined the cast of Survivor: Africa back in 2002. Before entering the world of reality television, he was playing professional soccer, hoping to get some extra exposure from the show. He got that and a lot more. Since his stint on reality TV, Ethan's become one of the most memorable Survivor contestants. Not just because he won his season but also for his charity work, altruism, and public battle with cancer.
Article continues below advertisement
He co-founded a charity called Grassroot Soccer, which helps educate children in developing countries about HIV and AIDS through soccer. He also donated part of his $1 million dollar prize to the organization.
Article continues below advertisement
Ethan was diagnosed with cancer in 2009.
In 2009, at the age of 35, he was diagnosed with a rare type of cancer called CD20-positive Hodgkin's lymphoma. After undergoing several stem cell treatments and chemotherapy, he went into remission, only for his cancer to return in 2011. In March 2013, Ethan announced that he was officially cancer-free, having received stem cells from his brother along with some experimental treatment.
Article continues below advertisement
Even through his battle with cancer, Ethan never gave up his dream of returning to the game. He told Entertainment Weekly, "I was watching Heroes vs. Villains in my hospital room getting my second stem cell transplant praying, dreaming that I'd stay alive or I'd be healthy enough to come play again, and I'm here."
Ethan is a huge advocate for CBD treatment methods.
After his body went into remission, the Survivor winner still found himself having destructive thoughts and reeling from anxiety and depression. He wrote, "I was supposed to be living a happy cancer-free life, but I was so controlled by my anxiety, by a fear of death...that I wasn't really able to live. I grew tired of wasting days worrying, being controlled by doubts and uncertainty. Being controlled by anything is not living."
Article continues below advertisement
Ethan turned to CBD treatments and says that his life changed forever. Instead of consuming eight or nine different medications daily, he was turning to cannabis to help treat his anxiety, depression, and other lingering illnesses after his remission.
Article continues below advertisement
Ethan continued, "This is where cannabis came to the rescue. I'd heard that CBD oil or cannabidiol, a non-intoxicating extract from the cannabis plant, was a potentially effective treatment for anxiety. And I'd noticed, from my own experience, that cannabis had helped me relax, helped me change my thought patterns and be present in life again."
We are rooting for Ethan on this season of survivor and can't wait to see his gameplay! Survivor: Winners at War premieres Feb. 12 at 8/7c.