Taco Bell Is Giving Away Free Tacos All Thanks to #Sports
Why can you get a free taco from the World Series? Tex Mex chain, Taco Bell, is currently honoring its annual "Steal a Base, Steal a Taco" promotion.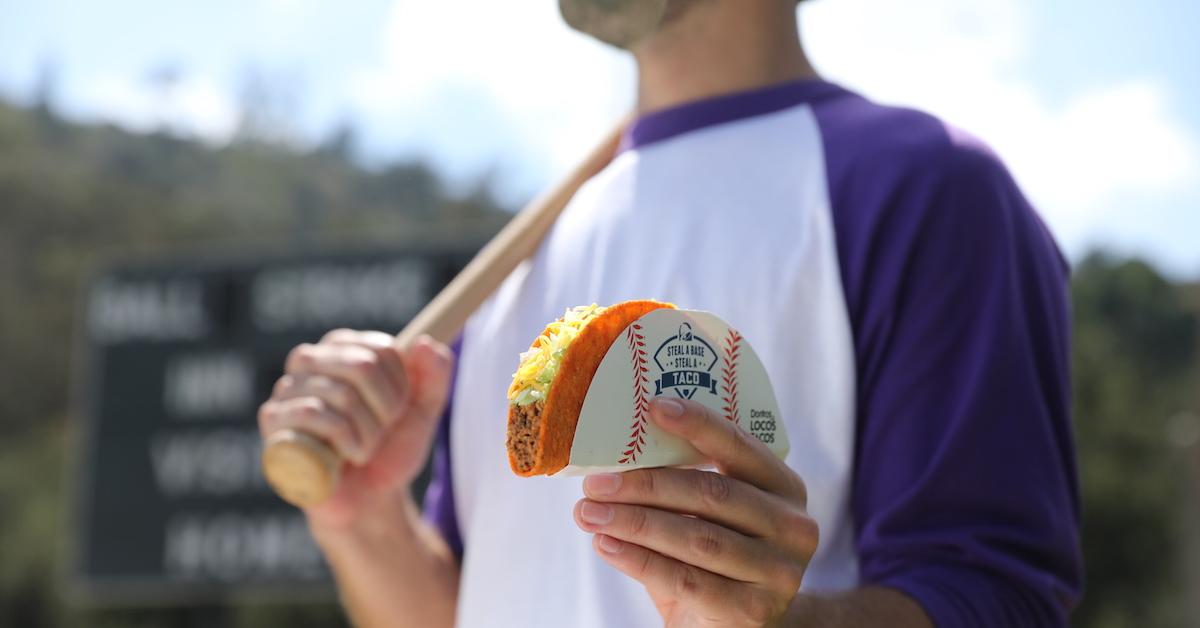 There is somewhat of a small chance you're one of the few Americans who doesn't watch baseball (and trust me, you aren't alone). But believe me when I say I'm always down to watch a game if it means I'll be rewarded with food in the end.
And thanks to the World Series, you can get yourself free Nacho Cheese Doritos Locos Tacos from Taco Bell.
Article continues below advertisement
Yes, you heard that loud and clear, my food-lovin friends — and since you probably didn't watch the game in its entirety, here's why you can get a free World Series taco.
Here's why Taco Bell is giving out free tacos for the World Series.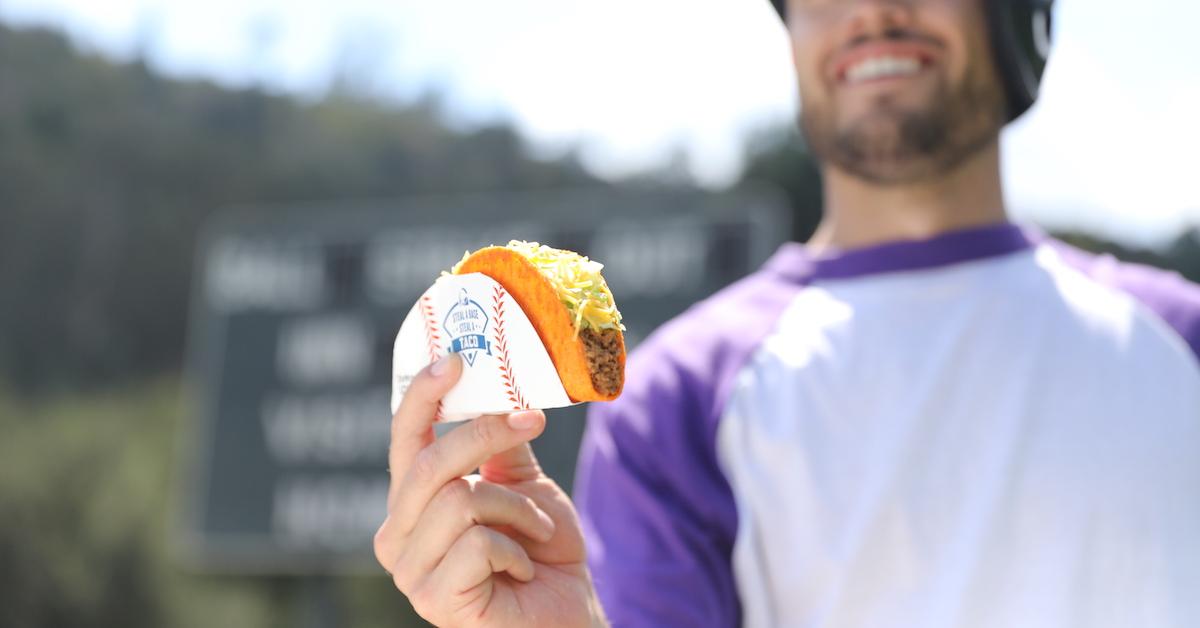 Article continues below advertisement
For the seventh year in a row, Taco Bell is running its "Steal a Base, Steal a Taco" promotion during the World Series, according to the brand, which awards Taco Bell customers with a free taco, once the first base of the World Series is stolen.
And luckily for food enthusiasts (and Washington Nationals fans) alike, "Taco Hero" Trea Turner stole second base during the first game of the 2019 World Series in his game against the Houston Astros.
And while this successful steal was a major feat for Nationals fans nationwide, it ultimately rewarded T-Bell fans with free Nacho Cheese Doritos Locos Tacos.
So basically, it was all around good news... except for Houston. Sorry, guys.
Article continues below advertisement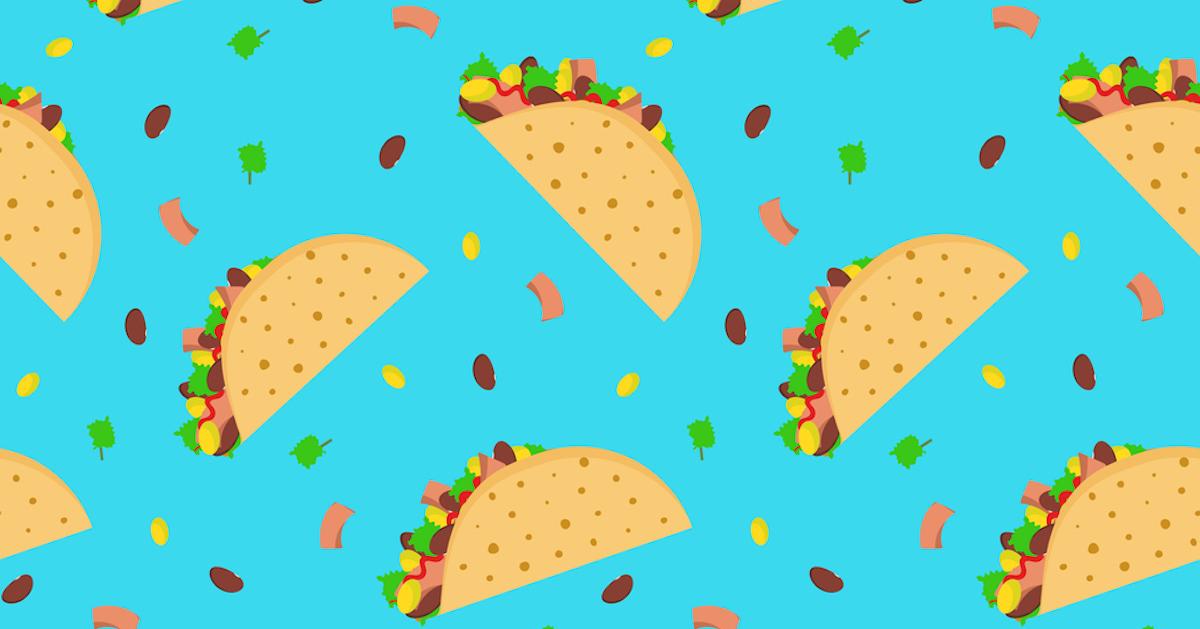 Anyway, here's how to redeem your free taco.
Taco Bell is doling out its free "Steal a Base" tacos on Wednesday, Oct. 30 from 2:00 p.m. to 6 p.m. local time.
The offer only stands at participating U.S. Taco Bell locations, though, so make sure to check that your go-to neighborhood location is — in fact — running the deal before you go.
Article continues below advertisement
And if you're registered online or via the Taco Bell app, good news — you can redeem your free Nacho Cheese Doritos Locos Tacos all day long on Oct. 30. It'll enable you to skip the line, if that's a big enough incentive.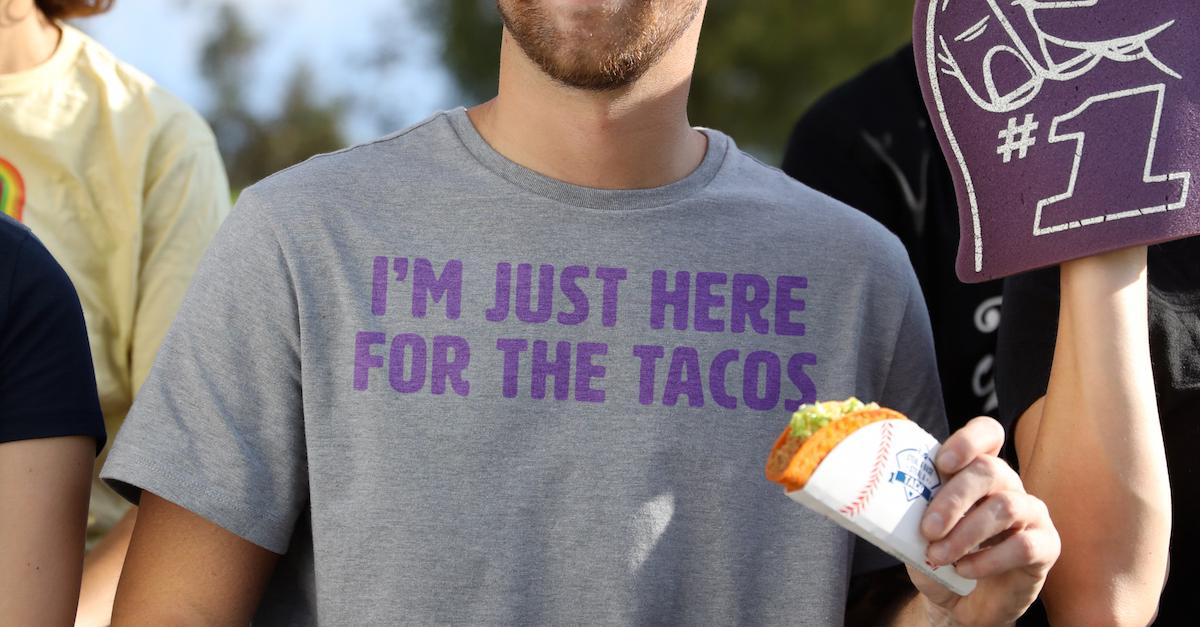 Article continues below advertisement
You can also get a free taco this month by simply being a good person.
Taco Bell customers who round up their purchase total to the nearest dollar between Oct. 17 and Oct. 31 will receive a coupon for a free crunchy taco or medium drink, which they can redeem from Nov. 1 to Nov. 15 at participating locations.
All of the money donated will go to Taco Bell Foundation's Live Mas Scholarship, which helps Taco Bell team members and fans go to college. So it's a total worthwhile endeavor.
Truth be told, I've never been more grateful for #sports in my entire life.
Basically, I am about to get a free taco from a game I didn't even have to watch. Let that sink in. If you ask me, this is way too good to be true. And in all seriousness, I would like to formally thank Taco Bell for all they've done for me, as well as The Washington National's Trea Turner, for being the one true taco hero. It's what we all needed, really.