'Game of Thrones' Fans Aren't Happy That Jon Didn't Pet Ghost In Episode 4
Jon Snow didn't seem to appreciate everything that Ghost had done for him.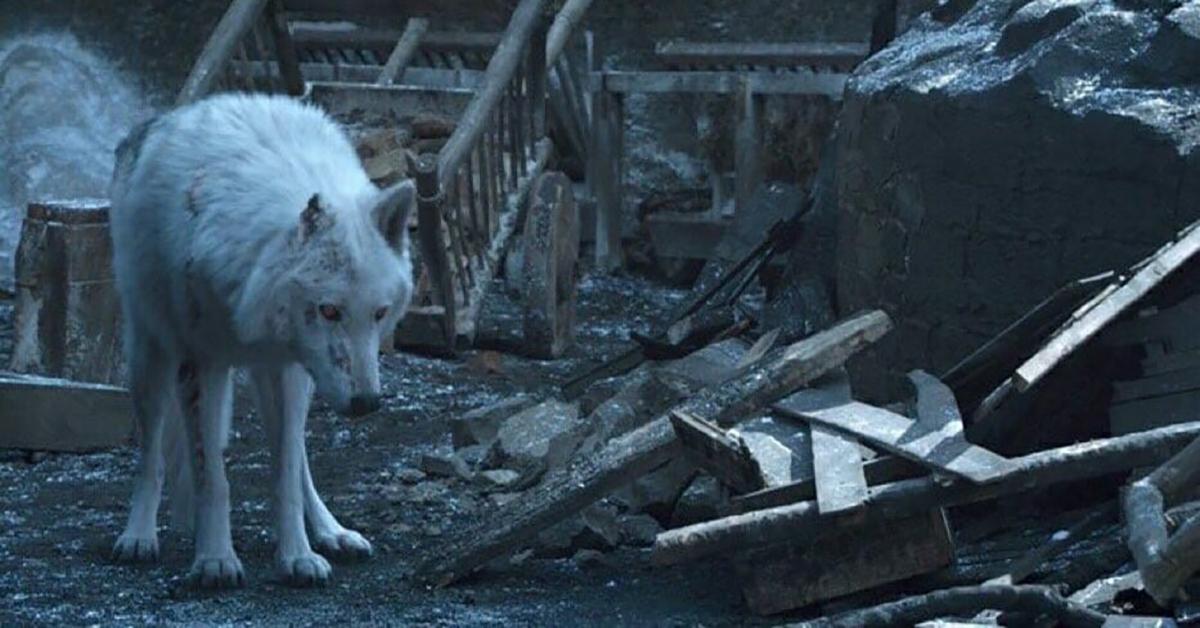 When we watch Game of Thrones, we usually ask who's going to win the Iron Throne. We don't ask who deserves the Iron Throne. There's no question that Jon Snow's direwolf Ghost has definitely been a good boy this season and deserves his own Iron Throne pet bed.
Article continues below advertisement
In Season 8, Episode 3, we saw Ghost charge with the Dothraki and many presumed that we'd lost yet another direwolf. Thankfully, it was revealed in Episode 4 that Ghost survived the battle, though he did pick up a few war wounds from the fight.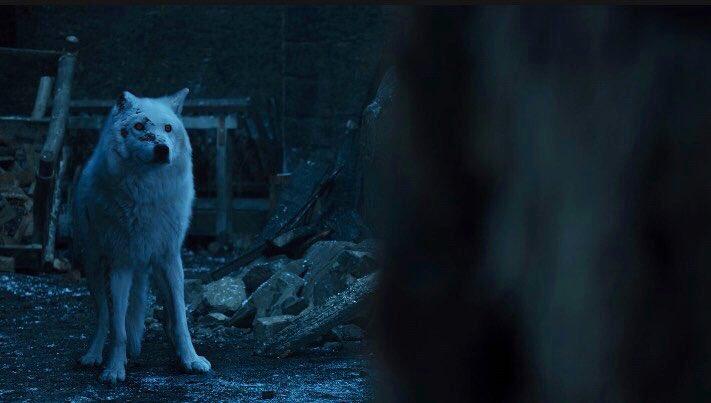 Article continues below advertisement
Fans still aren't happy though. In the scene where Jon is saying his goodbyes to Tormund and Samwell Tarly before setting off to King's Landing, Ghost is sitting right there and Jon doesn't even pet him. In fact, he tells Tormund to take Ghost with him when he heads back north of the wall.
Thankfully, Twitter was there to tell Ghost he's a good boy and call out Jon Snow.
Article continues below advertisement
"Ghost was there for Jon and then he gets abandoned," one fan pointed out.
Article continues below advertisement
Fans are rightfully attached to Ghost, one of only two remaining Stark direwolves. When the Stark family found a litter of abandoned direwolves back in Season 1, each of the Stark children adopted one. As their half-brother, Snow is left out, but he later chances upon an albino runt of the litter, Ghost.
Ghost has been by Jon's side since he joined the Night's Watch, retook Castle Black, and never left Jon's side after he was killed in the mutiny. Ghost deserved better.
"Retweet if you think ghost was the best boy in Winterfell and deserved all the pets Jon didn't give him," one user wrote, receiving over 40,000 retweets.
Article continues below advertisement
Article continues below advertisement
"It just seems like the writers or the CGI department didn't care to use him at all," another user wrote. "So they had Jon ignore him and we pretend like he never existed then toss him aside like a stray."
One user added: "No hugs, no snacks, and he was given away to homeless forest people."
Article continues below advertisement
But, are any other direwolves still alive? 
Unfortunately, only two of the original direwolves are still around. The four who have already met their fate are:
Lady, adopted by Sansa Stark. Lady is killed by Lord Eddard Stark in the place of Nymeria, who bit Joffrey Baratheon, under the order of Robert Baratheon and Cersei Lannister.
Grey Wind, adopted by Robb Stark. Grey Wind is killed by Frey crossbowmen during the Red Wedding.
Shaggydog, adopted by Rickon Stark. Shaggydog accompanies Rickon and Osha to the Last Hearth to seek refuge, and is killed by the Umbers when they betray the Starks to the Boltons.
Summer, adopted by Bran Stark. Summer sacrifices himself along with Hodor when the Wights attack the cave of the three-eyed raven.
Will Nymeria return? 
As mentioned above, Nymeria was released into the wild by Arya after she bites Joffrey Baratheon. She is now leading a pack of wolves in the Riverlands, and was reunited with Arya in Season 7 while she treks back to Winterfell. As Arya approaches the direwolf she raised, she tells her that she's going home and asks her to come with her, but Nymeria refuses and leaves along with her pack.
However, many fans believed that the Season 8 trailer teased the possible return of Nymeria along with her pack. The trailer shows what appeared to be a pack of wolves charging, including Ghost. We now know, however, that this scene is Ghost alongside the Dothraki's horses charging at the White Walkers during Episode 3.
Daenerys and Jon could definitely do with Nymeria's help after the events of Episode 4.
Game of Thrones airs on HBO every Sunday at 9 p.m. EST.