Guy Accidentally Texts Woman Screenshot of Her Instagram Pics Before First Date — "You Can Hate Me Now"
TikToker @yannyyacks shared an interaction she had with a guy before their first date that sparked a variety of reactions of users on the platform.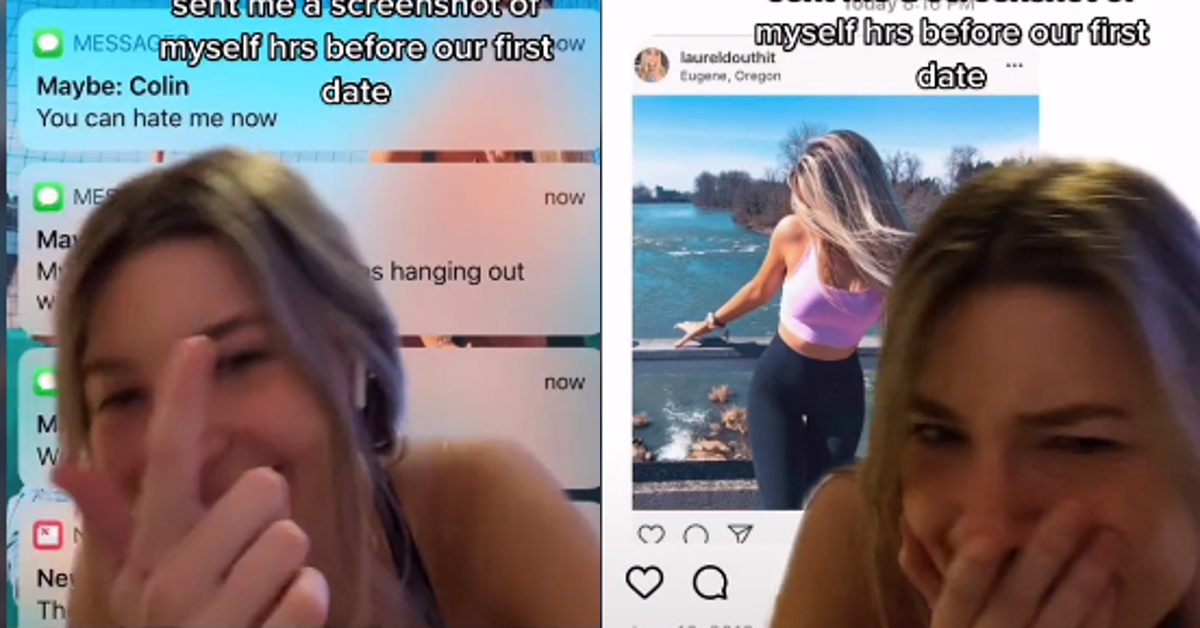 "First impressions are everything." While it can be argued that our perceptions of people can certainly change over time, the way someone presents themselves to you upon an initial meeting will paint the way that they look at you for a very long time. Let's say in your first meeting with them, you give off a negative vibe and that changes; if you do anything that's perceived "bad" there's a good chance that person will say something along the lines of, "Yeah I always had a bad feeling about them."
Article continues below advertisement
Similarly, if you get them thinking off of the bat that you're somebody who's always for fighting something that's positive and to make a situation better no matter what's going on, then they'll probably forgive you more easily if you act out of pocket or do anything to rub them the wrong way.
This is pretty much the case for every relationship, whether it be at work, with your friends, or potential romantic partners.
And anyone who's actively dating knows just how important that first impression is, especially when it's with someone you're really excited about meeting. This is probably why so many folks are reacting to this TikTok from user @yannyyacks who shared an embarrassing message she received from a guy who accidentally sent her a screenshot of herself in a conversation.
Article continues below advertisement
If you're excited about meeting someone for the first time, you're probably going to talk about them with those closest to you. You'll want to share just how cool you think they are, or how you think they're cute, and that you hope your first date goes really, really well.
And naturally, your friends are going to want to see a picture of this person who has suddenly become the apple of your eye.
Article continues below advertisement

That must've been what happened to Colin in his lead-up to his first date with @yannyyacks, but the problem is he didn't send the screenshot he took off of her Instagram account to his friend, but to her.
Article continues below advertisement

He immediately realized his mistake and sent some follow-up texts to the TikToker, writing: "Wow I'm lame."
He followed up with other messages stating: "My friend asked what girl I was hanging out with tonight."
"You can hate me now," he concluded.
Article continues below advertisement

The TikToker seemed to find the whole thing amusing, which got some commenters wondering if he really "accidentally" sent her the text at all. Some thought he was "playing chess not checkers" and that the move was a pre-meditated one to show how much he liked her.
Article continues below advertisement


Article continues below advertisement
Others thought that it was cute because he just wanted to "show...[her] off," and then there were TikTokers who pointed out that he picked a "respectful" photo of her. Others mentioned that they saw similar scenarios showed off on the platform, where the guy in question screenshot a photo of the girl he was about to date and called her a "solid 4."

Article continues below advertisement

So did @yannyyacks ultimately go on a date with the guy? It seems like his "gaffe," intentional or not, ultimately ended up working in his favor, as the TikToker says that the two of them have now been dating for two years.