These Are the 'Hell in a Cell' Matches WWE Fans Are Predicting for 2020
WWE's 'Hell in a Cell' happens every year around Halloween, and fans are already making predictions for the card. Read on for the expected matchups.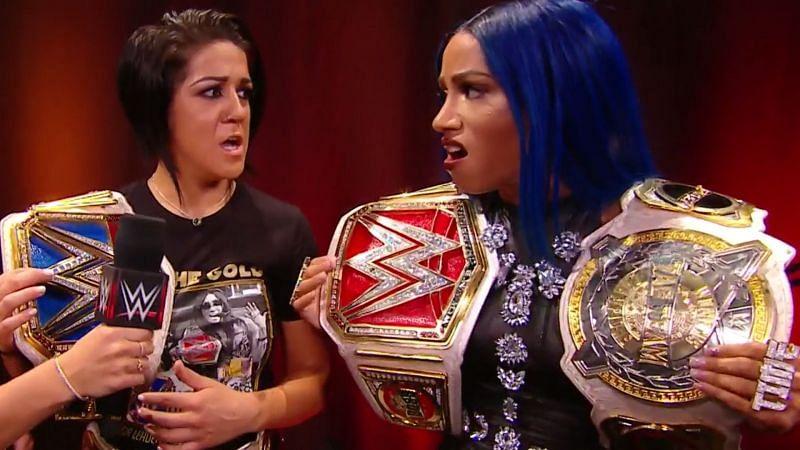 The WWE has a storied history of coming up with absolutely hysterically-named pay-per-views that either stand the test of time or fall to the wayside. Special events like Forceable Entry, Vengeance, Rebellion, and New Year's Revolution don't have the staying power of home-runs like SummerSlam and Royal Rumble, but one of the most infamous special affairs is Hell in a Cell, which occurs every year around Halloween. So, what matches are on the 2020 card?
Article continues below advertisement
The 2020 'Hell in a Cell' matches haven't been confirmed as of yet.
The WWE will most likely set up the card and start promoting the contests about two weeks out from the event, which will occur on Sunday, Oct. 25, 2020. But there are some huge rivalries that have already been cultivated for the night of body-slamming festivities. And fans are making a lot of educated guesses as to who's going to be brawling in a steel enclosure.
One of the most obvious choices is a match between Sasha Banks and Bayley, as the latter Diva smashed Banks to bits after losing a pivotal tag team match. The one-time partners turned foes share a storyline rife with betrayal, and it's exactly that kind of emotional narrative that's going to help sell such a crazy contest between the two women. It also doesn't hurt that they're some of the most popular and hardest working wrasslers on the roster who always bring it whenever they step in the ring.
Article continues below advertisement
Expect the fight between the two girls to be for the SmackDown women's championship.
Drew McIntyre has defeated Randy Orton in two big PPV matches, so one might get to thinking that, no, Drew's not going to go up against "The Legend Killer" for a third time, as any potential for a rubber match has been settled.
Drew's still riding that championship high too and is still a force to be reckoned with, both in the ring and with fans.
Article continues below advertisement
So it's hard to imagine that Drew would lose to Orton, the obvious heel to the big Brit if they did have a match. But when you've got a big time PPV on your hands, it's hard to not bank on people who can deliver. And Randy always brings the goods and has for several years now. A third match between the two of them on a massive pay-per-view would still be a huge sell.
Besides, they've got a crazy feud going on right now, so seeing them bash each other would be phenomenal.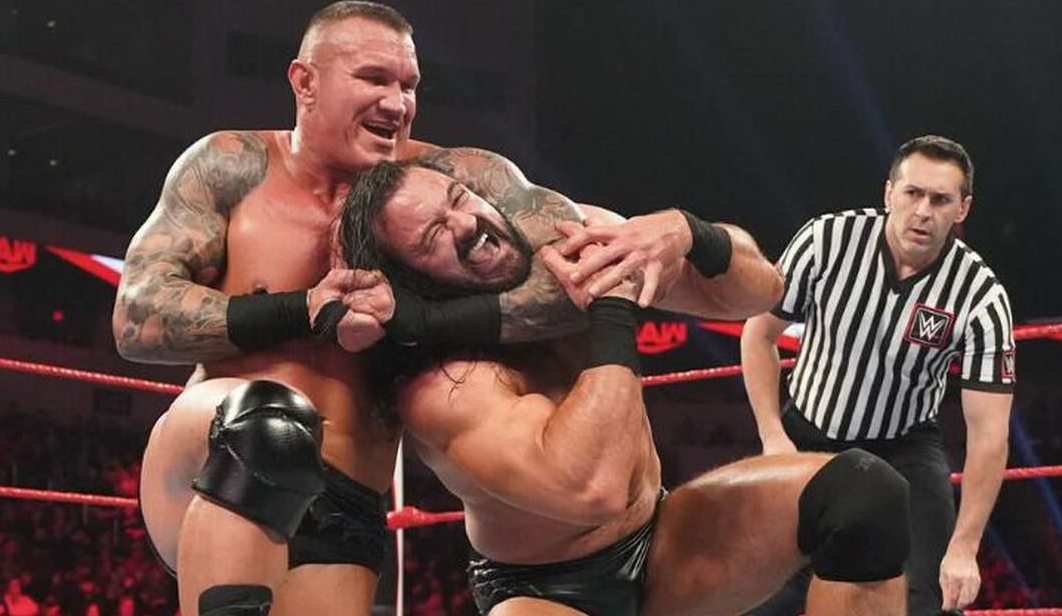 Article continues below advertisement
Seth Rollins needs to be in a high profile match in Hell in a Cell; everyone knows this. The thing is, he really isn't beefing with anyone except 23-year-old Dominik Mysterio, son of the legendary luchador. While one may argue that booking the young wrestler with Rollins in such a high profile match isn't going to happen, that would mean that their feud would be squashed at a later time.
I expect some crazy narrative shift and Dominik will battle someone else on the card.
Sami Zayn and Jeff Hardy have a great rivalry going and they're going to settle their beef. However, only a few matches actually occur in the cell during Hell in a Cell, so will Jeff be participating in one of them? While it seems like a longshot, we can't forget the bout between Hardy and Orton in 2018 — one of the greatest Cell match-ups in a very long time. So maybe the WWE will treat viewers to three separate cage bouts?
Article continues below advertisement
The biggest match that's most certainly going to happen is a Cell battle between Roman Reigns and "The Fiend" Bray Wyatt. It's going to happen. Everyone knows that it's going to happen barring any crazy injuries to the two superstars. Alexa Bliss' long stare at Reigns is pretty much a dead giveaway that the enmity between the two men will only grow, and settling the score in a ginormous cage seems like the best option at this point.
Article continues below advertisement
Oh and in case you need it for a meme post, here's the 'Hell in a Cell' copypasta.
Enjoy this Reddit user's epic running gag that can be added to any situation. You basically talk about an unrelated subject and then veer off into mentioning that "in 1998 when the Undertaker threw Mankind off Hеll in a Cell, and plummeted sixteen feet through an announcer's table."
After the crazy event occurred, JR could be heard saying, "As God is my witness he is broken in half!"
Tremendous.