Woman Takes Mom on Honeymoon After Fiancé Dumps Her the Day Before the Wedding
Woman shares on TikTok that she went on their honeymoon after he dumped her the day before their wedding. But that wasn't the only petty thing she did.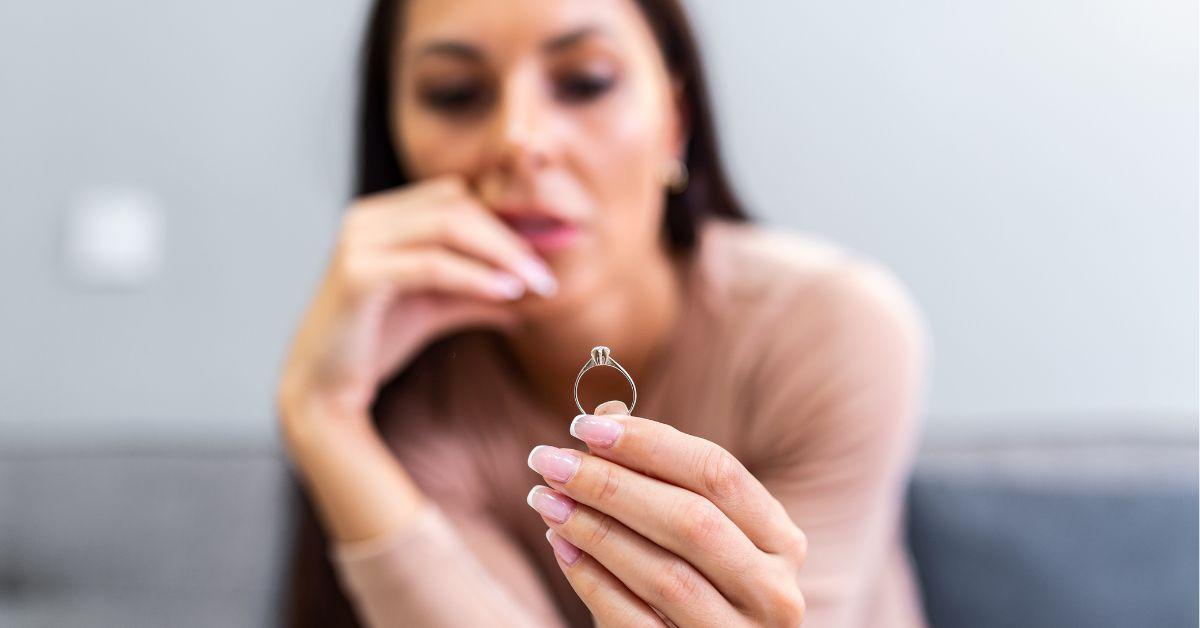 What would you do if your fiancé/fiancée decided to leave you the day before your wedding?
Would you sulk in silence or get the best revenge? TikTok creator Lacie Gooch (@laciiiegeesrna) definitely started living her best life after tragic heartbreak. Keep reading to see how she lucked out after her fiancé called their wedding off.
Article continues below advertisement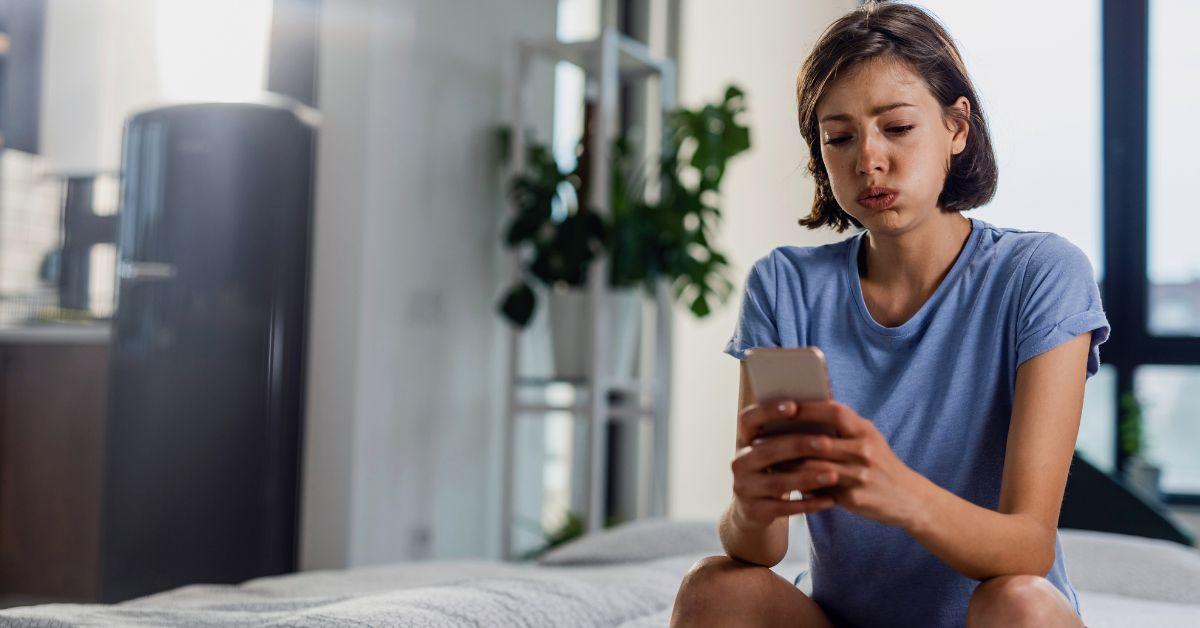 Woman still goes on honeymoon after fiancé dumps her
In a video, TikTok creator @_sadielane asked users "What is the pettiest thing you've ever done at the end of the relationship?" And Lacie sure did have a good answer.
Article continues below advertisement
In a stitch with @_sadielane, Lacie shared her story. "So after five years together and the day before we were supposed to get married, my ex decided that he didn't love me anymore and didn't want to get married," she explained.
Article continues below advertisement
But what sounded like an absolute tragedy actually had a silver lining.
Since it was so close to their wedding day, their honeymoon was already booked for and paid for by his parents. So Lacie decided to take advantage of the situation and still go. She brought her mom with her. "We had the best time," she said.
But that's not all Lacie did.
Hoping for a refund, Lacie brought her engagement ring and wedding band back to the jewelry store post-honeymoon.
"They gave me almost a single penny back, which isn't as much as he told me he paid for it but it's just another lie that he had told me," she further said.
Then she used the money earned from her wedding band and engagement ring sale to fund a solo trip to the Virgin Islands.
Article continues below advertisement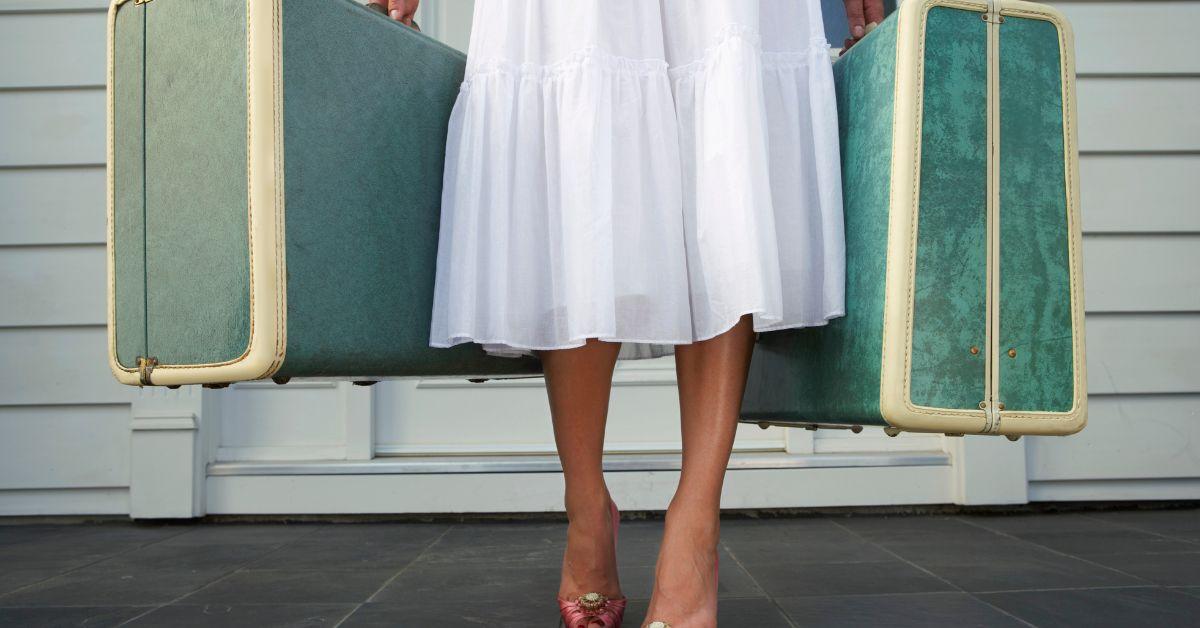 After Lacie came back from that trip, she did a burn-the-dress photoshoot with the gown she was supposed to get married in. Sadly, she didn't provide photos of that, but that's not the end of her story.
Article continues below advertisement
"After our house sold, I wouldn't let him have any of the money," she shared. She also added that she got a boob job, because why the heck not.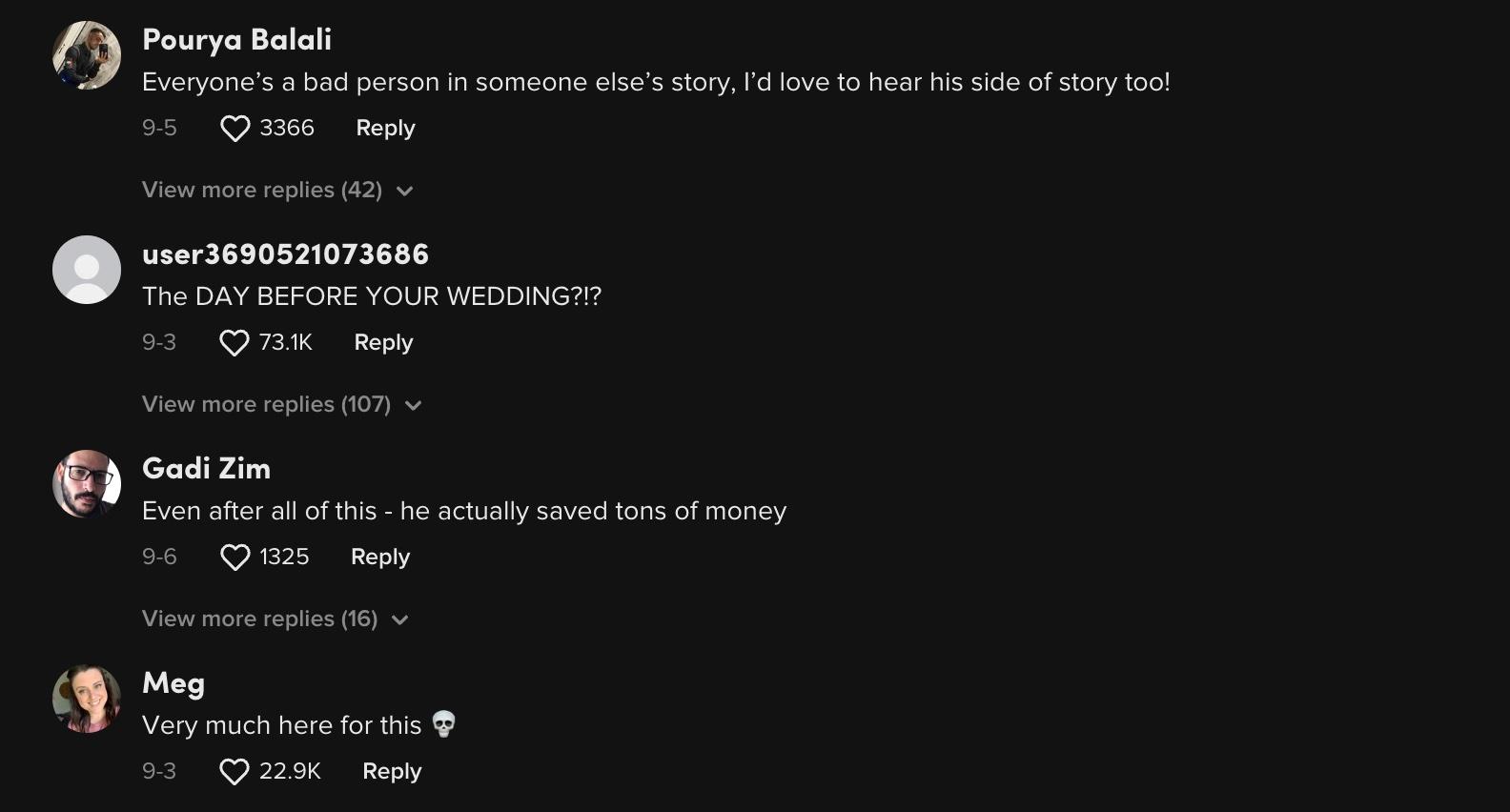 Article continues below advertisement
In the comment section, Lacie got mixed reviews. Some praised her for what she did. "Very much here for this," opined one user. But others thought it was a little evil.
"Everyone's a bad person in someone else's story, I'd love to hear his side of the story too," one user wrote.
Others argued that she should have stopped at the house and given him half of that money.
Article continues below advertisement

But others thought all of her behaviors were warranted.
Article continues below advertisement

In the comments, Lacie also added a little more background information for those who weren't a fan of what she did.
"Let's just get some facts..
1. He never asked for the ring back
2. He WILLINGLY gave me his half of the house probs bc he knew he handled it poorly."
So, is this Lacie's villain origin story? Or was she in the right to do all that?