This Is How Early You Can Buy Your Fresh Thanksgiving Turkey
How early can I buy a fresh Thanksgiving turkey? Here's when you should make that highly anticipated trip to the grocery store.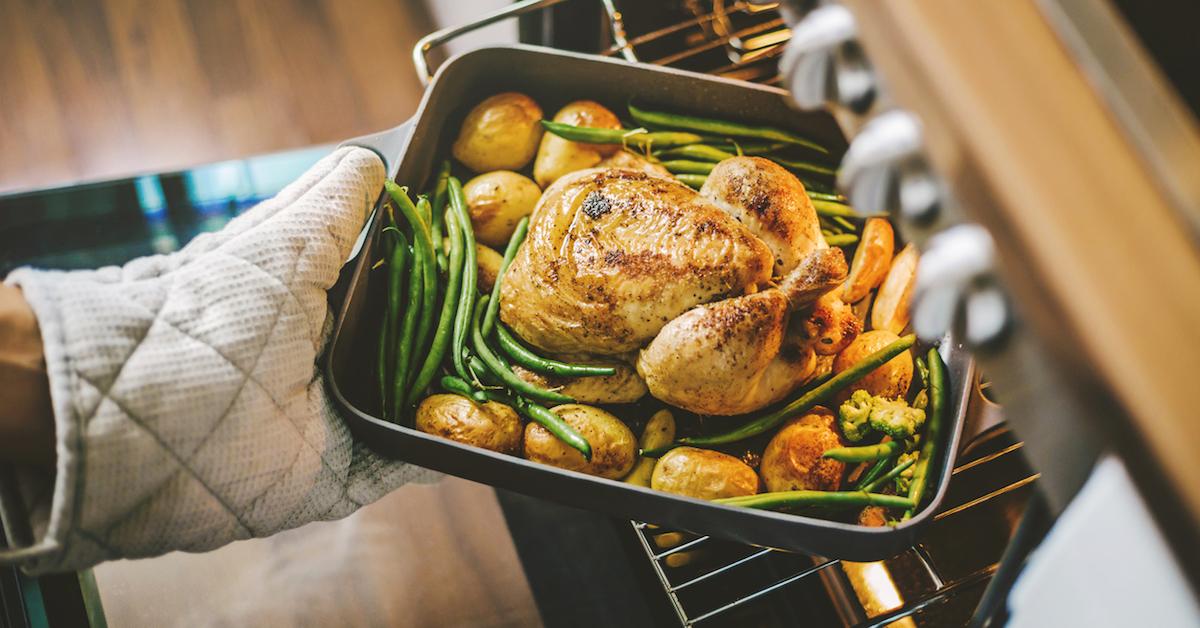 Well folks, it seems as though we're coming up to that final countdown until the big feast: with Thanksgiving coming up in less than a week, you should probably have your shopping list in order.
Since serving your house guests spoiled food would be an epic Turkey Day fail, however, you're probably wondering when the best time to buy your groceries would be... and most importantly, how early you can buy a fresh turkey.
Article continues below advertisement
So if you happen to be in charge of cooking your family's Thanksgiving feast this year, here is everything you need to know, in regards to buying all of your ingredients.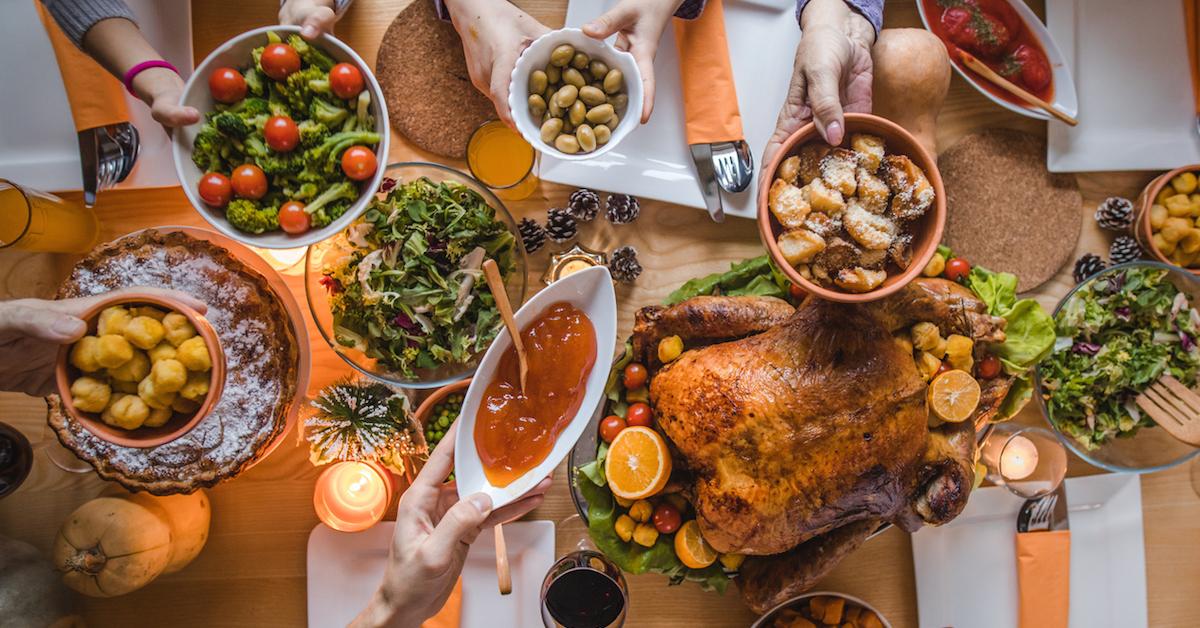 Article continues below advertisement
Unless you're freezing the turkey, you'll want to wait to buy your bird.
A raw turkey doesn't last long in the refrigerator, so unless you were planning on tossing that bird in the freezer, you'll want to wait to make your turkey purchase.
Likewise, if you buy your turkey from the grocery store's frozen section, the two-day timeline essentially starts when the meat is fully defrosted.
So, if you think about it, a turkey might take a full three days to thaw. That means you should cook it within the two days of being fully thawed. You picking up what I'm putting down?
Article continues below advertisement
Speaking of turkeys, Whole Foods is offering a fire turkey deal this year. According to a press release, between Nov. 13 and Nov. 28, the grocery chain is offering a major sale on organic and classic turkeys.
Organic will go for $3.49 per pound, while classic turkeys will cost you $2.49 per pound. And if you're a Prime member, organic turkeys will cost $2.99 per pound with classic costing $1.99 per pound. Just make sure to get your bird while supplies last — that sale is too good to pass up.
Article continues below advertisement
Fruits and vegetables can last longer.
In terms of veggies, whether you're making potatoes, roasted veggies, or a salad, you buy your ingredients up to a week early. According to Real Simple, you should wrap your vegetables in its original packaging or in a plastic bag to last longer.
Keep in mind, though, that each vegetable has a different shelf life. So make sure to research that ahead of time.
But if you're thinking about baking an apple pie, apples are a totally different ball game. In fact, an apple can last up to three weeks in the refrigerator, so you can basically use those big juicy reds you picked at the end of October for your November baking endeavors.
That definitely makes your shopping a little easier, doesn't it? Thought so.
Article continues below advertisement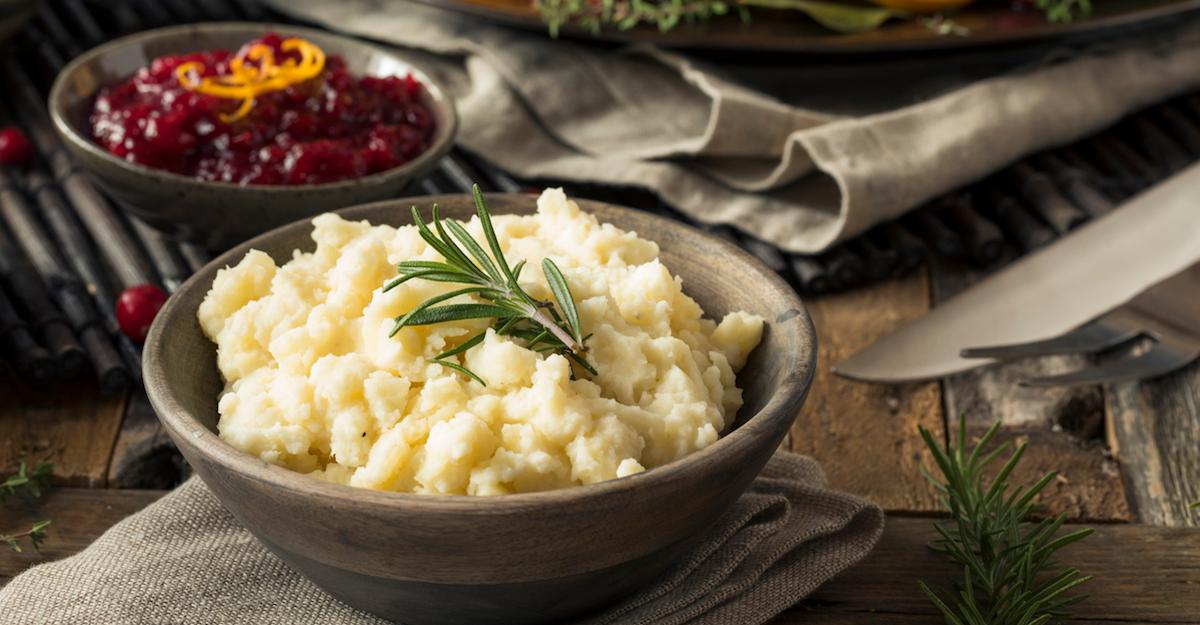 ... And baking ingredients last a lifetime. 
Well, not really. But they do last much longer than perishables. According to CNET, ingredients like unopened baking powder and baking soda cast last between one and three years.
White flour lasts up to six months, and sugar lasts up to two years. So you're basically set on everything if you have leftover ingredients from last year's baking spree.
Getting your shopping done ahead of time definitely feels gratifying, but you'll want to track the shelf life of each ingredient before doing so.
Like I said, serving spoiled food at Thanksgiving would be a major no-no, so I strongly suggest abiding by these "rules" for a flawless (and food poisoning-free) Thanksgiving dinner.