Here's How Much Queen Dolly Parton Donated to COVID Vaccine Research
Today it was discovered that Dolly Parton played a huge role in funding research for the COVID-19 vaccine. How much did she donate exactly?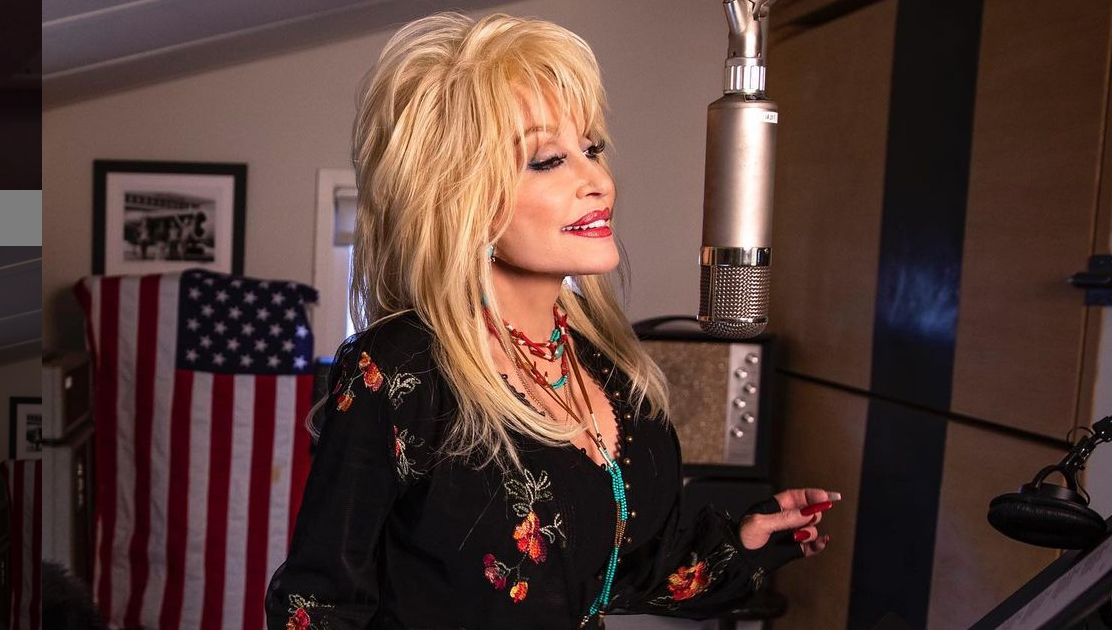 Dolly Parton is here to save the world. But literally, she is. Today we learned that national treasure Dolly Parton was one of the people who helped fund Moderna's COVID-19 vaccine, which is reported to be 94.5% effective against COVID.
Dr. Fauci said that the vaccine might be available as early as December (that counts as a Christmas miracle, right?), so we truly do have Dolly Parton to thank for playing a role in combating the coronavirus.
Article continues below advertisement
How much did Dolly Parton donate?
Dolly Parton donated $1 million to Vanderbilt University, which was involved with Moderna Inc's work with creating the COVID-19 vaccine. She made the announcement back in April on Instagram, telling fans that she was donating $1 million to Vanderbilt "towards that research" and she also used her platform to encourage others to donate. This isn't the first time Queen Dolly has donated to worthy causes. The Dollywood Foundation helped Tennessee families impacted by wildfires and founded Dolly Parton's Imagination Library, which donated over 100 million books to children.
Article continues below advertisement
"I'm just happy that anything I do can help somebody else, and when I donated the money to the Covid fund, I just wanted it to do good. Evidently, it is. Let's just hope we find a cure real soon," Dolly said today on TODAY.
Article continues below advertisement
While it's no surprise that Dolly played such a vital role in COVID vaccine research, it's still a delightful discovery. It was made earlier when "the Dolly Parton COVID-19 Research Fund" caught someone's eye when they were scoping out which institutions played a role in funding the Moderna vaccine.
Dolly actually has a personal connection to Vanderbilt, as her longtime friend Dr. Naji Abumrad gave her the scoop that the researchers at Vanderbilt were involved in some groundbreaking vaccine research. According to Business Insider, Dolly and Dr. Naji Abumrad have known each other since 2014, when he treated her injuries after she was involved in a car accident.
Article continues below advertisement
As soon as people learned about Dolly's involvement, people went bonkers on Twitter, celebrating the country star icon for her philanthropic endeavors that will hopefully give us a COVID vaccine and end this terrible, garbage year. What a magical turn of events. And maybe, just maybe, we can call it the Dolly Parton vaccine (that's not our idea —we took that from a tweet).
Article continues below advertisement
Even Zach Braff is impressed. "I always knew Dolly Parton would save us," he wrote on Twitter. Obviously Dolly would save us! She gave us "Jolene," and Buffy the Vampire Slayer after all.
Article continues below advertisement
Someone made a good point, saying, "Dolly Parton helped fund the Moderna COVID vaccine, has donated more books than any person in the history of the planet, is one of the greatest recording artists and song writers in history but hasn't received the Presidential Medal of Freedom. Meanwhile, Rush Limbaugh has." Someone give this woman a freaking medal, please. Make it several.
Article continues below advertisement
And if Trump even tries to take credit for this (JK, he already has), we have to shut it down. This is Dolly's contribution for humanity, and she deserves all the recognition right now. It's truly inspiring when celebrities with immense wealth use their capital for good. Dolly, your name will be in history books.
Article continues below advertisement
Just because we're closer to getting a COVID-19 vaccine doesn't mean you can let your guard down. Cases of COVID have skyrocketed across the country, and many cities have imposed strict social orders to try to curb the outbreaks because the hospitals are at max patient capacity. Wear your mask. Stay at home if possible. Don't congregate with large groups of people. And get your flu shot while you're at it. Do it for Dolly.
The best way to prevent contracting or spreading the coronavirus is with thorough hand washing and social distancing. If you feel you may be experiencing symptoms of the coronavirus, which include persistent cough (usually dry), fever, shortness of breath, and fatigue, please call your doctor before going to get tested. For comprehensive resources and updates, visit the CDC website. If you are experiencing anxiety about the virus, seek out mental health support from your provider or visit NAMI.org.