TikTok's Pro Accounts Provide Some Valuable Insights (and They're Totally Free!)
Want access to your TikTok analytics? You can easily upgrade your account to a pro account in a matter of minutes. Here's how to do it.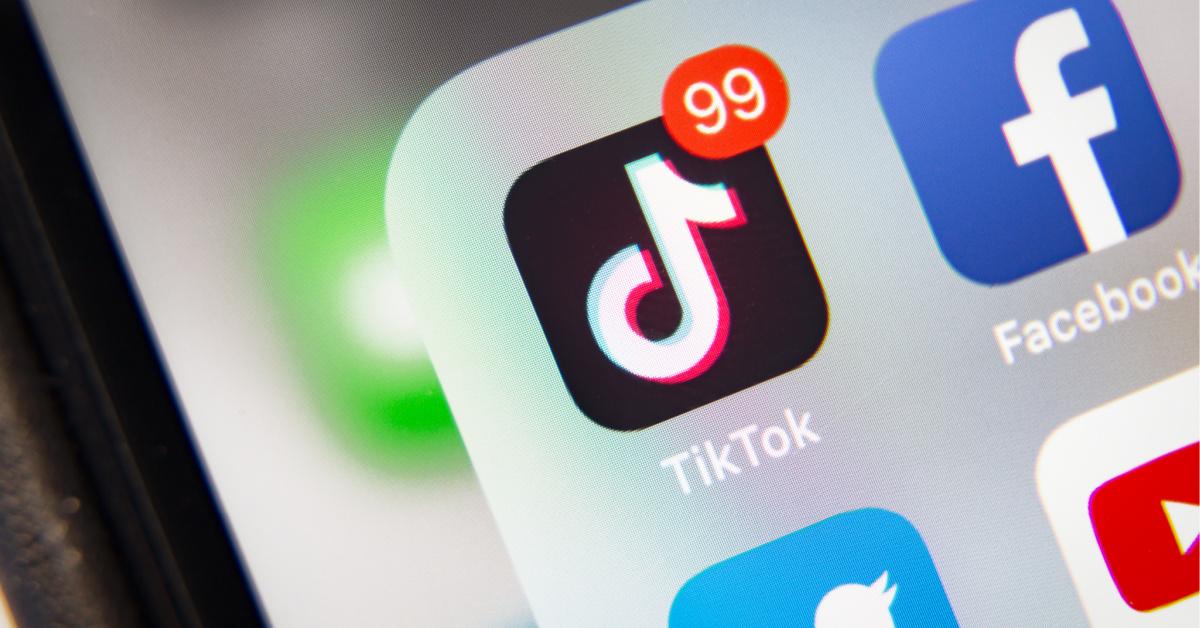 The vast majority of us use TikTok as a fun way to fill some free time (although we all know how quickly it can go from spending a few minutes of free time on the app to spending literal hours scrolling through videos). We open the app, engage with the creators we follow, maybe leave a few comments and follow new accounts — that's pretty much it.
Article continues below advertisement
Of course, that's not how everyone uses TikTok. Some people have managed to find a way to spend full-time-job hours creating content (and getting paid for it, too). For those power users, TikTok recommends upgrading to a pro account. Luckily, it's super easy to do. Here's what you need to know.

Article continues below advertisement
Here's how to get a pro account on TikTok.
First, let's cover what a pro account actually is. According to the TikTok Newsroom leveling up to a pro account provides creators with invaluable insights that can help them become even more popular on the video-sharing app.
First of all, a pro account provides creators with an analytics tool to help them gain better insight into how their videos perform, as well as who engages with them. For non-pro-account users, all you really have are the bare numbers of how your videos are doing (i.e., views, shares, and comments). Users who have pro accounts get a more granular look at their statistics, with insights into weekly and monthly views, follower growth, and trending videos.
Article continues below advertisement
In the right hands, that kind of information can be key to taking content from being moderately popular to making it into a ton of people's FYP. For instance, you might use the information from your pro account to determine what times are best for posting, what topics your followers are more likely to engage with, and how people are actually finding your content.
Article continues below advertisement
Upgrading to a pro account is actually super easy — and, perhaps even more surprisingly, it's totally free. All you have to do is open up the app and navigate to the Settings and Privacy tab. Choose "Manage My Account," then tap "Switch to Pro Account." From there, you can choose either the "Creator" or "Business" option (you're most likely going to want to go with "Creator").
Then you need to choose a category for your account. Options include Art, Beauty/Fashion, Education, Food/Cooking, Music/Dance, and a bunch of others. Your category won't be publicly displayed, and it doesn't mean that all of your videos have to stick to that one category. Just choose the one that best describes most of the content that you make.
Article continues below advertisement
Finish following the directions, and you'll eventually be taken to your analytics page. Pretty simple, right? If you want to switch back to a personal account at any time, you can do so through the Settings — but you will lose access to your analytics and to the TikTok Creator Marketplace, just FYI.
If you consider yourself to be a simple TikTok consumer, there probably isn't any reason to upgrade to a pro account, but you totally can if you want to! On the other hand, if you're trying to make a career out of TikTok, a pro account is definitely a must. Good luck!