Watch Miley Cyrus Perform Live at the First Ever TikTok Tailgate
Miley Cyrus and special guests will be performing at the first TikTok Tailgate. The event is a thanks to vaccinated healthcare workers.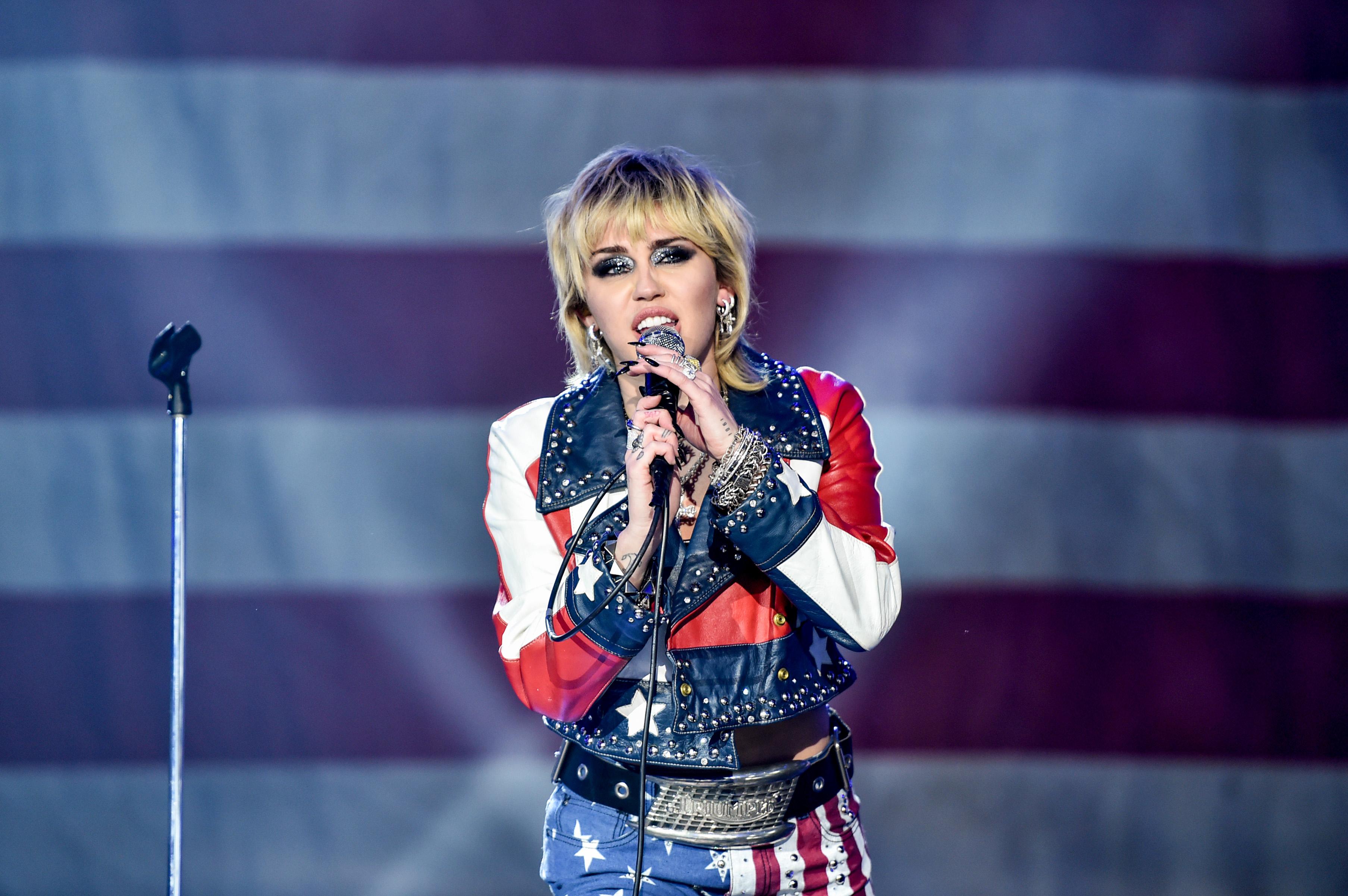 The 2021 Super Bowl has already shown that it will look different than previous years. Not only are Pepsi and other brands pulling their ads from the big game, but The Weeknd will be headlining for the first time ever, and now, fans can hang out with Miley Cyrus before the game. The NFL has teamed up with TikTok for the first TikTok Tailgate.
Article continues below advertisement
Thanks to the NFL, 7,500 vaccinated health care workers will get free admission to the live music event and an additional 14,500 fans will join them.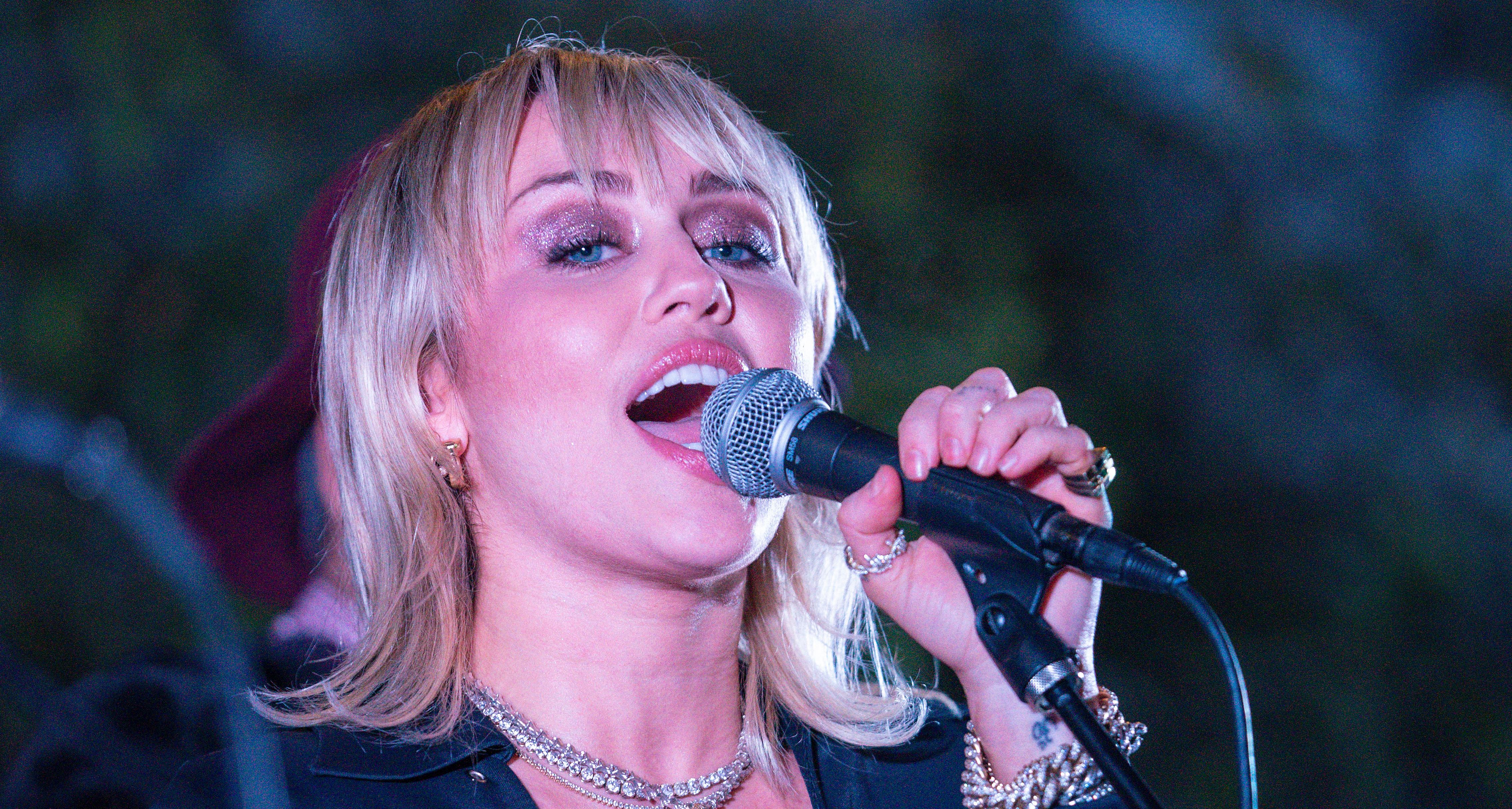 Article continues below advertisement
How can you watch the TikTok Tailgate?
You can watch the event in full on TikTok on February 7, at 2:30 p.m. ET if you're not one of the vaccinated health care workers who will be in attendance in person.
For those not looking to watch on TikTok, portions of Miley's performance will also air on CBS at the same time. Plus there will be a few special surprise guests joining her on stage.
Miley wants to sing at Blake Shelton and Gwen Stefani's wedding.
Even though Miley will be busy with the TikTok Tailgate, she's willing to make time to sing at her friends' wedding. This whole thing started at the end of January 2021 when Miley tweeted her NPR Tink Desk performance. Gwen saw and replied, "Talented geeezzzz 😳 gx."
Article continues below advertisement
The two went back and forth for a little before Miley added, "ALSO @gwenstefani @blakeshelton I'll be your wedding singer! I promise to be on my best behavior. Or worst. whatever you want! It's your special day! Cheers to loving you both almost as much as you love each other!"
As of now, Gwen and Blake haven't accepted Miley's offer, but who wouldn't want Miley Cyrus to sing at their wedding?
Back in October Gwen and Blake got engaged after about five years of dating and a couple of years being competing judges on The Voice. But Gwen told Jimmy Fallon they aren't getting married right away because of the pandemic.
Article continues below advertisement
Laurent Duvernay-Tardif is skipping the Super Bowl for the coronavirus front lines.
Laurent Duvernay-Tardif plays for the Kansas City Chiefs, but he won't be playing at this year's Super Bowl against the Tampa Bay Buccaneers. In fact, he skipped the 2020 NFL season altogether. Instead, he'll be putting his medical degree to work taking care of people affected by the coronavirus.
In an interview with The Washington Post, Laurent talked about the steps he took to protect his live-in girlfriend from the virus and the people he's met while working in the medical field.
"Division in a time of crisis is so detrimental," Laurent said in the interview. "We've got to trust the science. We've got to stay together. That's how we're going to get through this. That's why we need sport, too. You forget about politics, you forget about everything, and you focus on something that brings people together. We need more of that … And we've got to acknowledge that some people are making a tremendous amount of sacrifices to keep us safe."