How to Win NaNoWriMo — The Rules to Successfully Write a Novel in a Month
National Novel Writing Month, or NaNoWriMo, challenges participants to write a novel in 30 days. Here's how to win with your novel (or at least finish it).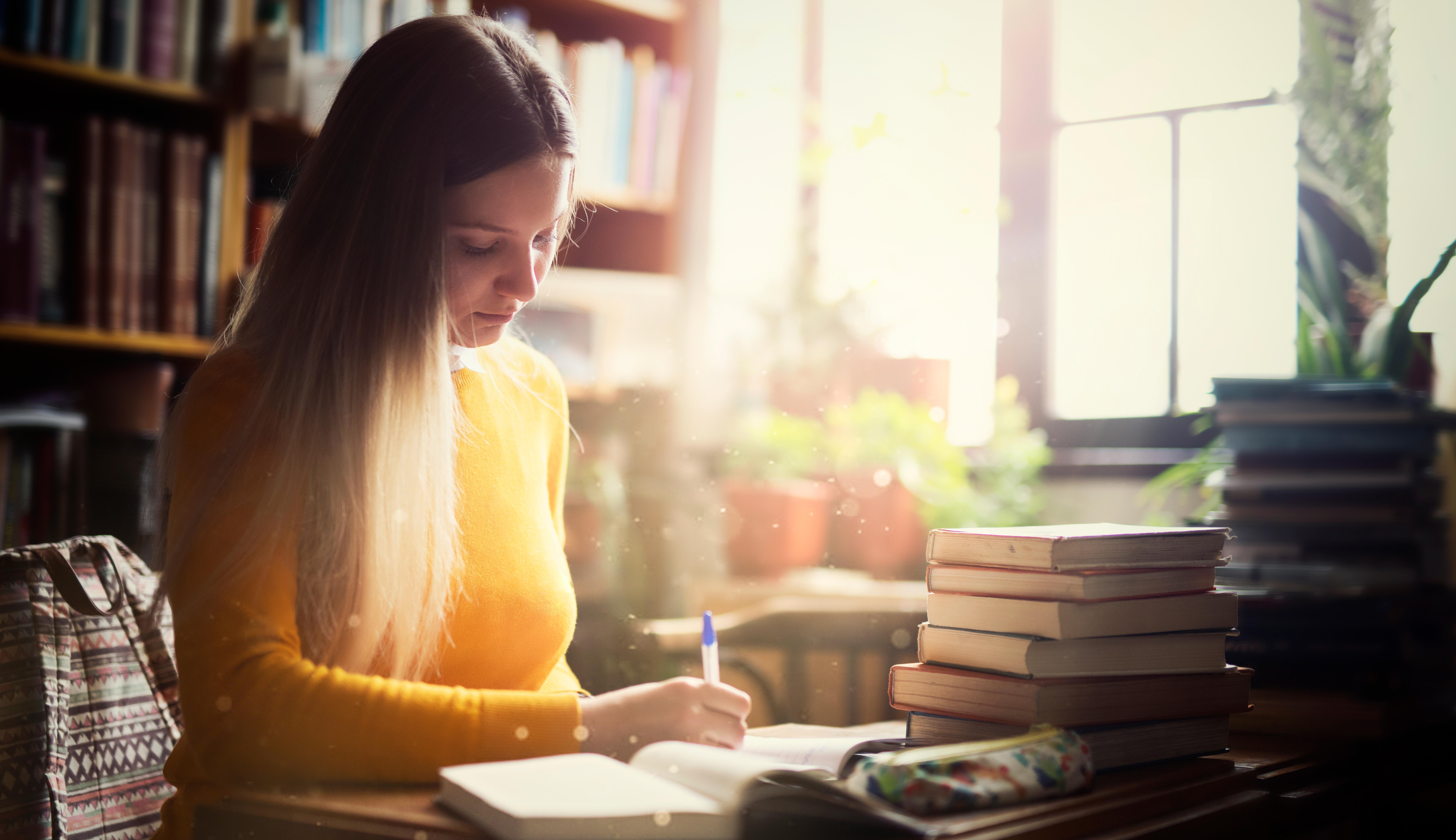 Amid all of the craziness leading up to the holiday season, there are a select group of people who don't associate the month of November with just Thanksgiving and holiday cheer. For those of you with friends who consider themselves writers (or aspire to be), they probably know November as National Novel Writing Month.
Article continues below advertisement
Started by the nonprofit NaNoWriMo (which is short for National Novel Writing Month), novels like Fangirl, Water for Elephants, and three of the Lunar Chronicles novels started as projects written during the month of November.
But how does one "win" at NaNoWriMo, and what are the rules to have a successful month of writing?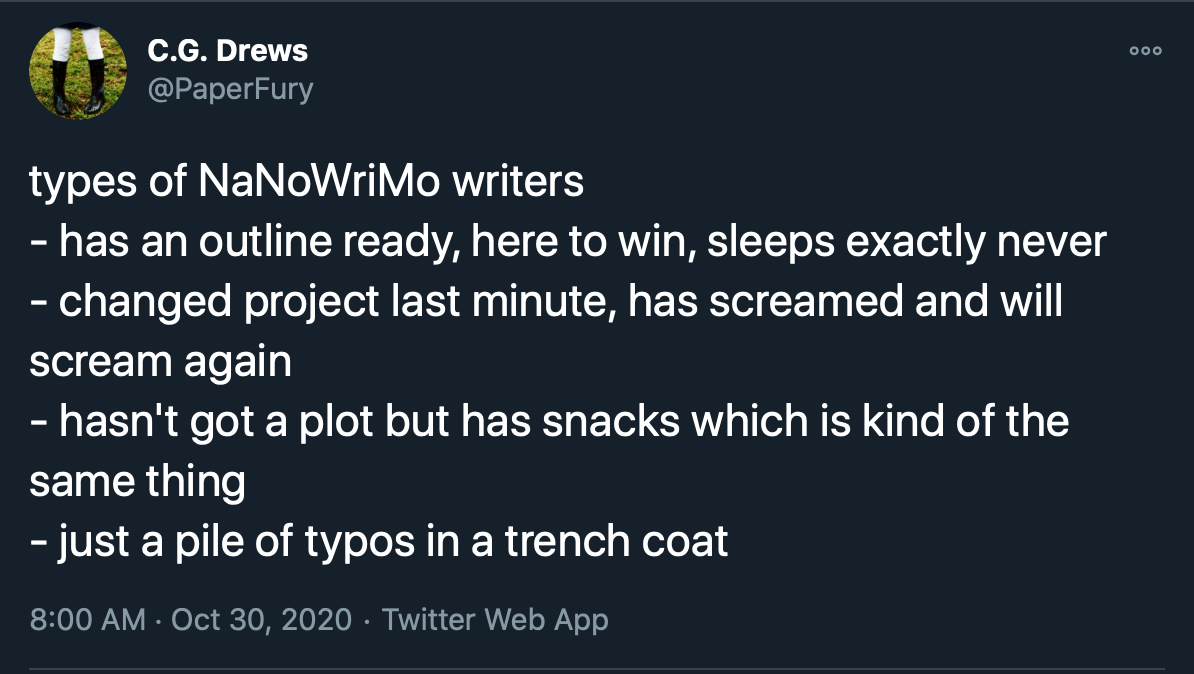 Article continues below advertisement
How do you win NaNoWriMo?
"Winning" NaNoWriMo isn't so much about beating other participants as it is so much about reaching your own goal. When you announce your project for NaNoWriMo on the organization's website, the recommended minimum to qualify your project as a novel is 50,000 words.
But how many words per day do you need to write to reach that 50,000-word goal? If you do the math, it works out that at a minimum, you'll need to keep a pace of about 1,667 words a day to stay on track.
That being said, you might find yourself having days where you write a lot more than the minimum number of words to stay on track. Of course, these days will benefit you in the long run, either by helping you hit your word count goal early or by keeping you on track even if you have a day where you hit a bad bout of writer's block.
Article continues below advertisement
According to the organization's FAQ page, once you update your NaNoWriMo profile to reflect that you've hit that 50,000 word minimum, you'll be considered a "winner," and you'll be awarded a 50,000 word badge.
This is the minimum number of words you'll need to win, but some writers set their word count goals higher if they think their novel requires it, as 50,000 words is considered the bare minimum word count for a project to be considered novel-length.
Article continues below advertisement
What are the rules of NaNoWriMo?
If you think you've got a solid idea that will carry you through a plot the length of a novel, then you might be considering announcing a project for NaNoWriMo.
There are no rules as to what kind of project you can announce on the NaNoWriMo website, so if you decide to participate, you can either announce a brand new project or pick up on an old work you've been meaning to finish.
The only rule to NaNoWriMo is that you can only count the words you write during the month of November in your project's word count on the site. That means if you decide to continue an old project that already has 10,000 words to it, you won't be able to count those 10,000 words toward your final goal.
But other than that, the whole point of NaNoWriMo is to encourage you to write — so get out there and start writing!