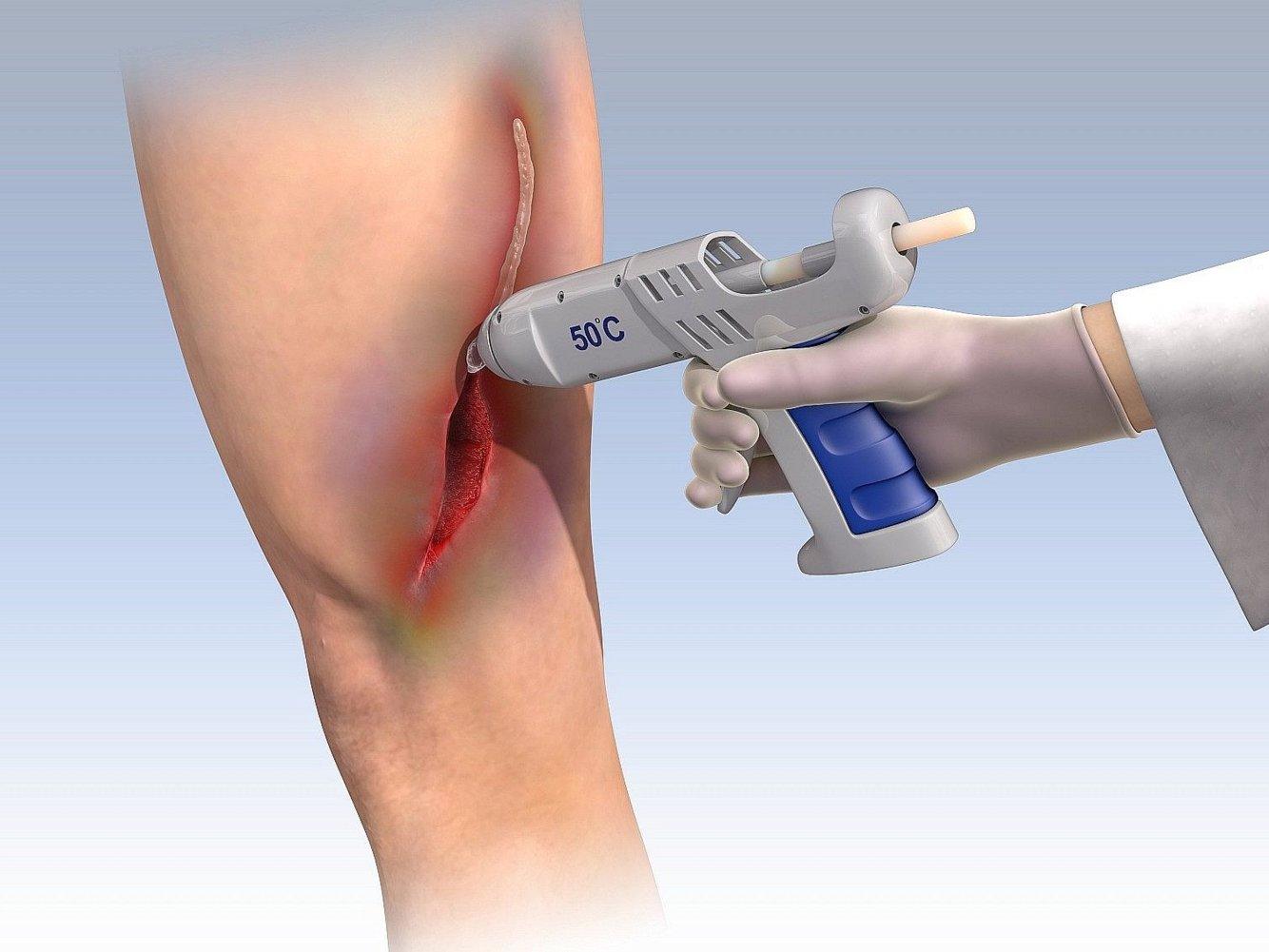 Scientist Have Created a Glue Gun to Replace Stitches Which Peels Off Once Healed
There's nothing worse than getting stitches, they can be painful, they often leave scars, and removing them can be just as painful as receiving them. And while medical science has come up with alternatives to stitches for smaller wounds, they're still often a requirement for bigger injuries.
Article continues below advertisement
But researchers at the Technion-Israel Institute of Technology may have developed an alternative to stitches — a human glue gun. According to Prof. Boaz Mizrahi, head of the Biomaterials Laboratory of the Technion, their glue gun could replace both stitches and sealant used on both external and internal injuries.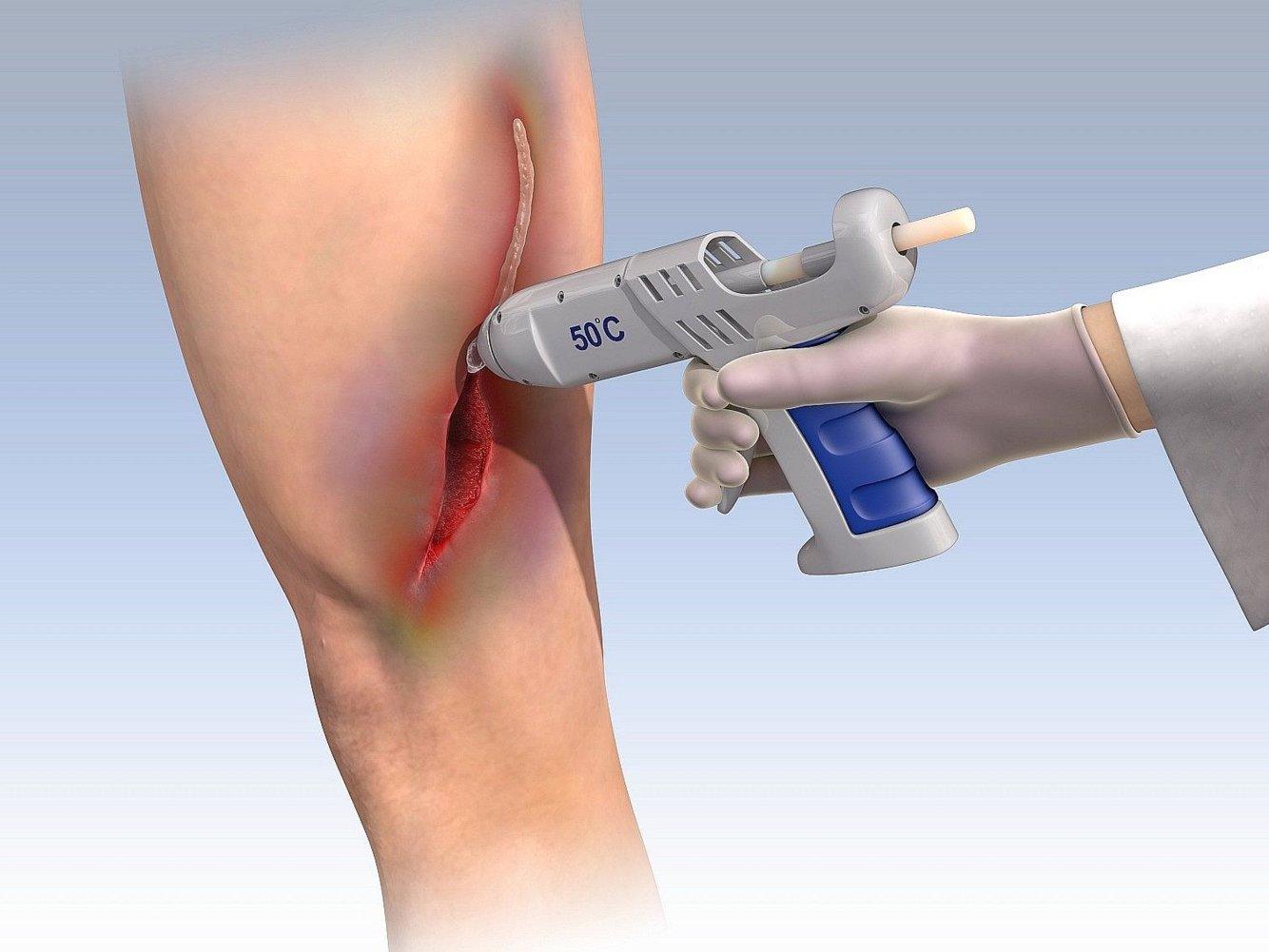 Article continues below advertisement
They state that their glue is warmed to just above body temperature so as not to cause a burn. After being applied to an internal or external injury the glue quickly hardens, holding the wound shut, then decomposes within a few weeks. Their adhesive is four times as strong as existing adhesives already in use.
There are already lots of medical glues in use around the world, but according to Mizrahi most are limited to external wounds because of their mechanical properties and toxicity. In addition, hardening of the glue may make the organ less flexible or the adhesion may not be sufficiently strong.
Mizrahi says that their glue is "very strong, nontoxic tissue adhesive that remains flexible even after solidification" and as such can act as a "two in one" and replace stitches and sealant for both external and internal injuries.
Article continues below advertisement
The polymer used has already been approved by the US Food and Drug Administration (FDA) for medical purposes, making it a whole lot easier to get to the market. "We played with its physical structure," said Mizrahi, to lower the polymer's melting point, but other than that, it remains unchanged.
The polymer is inserted into a glue gun and melts, it can then be directly onto the wound, where it solidifies, bonding with the edges of the wound. Mizrahi believes that the discovery could reduce use of stitches, staples and pins, speed up the healing process and reduce scarring.
The university has already run tests on animals and have patented the glue. Mizrahi hopes that "the product can reach the market in two or three years."