Apparently, Carole Baskin Is Under Investigation for Her Missing Husband Once Again
Is Carole Baskin still being investigated after her husband mysteriously went missing? Here are updates regarding the animal rights activist.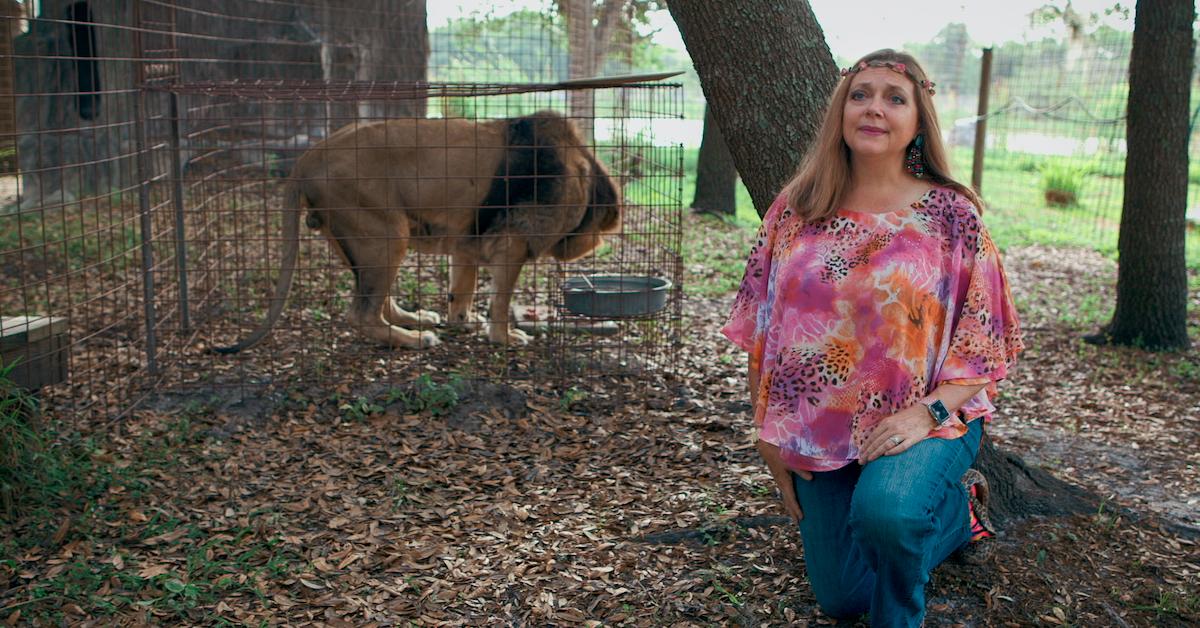 After binge-watching Tiger King in no more than a few days in quarantine, you most likely have a few burning questions regarding Carole Baskin's mysterious story, which was left somewhat open-ended. What actually happened to the animal activist's missing husband, and did she have something to do with his disappearance?
Article continues below advertisement
The whereabouts of multimillionaire Jack "Don" Lewis remains unknown, which left many fans of the series wondering if Carole Baskin is still under investigation for potentially murdering him... stay tuned for everything we know regarding the animal activist's highly questionable case.
Article continues below advertisement
After watching 'Tiger King,' a Florida sheriff may be reopening the Carole Baskin case.
While many parts of Netflix's docu-series left us scratching our heads, one of the most shocking was the fact that Lewis was never found, after mysteriously vanishing back in 1997. Apparently, this left Hillsborough County Sheriff, Chad Chronister in total disbelief as well. According to New York Post, when Lewis went missing, Chronister was working as a narcotics investigator. But now, as a sheriff, he's looking to reopen the case, and hunt for new leads.
After running into several dead ends and making no progress whatsoever, the Hillsborough County Police eventually stopped pursuing the case, and Chronister assumed the case had predominantly "dried up." However, he told The Post that an influx of viewer fascination could ultimately help them find more evidence.
Article continues below advertisement
"I thought we should take advantage of the public's fascination and glimmer any type of evidence we can get," Chronister continued. "The last thing we did was ask Carole to take a polygraph in 2011 for reasons that I don't know." This apparently did not hurt or help Carole's case, and the search for Lewis was ultimately dropped.
Article continues below advertisement
There will also be an Investigation Discovery spinoff series on Carole Baskin.
Investigation Discovery, a TV network known for bone-chilling crime shows like Deadly Women and Evil Lives Here, is jumping on the Carole Baskin case with a new limited crime docu-series, according to PopSugar, which will be titled Investigating the Strange World of Joe Exotic. It will look into the backstory of Carole Baskin, diving deeper into Lewis' case.
In a statement to Entertainment Weekly, Investigation Discovery asks the questions all of us are wondering.
"Despite her claims of innocence, did she orchestrate the disappearance of Don Lewis to seize control of his fortune, consolidate power, and lay waste to her foes? No one seems to be talking — except for one man — and that man is the center of ID's upcoming investigative series," the statement read, according to PopSugar.
Article continues below advertisement
Being cooped up with your family or roommates these last few weeks has most likely led to countless arguments regarding Carole Baskin's case — is she completely innocent in Don's disappearance, or did she feed him to the tigers, as Joe Exotic had eloquently stated on his mesmerizing web series? Sadly, none of us will have answers until Chronister makes headway in Lewis' case... or at least until the ID crime series finally comes out.