'Fixer Upper' Is Getting a Reboot and Fans Truly Cannot Contain Themselves
Is 'Fixer Upper' coming back? Chip and Joanna Gaines are making a highly anticipated return to TV via the Gaines' network which launches next year.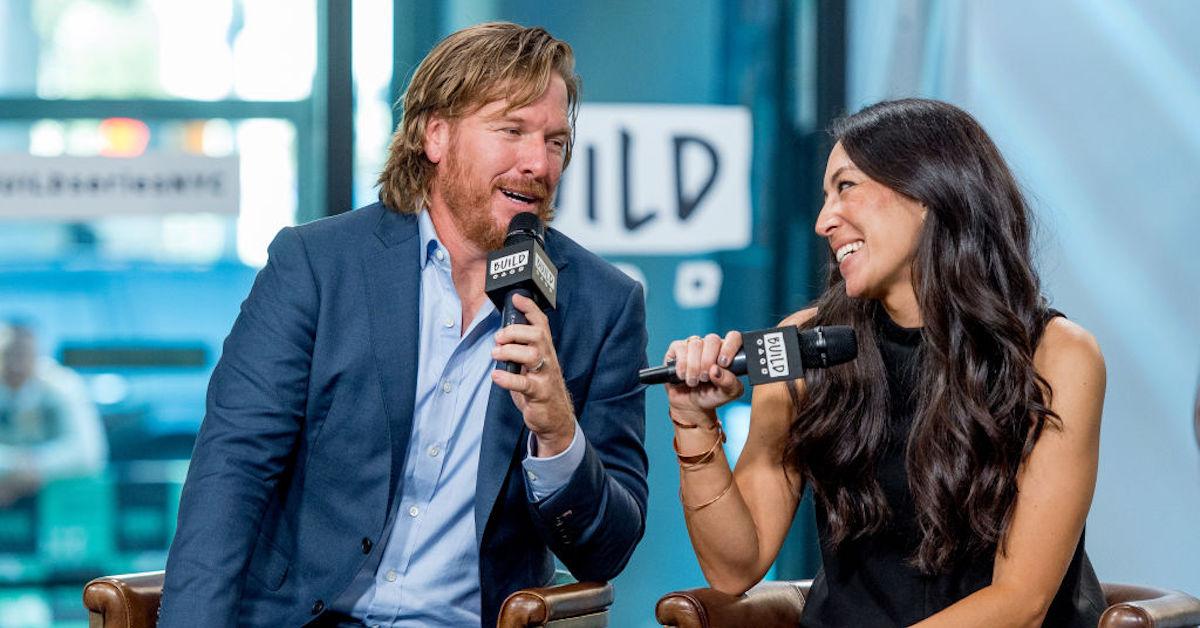 Home décor enthusiasts and construction geeks across the globe were truly devastated when Chip and Joanna Gaines' HGTV series, Fixer Upper, left the network in 2018 but we have some seriously good news: it's coming back in 2021. The famous couple simply couldn't stay away from the spotlight and fans are absolutely thrilled.
Article continues below advertisement
Fixer Upper is definitely coming back to TV, but things are going to be a little different. Stay tuned for everything we know regarding the highly anticipated reboot. But first, watch the teaser for the reboot series that Joanna posted to Instagram — it's bound to make your decorating senses tingle.
Article continues below advertisement
Will the 'Fixer Upper' reboot be similar to the first iteration?
On Tuesday, Aug. 4, Chip posted to the Magnolia blog announcing that he and Joanna had decided to film yet another season of Fixer Upper *cheers.* It sounds like the reboot will be quite similar to the original iteration as it's "going to pick up right where it left off," however, many things have (understandably) changed for the parents of five over the last few years. So, he says they'll be able to apply new skills, knowledge, and work ethics from their experiences to the show.
"These years in between have taught us a lot about ourselves and how we operate best, so we're likely to do a few things a little differently this time around," he writes of the show's format. With everything he and Joanna have gone through (good and bad!) it sounds like the reboot is going to be seriously next-level.
Article continues below advertisement
Why did Chip and Joanna decide to do another season of 'Fixer Upper'? It's simple: they missed it.
Because construction and design are Chip and Joanna's passion, it makes sense as to why they would want to film another season of the show. Although they have been busy launching their new network, Magnolia Network, as well as various home décor lines and even a hotel, they wanted to return to their roots, and do what they do best.
Article continues below advertisement
"This is our favorite kind of work," Chip explained in the blog post. "...the kind we learned how to do together back when we first met. The kind that continues to get us up and out of bed every morning. It's also this very thing that first introduced us to all of you.The day we wrapped our final episode of Fixer Upper, we really believed it was a chapter closed. A bittersweet ending to a season of our lives that we couldn't have been more grateful for."
"In that moment, the future was a little uncertain, but Jo and I were sure of a few things. We knew we needed a break and a moment to catch our breath," he continued.
"We're gearing up to start filming again, and I'll be honest, Jo and I feel like a couple of kids trying our best to keep down a few butterflies. But we are mostly just giddy about getting the band back together again so we can share the story of these families and their homes with you."
Article continues below advertisement
It's launching on the Magnolia Network in 2021.
Chip and Joanna had already been working on launching their own TV network called the Magnolia Network and they had been working on finding content and programming, looking for inspiring and interesting stories relating to home decor and construction, and while doing so, they decided they wanted to be "part of this lineup" with a new season of the show.
Article continues below advertisement
Right now, there isn't a ton of information about how viewers can access the Magnolia Network, but the Magnolia Network website recommends following the @magnolianetwork on social media and signing up for informational updates for an official launch date, how to subscribe, and more.
There's a lot to look forward to in 2021, from the launch of the Magnolia Network, to a full new season of Fixer Upper. TBH, we're already installing shiplap in our living rooms out of sheer anticipation.