Of Course People Are Questioning Whether or Not Kamala Harris Is an American Citizen
Some people are beginning to claim Kamala Harris is not a natural born American citizen. Here's why that is uninformed and simply untrue.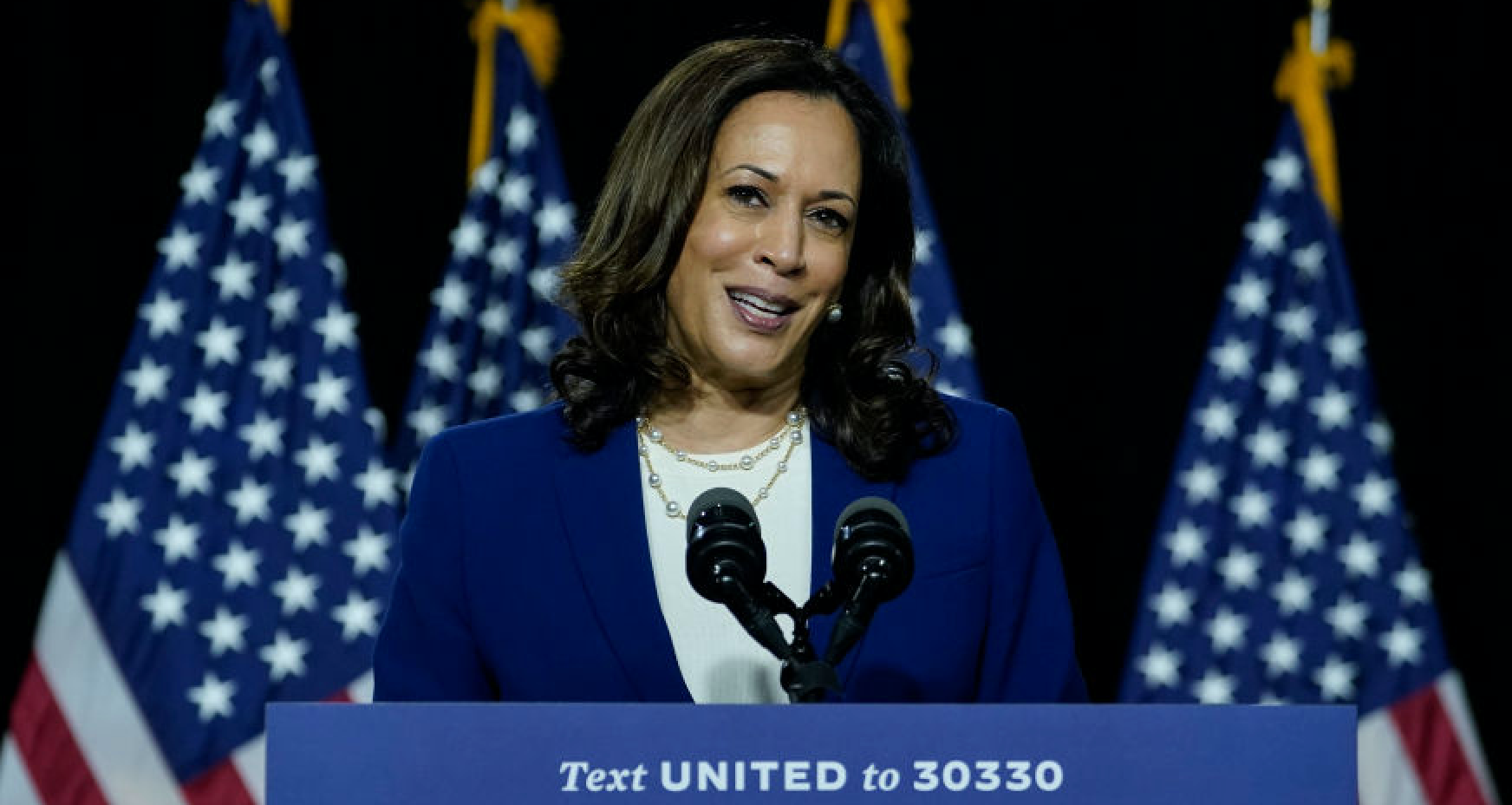 On August 12, Newsweek ran an opinion piece by John C. Eastman, a law professor at Chapman University and senior fellow at Claremont Institute. In it, Eastman makes the claim that Kamala Harris is not a natural born U.S. citizen, and therefore shouldn't be able to run as Joe Biden's VP. Just like how former U.S. president Barack Obama had to deal with conspiracy theories about his nationality, it seems like the U.S. is incapable of allowing a person of color to run for office without questioning their legitimacy. So, let's break it down, shall we?
Article continues below advertisement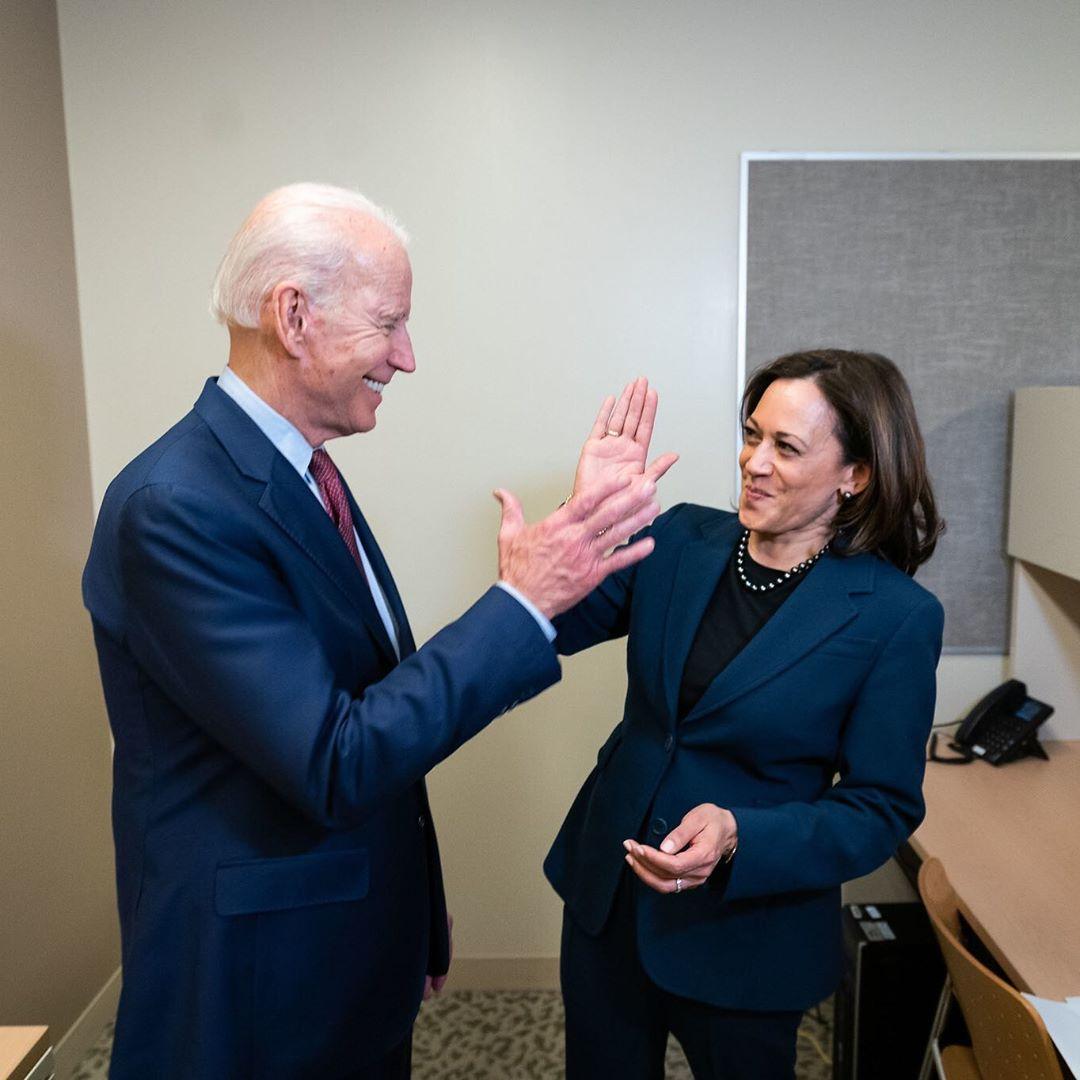 Is Kamala Harris an American citizen?
Kamala Harris was born in Oakland, Calif. in 1964. That makes her, in fact, a natural born U.S. citizen. Eastman's claim is that, since Harris' father (who was born in Jamaica) and mother (who was born in India) were not naturalized U.S. citizens at the time of Harris' birth, it makes her a non-natural born U.S. citizen. Eastman argues that she's therefore ineligible to run for president or vice president. "So before we so cavalierly accept Senator Harris' eligibility for the office of vice president, we should ask her a few questions about the status of her parents at the time of her birth," he writes.
Article continues below advertisement
Plenty of people have called out Eastman on Twitter, where he promoted his article. "I went to a prestigious law school with professors who were and are still recognized legal scholars. I've never heard of you or the law school that presumably pays you to 'teach.' Your 'opinion' sounds in racism not legal scholarship," one Twitter user wrote.
Article continues below advertisement
Another tweeted, "It does not 'depend.' It has been established case law for over 120 years that her being born in Oakland meant that she unequivocally is qualified. Stow your birtherism bs."
Article continues below advertisement
Article continues below advertisement
Oh, and the plot thickens: According to writer and Keep It podcast host Ira Madison III, Eastman actually attempted to run for Attorney General in 2010 against Harris — and didn't even manage to win his primary.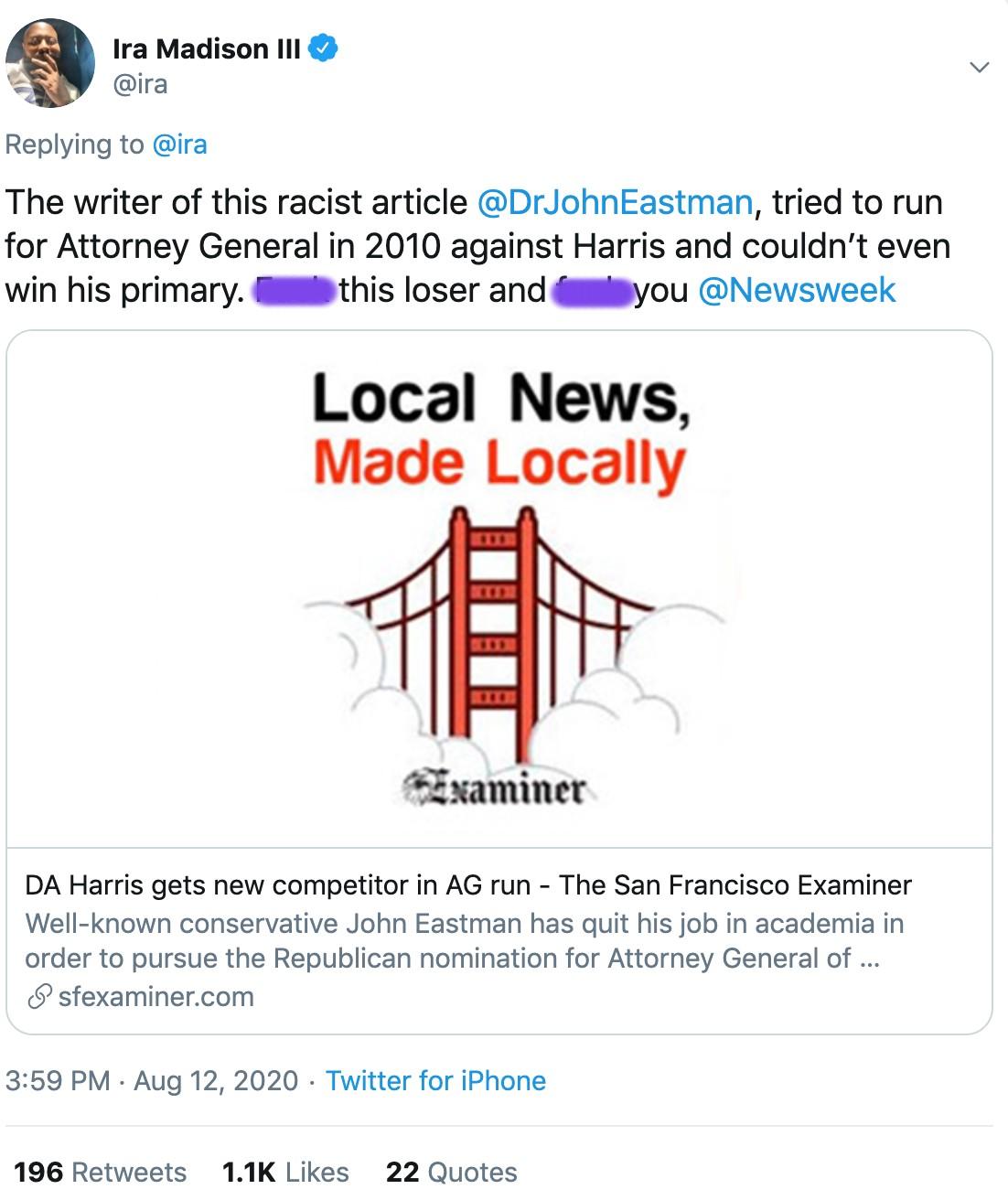 Article continues below advertisement
Unfortunately, Eastman isn't very original, and nor is he the only birther to argue about presidential ineligibility. A week ago someone wrote a Facebook post calling Harris an "anchor baby." They wrote, "If crazy Joe cannot serve his full term, Kamala cannot by constitutional law become President. She is an anchor baby, mother is from India, father is Jamaican, and neither were american [sic] citizens at time of her birth."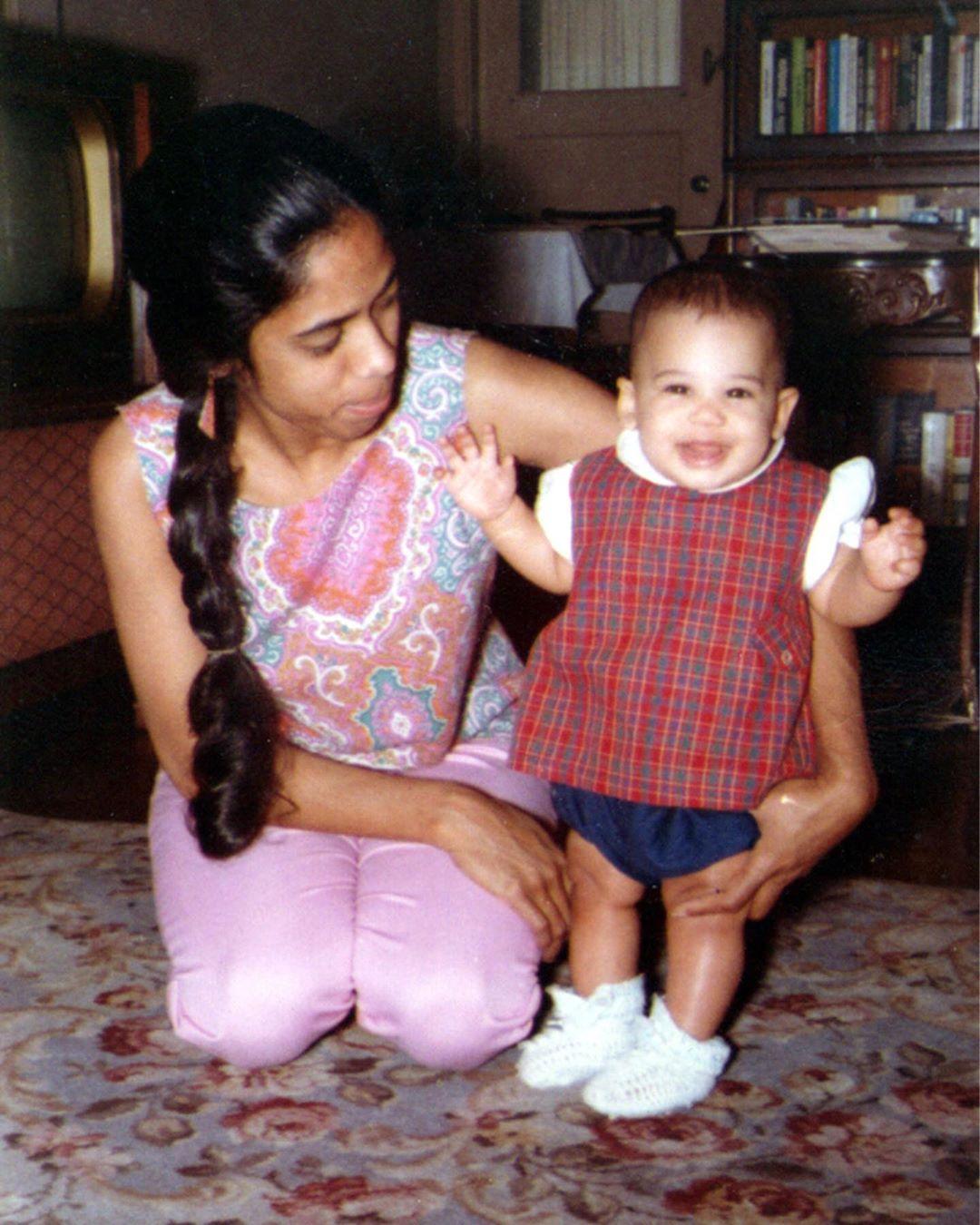 Article continues below advertisement
In regard to Eastman's argument about Article Two, LA Magazine breaks it down by explaining, "Article Two merely dictates that a person born after 1787 be a 'natural born citizen' of the country, it says nothing about citizenship of the individual's parents. Harvard University law professor and Constitutional scholar Laurence Tribe told the Associated Press, "She is a natural born citizen and there is no question about her eligibility to run. I can't believe people are making this idiotic comment."
Josh Chafetz, a professor at Georgetown University Law Center also confirmed with FactCheck.org that the conspiracy theories and incorrect claims about Harris' eligibility to run for VP is "racist nonsense," adding, "To serve as President, one must at least be 35 years old, have been a resident of the United States for at least 14 years, and be a 'natural born citizen.' Additionally, one cannot have already been president for more than a term and a half." So, there you have it. Be sure to vote in November!