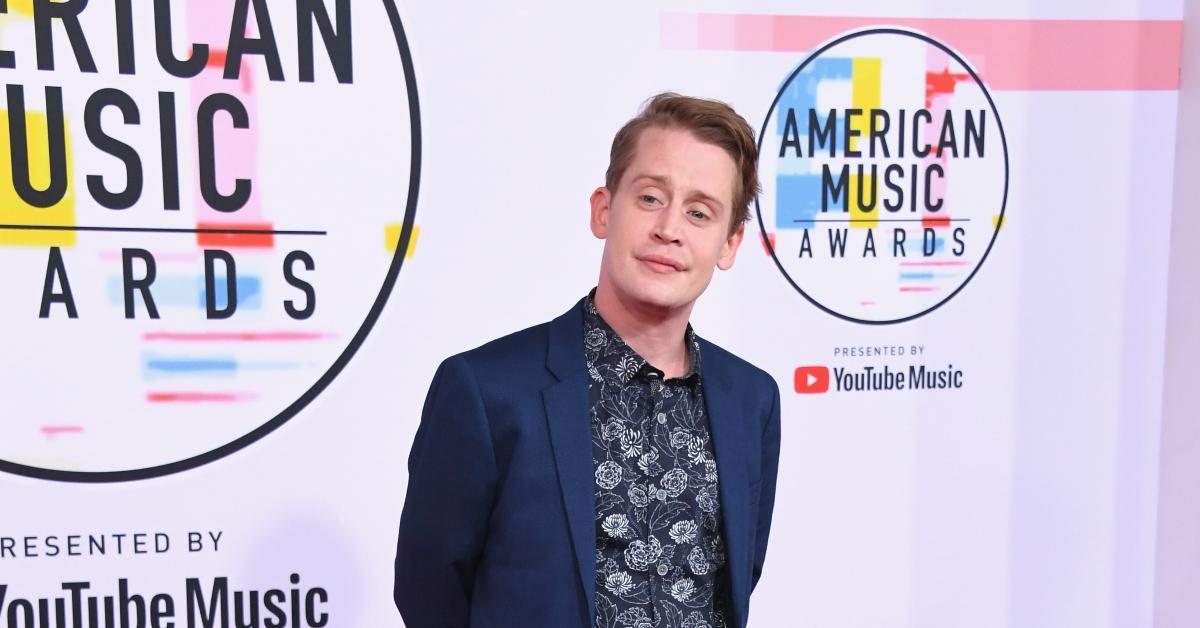 Is That Macaulay Culkin in 'American Horror Story?' Your Eyes Aren't Deceiving You
Over the years, American Horror Story has featured Chloë Sevigny, Lady Gaga, and other legendary performers.
The next A-lister to follow in their footsteps is none other than Macaulay Culkin, the 41-year-old Manhattan-native who first skyrocketed to fame with movies like Uncle Buck and Home Alone. In American Horror Story, he plays a character decidedly unlike Kevin, the fresh-faced, yet savvy protagonist of the iconic Christmas movie.
Article continues below advertisement
Macaulay Culkin made his debut in a recent episode of 'American Horror Story.'
Ryan Murphy first revealed that Macaulay was joining the cast of Season 10 of American Horror Story in Feb. 2020 via a post shared on Instagram. As Ryan announced, actors like Sarah Paulson and Evan Peters were going to return to the fold as well.
Article continues below advertisement
Season 10 of American Horror Story chronicles the crazy shenanigans of a group of creatives with a slight pill addiction and a blood consumption problem. It has two parts: Red Tide and Death Valley.
Ryan assigned Macaulay a recurring role. The former child actor plays Mickey, an aspiring screenwriter and sex worker who initially refuses to take The Muse, the magical black pill designed to get the creative juices flowing.
Article continues below advertisement
Too worried the pills won't enhance his talents, Mickey decides to build a side hustle around them instead. Working as a middle man of sorts, he hooks up people he deems to be born visionaries with The Chemist (Angelica Ross), the creator of The Muse.
Article continues below advertisement
"Sounds like the role I was born to play," Macaulay said of Mickey's character.
The casting of Season 10 of American Horror Story began a while back. As Ryan told Entertainment Weekly, he hardly ever lets prospective stars read the script. He prefers pitch calls instead.
As Ryan recalled, he told Macaulay that his on-screen character would get involved in some hair-raising situations, and he would also have "crazy, erotic sex with Kathy Bates." Macaulay was sold.
Macaulay took a ten-year break acting in 1994 after the filming of 'Richie Rich' wrapped.
An incredibly successful child actor, Macaulay impressed actor and filmmaker John Hughes so much that he wrote the screenplay of Home Alone with him in mind.
A ground-breaking star, Macaulay became the first child actor to get paid $1 million with the 1991 movie My Girl. (Marlon Brando became the first-ever actor to break the $1 million barrier with the 1962 movie Mutiny on the Bounty.)
Article continues below advertisement
What's more, Macaulay was the second-youngest person to ever host Saturday Night Live in 1991 when he was only 11. (Drew Barrymore broke the record in 1982. She was 7.)
Article continues below advertisement
Macaulay announced his retirement in 1994. He returned to acting in the early 2000s, with a cameo on Will & Grace and a lead role in Party Monster. In the latter, he played a party organizer with a dark, rich life.
Catch new episodes of American Horror Story every Wednesday at 10 p.m. EST on FX.