Brian Austin Green Says He "Will Always Love" Megan Fox
Megan Fox and Brian Austin Green announced their split in May of 2020, but are the two still married to one another?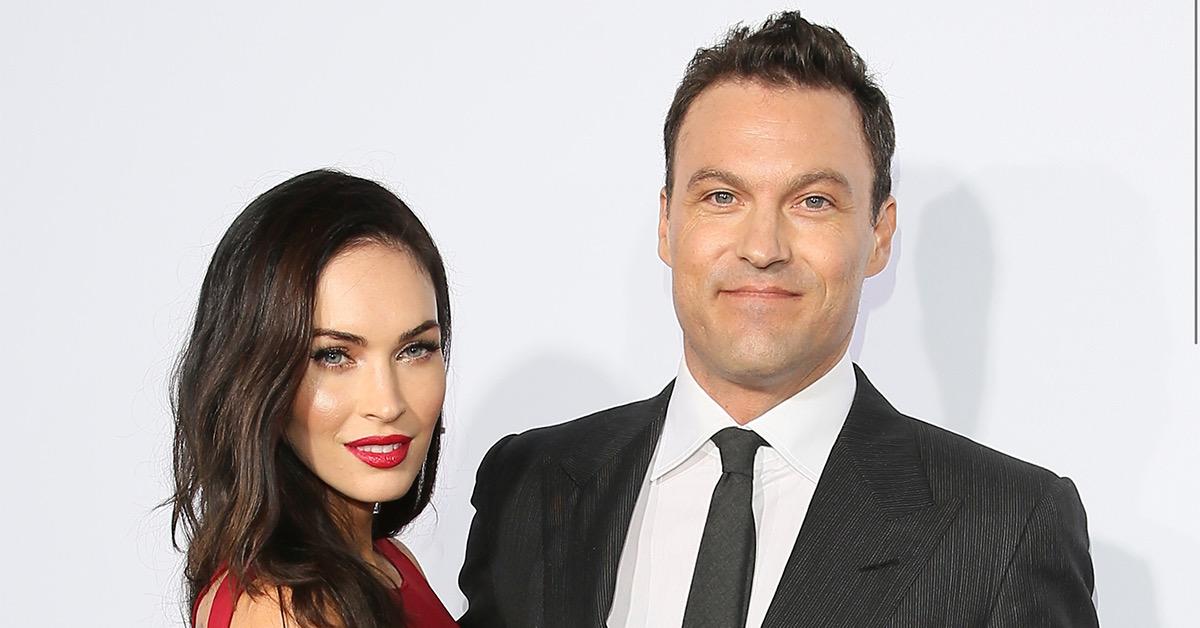 Divorce is never an easy process, especially when it comes at the end of a long and meaningful marriage. When Megan Fox and Brian Austin Green announced that they were splitting after almost a decade of marriage, it seemed like they were trying to make things as amicable as possible. That announcement came in May 2020, and it seems that both Brian and Megan have moved on to other relationships since then.
Article continues below advertisement
Are Brian Austin Green and Megan Fox still married?
In the months since they announced their split, Brian and Megan remained legally married to one another. When they announced their separation, they didn't announce when they would be getting officially divorced. When Brian announced the split on his podcast, he emphasized that the split was amicable.
"Neither one of us did anything to each other," he said. "She's always been honest with me. I've always been honest with her. We've had an amazing relationship."
Article continues below advertisement
"I will always love her," Brian continued. "And I know she will always love me and I know as far as a family, what we have built is really cool and really special." He explained that they "still do family vacations and holidays as a family and really make that a focus for the kids."
Brian and Megan met when he was 30 and she was just 18. They were engaged in 2006, but broke that engagement off before they were officially married in 2010. The two initially split in 2015, and cited "irreconcilable differences" in that court filing. After Fox became pregnant with their child, Journey, the two of them reconciled. Now, though, their split seems to be a permanent one.
Article continues below advertisement
How will the two of them move on?
On the podcast, Brian said that he and Megan have had lots of discussions about how to enter the next phase of their lives. "Megan and I talked a lot about it, and a big concern for both of us … people talk s--t about the fact that she's younger than me and all that, but she's really a responsible person, and she really loves the kids and cares about what their life and their experience is," he explained.
Article continues below advertisement
Megan Fox filed for divorce in November 2020, and Brian filed for joint custody.
On Nov. 25, 2020 — six months after Brian first announced that he and Megan would be splitting up — Megan filed for divorce. That same day, Brian filed a petition for joint legal and physical custody of the couple's three children: Noah, Bodhi, and Journey. Brian is apparently not requesting child support and is also requesting that both he and Megan pay their own legal fees and court costs.
Megan has found a new committed relationship.
While there have been rumors about who Brian might be dating, Megan seems to have landed in a new, fairly serious relationship with musician Machine Gun Kelly. The two officially confirmed their relationship in June after a month of speculation. Just recently, Machine Gun Kelly shared an Instagram post suggesting that his relationship with Megan is very special.
Article continues below advertisement
In the post, the musician wrote that he'd "waited for eternity" to find Megan. Now that the two of them are official, Megan has discussed the connection she shared with him.
"I knew right away that he was what I call a twin flame," Fox said on Give Them Lala...With Randall. "Instead of a soul mate, a twin flame is actually where a soul has like ascended to a high enough level that it can be split into two different bodies at the same time. So we're actually two halves of the same soul, I think. And I said that to him almost immediately, because I felt it right away."