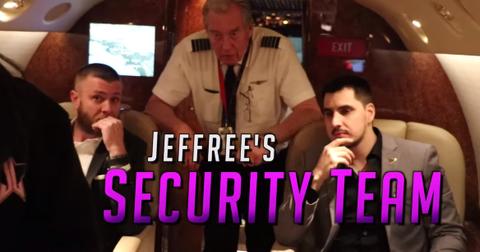 Jeffree Star's Bodyguards Stole the Spotlight on His Shane Dawson Docu-Series
By Anna Quintana
Nothing should surprise you when it comes to Jeffree Star's lavish lifestyle, but even his BFF Shane Dawson seemed shocked to discover that the makeup mogul has a bodyguard on call.
During Part 1 of the docu-series, The Beautiful Life of Jeffree Star, Shane joined Jeffree for a meet and greet at a Morphe store in Sacramento. Of course, that means that Jeffree was flying to the event in her private jet — and with a little bit of protection. Plus, Jeffree even made sure Shane got his own bodyguard named Roman.
So, what do we know about Jeffree Star's bodyguards?
We first meet Colin, Jeffree's bodyguard, as Shane is boarding the private jet they will be flying in. Super casual.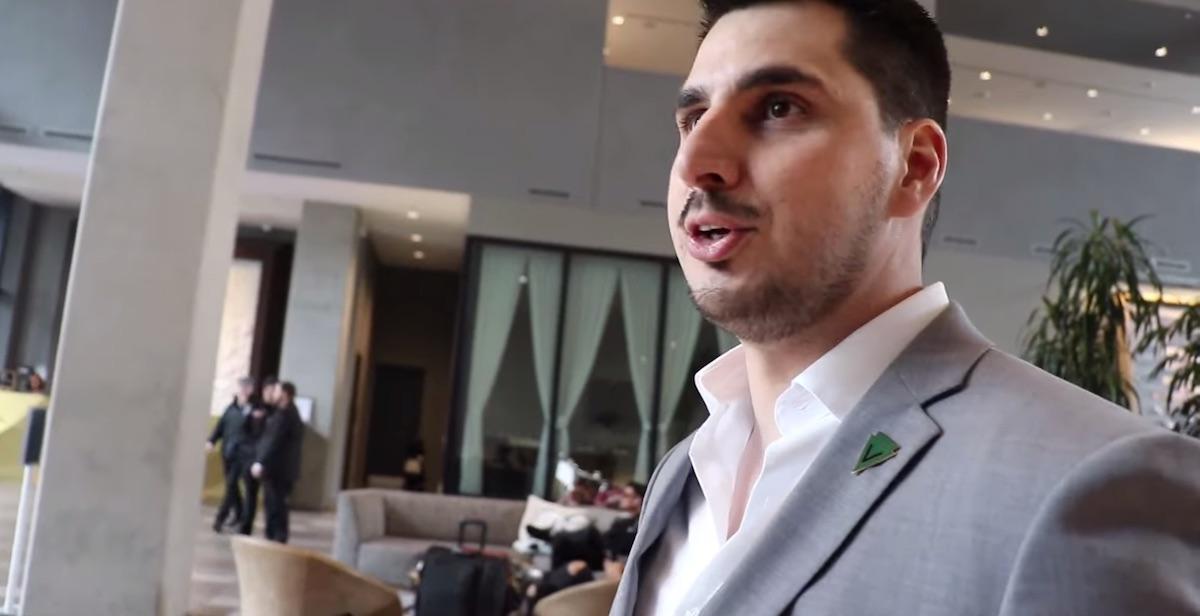 "Normally I travel with my own bodyguard always so I brought a second one for you," Jeffree explained to Shane before pointing out that they are armed at all times and "shoot to kill." NBD.
And we know Colin is committed — he even rode in the trunk of the car to the hotel!
As for Roman, he made it very clear he had Shane's back ahead of the event, telling him, "Just to let you know, I know you can't say 'No,' so I'm going to say no for you all day. So you can make me look like the bad guy. So if they are bugging you, I'll be right on it."
TBH, we all need a Roman in our life.
Shane compares Jeffree to a mafia leader.
All this protection, and the fact that Jeffree requires everyone around him to dress in his merch, has Shane convinced that Jeffree is way more powerful than we thought.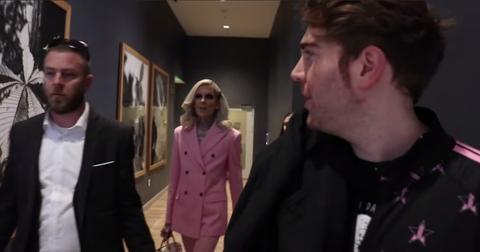 "I feel like I'm with the mob boss," Shane tells his cameraman Andrew. "Which I like, I feel safe. But I'm also like, 'What does that mean?' It's like a mafia... it's like a gang."
Just don't expect Jeffree to give up his bodyguards anytime soon.
Clearly, it didn't take long for Jeffree's bodyguards to go viral on social media. "Shoutout to Roman the bodyguard from Shane's The Beautiful World of Jeffree Star, a funny man as well as a snacc. Be my Kevin Costner," one fan tweeted. Another agreed, adding, "I WAS LITERALLY JUST WATCHING AND THOUGHT 'damn those bodyguards are cute' and pull up Twitter to see THIS."
A third chimed in, "Let's be honest here, the best thing about Shane Dawson's The Beautiful Life of Jeffree Star was Shane's bodyguard Roman... I'd let him shove a pen in my eyeball any day."
This prompted Jeffree to respond, "No, you can't have the bodyguards, they're mine."
Not. Fair.